When I first saw this pair of By Malene Birger jeans in the sort of boyfriend style, same looser fit but are now called either Mom jeans or even Girlfriend, depending on the brand, I wasn't a big fan of them. It is basically higher rise than boyfriend jeans but with a slimmer fit, to give you an idea.  I thought the fabric of these By Malene Birger jeans is quite stiff, like those from the 60s and 80s produced by Levi's, you know the ones.
But after putting them on of course, I did fall in love with the style. I tried it with different tops and eventually got carried away and decided to have this pair in my wardrobe. You can see I already wore the By Malene Birger jeans in this style with a coloured Custommade top in a previous look here. The jeans look great paired with heels, but you can also wear them with flats, depending on your mood and whether you want to add a feminine or masculine touch to your look.
This time I styled my By Malene Birger jeans with a basic Zara top to bring a feminine feel to this look and my staple blazer from the S/S14 By Malene Birger collection that I wear a lot. It's always handy to have a statement print in your wardrobe for any season. I find this blazer easily updates my daily looks and I don't need to add anything else in terms of jewellery or accessories. It is my GO-TO piece for when I want to look chic.
And to finish the look I added my favourite pair of pointed heels by Guess in a royal blue colour. The structure of the looser fit jeans works very well with pointed heels, so I always tend to choose this style.
I hope you are getting inspired and I'd like to hear about how you would wear your boyfriend/looser fit denim!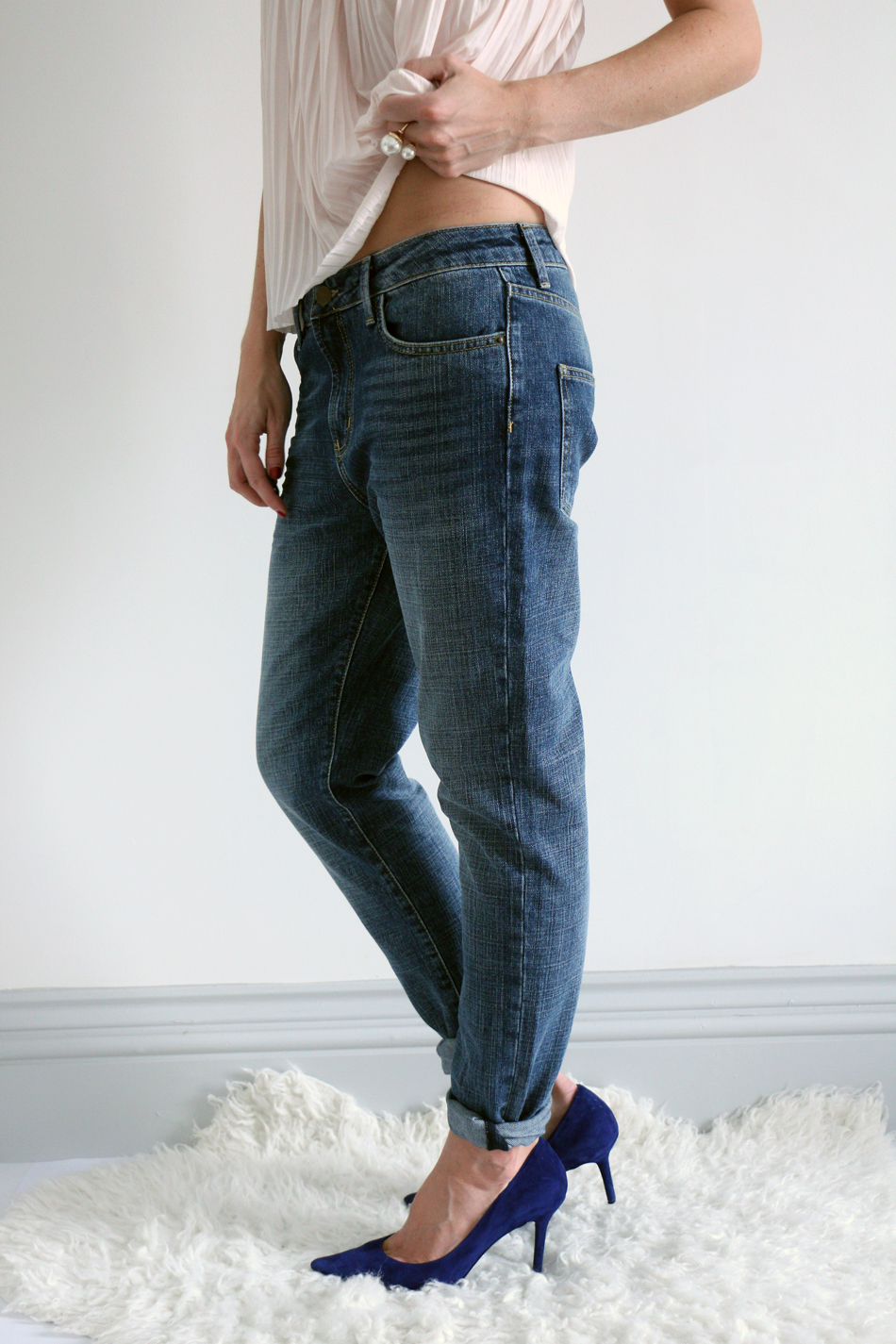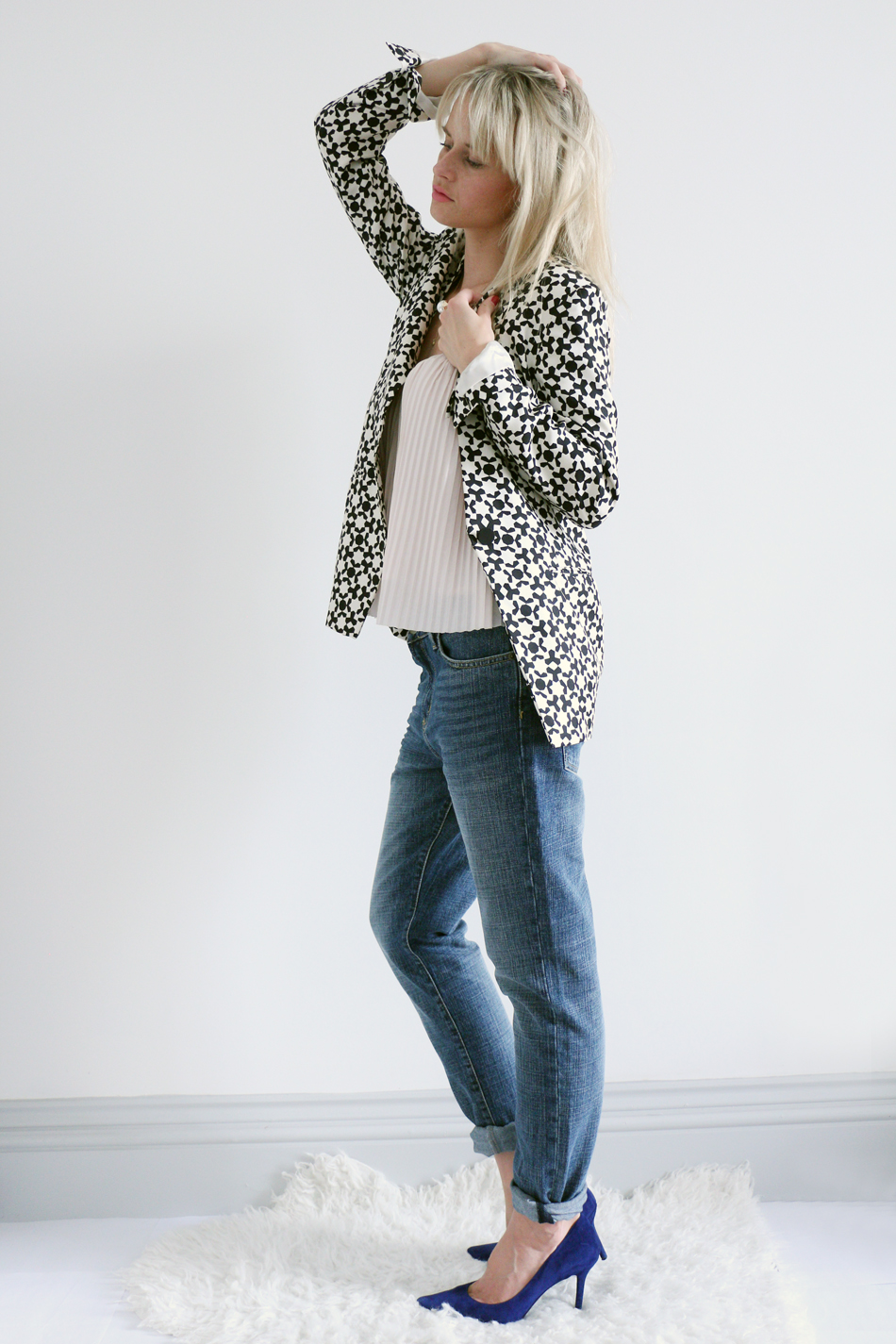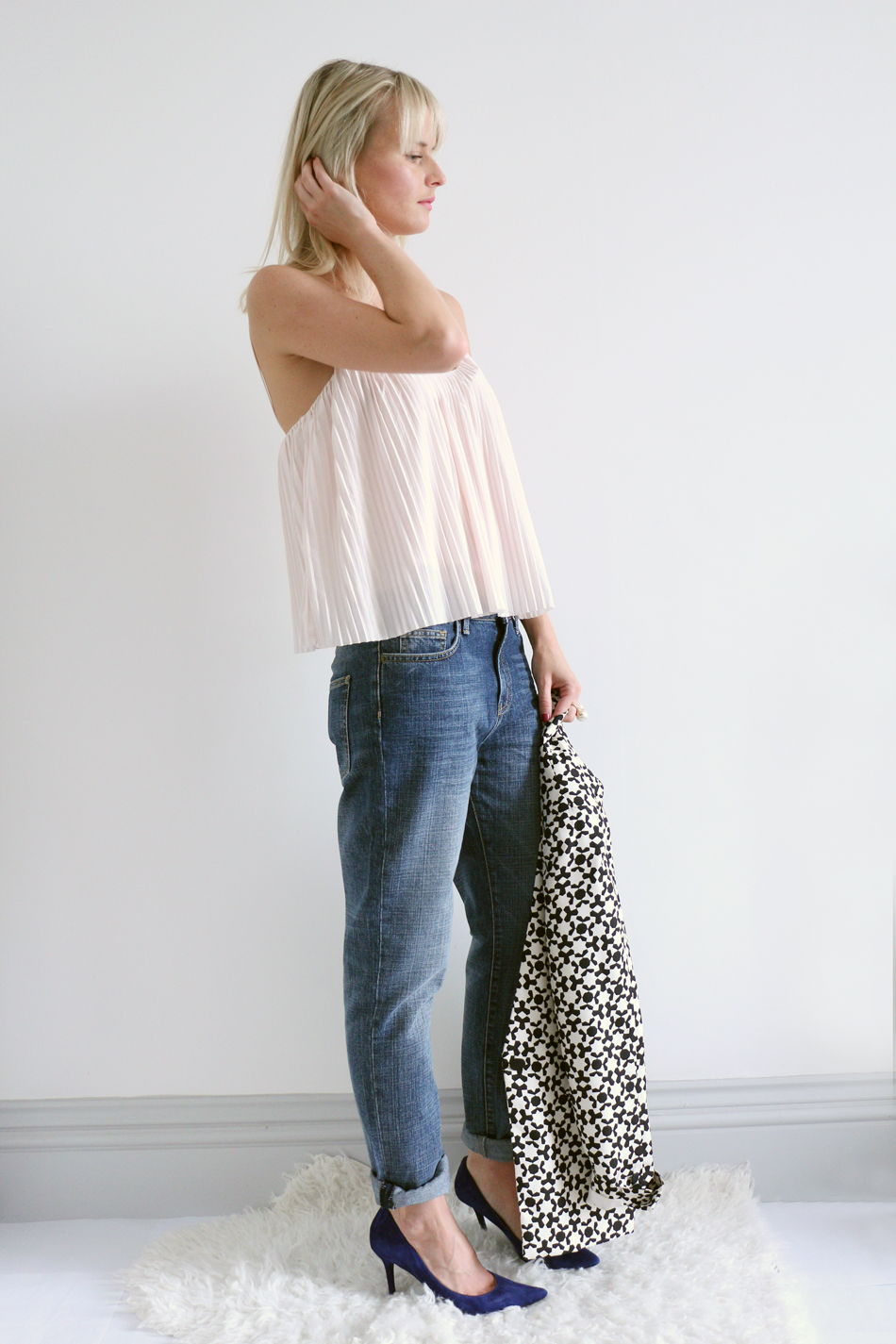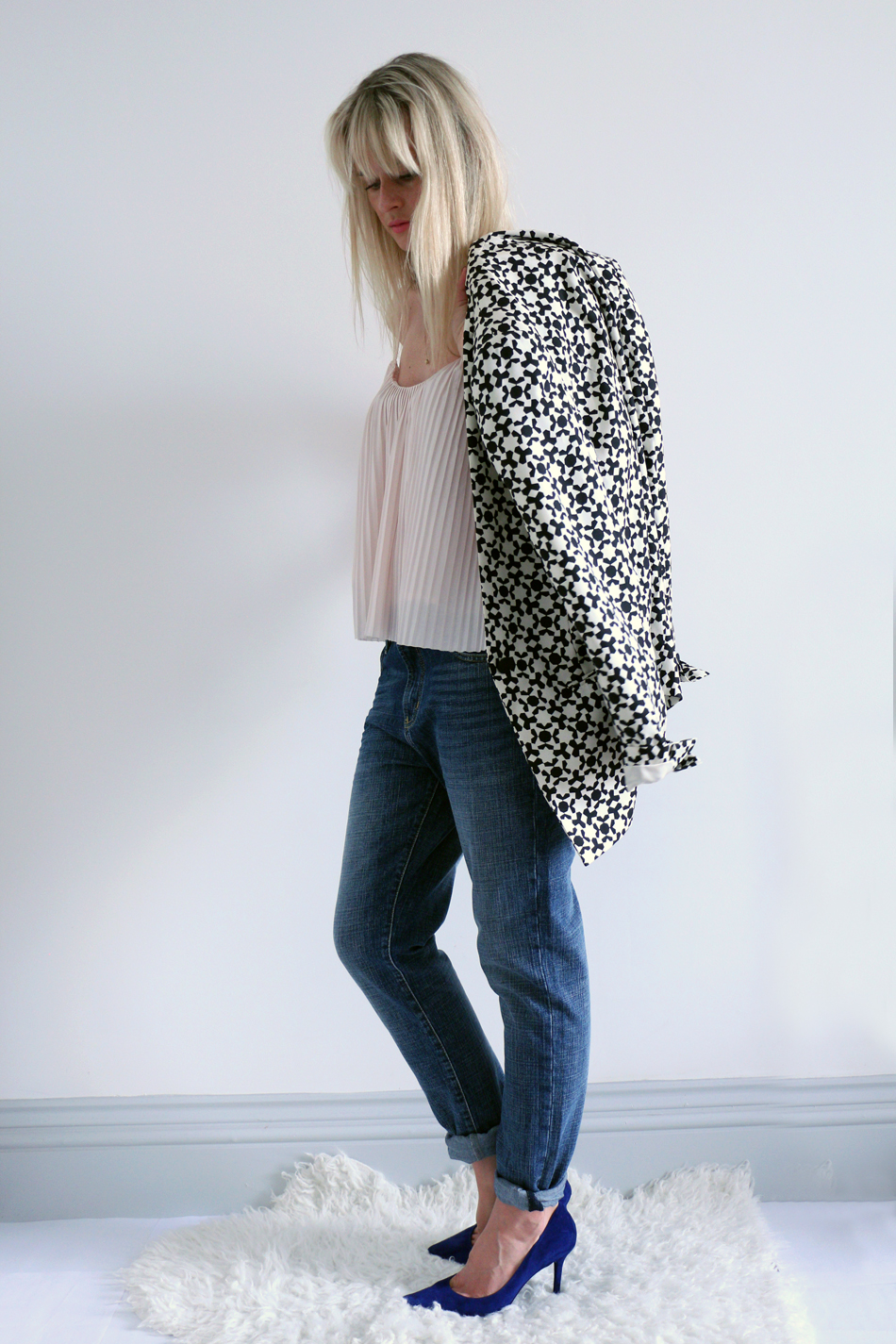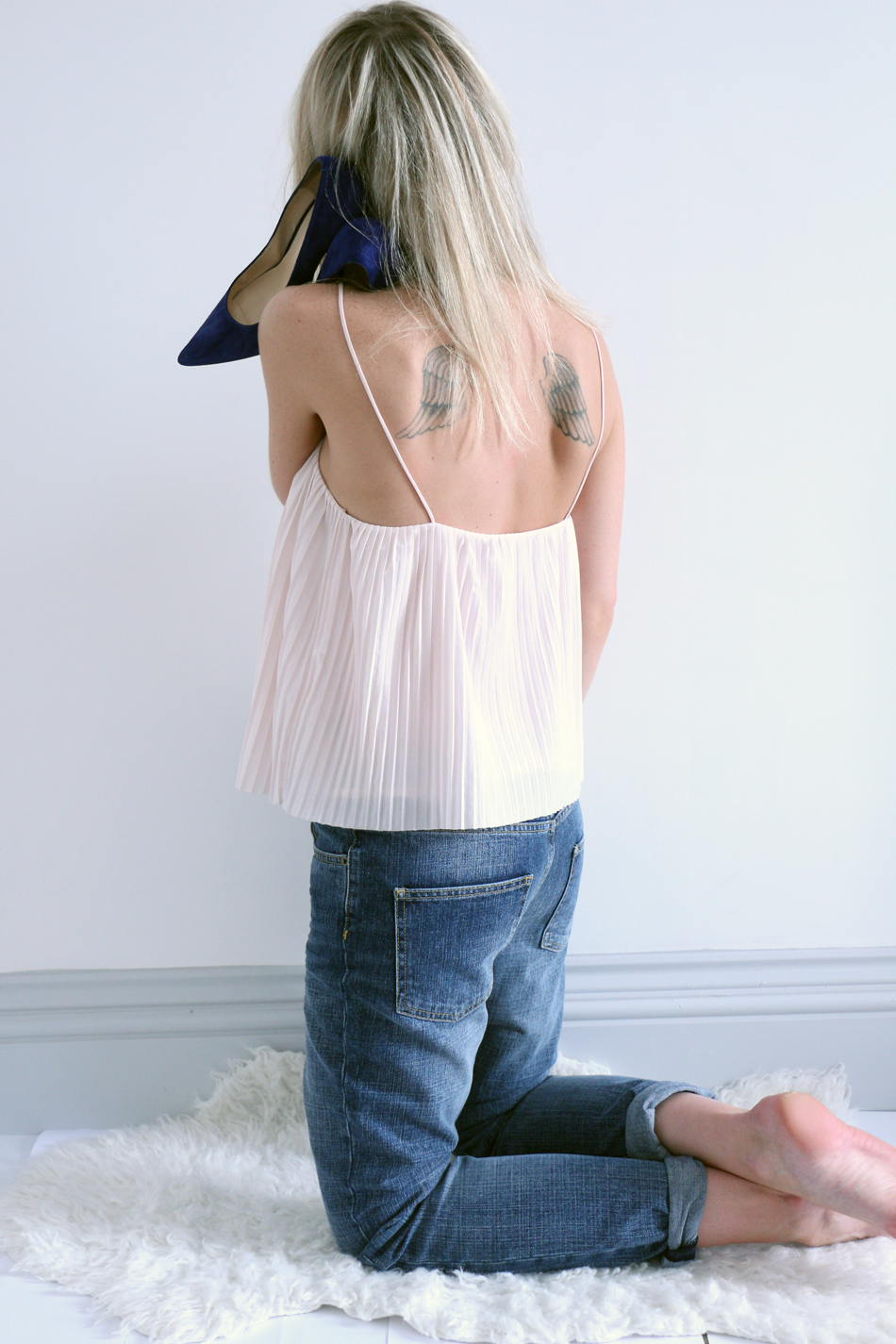 By Malene Birger Boyfriend jeans  & Blazer | Zara pink Top | Guess blue pump heels | Zara Pearl ring