My number 3 this month are these lovely 'matching double' top and shorts in a beautiful floral print. It looks more as a luxury brand, but guess what! Both of these are marked as an affordable items and they are sold in Zara store or online. The shorts may be a little hard to wear with curvy body silhouette as is mine, so I recommend few tips:
1. Go for shorts if you love them even with curvy body, just choose a longer top. You can simply take the eye away for example with this classic grey t-shirt (http://bit.ly/1KynVwD).
2. Get your legs some sunshine on your garden, naturally tanned skin looks slimmer.
3. As a complete look, wear these with heels to get your long legs illusion.
4. Choose the top only if the shorts will be just sitting in your wardrobe, the top will look absolutely great with nice skinny jeans or this season popular flares.
Hope you love my Hot List, leave me your feedback or comments below or get in touch via email.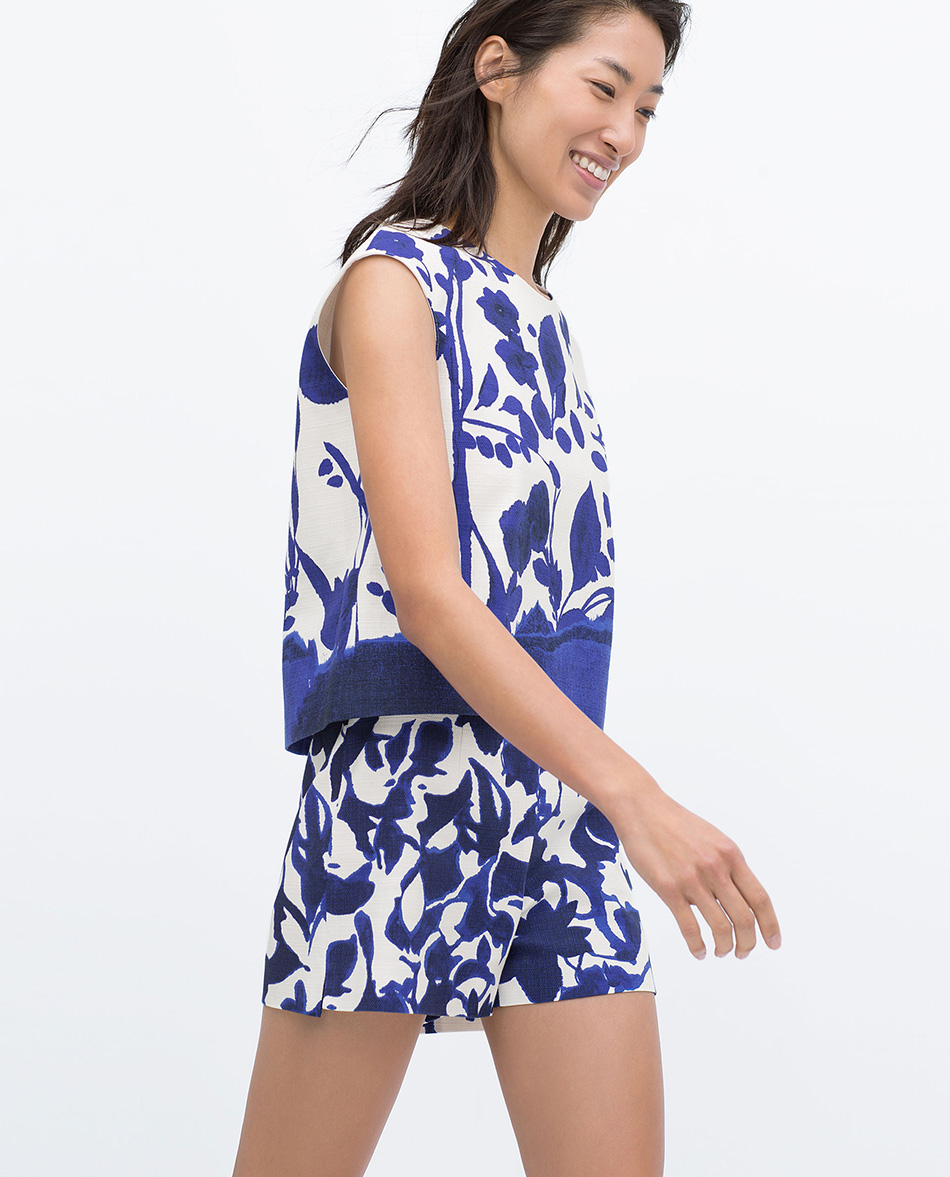 Zara Printed Top | Zara and Printed Shorts | Zara