I am a very denim person, every season I am hunting new styles and it feels like I am addicted to jeans. For that reason I start putting together a denim guide as who else can talk about jeans than a person who wear them all day everyday, apart from some days that I just wanna run away from jeans, just occasionally .
This pair is by American brand AG Adriano Goldshmied, not many people still recognise AG here in Europe, but their innovation in denim is just great. I wear mostly AG jeans thanks to their flattering shapes and comfort. Only a shame we don't get much better choice over here in Europe, if you look at American website there is so big range with different styles.
This particular pair is skinny legging in classic denim with wash that finishes above your knee. I loved them more on the hanger to be honest than after I put them on due to the wash that made my legs looked a bit bigger. So I would say if you don't have the perfect figure, this pair may make you feel unconscious about it. However if you are looking for blue denim pair that will be comfortable for everyday wear, this is a good choice.
I styled this pair with white shirt by Whyred and Mango lace sandals. I also wore it with my very old Burberry cross bag. Hope you enjoy this post.
With Love, Radana.xx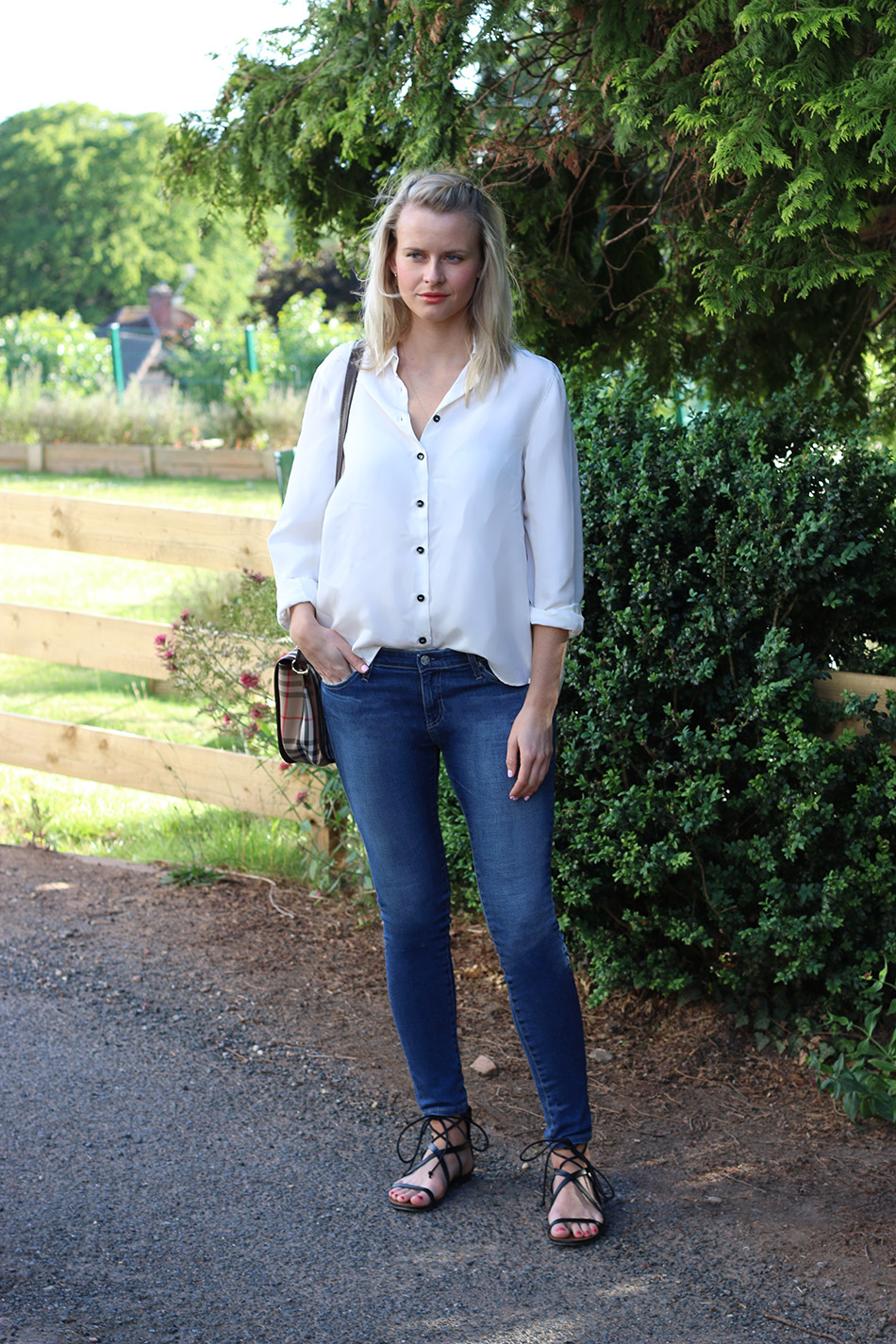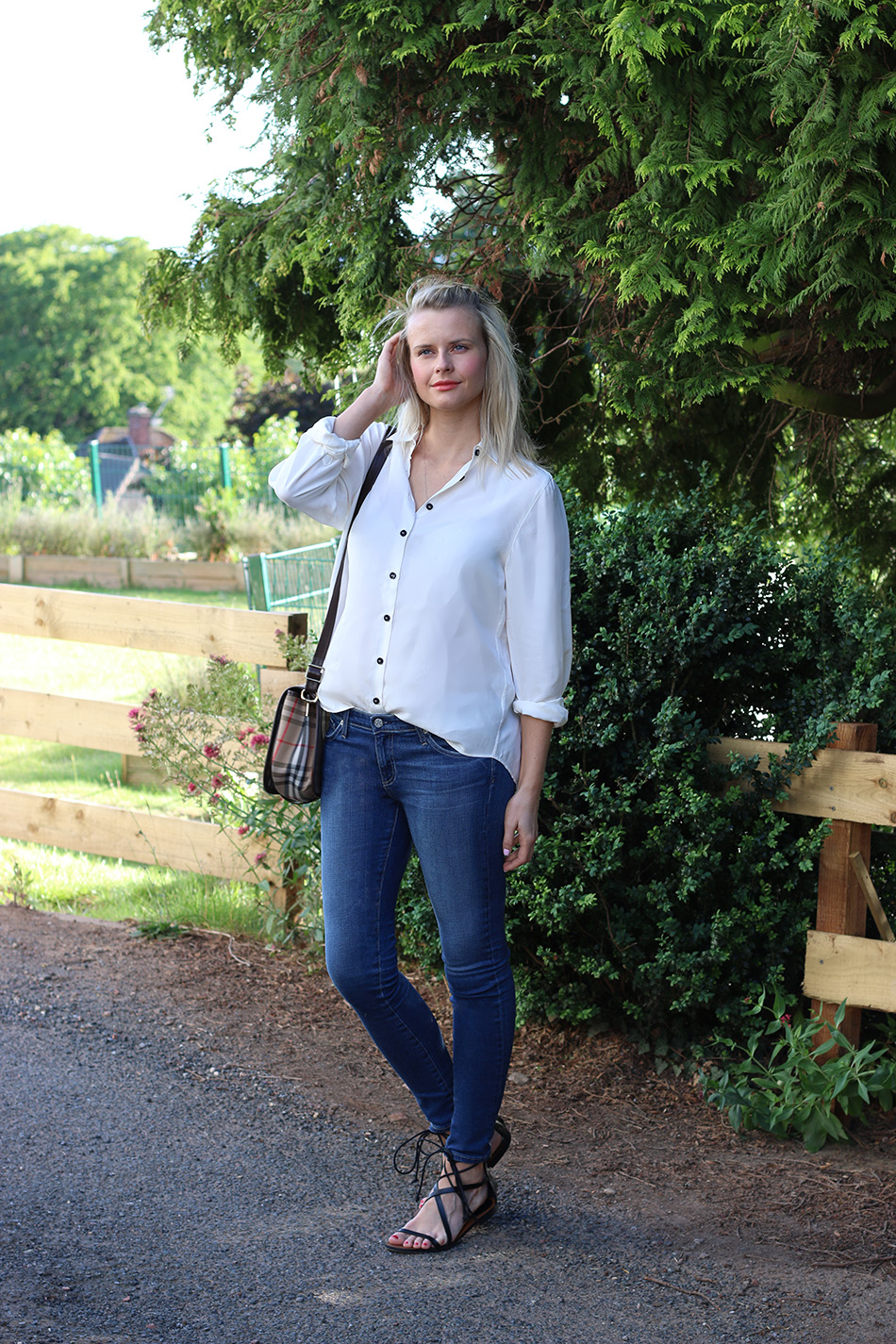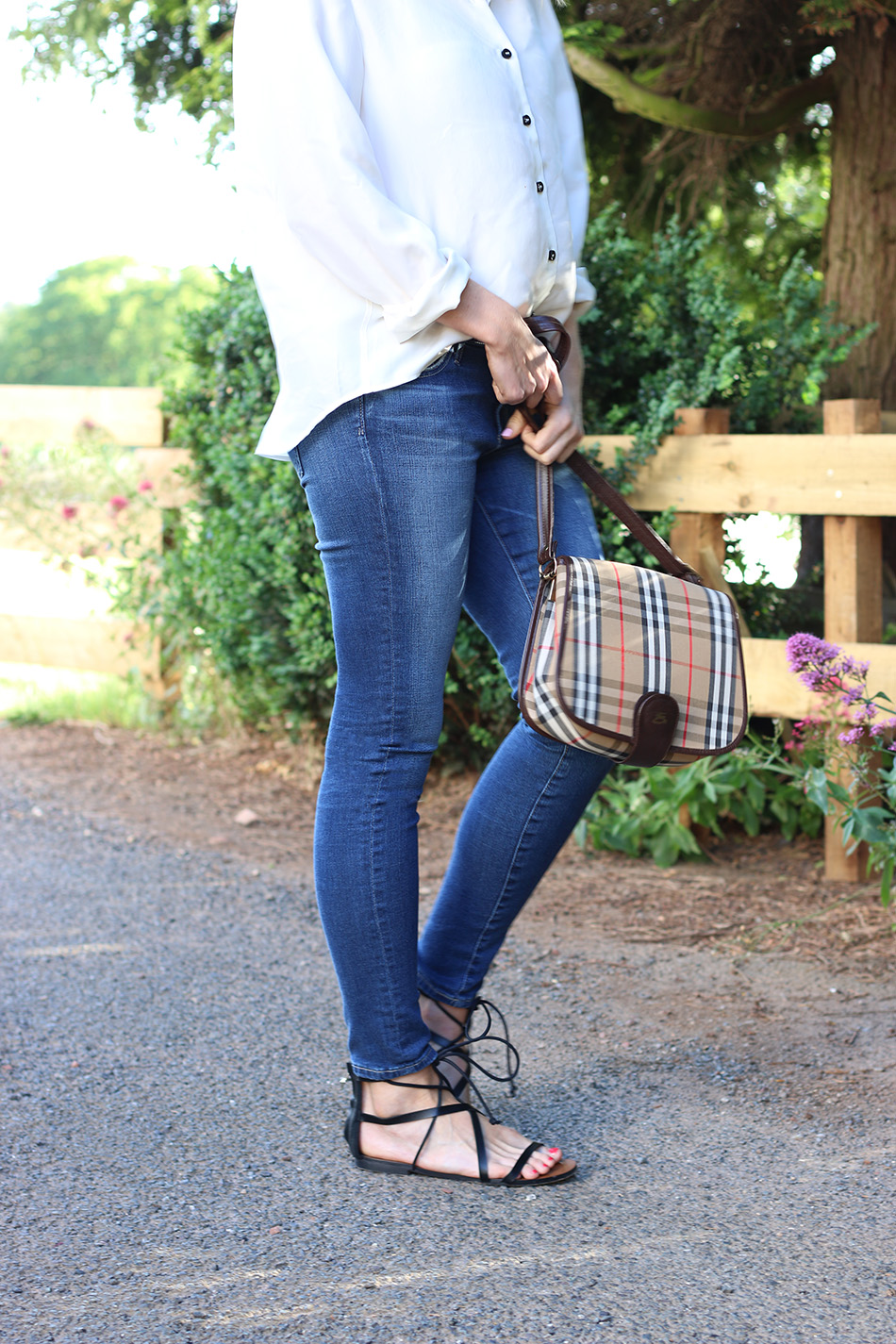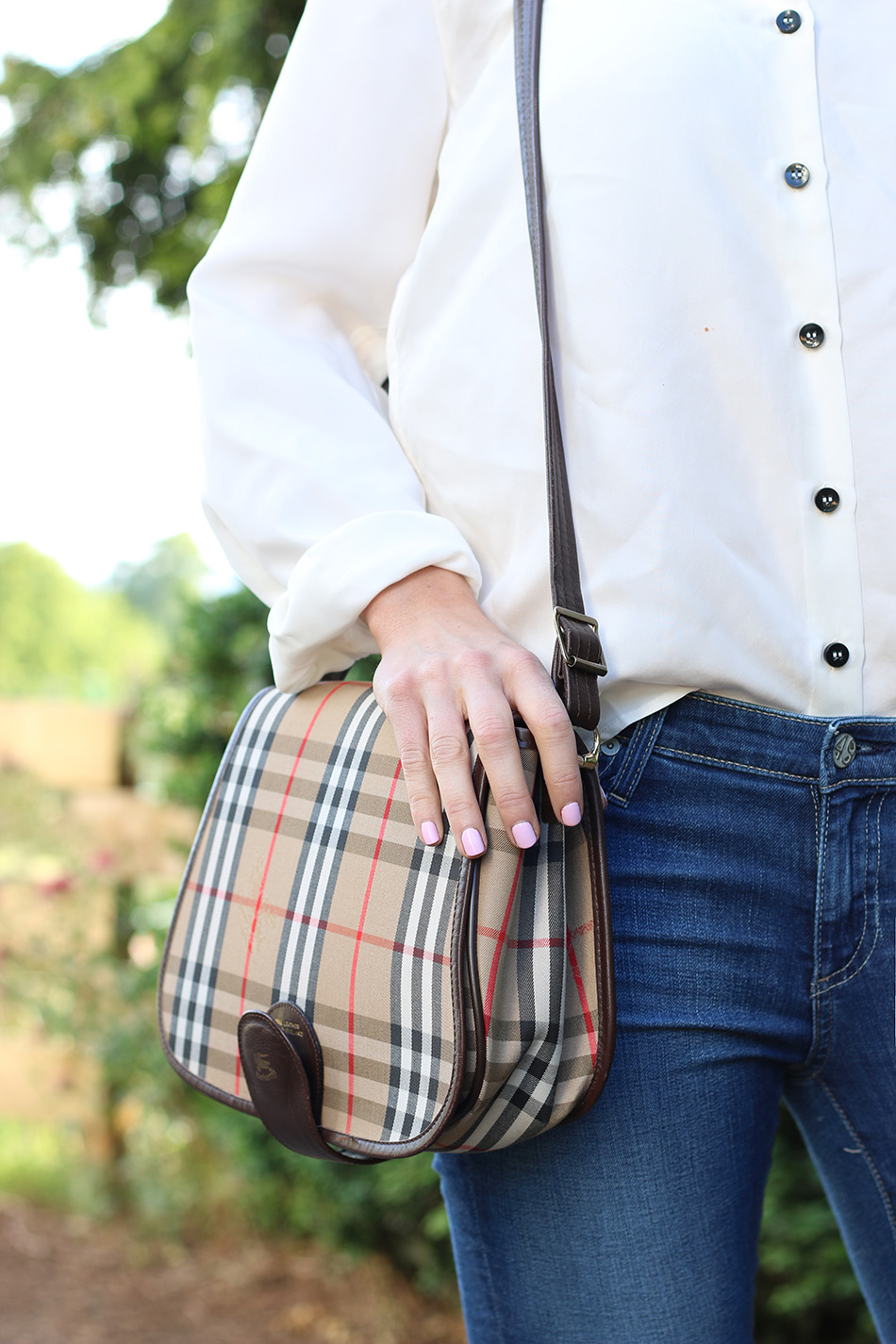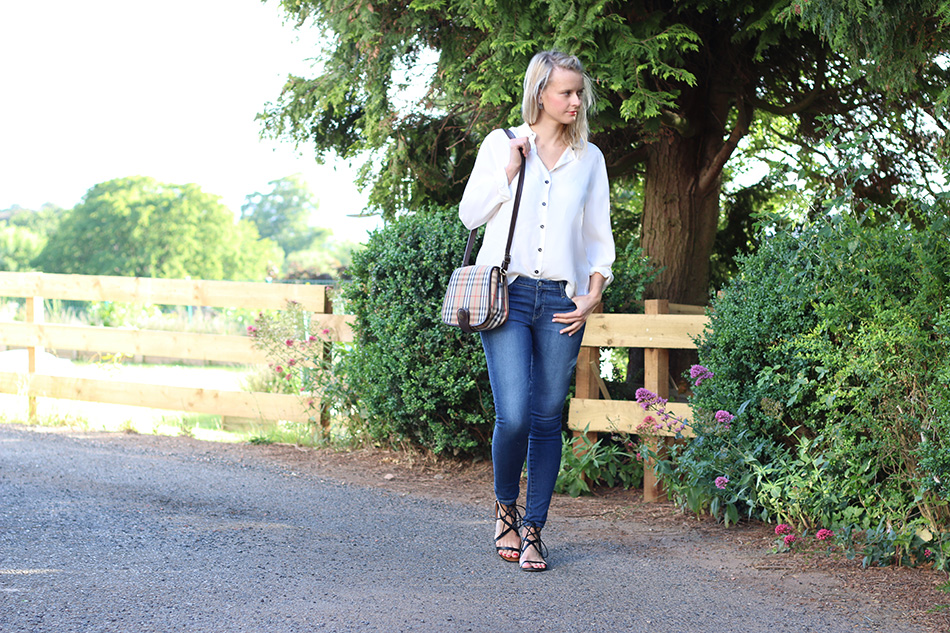 AG Blue Legging
Whyred White Shirt
Mango Lace Sandals
Burberry Classic Cross Bag