Reporting from fashion week here again this time from a new place Brewer Street Car Park in Soho. As a blogger you most likely going to end up queuing for fashion show, sometimes even for seating area unless you have quite significant influencer status on your blog and social media. It is a little parallel, it doesn't always happen this way, it is actually harder! The one advantage of waiting in the queue is you got to see all the guests arrivals, who is going to the show and what they are wearing. Sometimes you get the snap of local photographer or fellow blogger. You also get the little warm up catwalk show before hand. The disadvantage is you end up waiting until the end, sometimes in hot weather and 'it the best scenarios' freezing cold evening! Welcome to London!
On Monday evening I walked nearby Sea Containers. If you are ever in London, I am recommending staying at Mondrian hotel, or visiting their famous Dandelyan Bar for a cocktail hour (psst London Tour where to go what to do in 48 Hours is coming soon). Walking at South Bank to this unknown address on the Blackfriars bridge – end up waiting and wanting to get in as soon as possible to see the show.
THE SHOW
Finally! The music starts, very underground sounds oh wait, yes we are in the looking like old warehouse yet it is under the bridge with industrial feel to it – it all fits together! The settings – red fencing with power supplies just hanging out there! Guests sitting around them creating a catwalk transformed into a slim continuing 'light-line'. First model walked in, I am patiently waiting to see the complete first look.
Wicks, recycled paper trench coats, prints all over, mini dresses, skirts, over knee leather boots, leather structured looks. Models dressed like African Mursi wearing chunky jewels and post-punk heavy boots. I surely been here previously, yes it just clicked – 'The 80s punk woman meets the underground scene from Demolition Man'. I got dragged into a dynamic fashion that took a different turn 'back in the future' and got grounded in present moment. Whilst I kept watching the show I couldn't helped and noticed. I started to make a list of looks that slowly fascinated me and I now cherish.
The show finishes with a controlled chaos! Everybody talks to somebody – everybody can't wait to congratulate the man behind this show! 'Everything is possible' got proved by its audience! Marjan's Pejoski's SS16 collection showed us sensuality of imagination.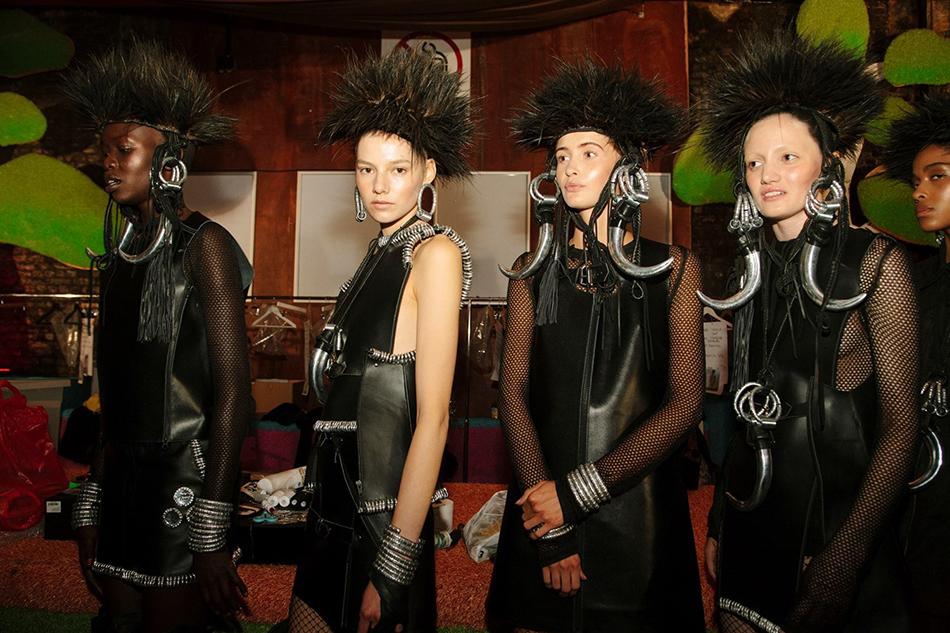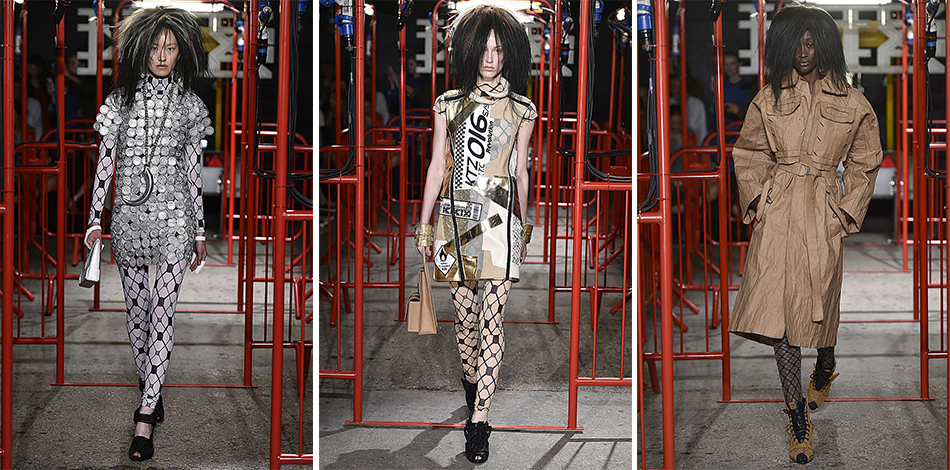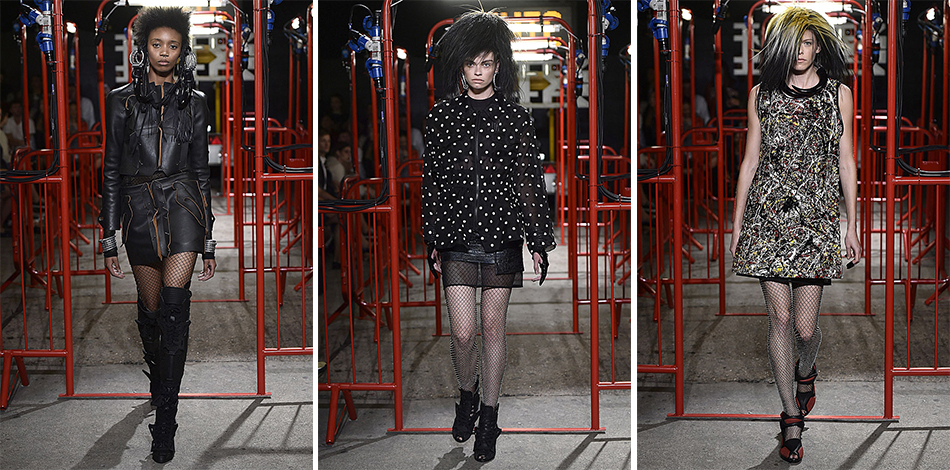 Photo Source: Wonderland Magazine, Official LFW, Dazed and Confused Fashion and my iPhone pics