I'm loving this season and the choice of prints and styles from a variety of different brands. With the Spring Summer season soon to be over, have you noticed there are a lot of up and coming brands that have become very popular over the last few months?
I've been searching for a few options to take with me on holiday and as anybody else, I tend to use Instagram these days for inspiration, looking through my favorite blogger's Insta grid! I actually stumbled upon a beautiful selection via Net-a-Porter and Moda Operandi but you can imagine these pieces are all upwards £500! However, I also found a few beautiful brands that sit perfectly within my budget and this one is one of them – Faithfull The Brand Polka Dot dress with a tied front. You can shop the look below.
I also finally teamed up with a professional photographer who also happens to be my dear friend Emma, I've added a link below to her site if you are after a shoot! I really enjoyed the afternoon (which turned into an all-day shoot as we had a lot to catch up on!). Emma scouted this beautiful location – Botanical Gardens in Harborne, Birmingham!
Just a quick update on what I've been up to over the past few weeks, as it's been quiet on here! I've been working on something very exciting that is taking over my free time at the moment which I will share details of soon. I've also been considering to join the Youtube scene but would like to know what you guys think? I'm undecided at the moment!
With Love,
Radana xx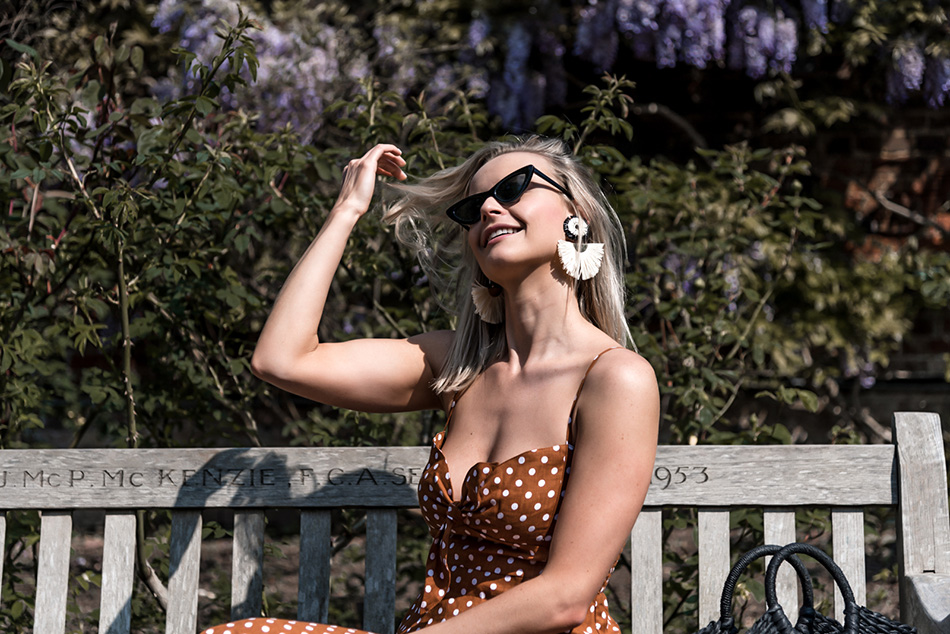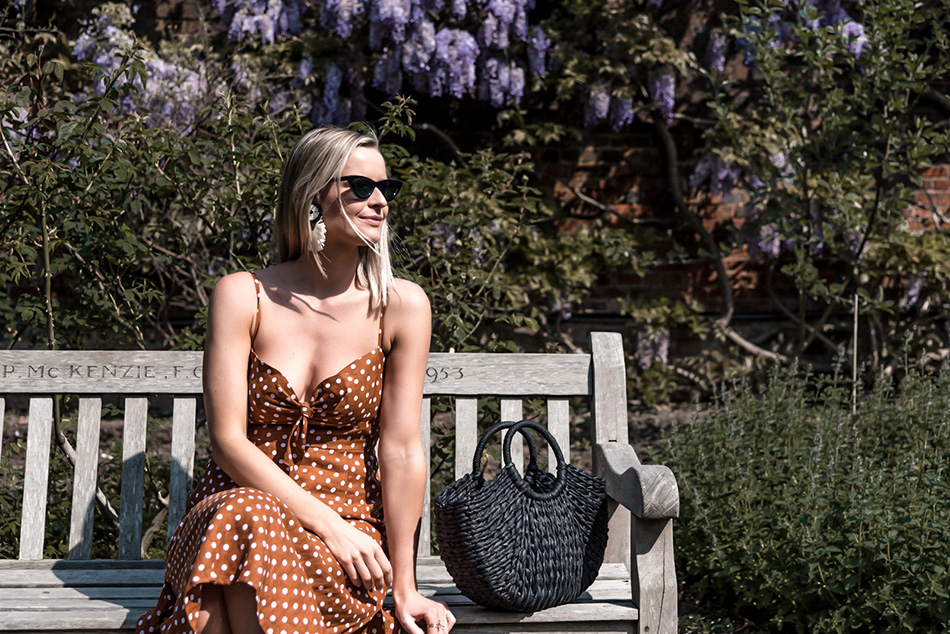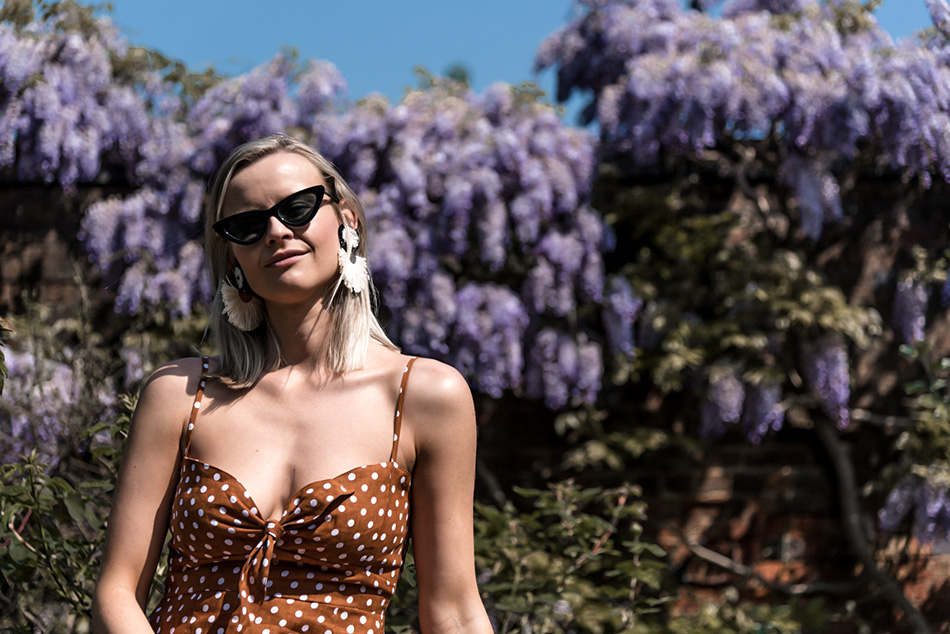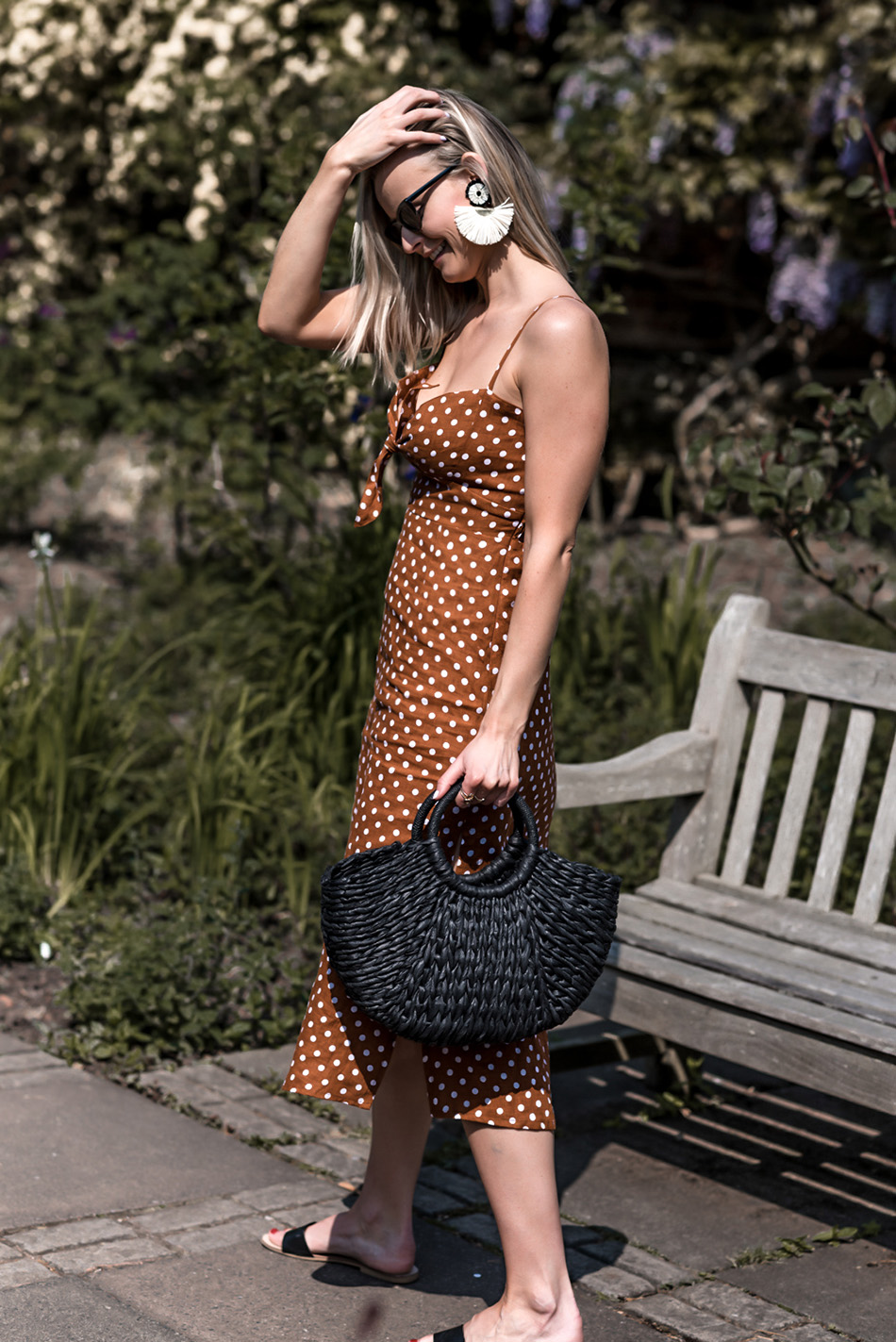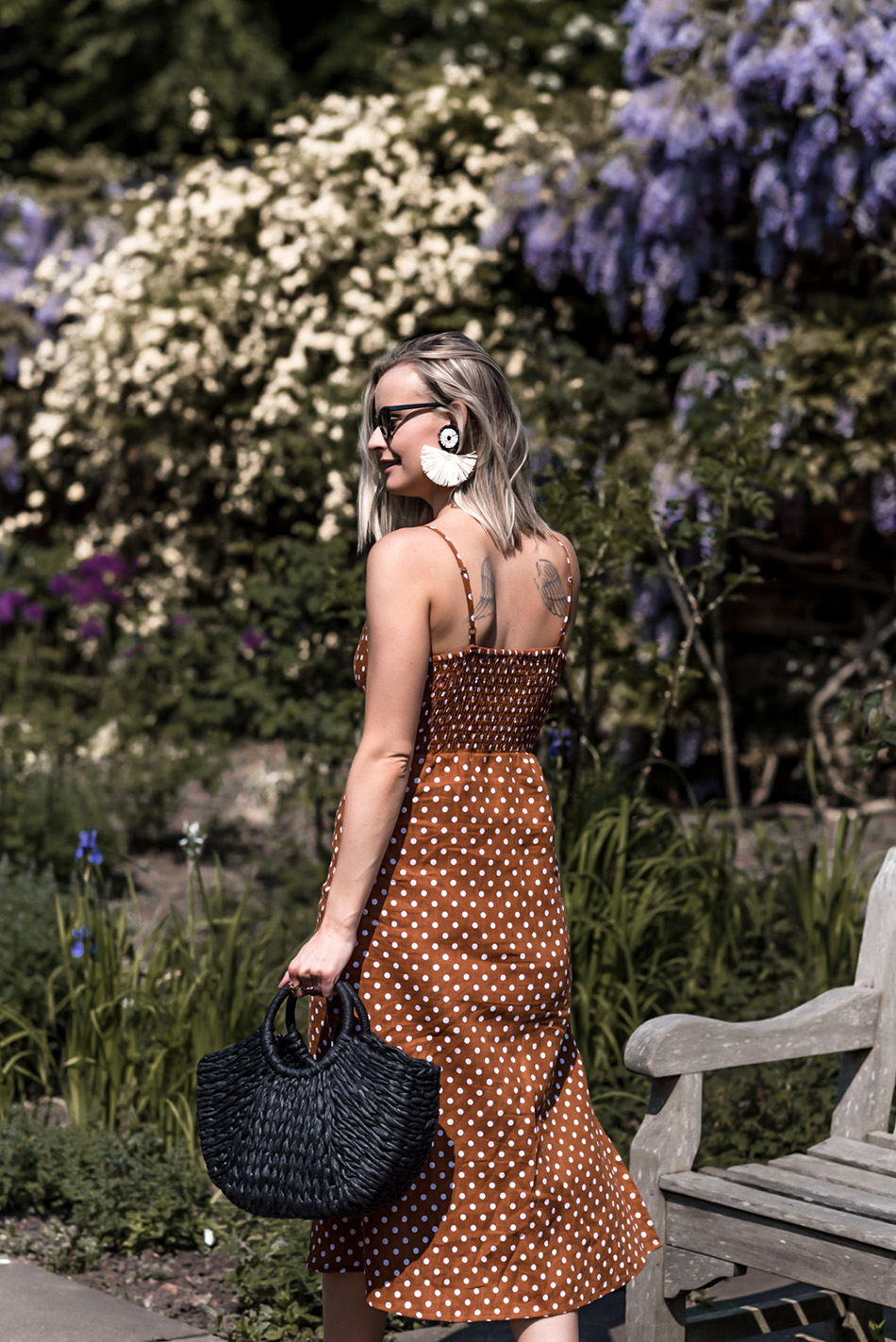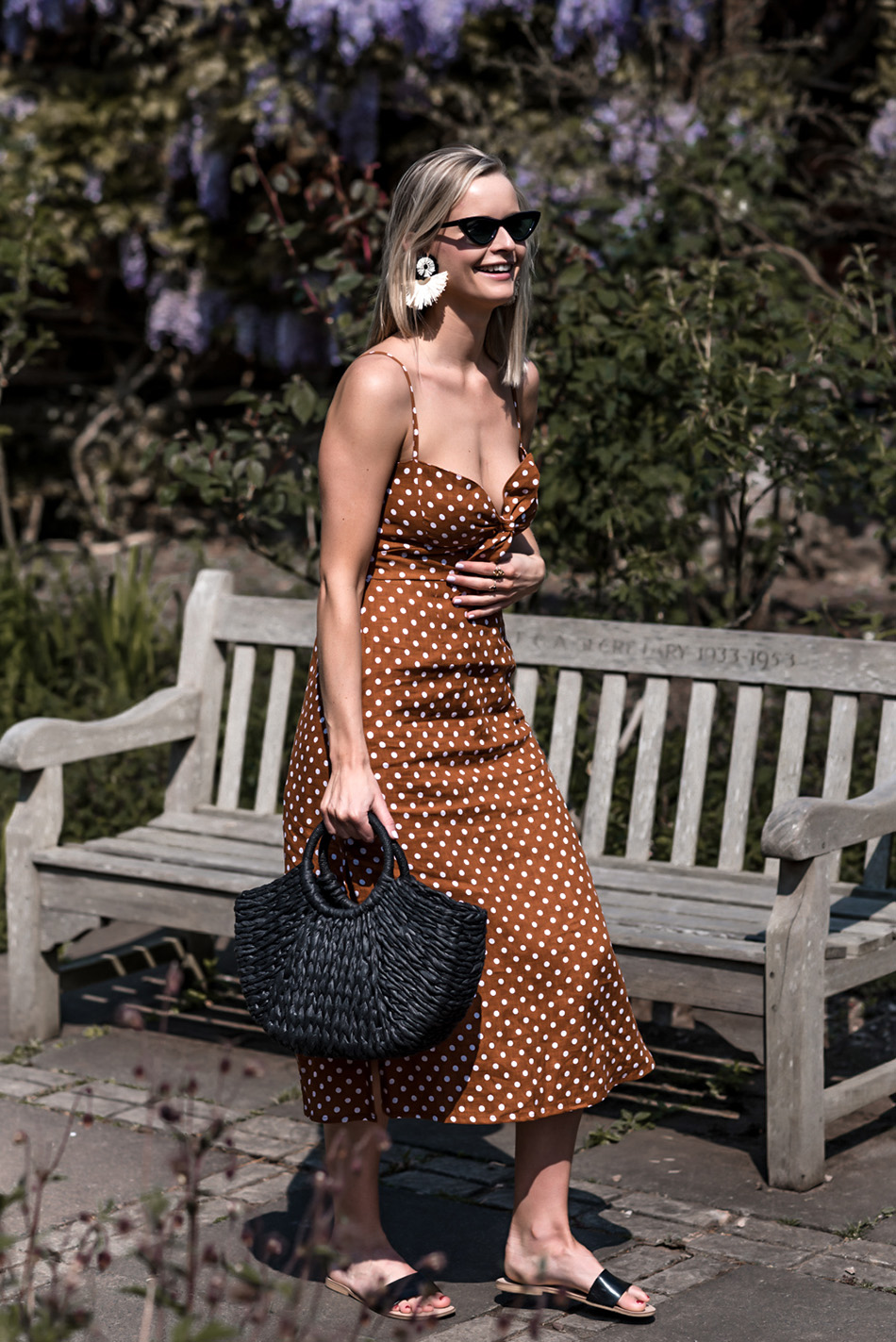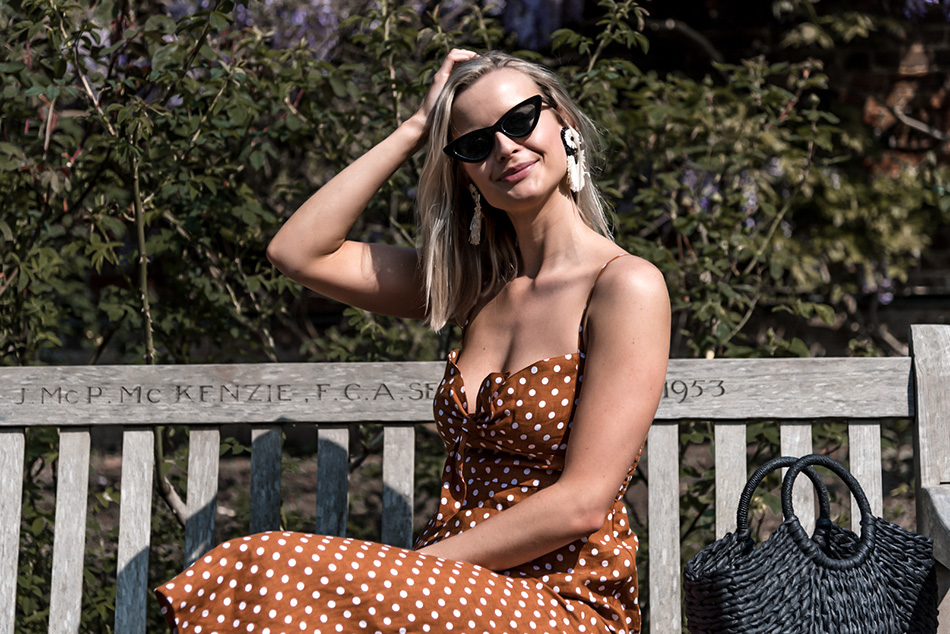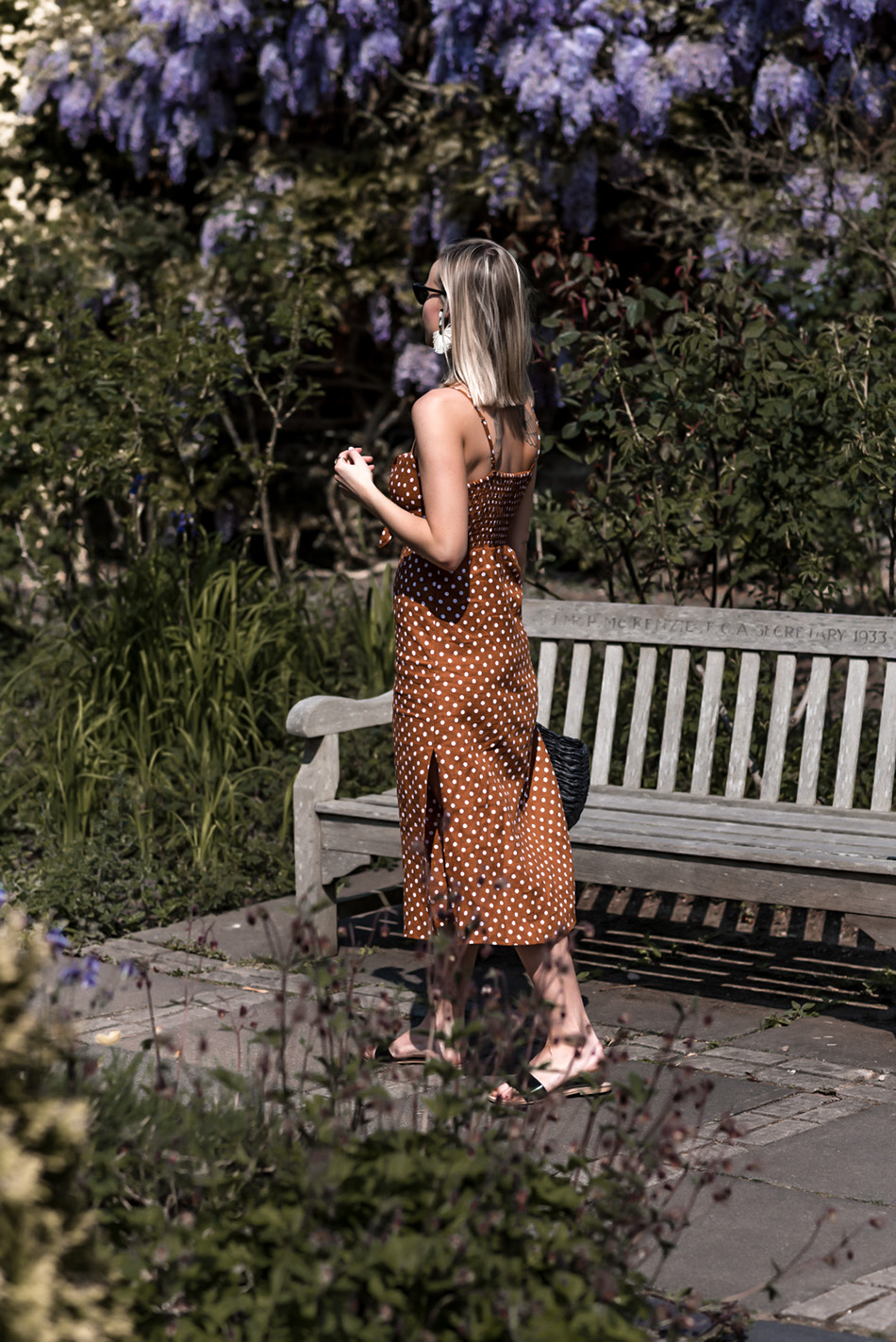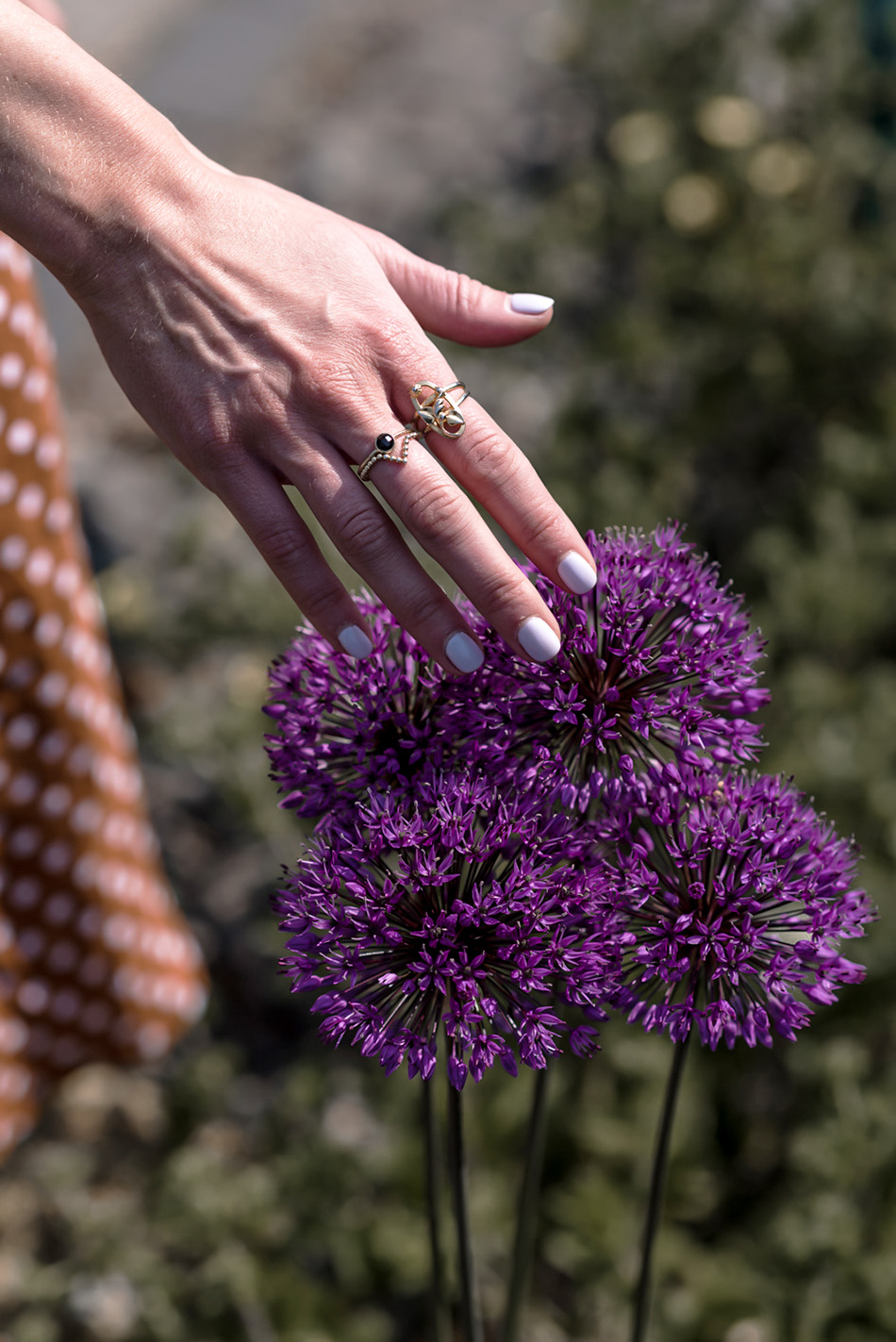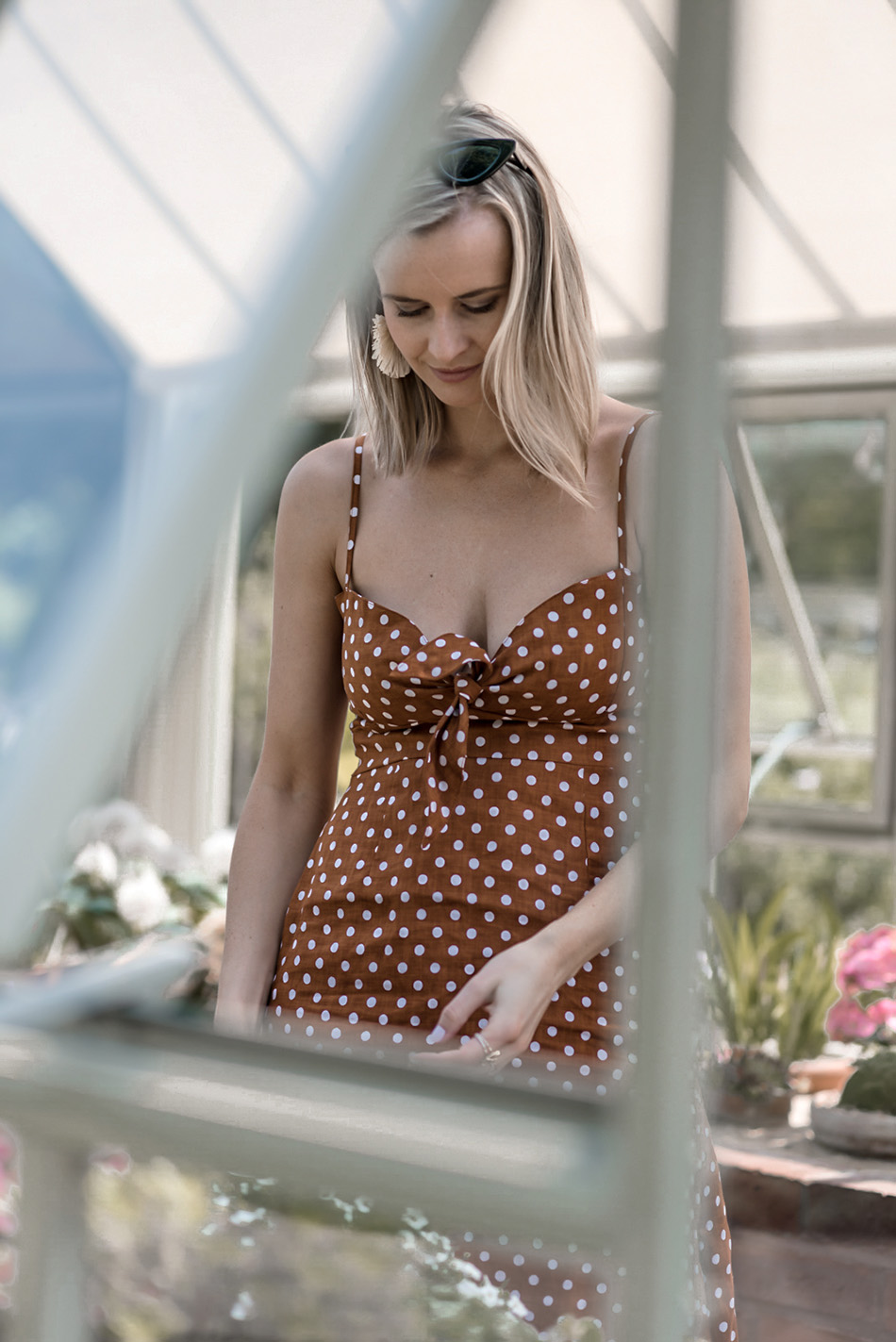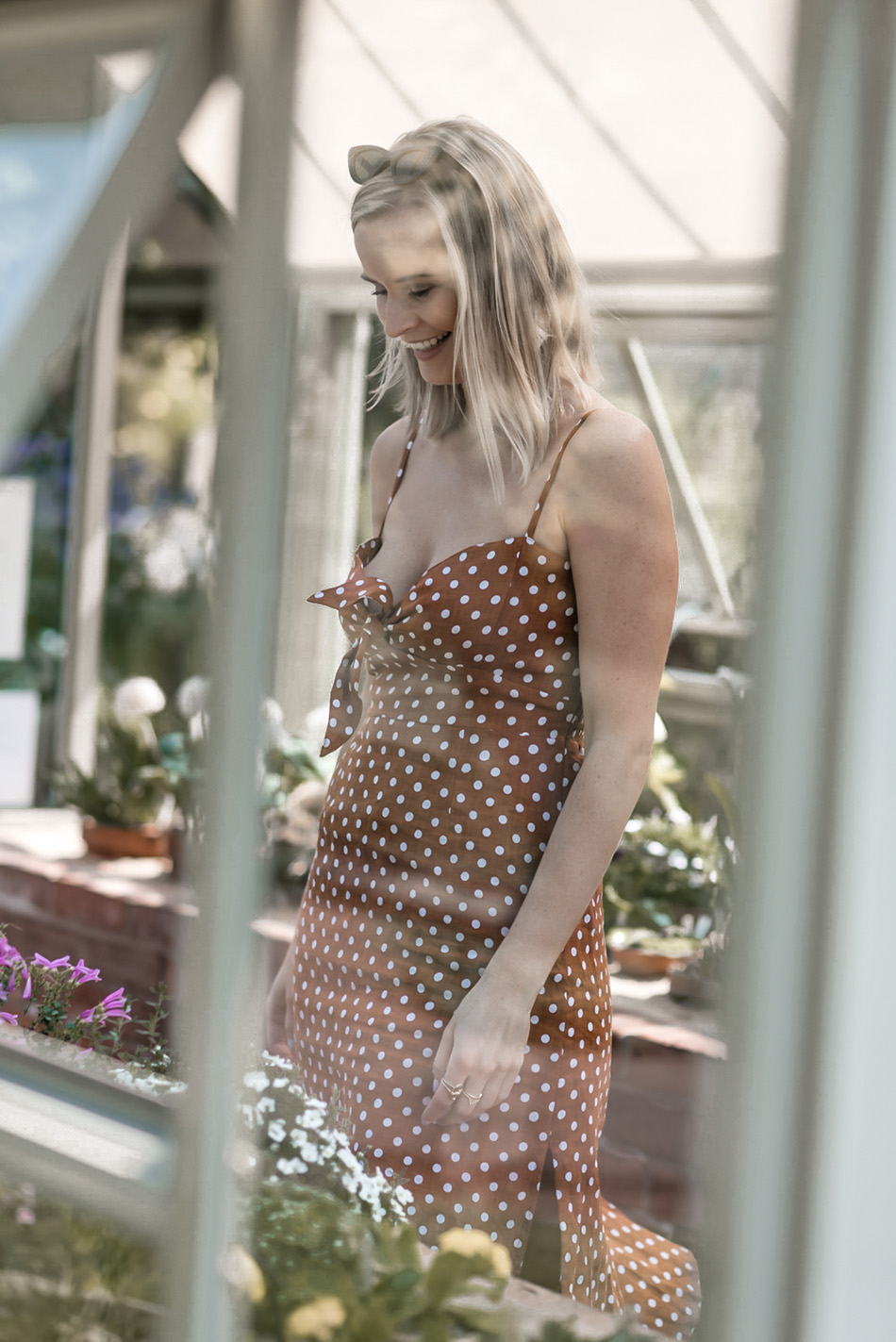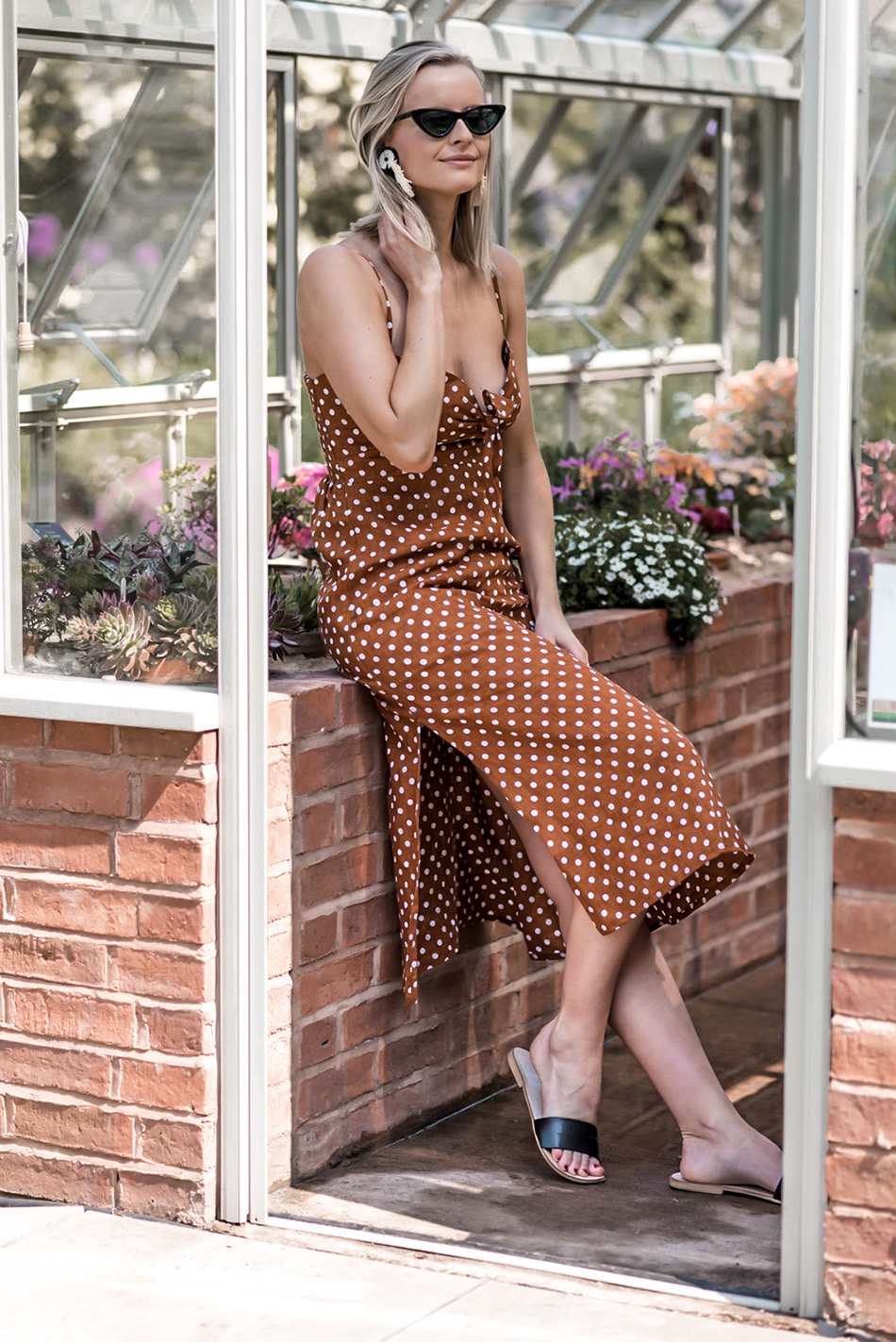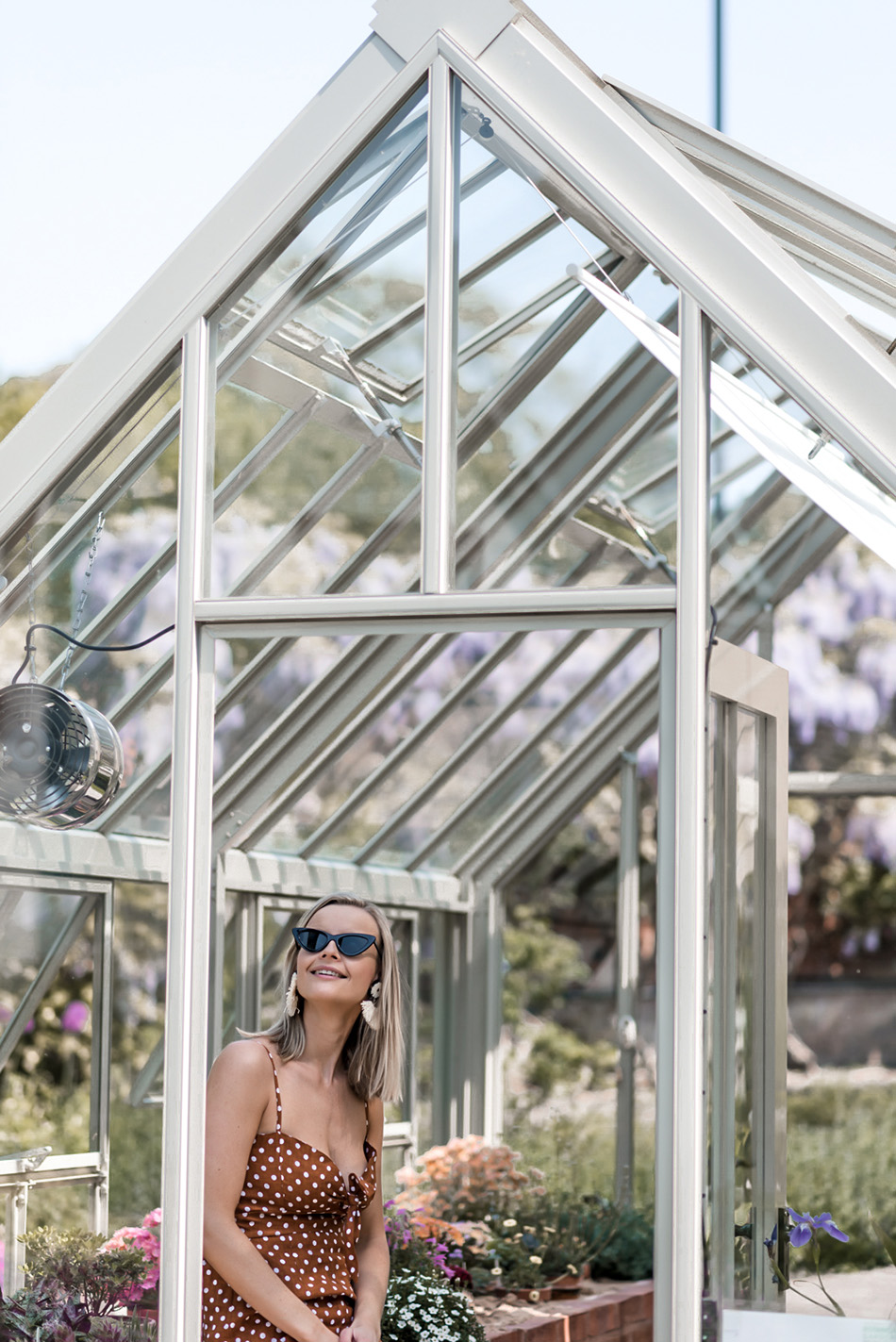 Photography by Emma Jane – find her details here.