One of my looks from Ella in Sri Lanka, a little cute city with a character. When we decided to go travelling for few days, Ella was our first stop. The city itself is build on the hill with a gorgeous view at Little Adam's Peak and Ella Rock. We were lucky enough to find a new hotel that  had an amazing view also from the roof top.
On the day before we left, I wore my last minute buy from River Island. I love this bargain dress as it was so handy, thanks to its length below my knees and its flattering shape. I paired it with sneakers and my panama hat for cool comfi look. What do you think?
Tady Vam prinasim jeden z mych outfitu z Elly na Sri Lance, nase prvni destinace. Ella bylo takove krasne mestecko na kopci, ktere jsme navstivili jako prvni pri nasim dobrodruzstvi, cestovani ve vnitrozemi. Z Elly je krasny vyhled na Little Adam' s Peak nebo treba Ella Rock. My jsme taky meli stesticko a nasli si novy hotel, ktery mel tedy uzasny vyhled, hlavne ze strechy hotelu.
V den kdy jsme odjizdeli tak jsem si vzala na sebe muj ulovek ze slev z River Islandu. Neni nad to mit radost z neceho levneho, co se Vam opravdu libi, a taky prijde k veci diky sve dylce pod kolena. K satum jsem zvolila jen lezerni tenisky od znacky Vans a taky panamu kloubou, bez ktereho bych se na dovce asi neobesla. Tak co na to rikate?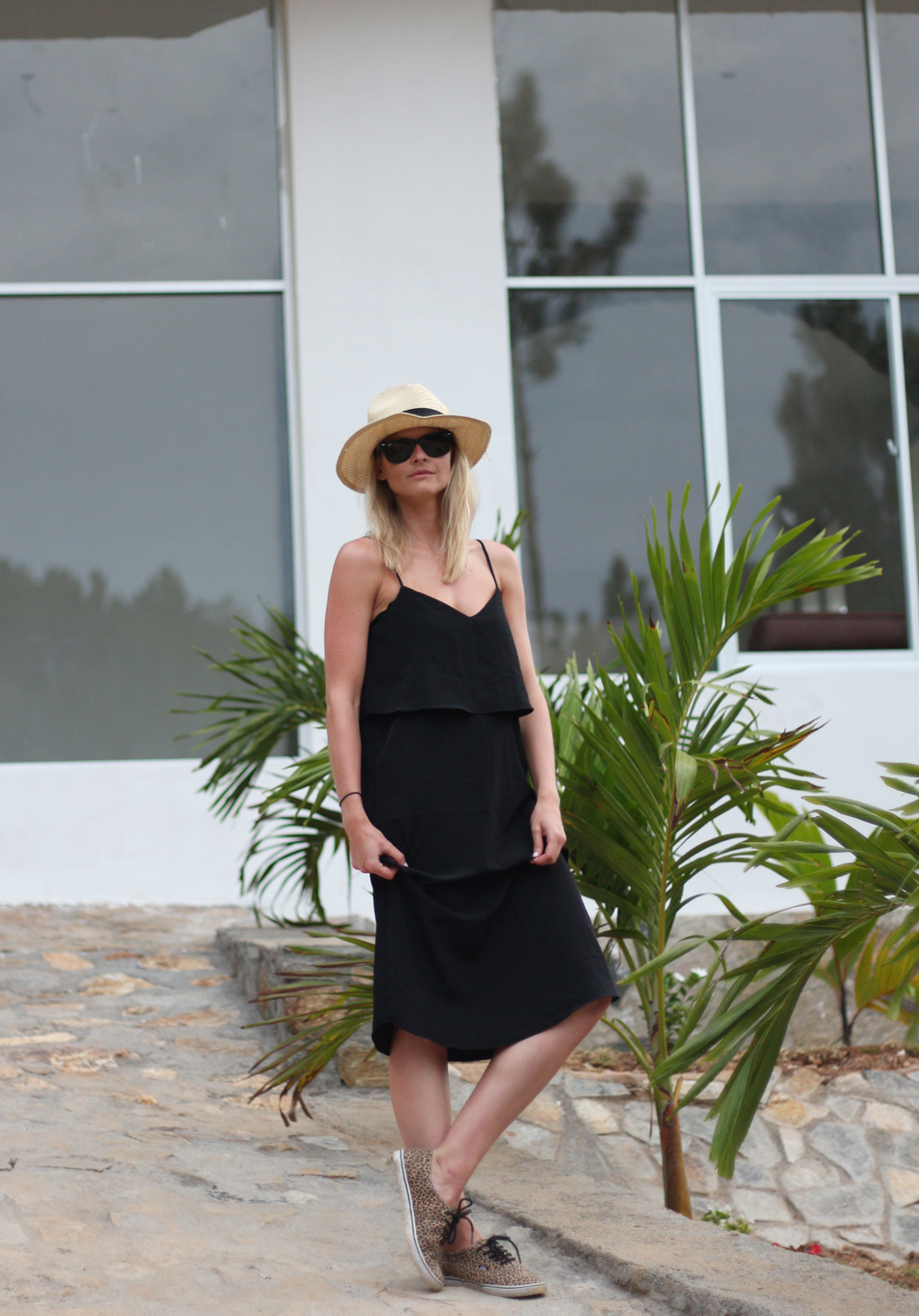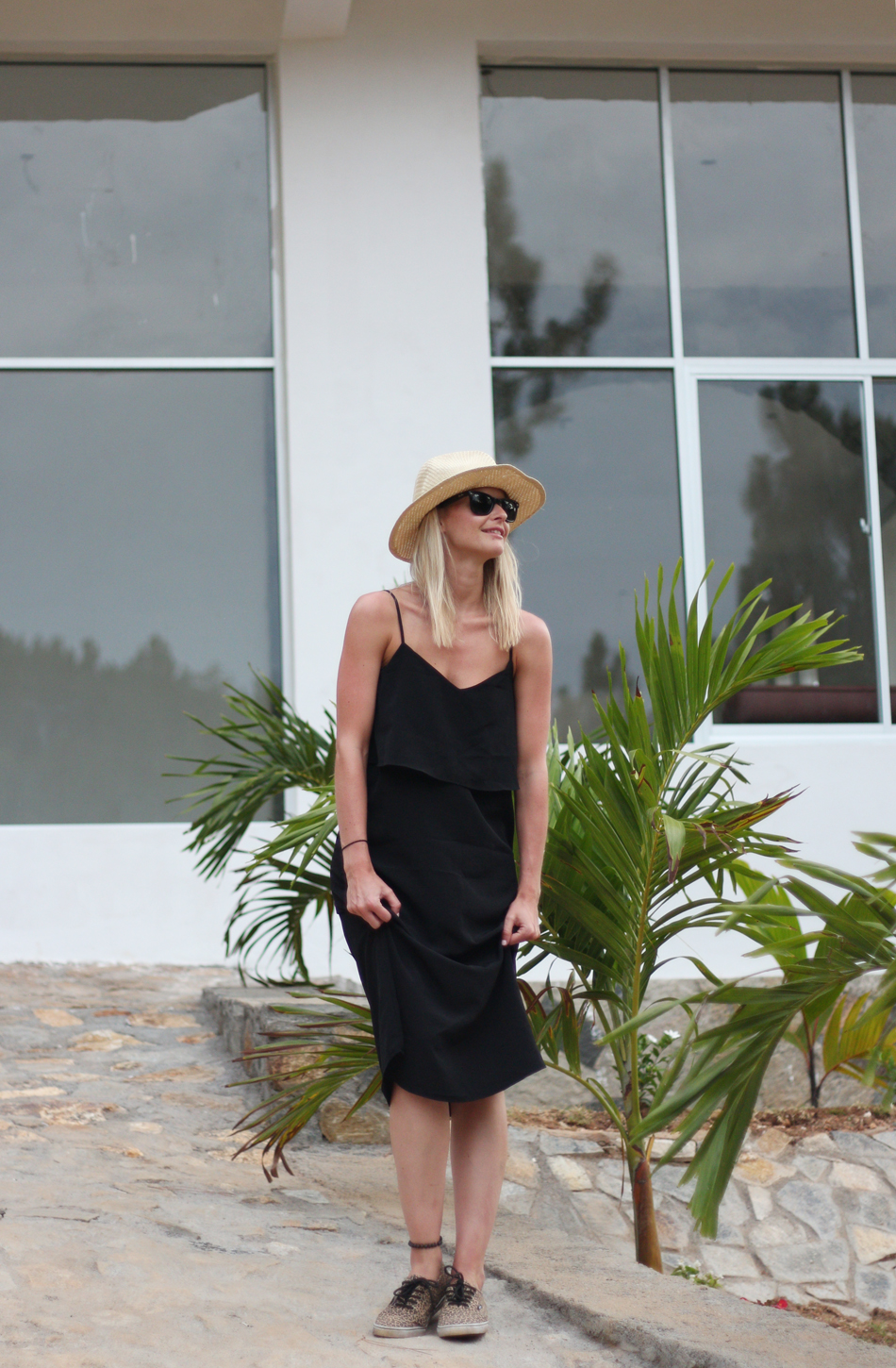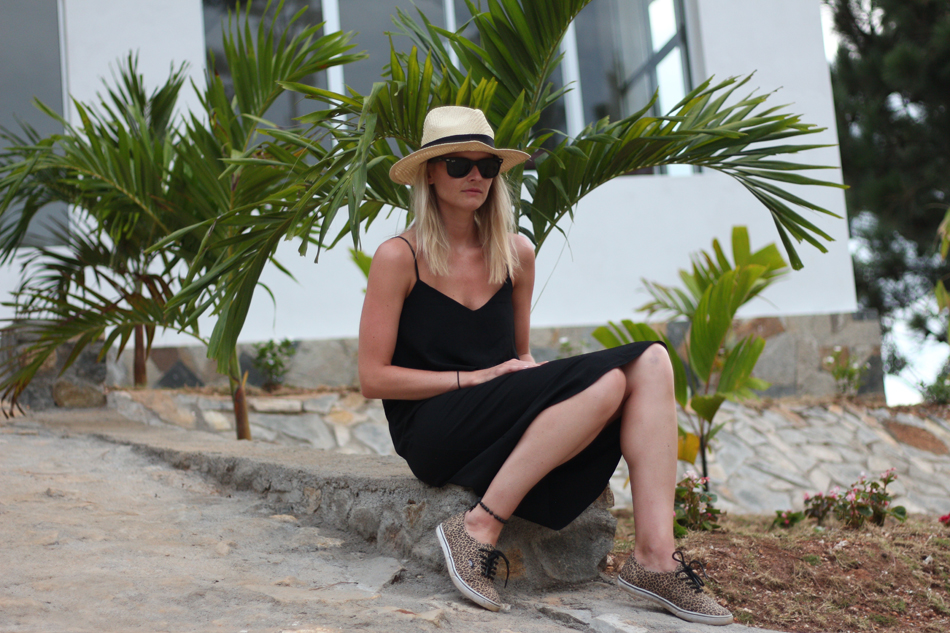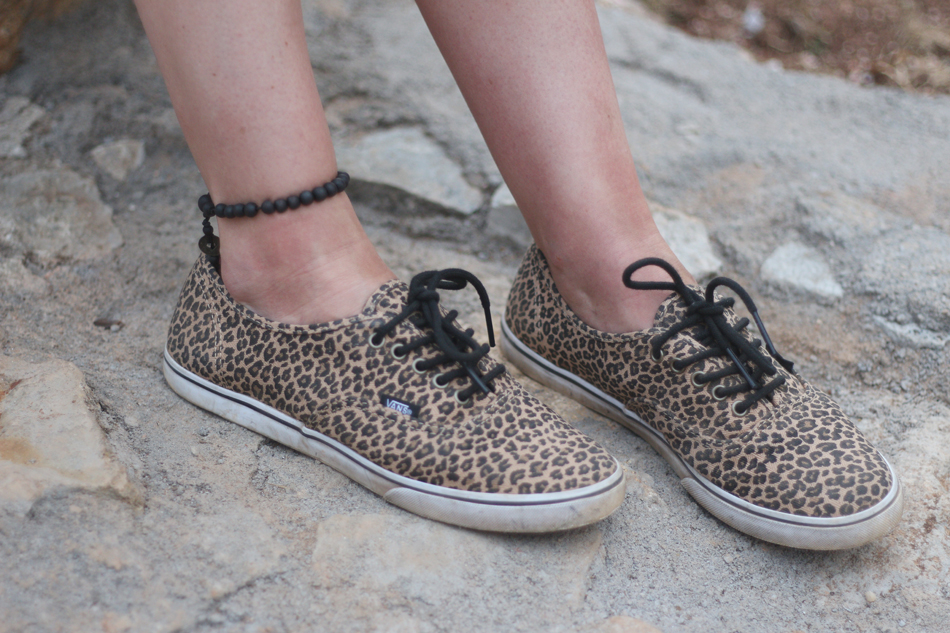 River Island dress SS14 | Vans Sneakers | Forever 21 Panama Hat | black beaded bracelet Souvenir from Sri Lanka