Sunday Salt & Spicy, the new regular round up that is dedicated to an interior design. From all these days, Sunday is my only day when I relax, search for inspiration and dream from my comfort home (the actual bed). So here it is, you can enjoy dreaming with me and get inspired from the world of home decor.
Sunday Satl & Spicy, novy pravidelny prispevek, ktery je venovany interierovemu designu. Ze vsech techto dnu, nedele je muj jediny den, kdy si dokazu odpocinout, inspirovat se a take snit z meho pohodlneho domova (hlavne z me pohodlne postele). Tak od dnesniho dne muzete snit se mnou a inspirovat ze sveta interioveho designu.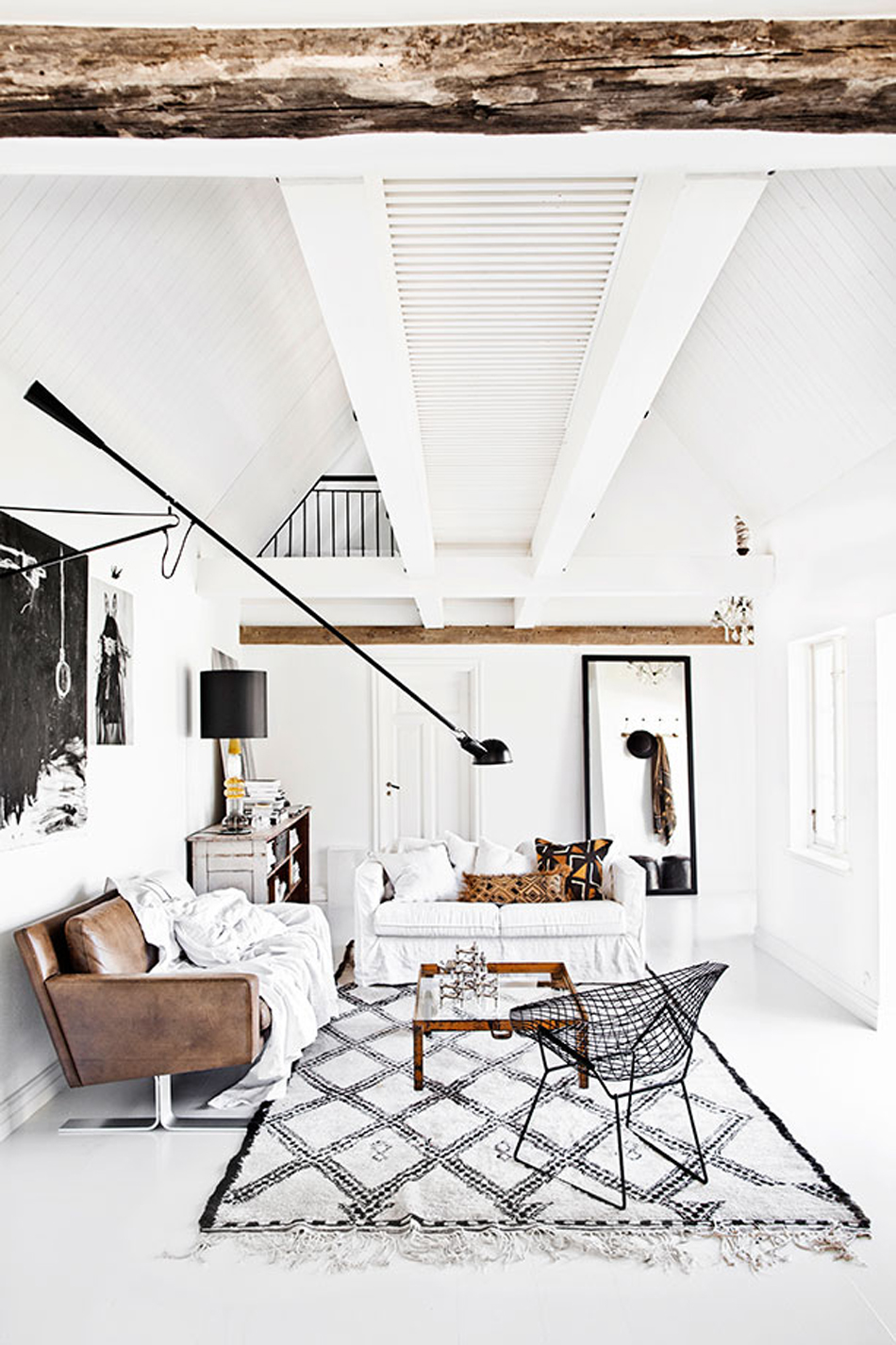 The  beautiful 1970's carpet is from Beni Ourain. Living room is furnished with two sofas and a vintage Diamond chair designed by Harry Bertoia. The wall-mounted lamp is from Flos 265, the table lamp is from Design by Us and Jenny bought it in Rue Verte in Copenhagen.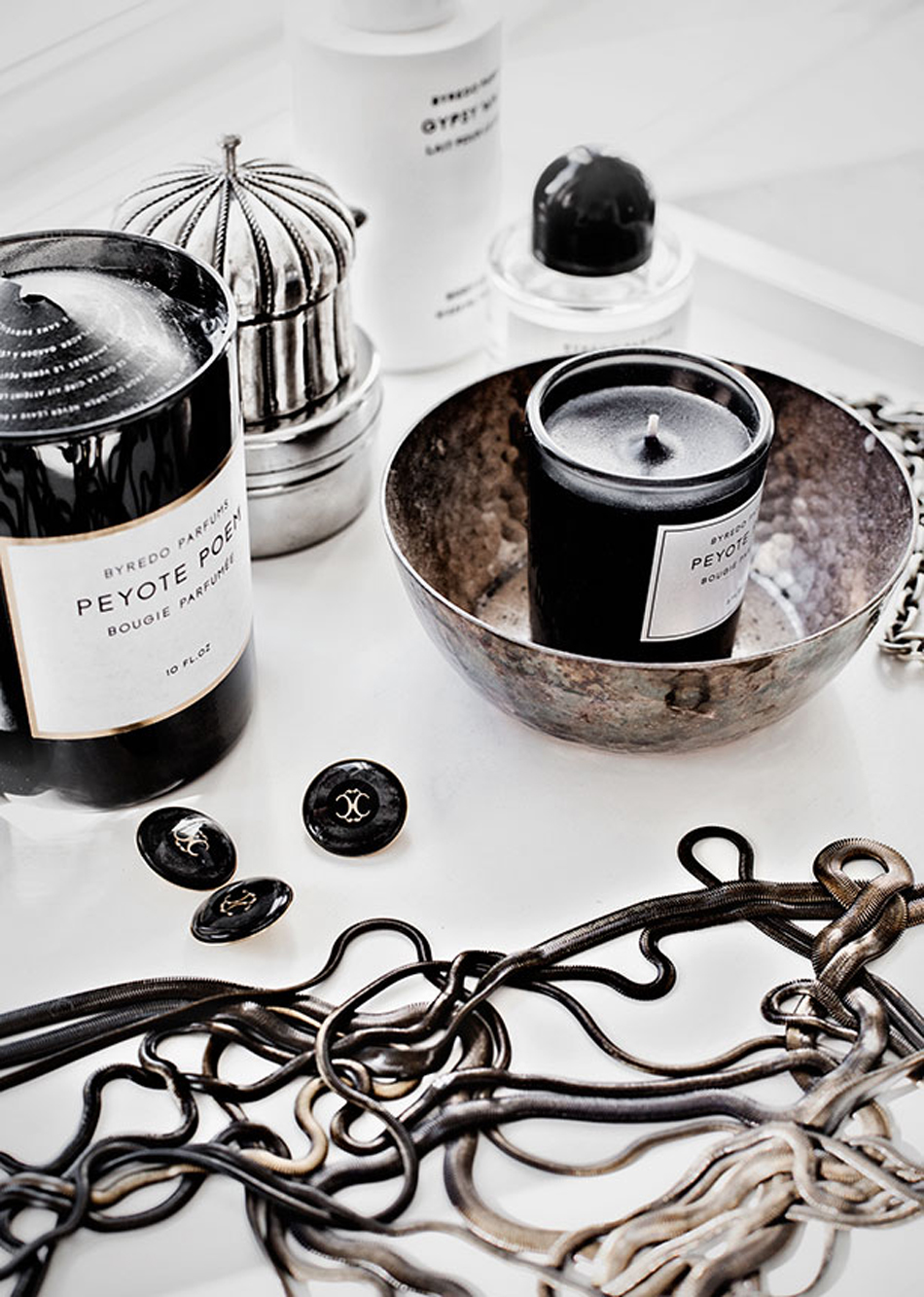 Desk is from Ikea,  Zebra rug is antique and the chair is from Olsson & Jensen. The cabinet Jenny got hold of through acquaintances in Helsingborg.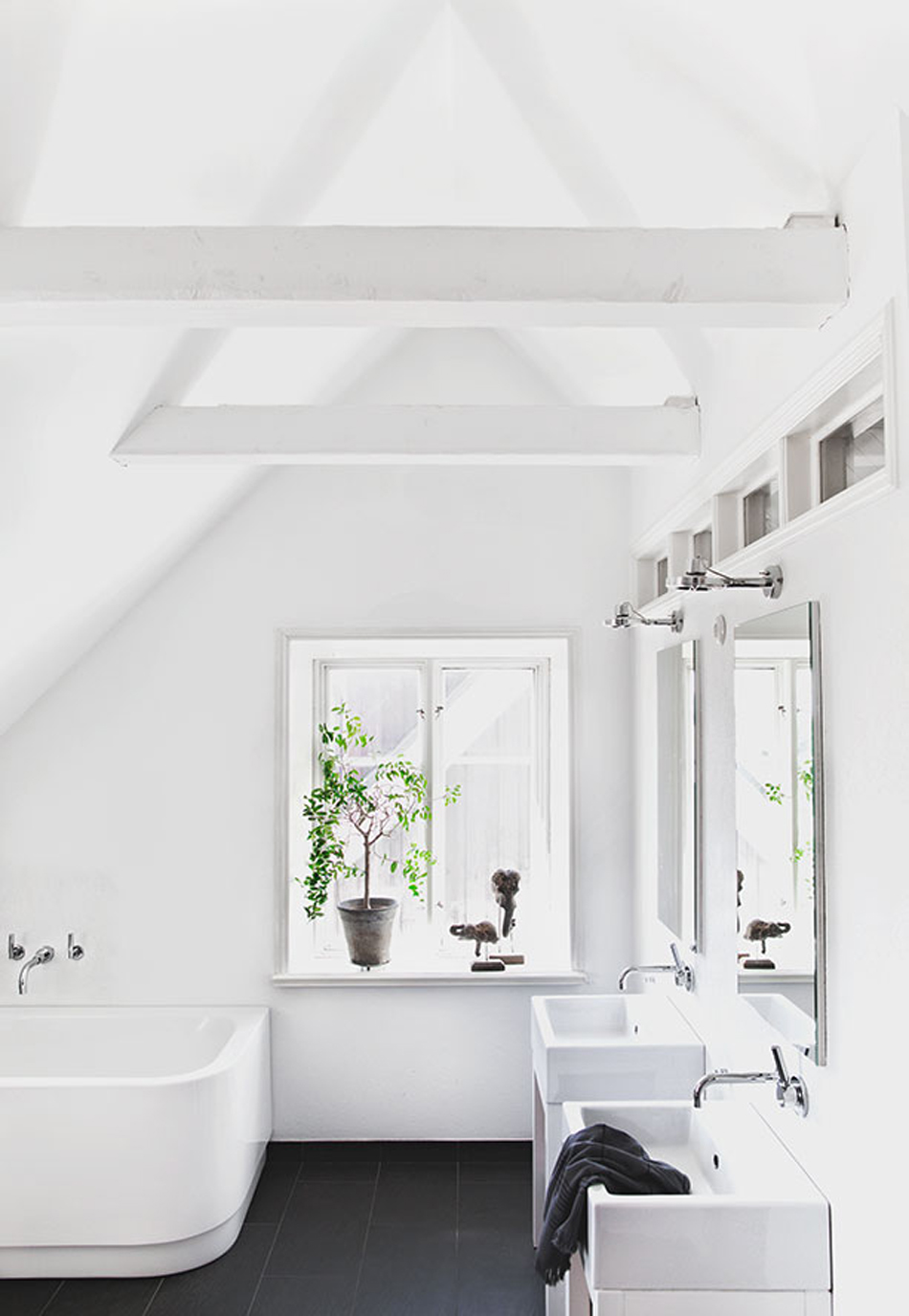 The bathtub and the white basins is from Duravit and the fixture is purchased from Dornbracht.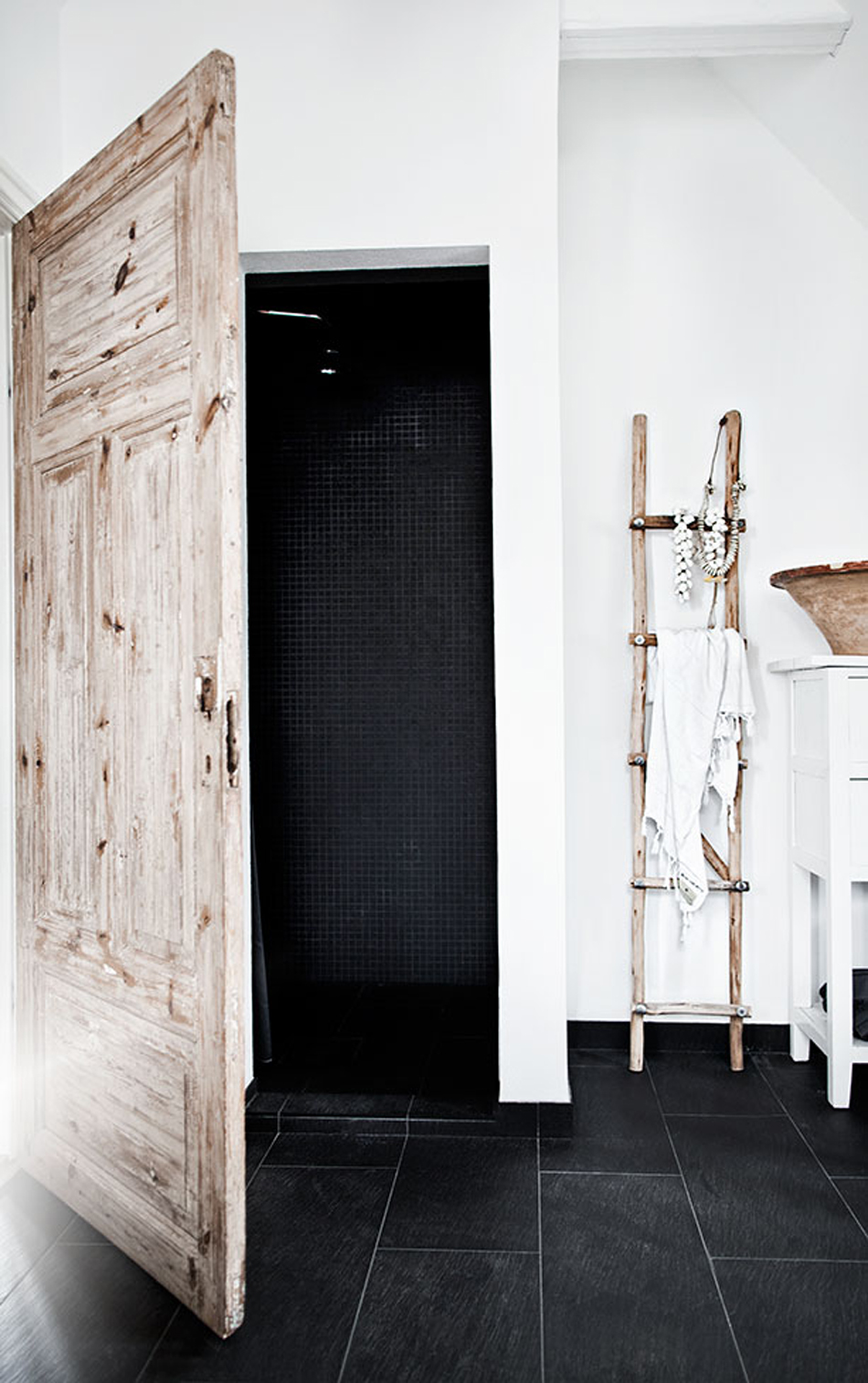 The beautiful original door in the bathroom leads into a dark tiled shower room – all for a slow morning awakening. Granite plates forming the floor of the bathroom.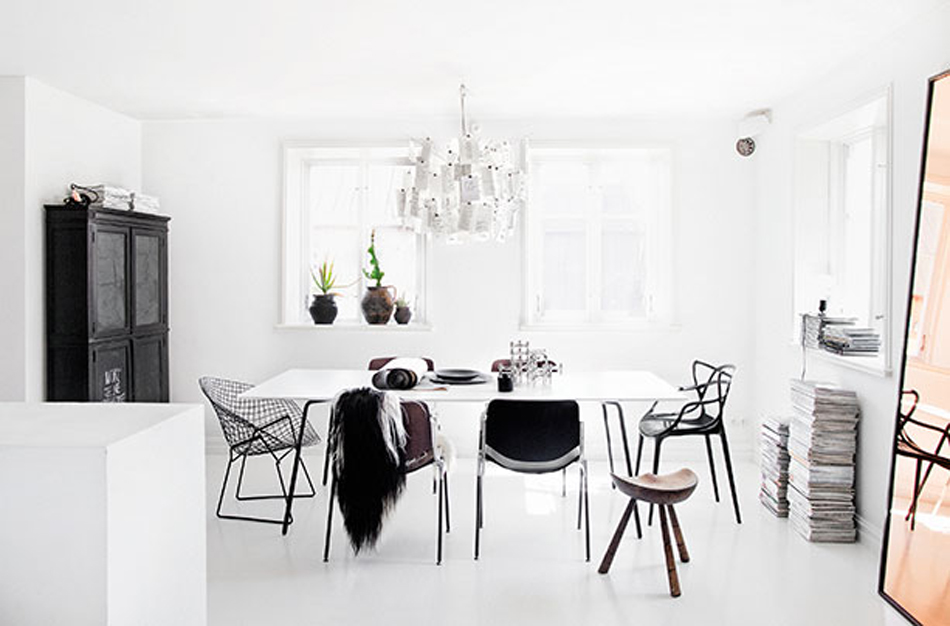 From left Harry Bertoias Diamond chair, some Castelli by Giancarlo Piretti and an all-black Masters from Kartell. Skomakarpallen belonged to Martin's grandfather. The cabinet is antique and has been painted with griffeltavelfärg. The pots in the window is from Africa and France. The ceiling light is Ingo Maurer Zettel'z 6 and the light in the window is from Flos. The gigantic bronze mirror found Jenny at Sacre Coeur and is believed to be designed in the 1950s for a hotel lobby in Italy.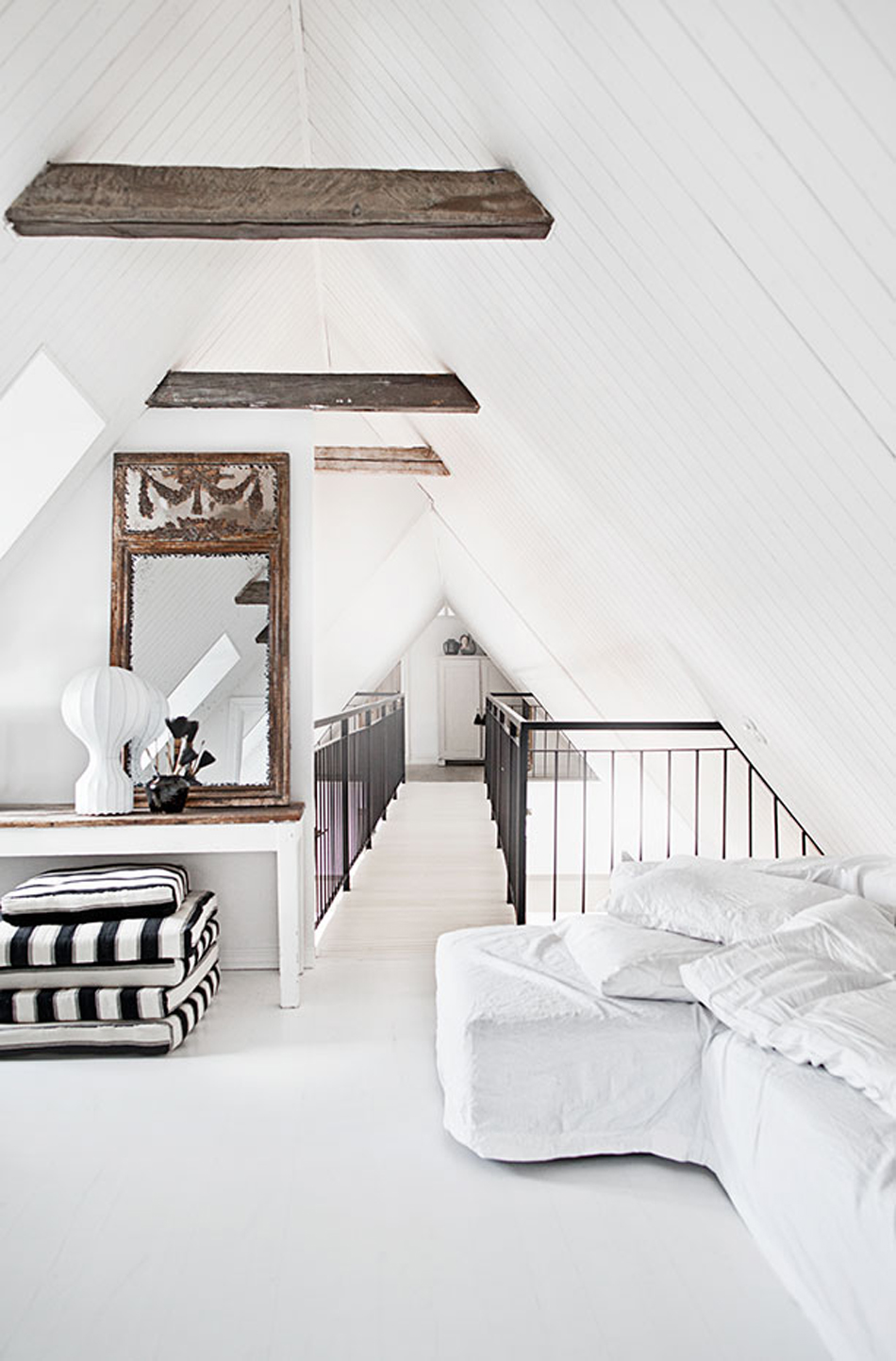 Children's play room is furnished with sofa from Eilersen with new covers and pillows from Day home. The mirror was purchased at Olsson & Jensen and the lamp on the table is Achille Castiglioni from Flos Gatto.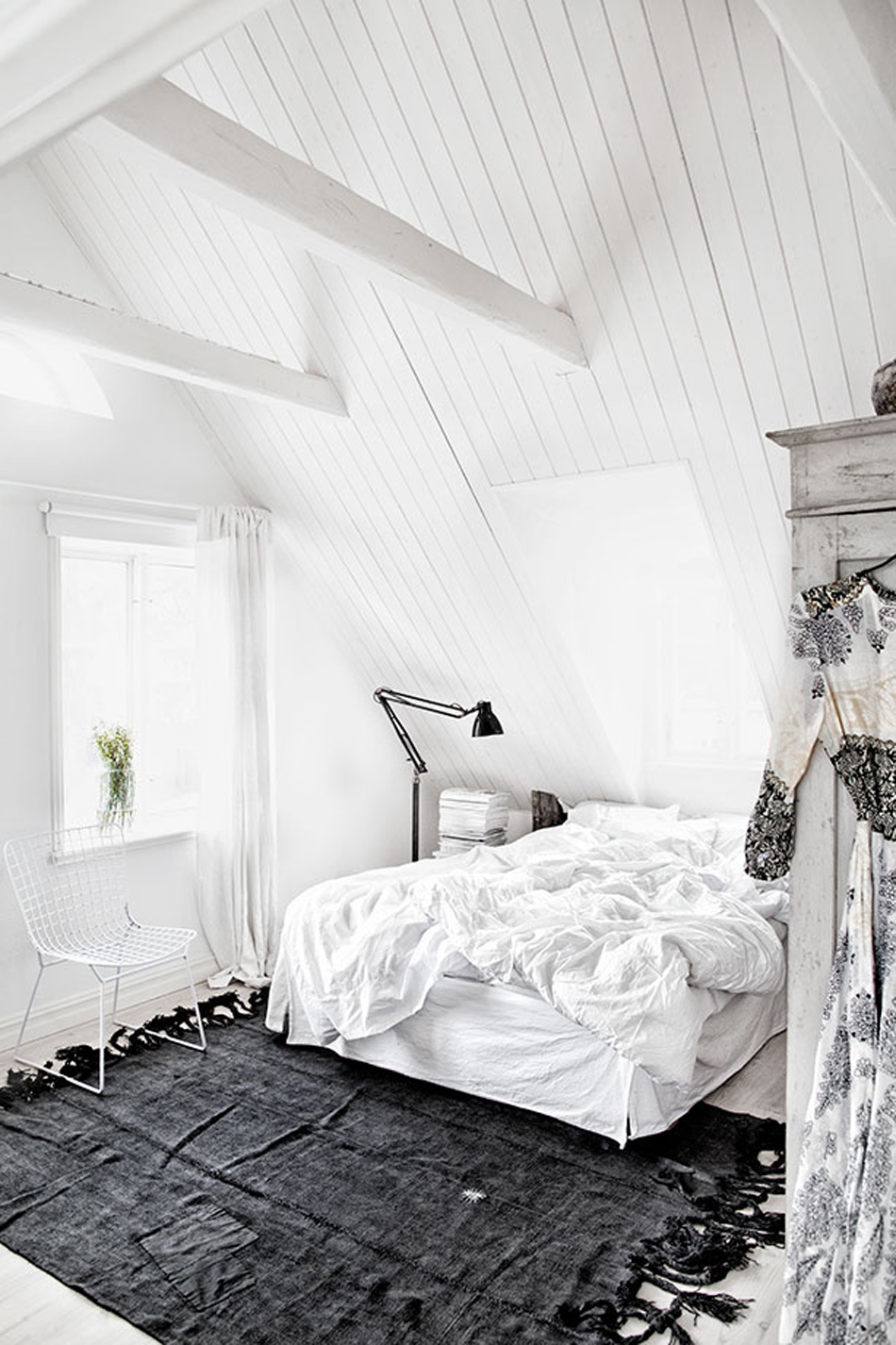 The black carpet from Private 0204 creates contrast in the otherwise bright bedroom. Bedside lamp is a vintage finds and the chair comes from Olsson & Jensen.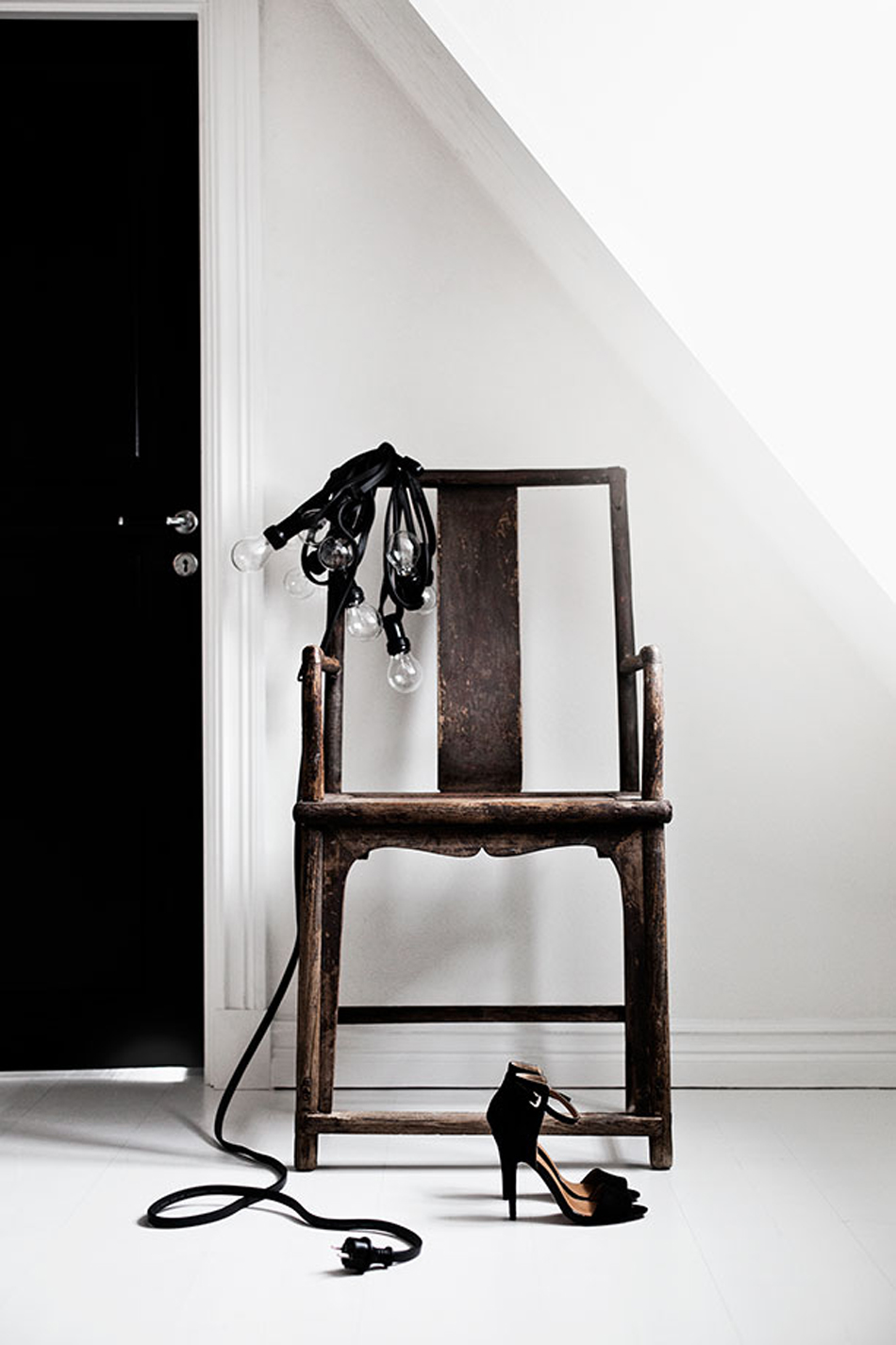 Source: Residence Magazine