If you would like to re-create this Glam look for your time over Christmas, here is a little tutorial that my gal Misha put together. I had also try a little retouching skill in photoshop for the absolute smooth skin. Below is step-by-step what she had used when we created this look.
Highlight&Contour
This step is key to any special occasion look and it also turns out so good on photos, so if you want nice images to show to your friends and followers on social media, make sure you give it a try.
After I have applied my Dior Star foundation in 020 as a base, Misha started contouring my face by using a foundation which was two or three tones darker than my skin. She applied it with a small brush and then used a bigger one to blend it all out and make it appear more natural.
The next step was to take my Youngblood concealer in medium and apply it under my eyes, on the bridge of my nose, on my forehead, and basically all the areas that we wanted to be highlighted. After this was well blended, we applied some translucent powder to help the make-up set and make the skin look matte (and prevent my face from being shiny on the photos).
Eyes
For the eyes we used a palette of natural shades, such as nude, pearl, brown, mocha and beige. First, Misha applied the lightest shade all over the eye lid. After that we used a dark brown on the outer corner and a lighter shade of brown in the middle part of the lid. For the middle part you can use a gold eye shadow if you want to achieve a more Christmassy look. For the eyeliner, we used the new Lush-Hugging Gel by Benefit and then a coat of my favourite YSL Babydoll mascara.
Lips&Nails
Now to finish off this look and give it that festive feel, the perfect shade of red lipstick is essential, and this Black Cherry by YSL is an absolute must to own this season. I also wore that in a previous look that you can see here. For my nails I chose the October Fest shade in gels by OPI which is perfect for a glam look like this one.
This look is slightly different than what I would normally wear but it's always good to experiment and get out of your comfort zone to see what suits you best. I would love to have my hair and make-up like this every day but then it wouldn't be as special as when it's worn only for certain occasions.
I would love to hear what you think about this look in the comments below, or if you have any questions about the products or the techniques we've used, feel free to get in touch.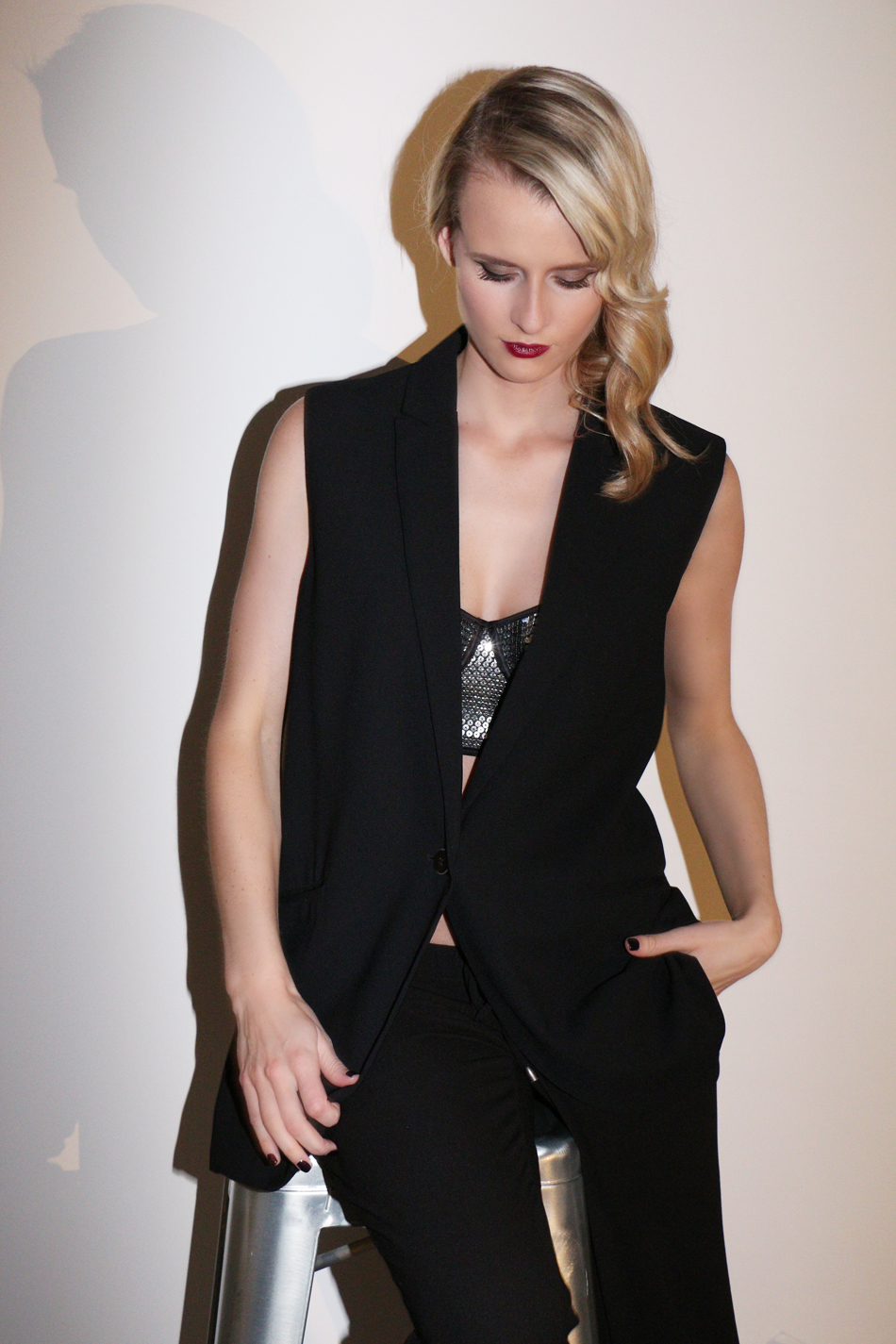 With Love,  Radana and Misha
(The Team Fringe and Doll)