Another update from my Instagram account. If you are not following me yet on Instagram, you can find me under my full name here: instagram.com/radanahruba. Read more below the pics. With Love, Radana. xx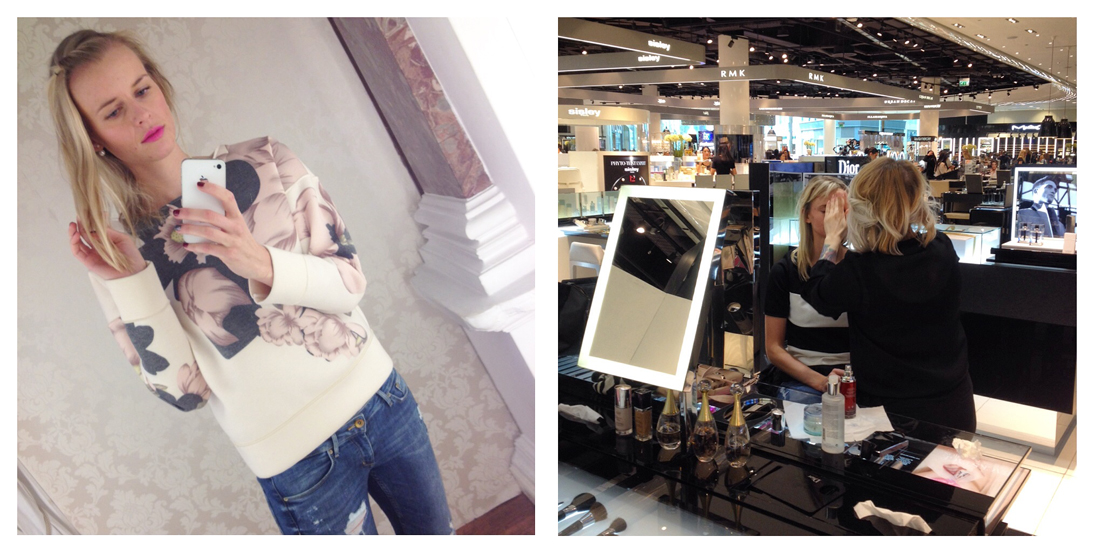 ONE. Wearing my favourite By Malene Birger sweatshirt from transitional collection in between Summer and Autumn.
TWO.  Trying on new foundation called STAR by Dior. Post about my result coming soon.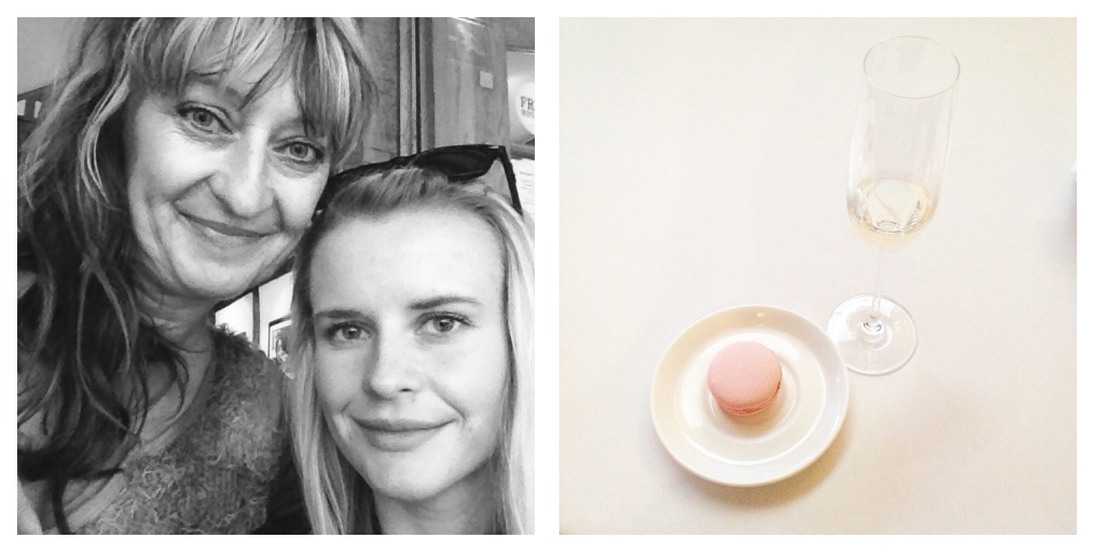 ONE. Me and my mum last week, she came to visit me.
TWO. I took her for Afternoon Tea to one place near by where I live. That' s what was left, macaroon w/ champagne!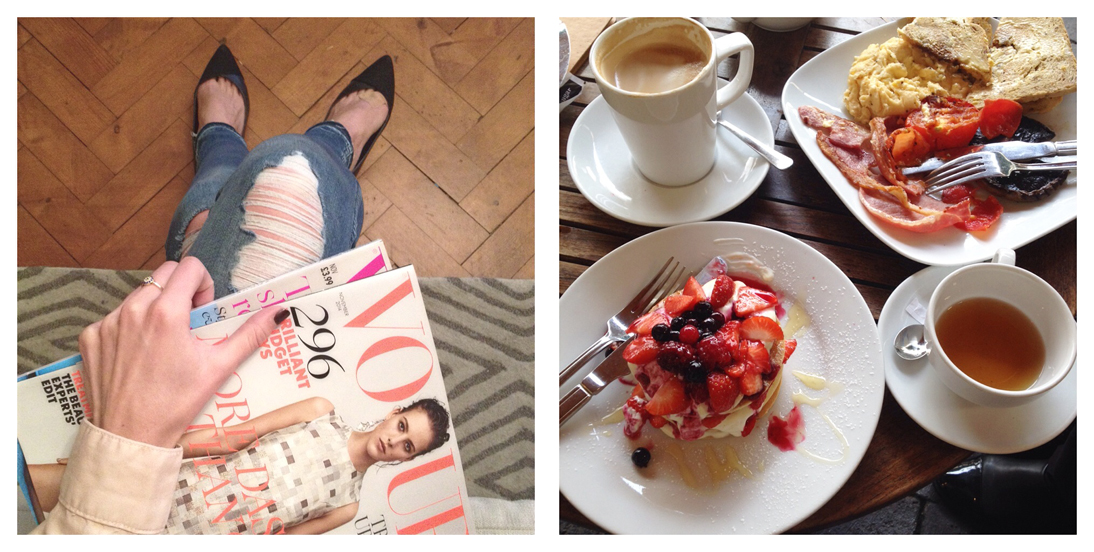 ONE. Sometimes I have to do a little research in term of reading fashion mags.
TWO. Nothing better than lovely brunch on the garden at my favourite coffee spot.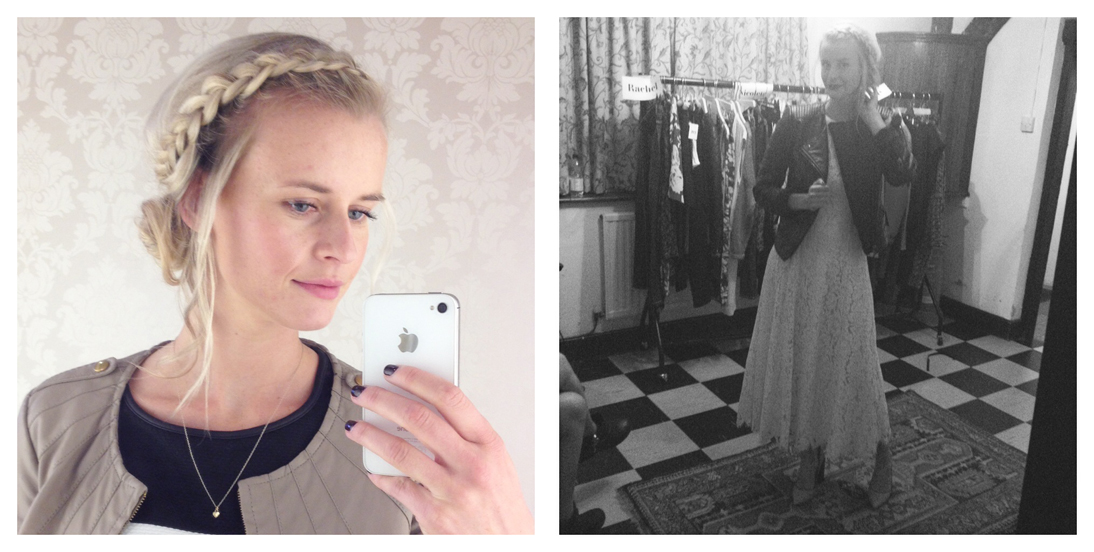 ONE. After my hair was done for one of the event of the year I attended, Garden Fashion Show in honour of Stripes being 10 year in a business. TWO. And that' s what I wore (I was working btw. running the backstage as usual, but there was a time for a cocktail too).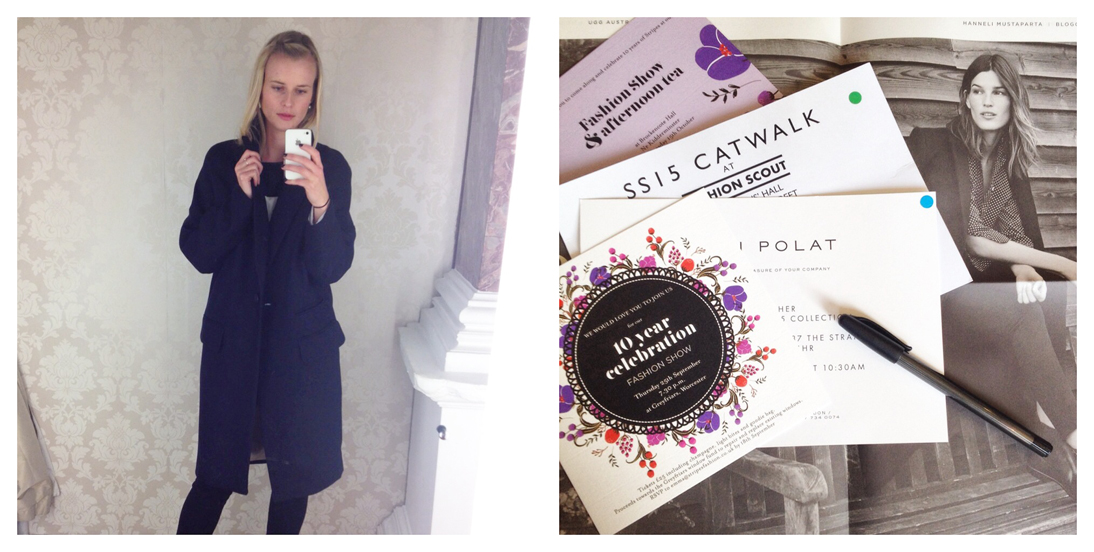 ONE. Thinking of getting this tailored coat, but can't decide about the style (Either By Malene Birger or Whistles).
TWO. Invitation to Fashion Week were arriving back in September.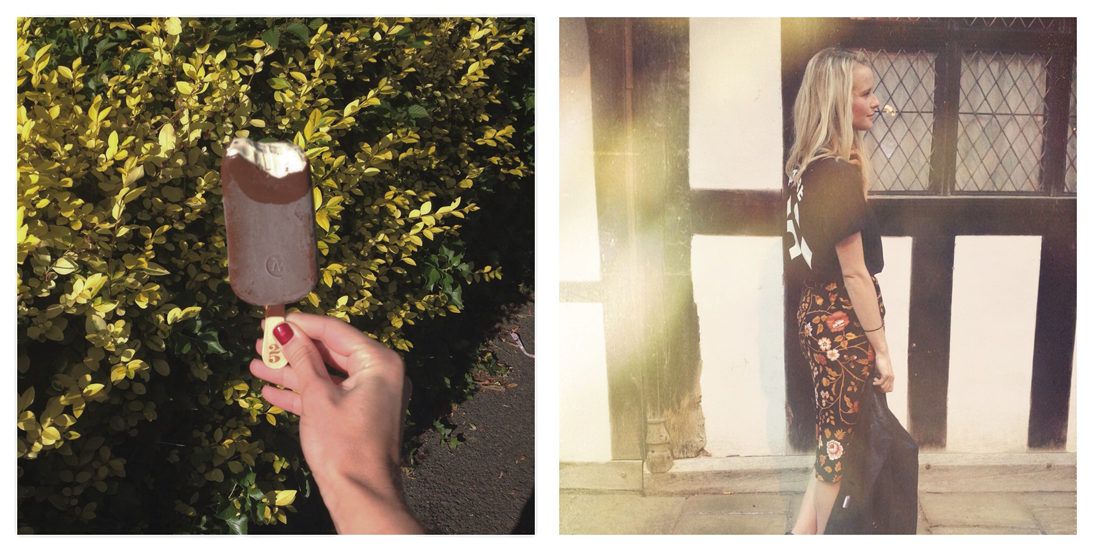 ONE. One of the hottest days we had couple weeks ago, I had to get myself a Magnum #mugnum25
TWO. A little taster to my newest post, online this week.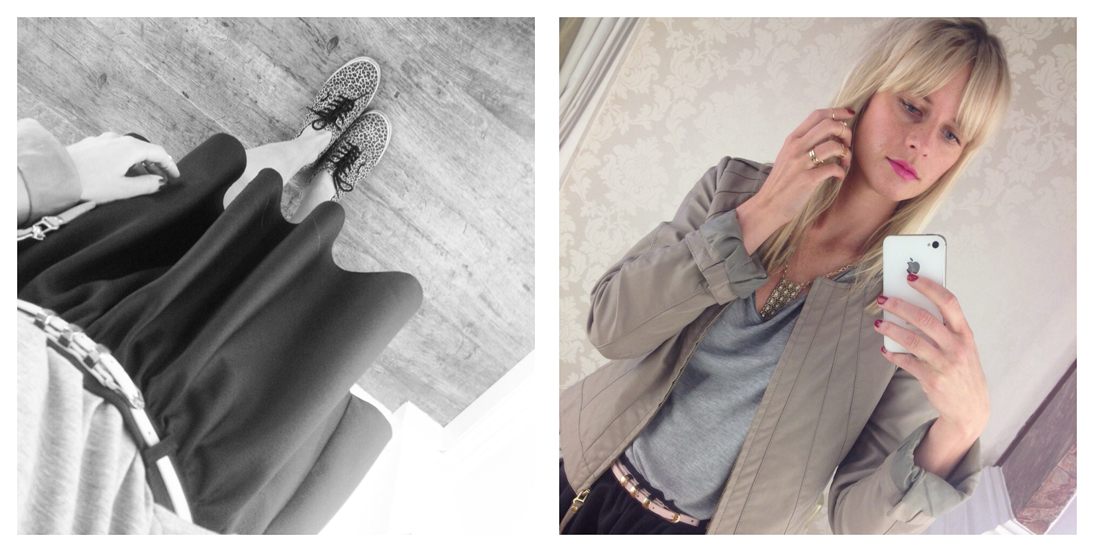 ONE and TWO. Both showing my #ootd (outfit of today), finally wore skirt after long time.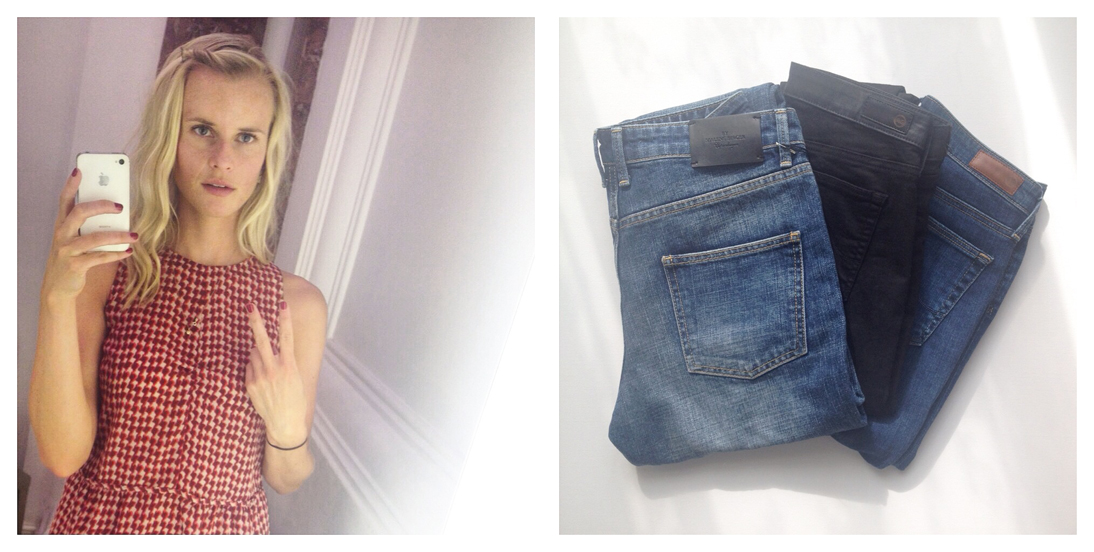 ONE. I had a moment here, when my curls where lasting and my nails were matching my top colour!
TWO. Shooting 'Denim Guide', which you are able to see now on the blog – part 1, part 2, part 3, part 4 and more to come!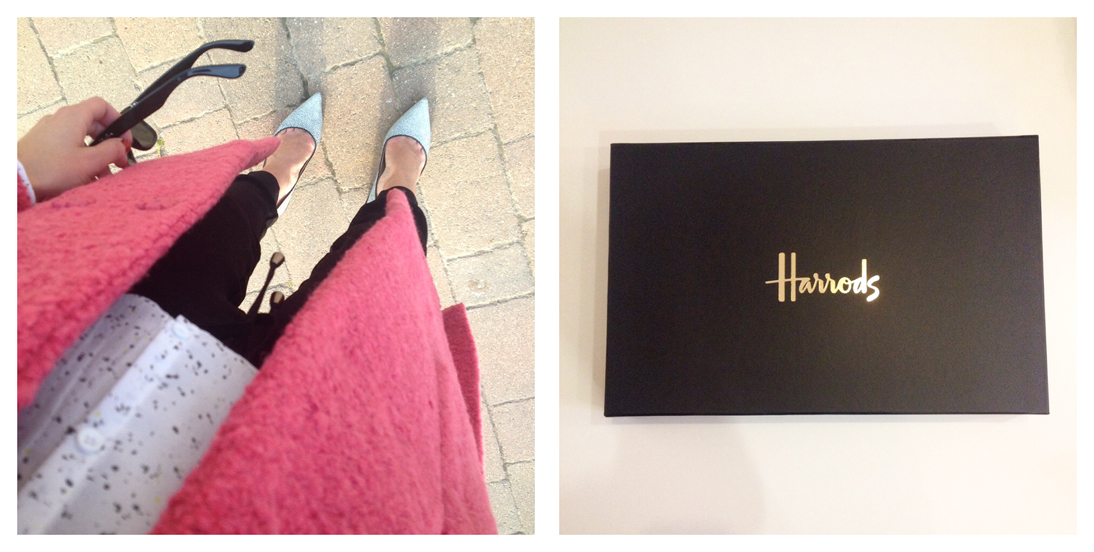 ONE. #fromwhereIstand, my favourite instagram poses
TWO. A little delivery from Harrods, oh how I love black boxes!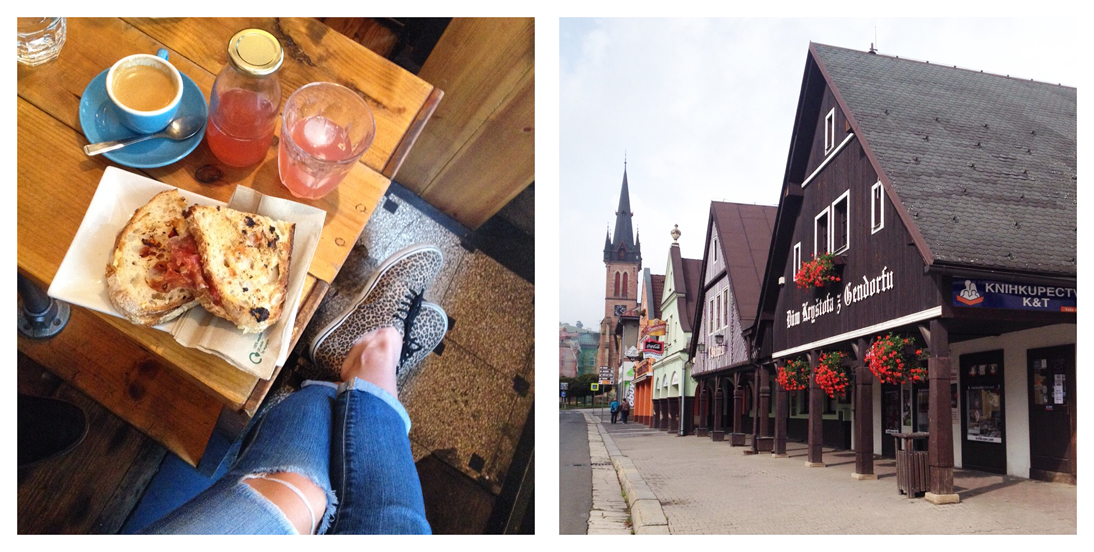 ONE. I decided I am going to visit my grandma for her 80. birthday party, so had a lunch in Bristol before my flight with my friend.
TWO. This is from the town my family originally come from, oh how I miss the time #krkonose 
ONE. This is the Fringe and Doll duo, without thi gal Misha I would not be able to do much.
TWO. Shoe haven at Russell and Bromley & Stripes Styling Workshop
Photo credit: myself & Misha via iPhone