If I am working outside my usual space, which means photographing latest collection, being at a shoot styling all looks or working who ever knows what I am doing (laugh), I found myself wearing the same ´uniform´ all over again. You never know what you will do that day, laying down on the floor, jumping accross a canal or simply stretching your legs (in the way you can´t imagine) to get the best picture possible. Through the years my must-wear look always constist with a comfortable sneakers, higher rise pair of jeans and top, t-shirt or cotton shirt. I usually chose a pair of jeans that I am not afraid to ruin so high street retailers here I come!
It is really important to be ready for every situation, here in UK the weather (yup complaining about the weather again) can rapidly change from morning to afternoon. You can get heavy rain for just half an hour and after that it can be sunny again. It is just about knowing your place of  shooting, being informed about your local weather forecast or if indoor about your options and feel comfortable in what you are wearing. Like that I can gurantee you will get the best picture for your clients. I´ve also mentioned in my previous look here, that I wear my leopard print in any season, here it is again, I love my leopard Vans sneakers!!!
Enjoy my casual work day look, which we shooted in Autumn when working on ´AW14 campaign shoot for a small brand´. Whilst model was changing to a different look, I turned into a blogger to shoot these few pictures, lol.
Happy Saturday to all of you,
With love, Radana.xx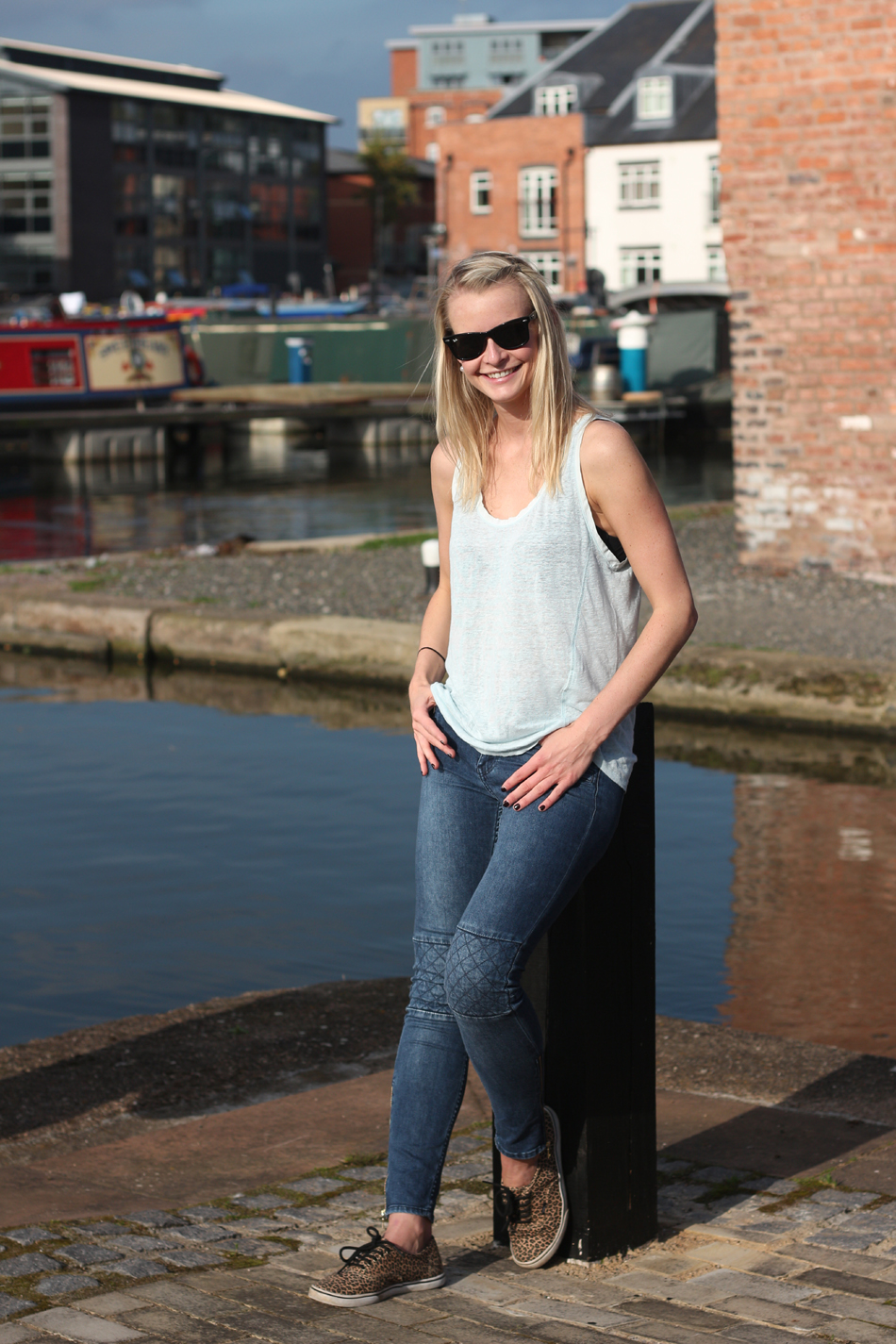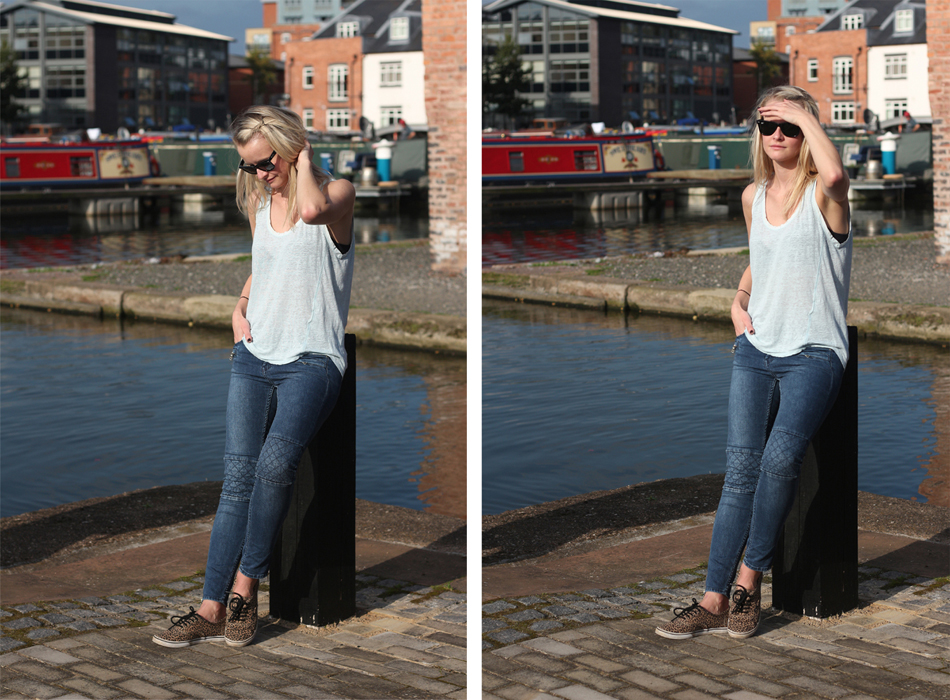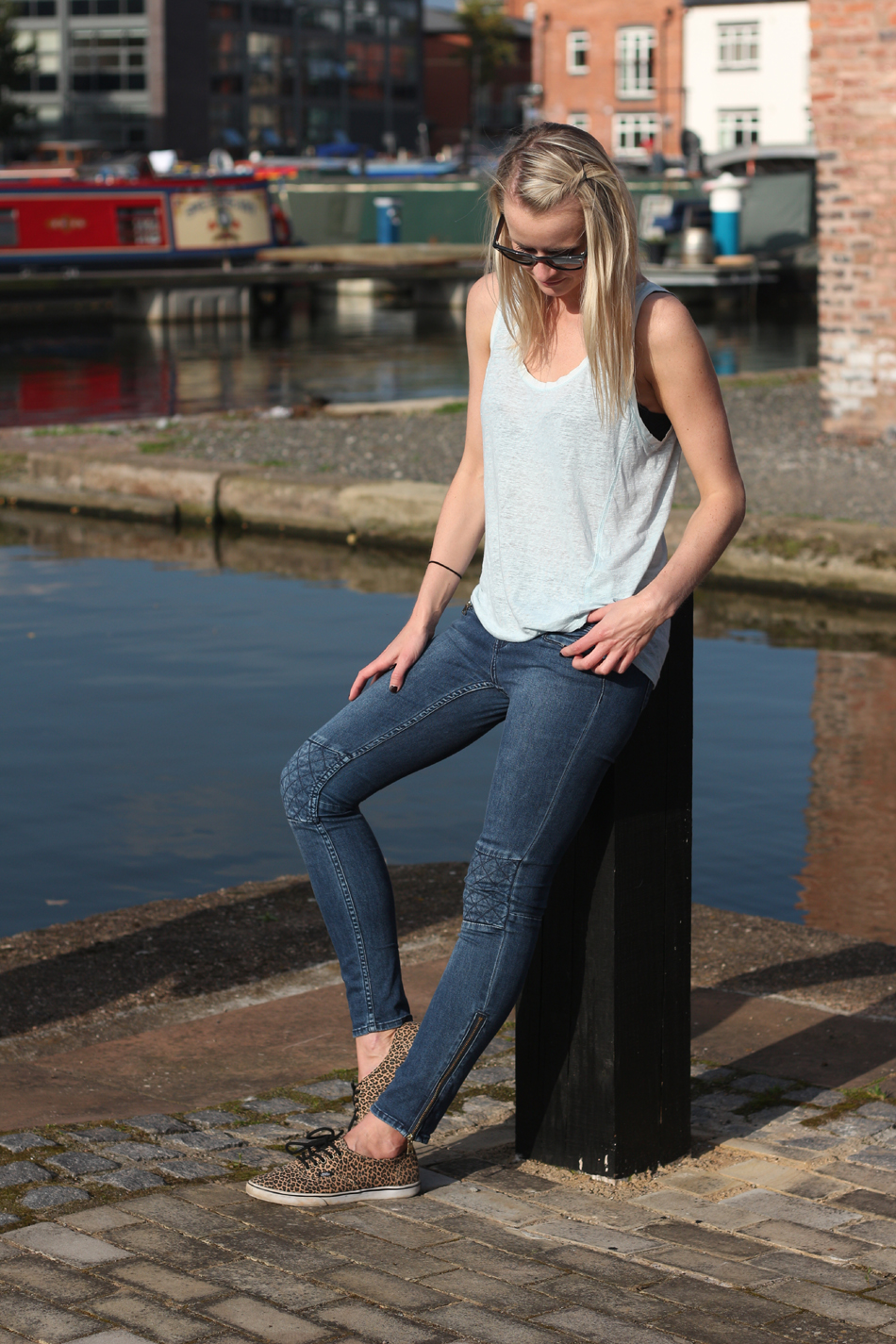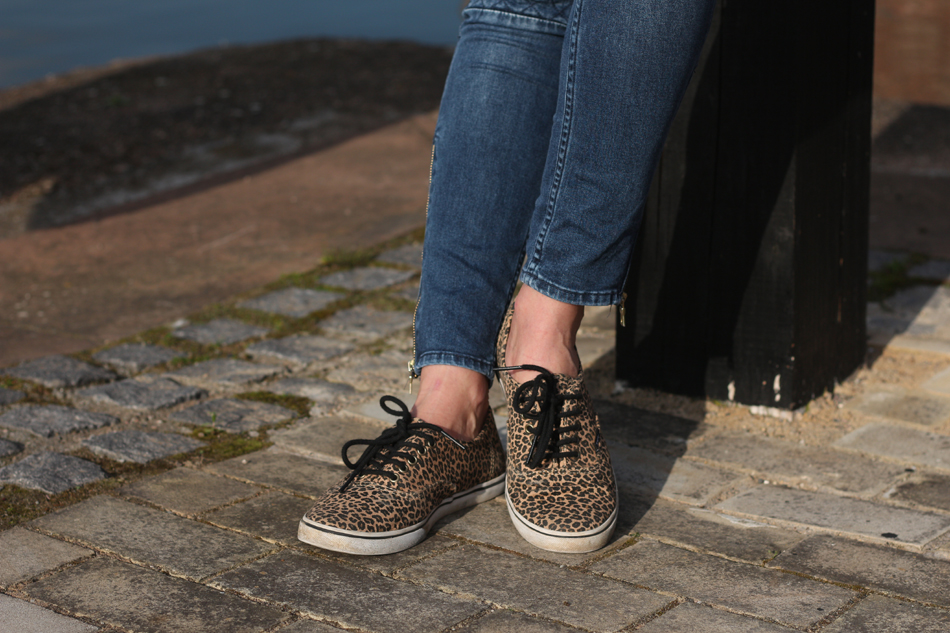 Photography by Mihaela Nedeva

In this look I am wearing:
HM jeans (previous seasons, similar here: …)
Vans sneakers 
By Malene Birger Vest top (SS14 available in sale here)