Here is my this season' s denim guide to get you through the most common nightmare when it comes to choosing your perfect jeans. I' ll be selecting the ones I think are worth it considering your penny from the high end brand to a high street retailers. And if  you need a closer help, get in touch.
In this look, I am wearing a white pair of jeans by a French brand American Vintage. It is a high rise fit with skinny legs, I have to say the comfort of the fabric is great. It has elastane so I would recommend to go about a size down in your normal size, even if it means it will be uncomfortable in the fitting room – that' s actually the trick.
I love the pair because of its length, I am quite tall person, but my jeans always turn so long and this one for the Summer is just ideal. White pair is very easy to wear too, it goes with anything in my wardrobe so it will definitely be my everyday choice. I styled it with a breton top from English brand YMC, that I really like too.
Happy Easter Friday, hope you have a lovely few days off.
With Love,
Radana. xx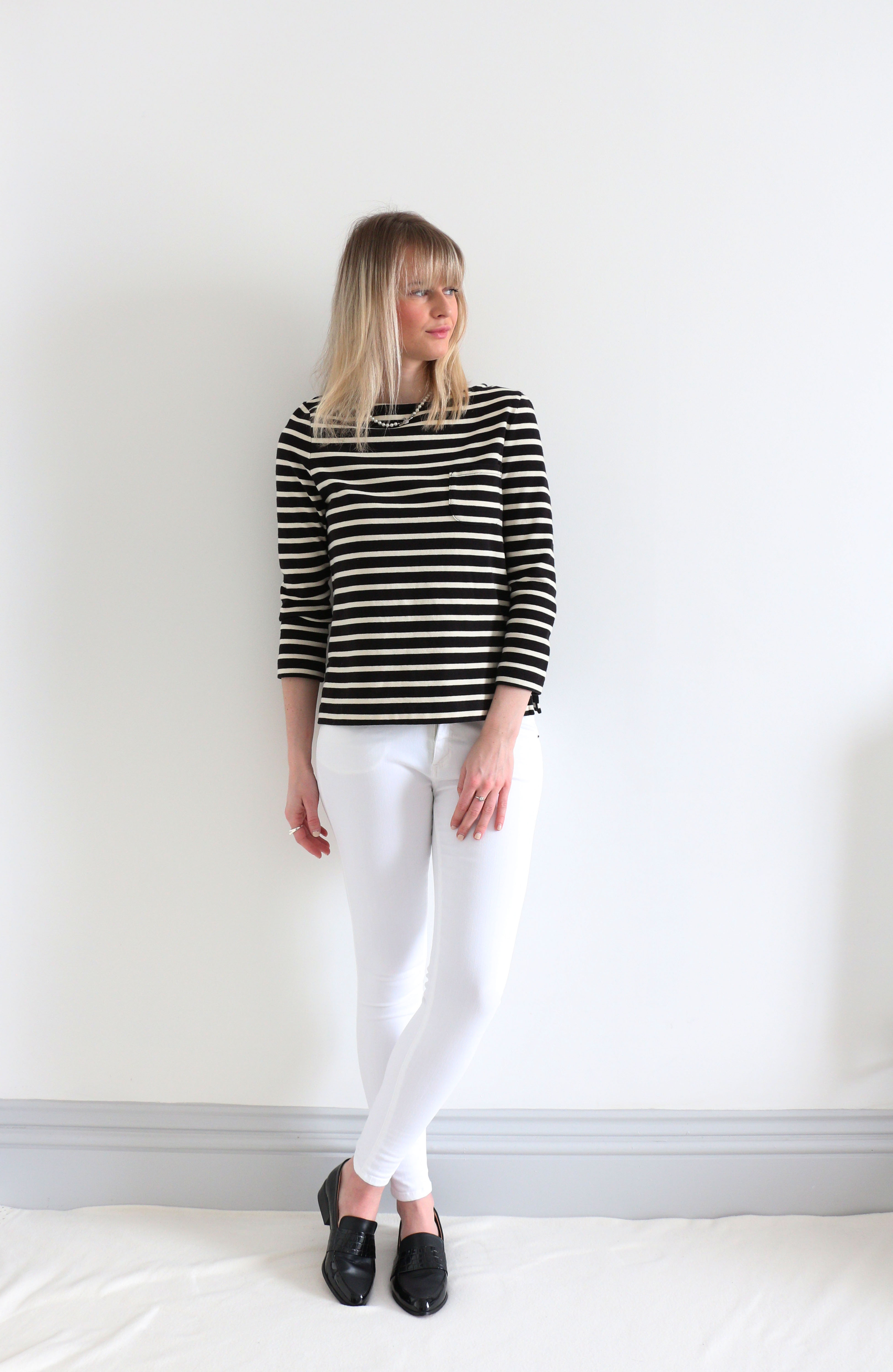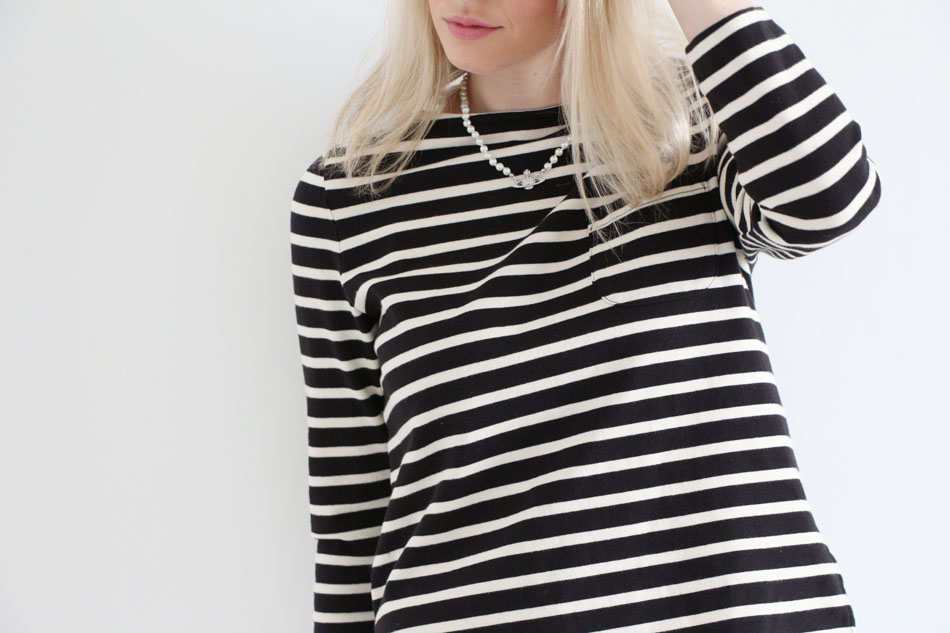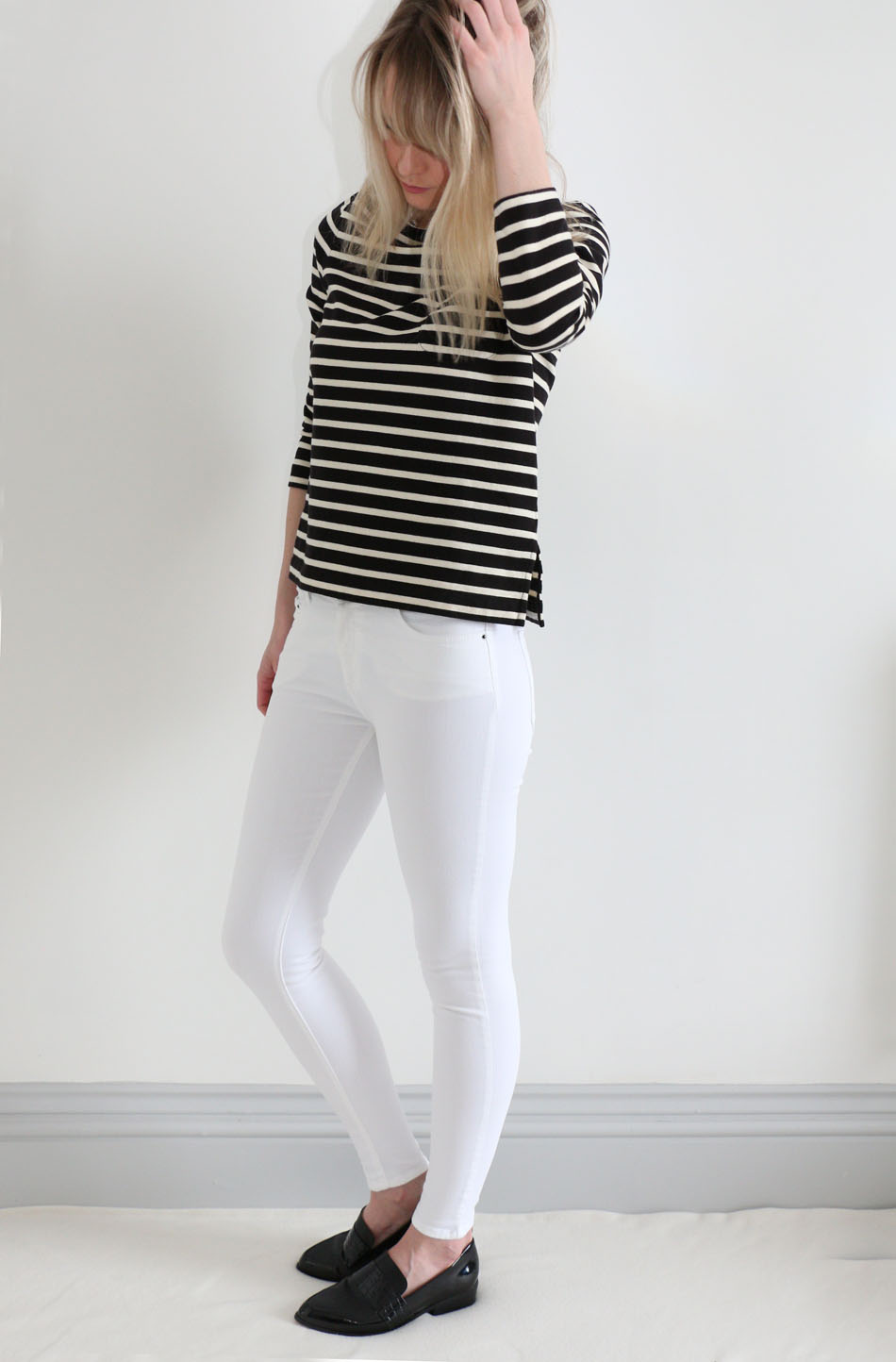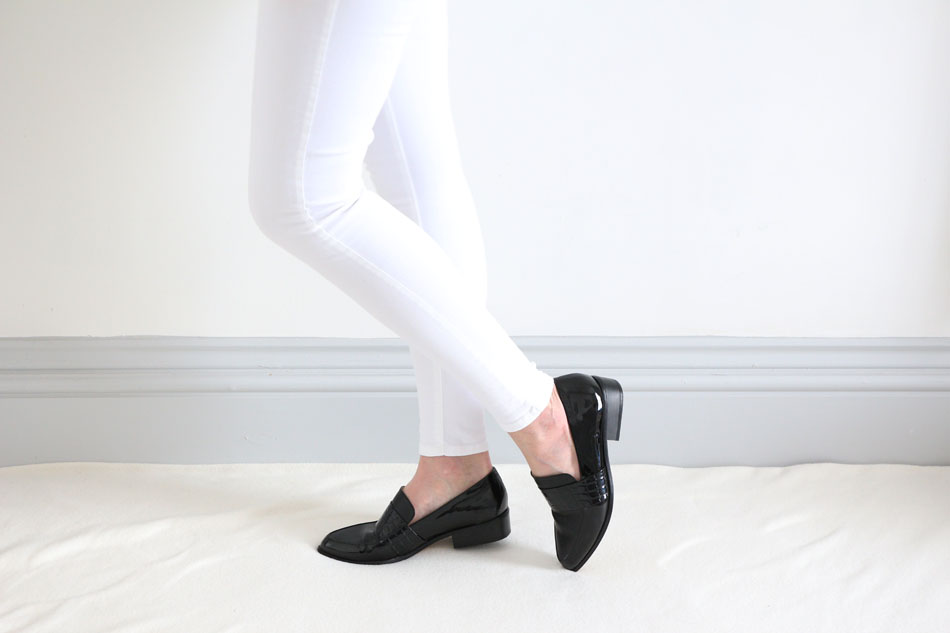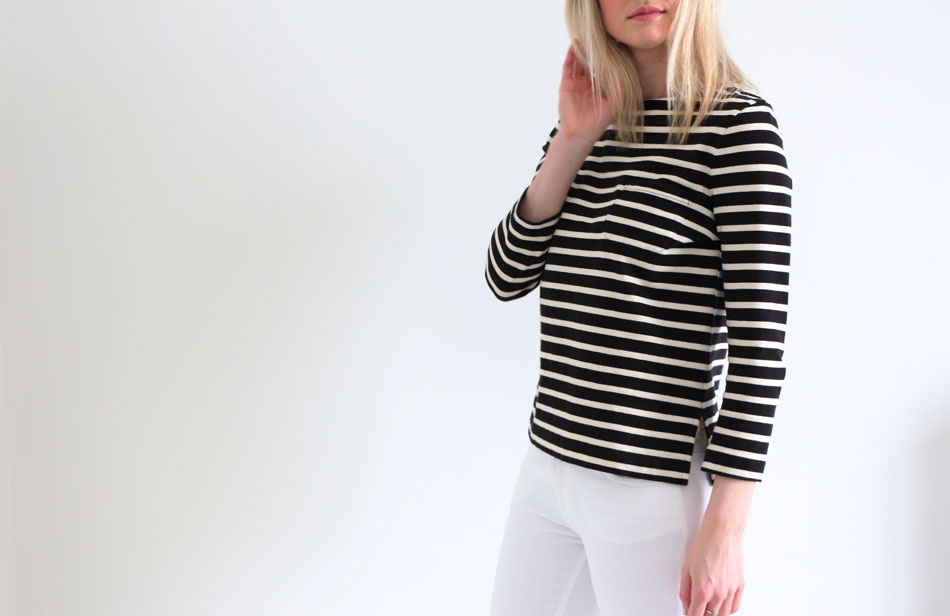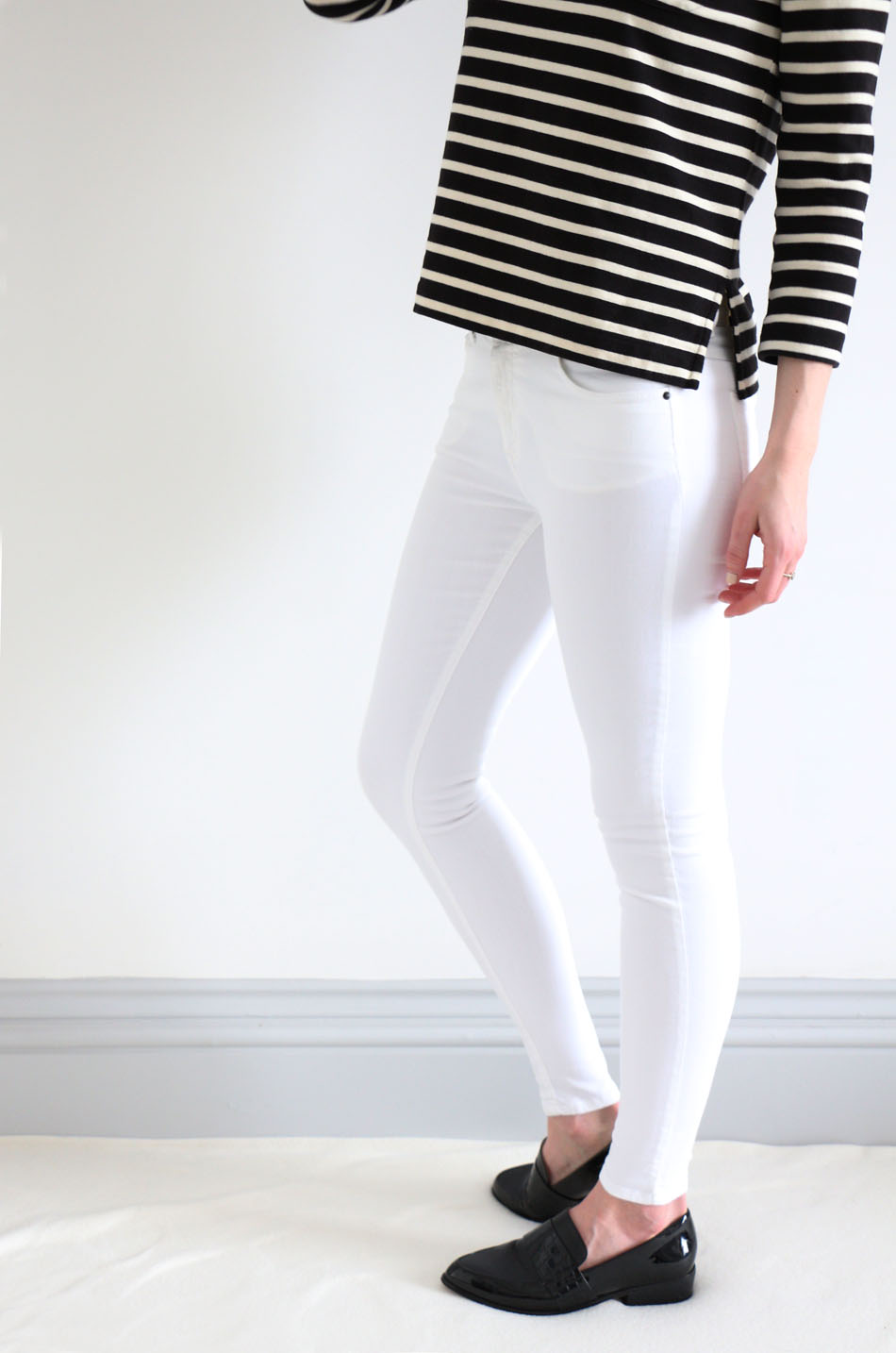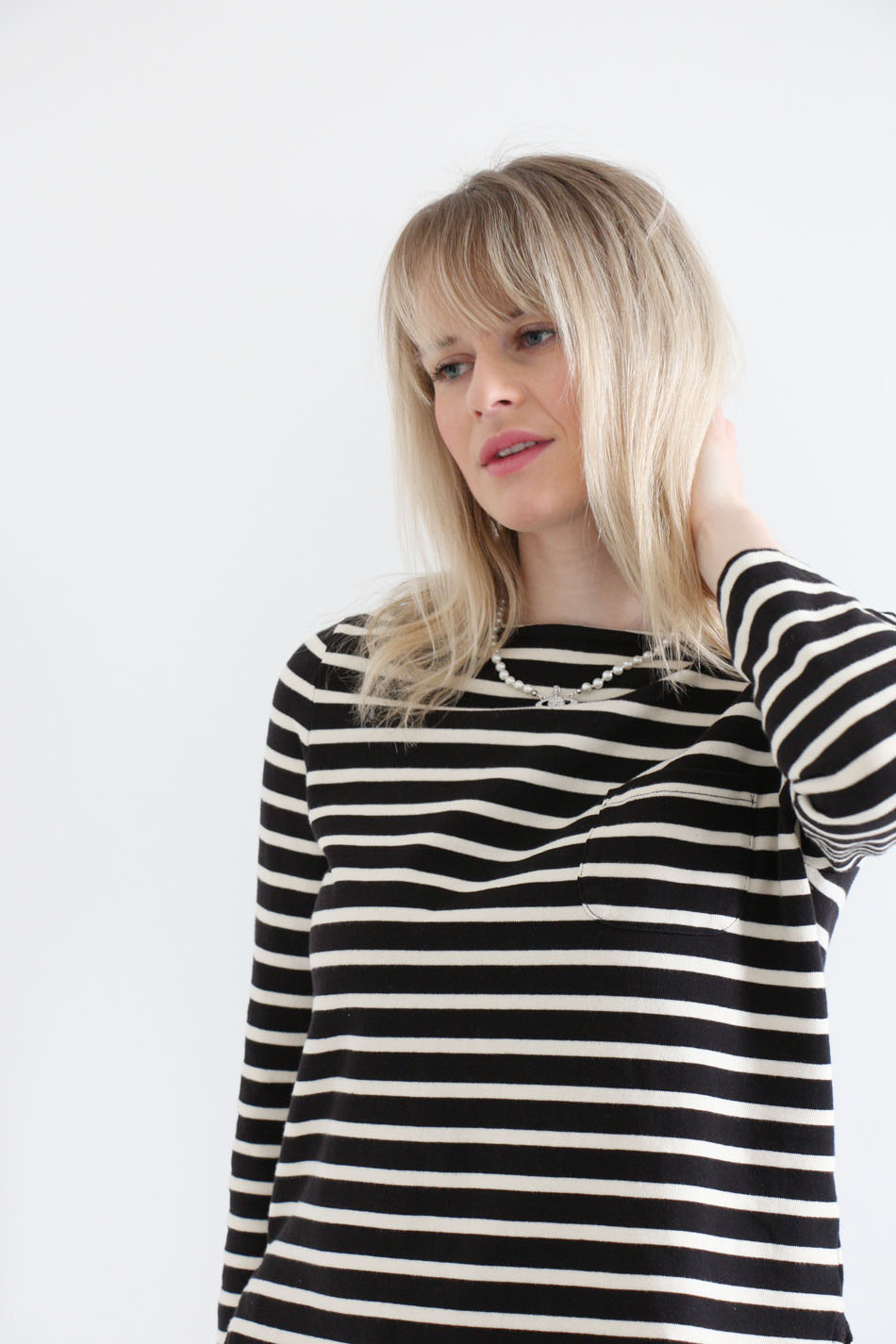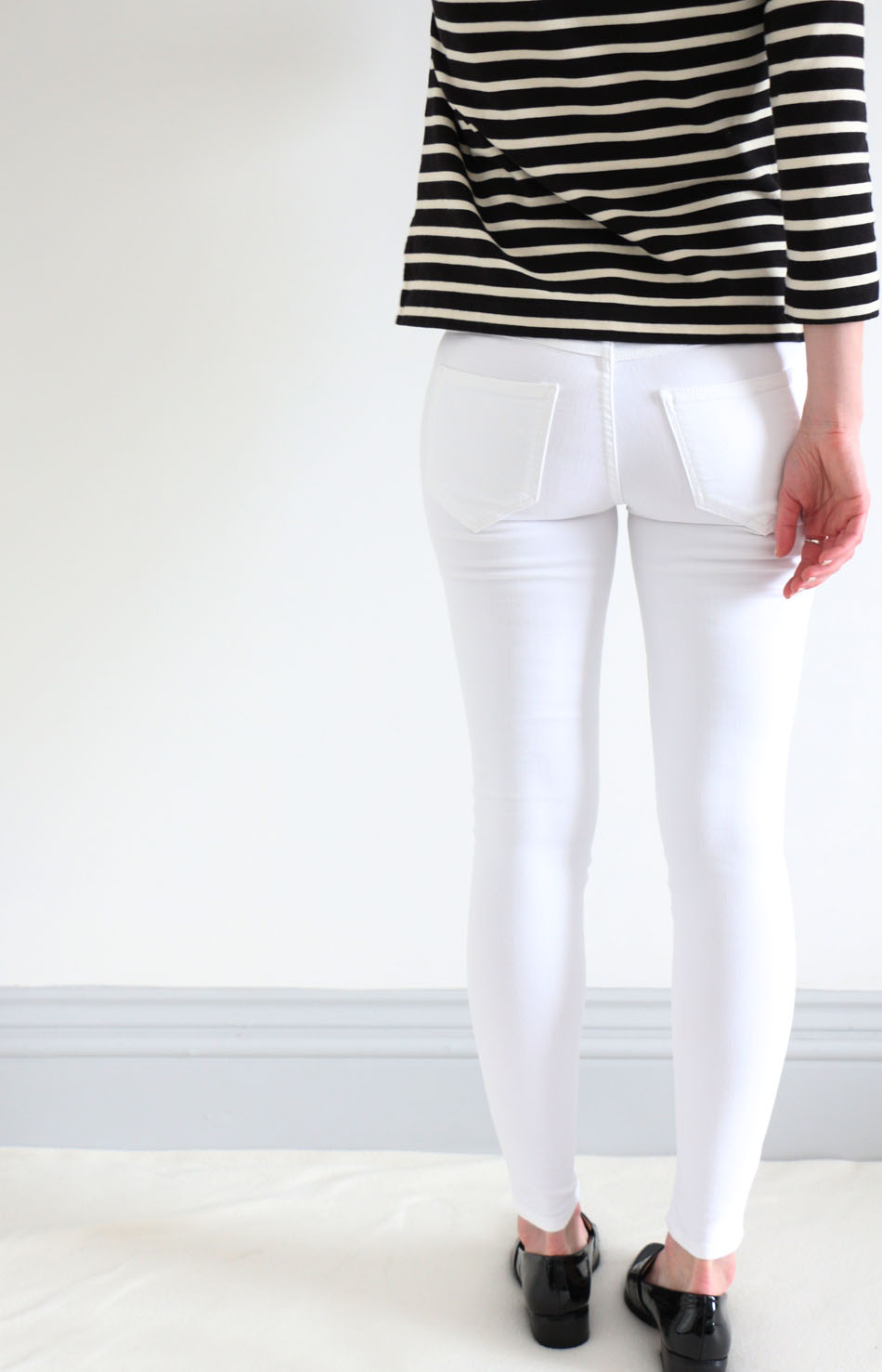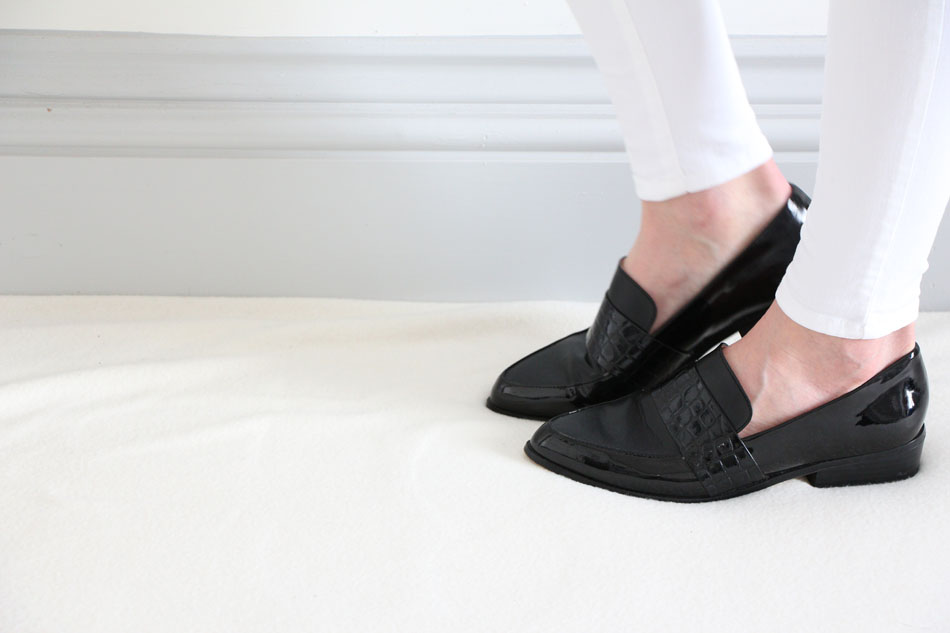 I am wearing:
American Vintage white jeans
YMC breton top
Vivienne Westwood pearl necklace
| In collaboration with Stripes Fashion |