Hello darlings,
It is nearly four weeks since I visited London for LFW, the time just flies by as you know yourself.
Whilst I was there, I met up with my lovely friend Misha, who happened to have her birthday on the same day! I took her for a surprise birthday treat to a restaurant I've wanted to visit for a long time. It is situated in Shoreditch on the 4oth floor of Heron Tower with a great view overlooking London; the Duck and Waffle. I strongly recommend a visit, if you haven't been yet!
Every season I try and make a trip to London Fashion Week to stay in touch with the industry in general, as well as discovering new brands. I didn't find anything that interesting this season, as it seemed to be a little bit lost in my opinion. I used to love going to Somerset House for LFW, it had a real buzz to it! Simply jut waiting for the next show in the outside area, you could spot so many interesting people with so many cool looks, just one of the perks back then. The inside showroom used to be more spread out in Somerset House which gave it a lovely flow and helped in discovering different brands.
This year it moved back to The Strand, however in a different location. Albeit close enough for me and Misha to make a visit and enjoy the lovely sunshine in one of our favourite spots at Somerset House. Find out what I was wearing below…
With Love,
Radana.xx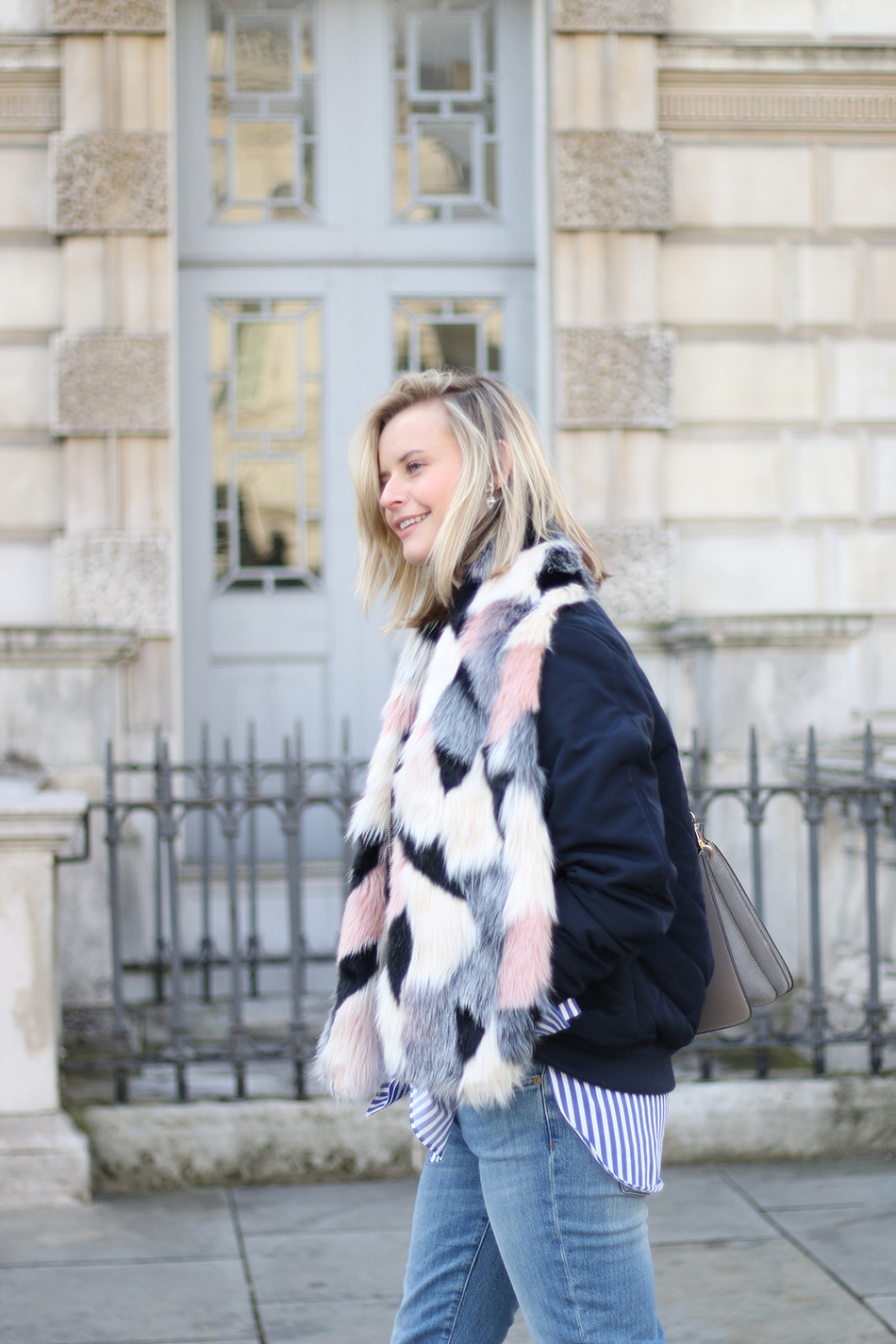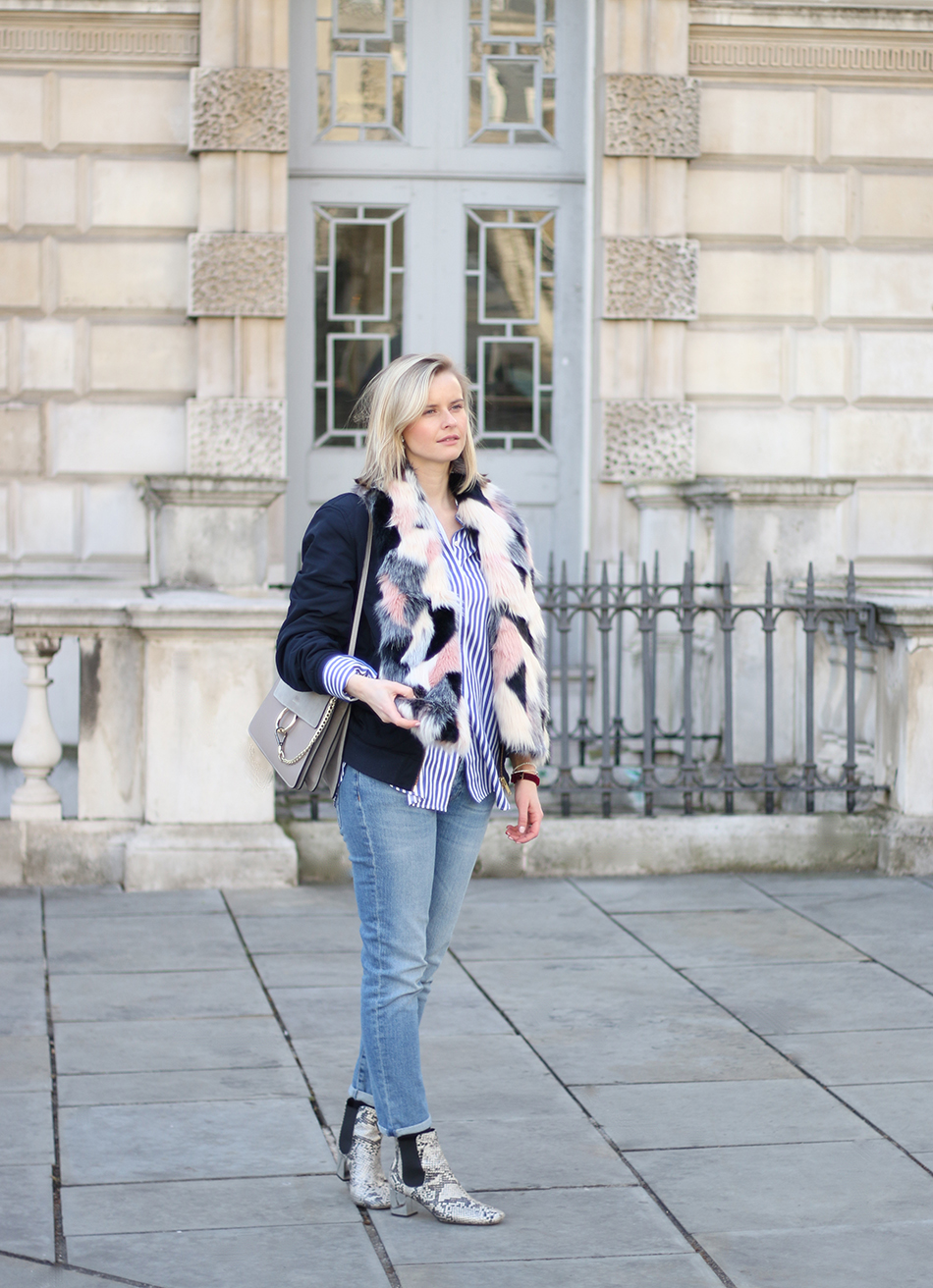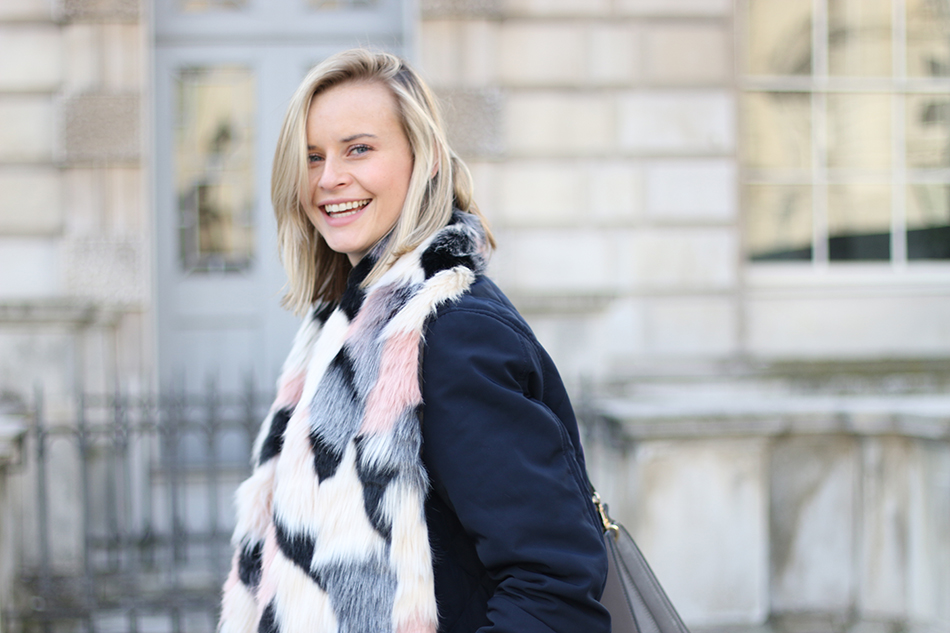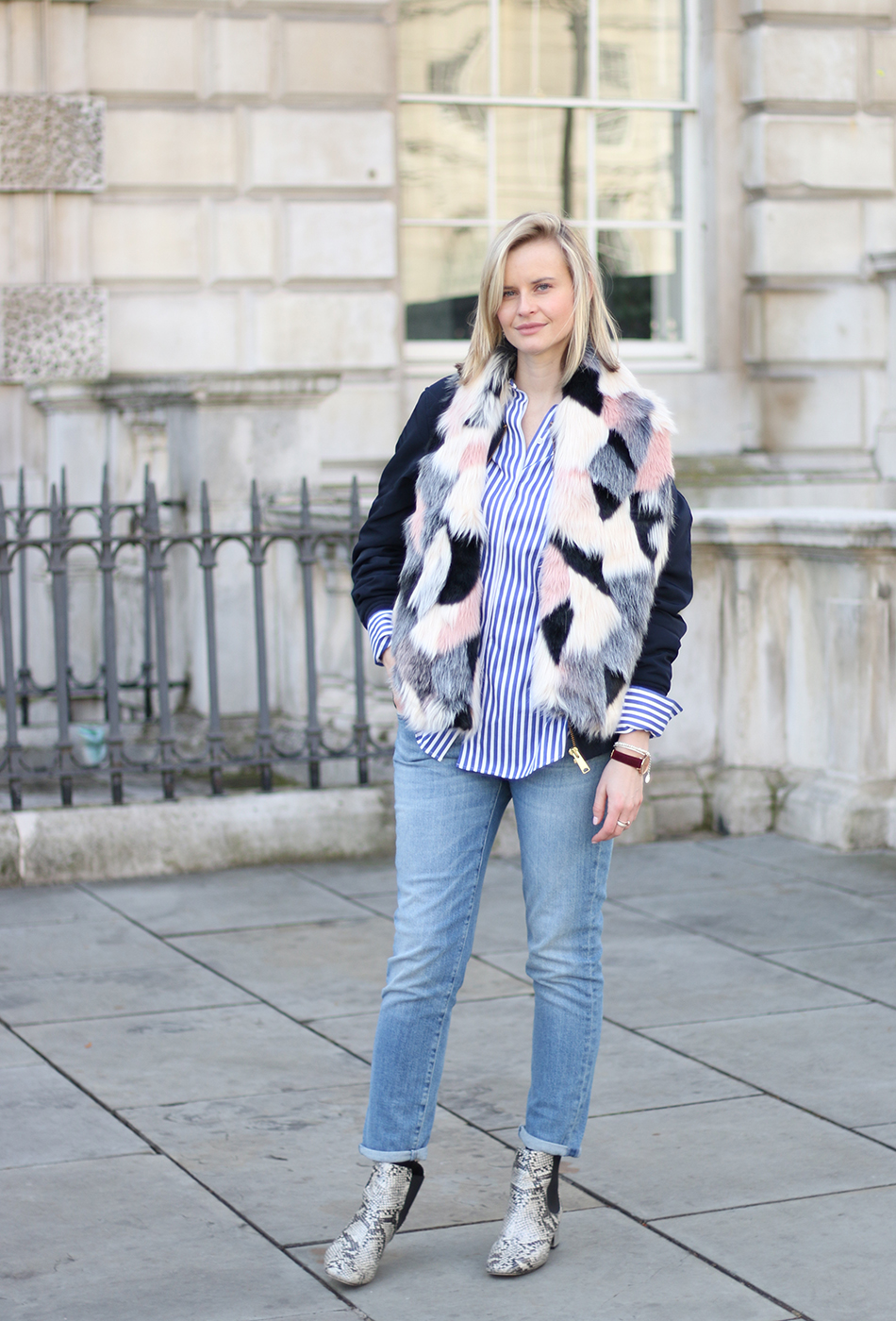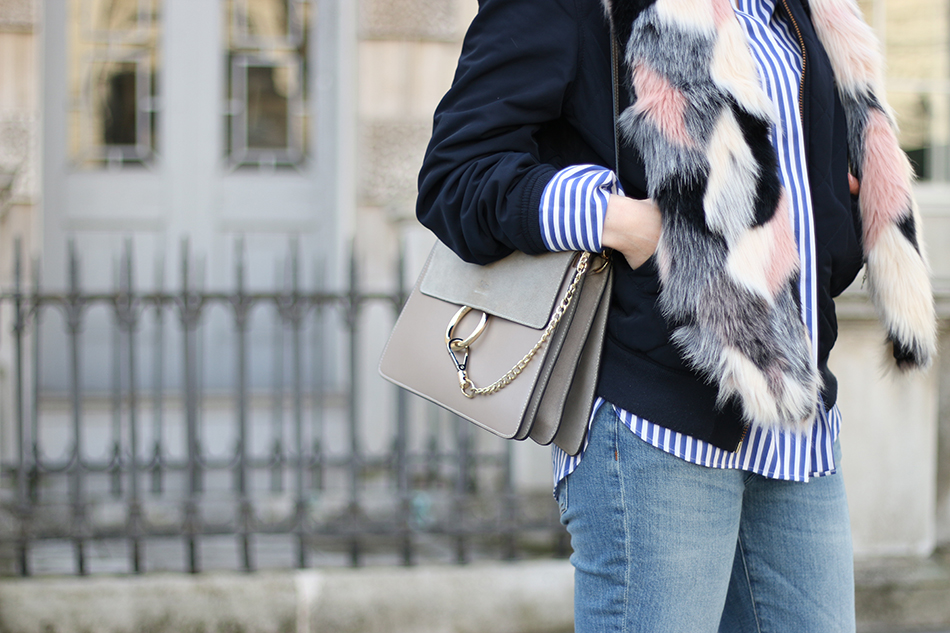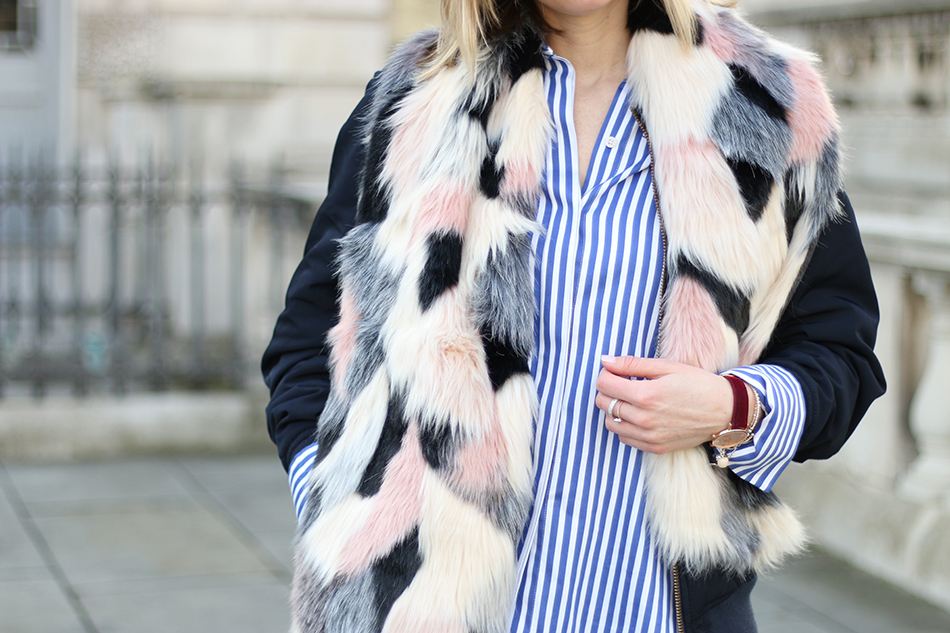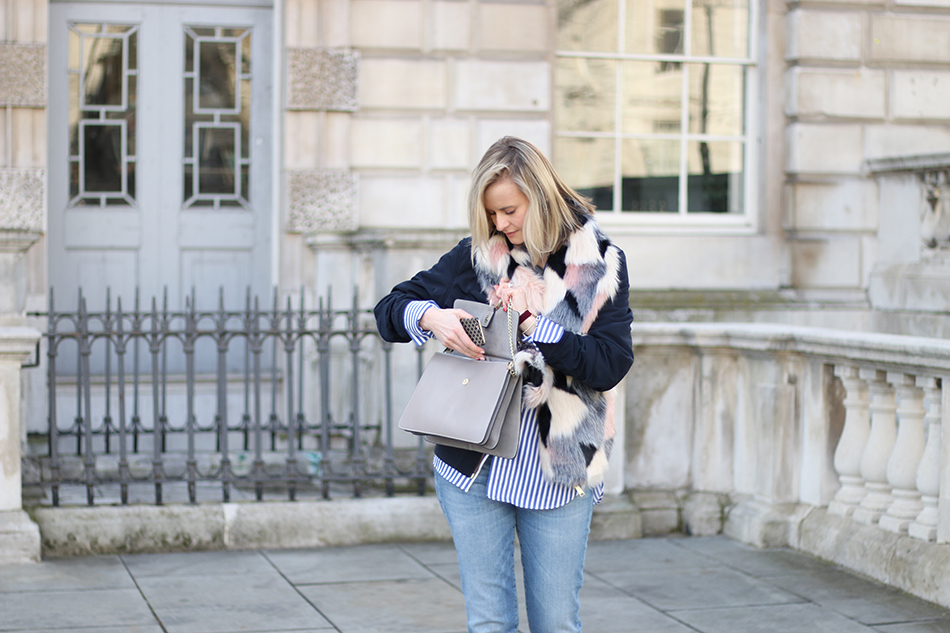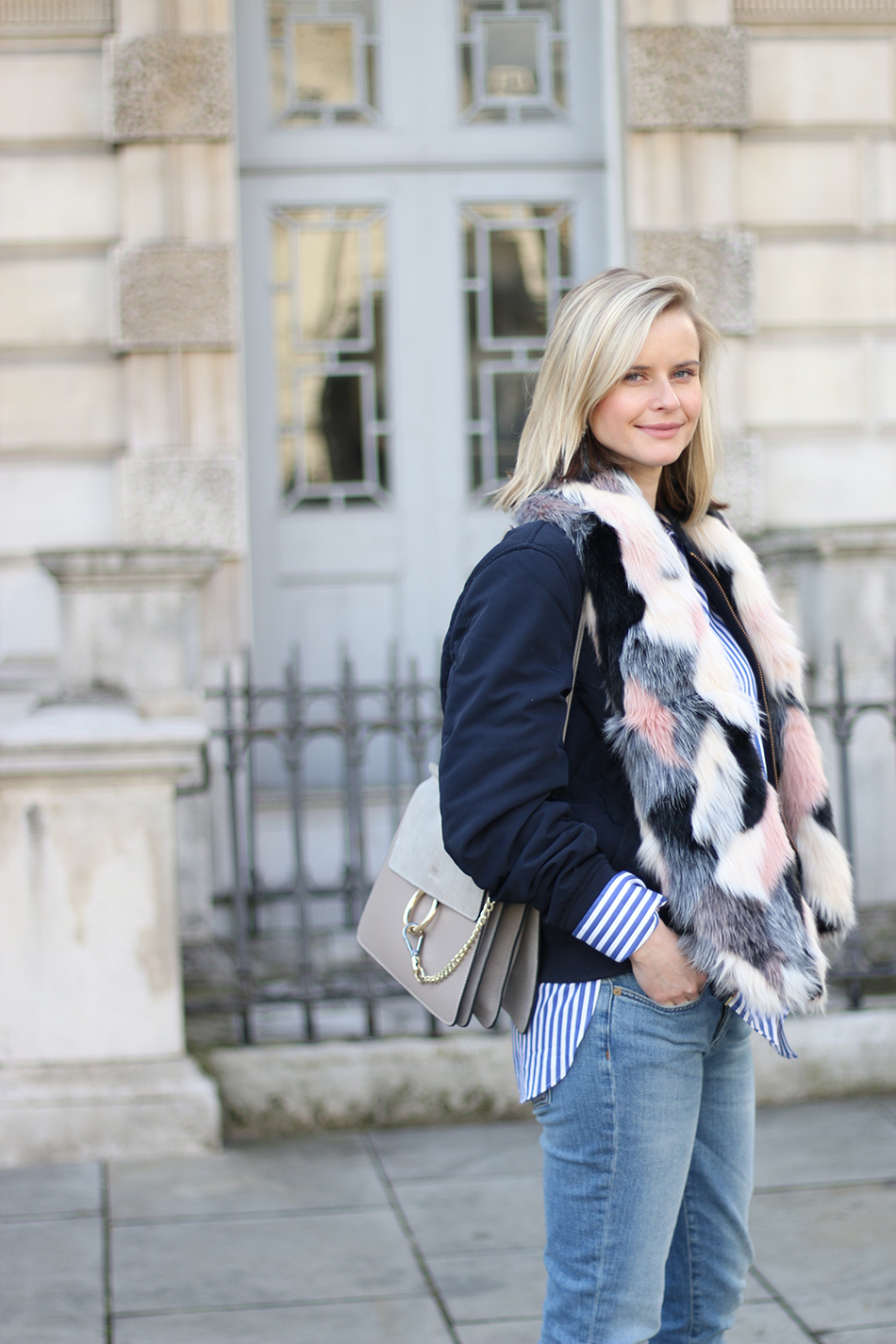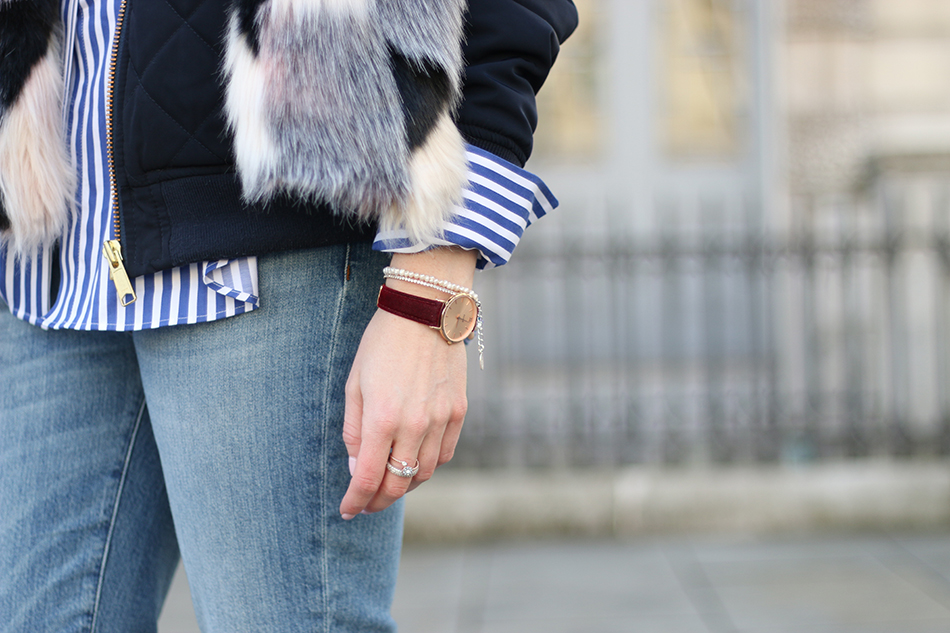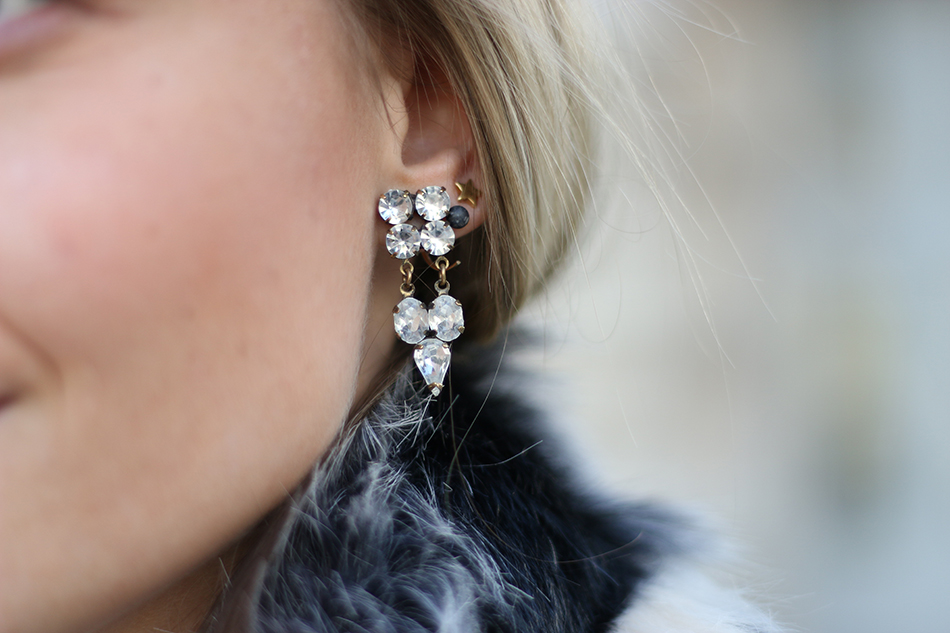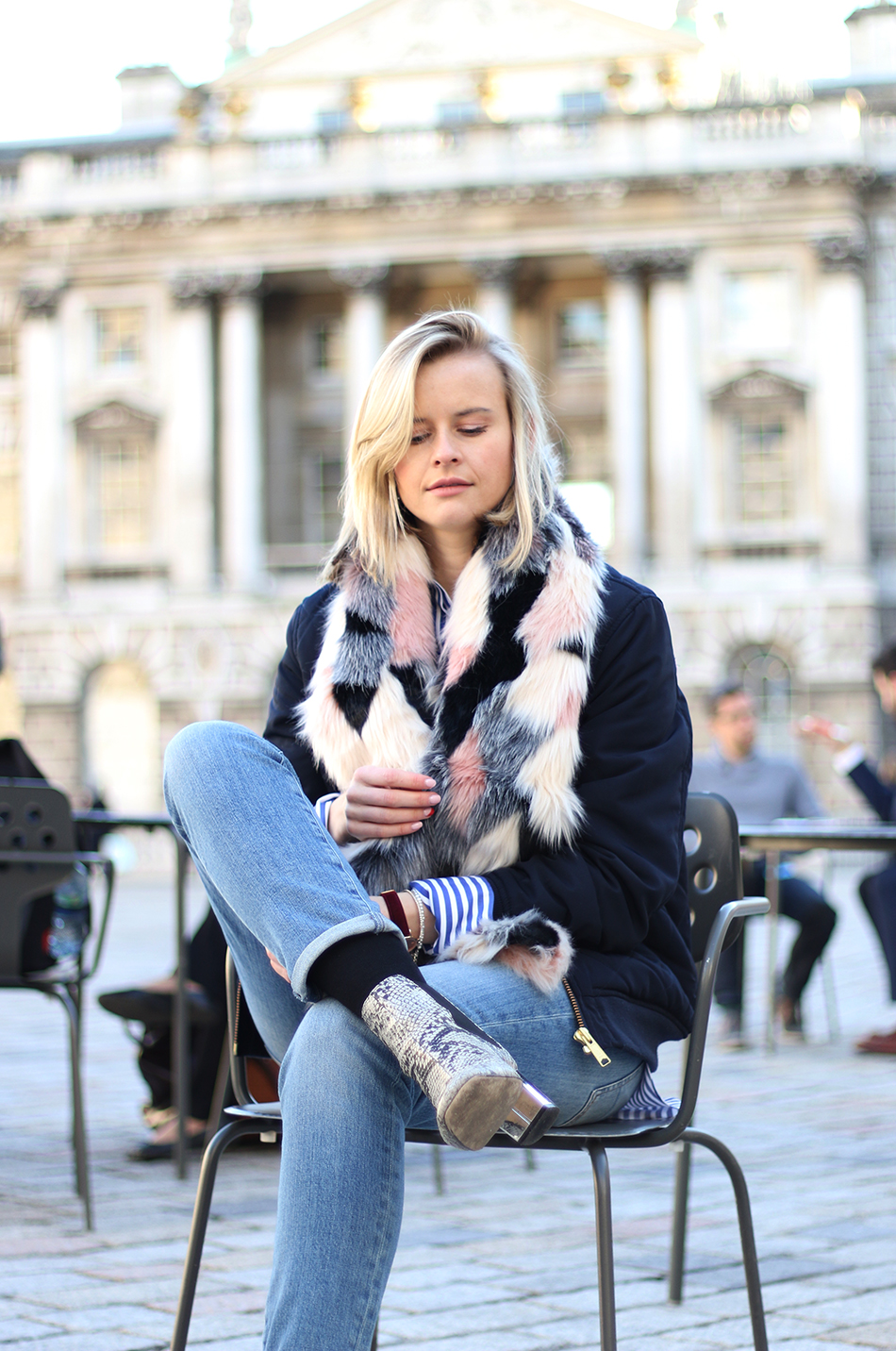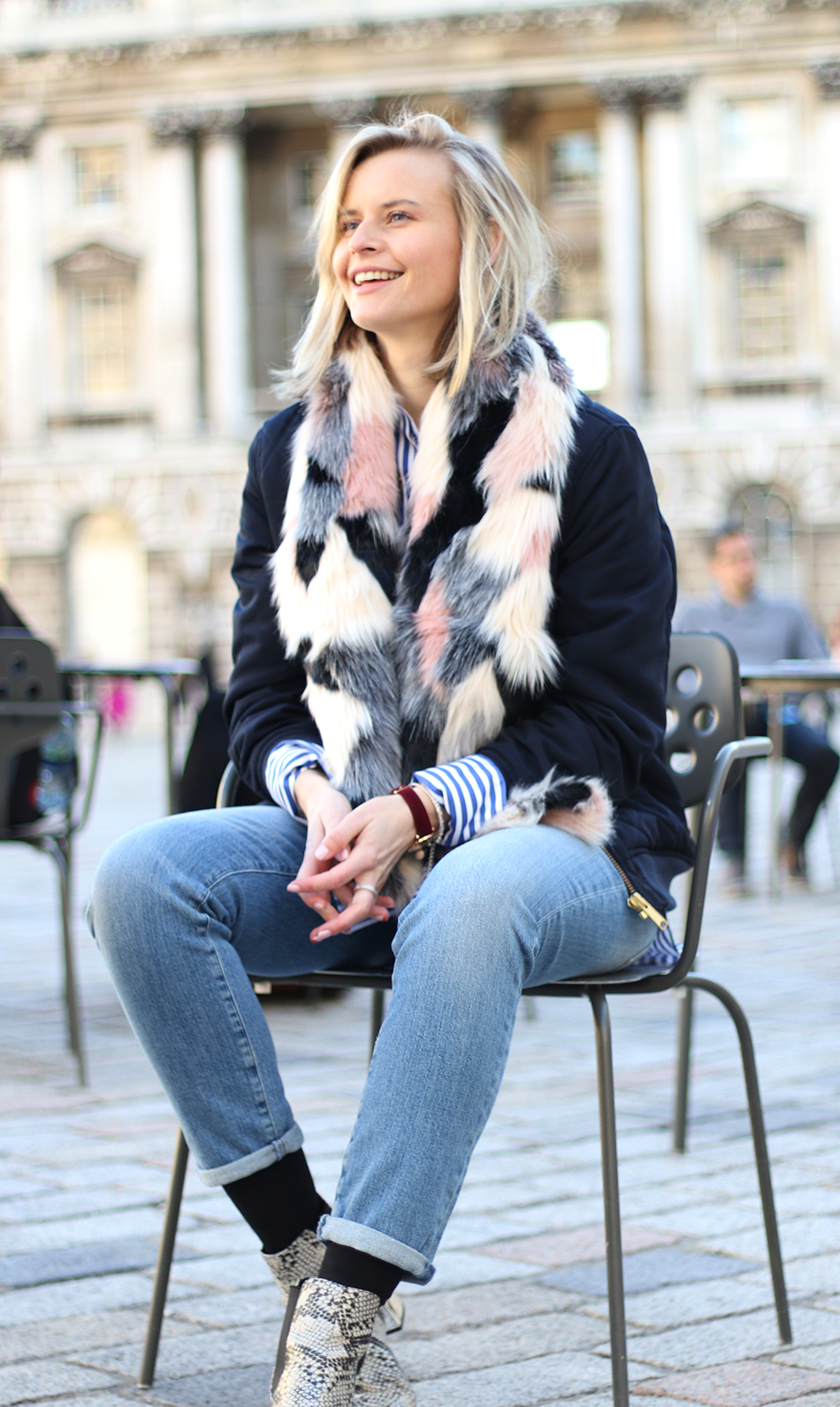 I am wearing:
By Malene Birger Shirt 
7 For All Mankind Boyfriend Jeans (similar here)
Asos Fluffy Scarf
Asos Bomber Jacket 
(it is good to have a boyfriend who likes fitted jackets as you can steal one for yourself)
River Island Snake Boots (similar – the ones I originally wanted are here or cheaper option here)