Sending kisses from my lovely home back in Czech Republic. Currently in Prague, but shortly will be heading back to my hometown called Tabor. Oh how I love being back at home :).
Well, as you know today is Wednesday, and that means 'Back To Basic' look is here again. I love this outfit because it is so simple and easy to wear! You may thing what is so special about it, well nothing really. It is at the end jut simple white T-shirt, grey jeans and black lace ups. But it is more about the way you feel when you wear it. It is also really hard to find the right white T-shirt that you can grab everytime you need something quick. This one is by Danish Brand Maads Norgaard I've discovered just the other day through Stripes Fashion. There is a little talk as usual about  these jeans too, they are a great fit. For a light pair they do make you actually look skinnier than you are! Do you remember I showed you already a similar pair last season in coral red too? Click on this sentence to see the AG Coral red pair. It is ankle fit, great to wear during Summer but wait…, also during Autumn and Winter, with ankle boots and high knee boot of course. You know how I love a good pair of jeans and one that can be worn with everything is a must. In an Autumn and Winter invest in a big chunky knit that will go with these jeans too (This look is coming soon).
Hope you enjoyed this quick post. You know the best times comes always after this post, below in comments, so please let me know: Do you have your favourite white T-shirt? Where from? And what do you think about wearing a grey pair of jeans with your body shape? Any suggestions? Can't wait to read your comments and emails.
With Love, Radana.xx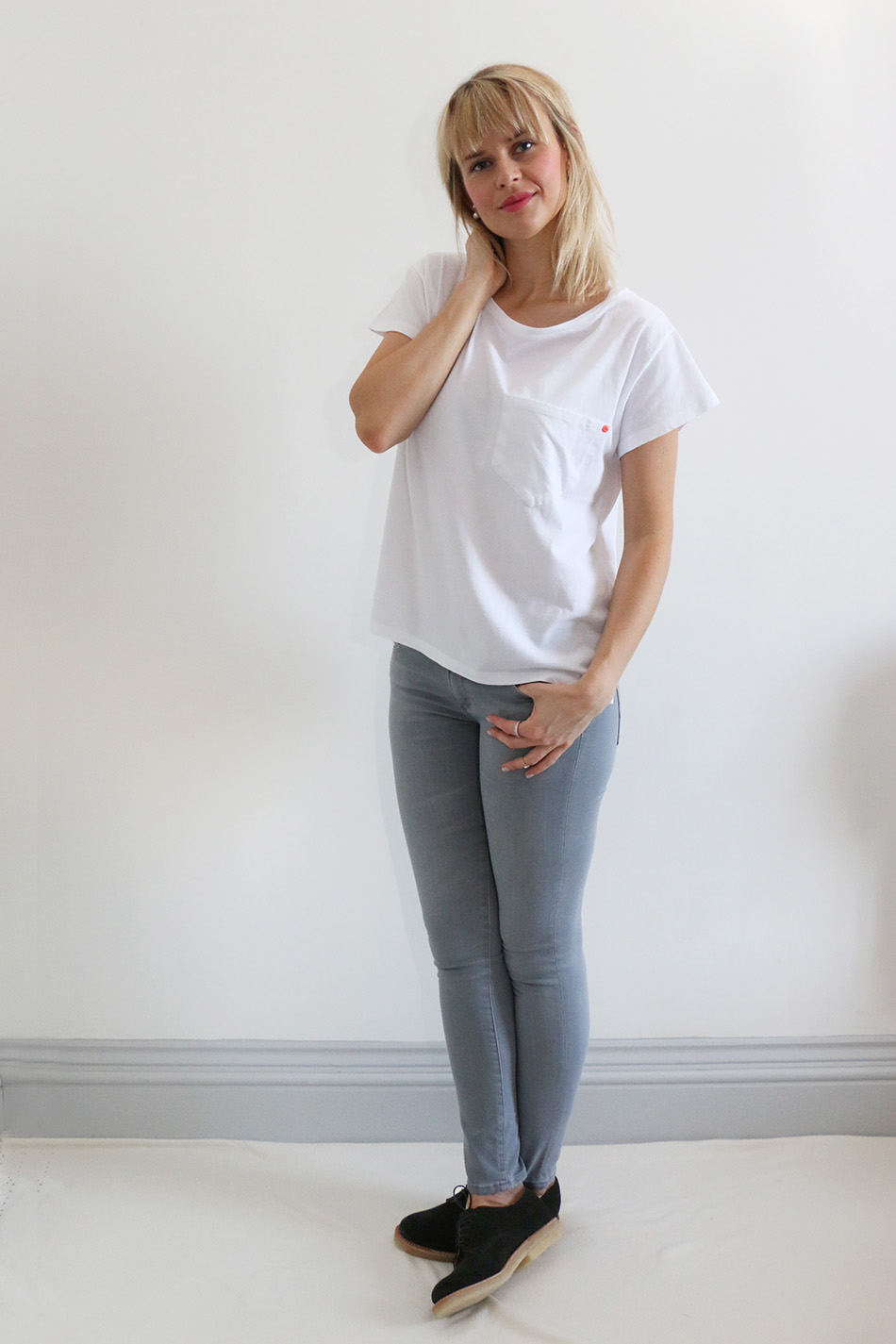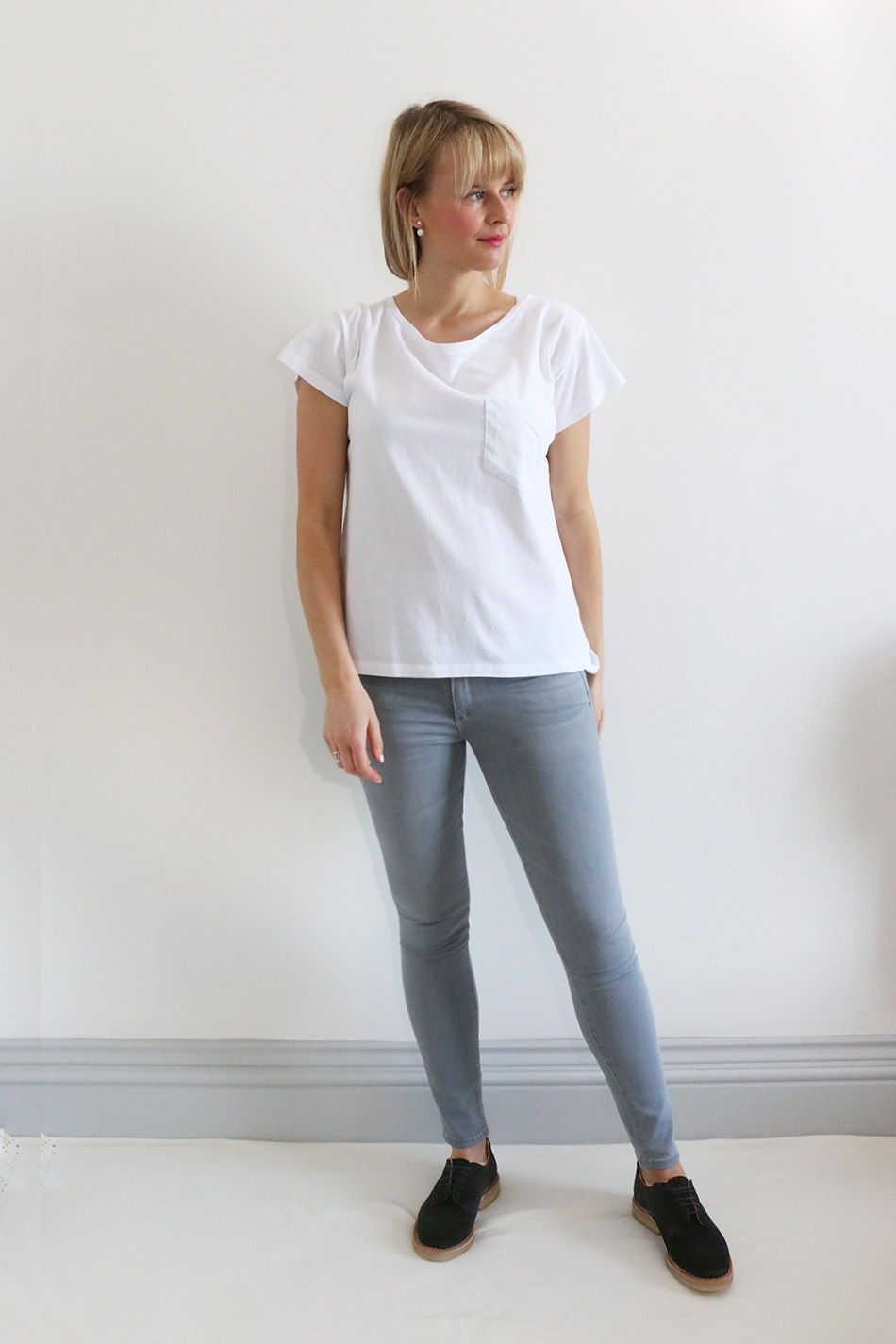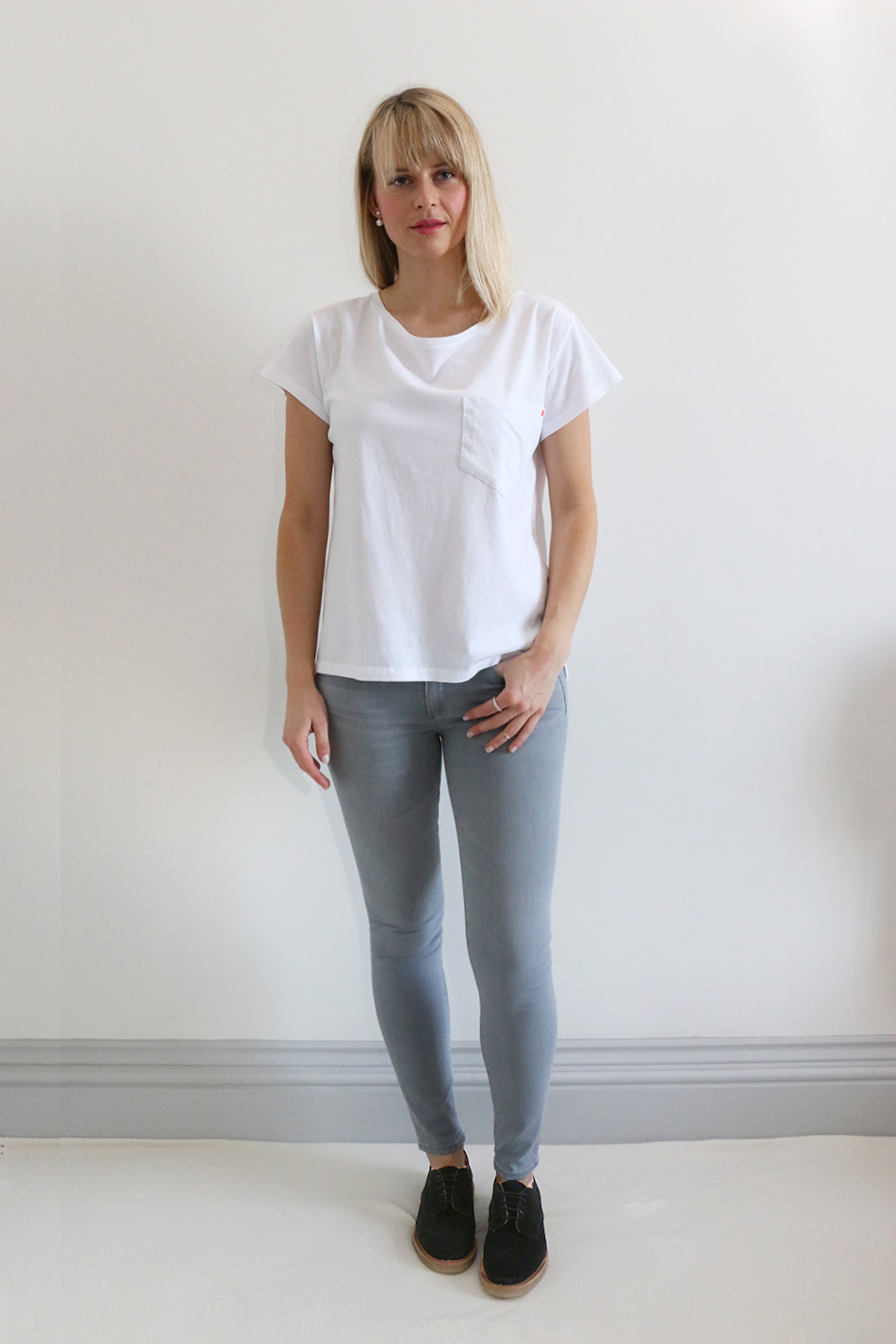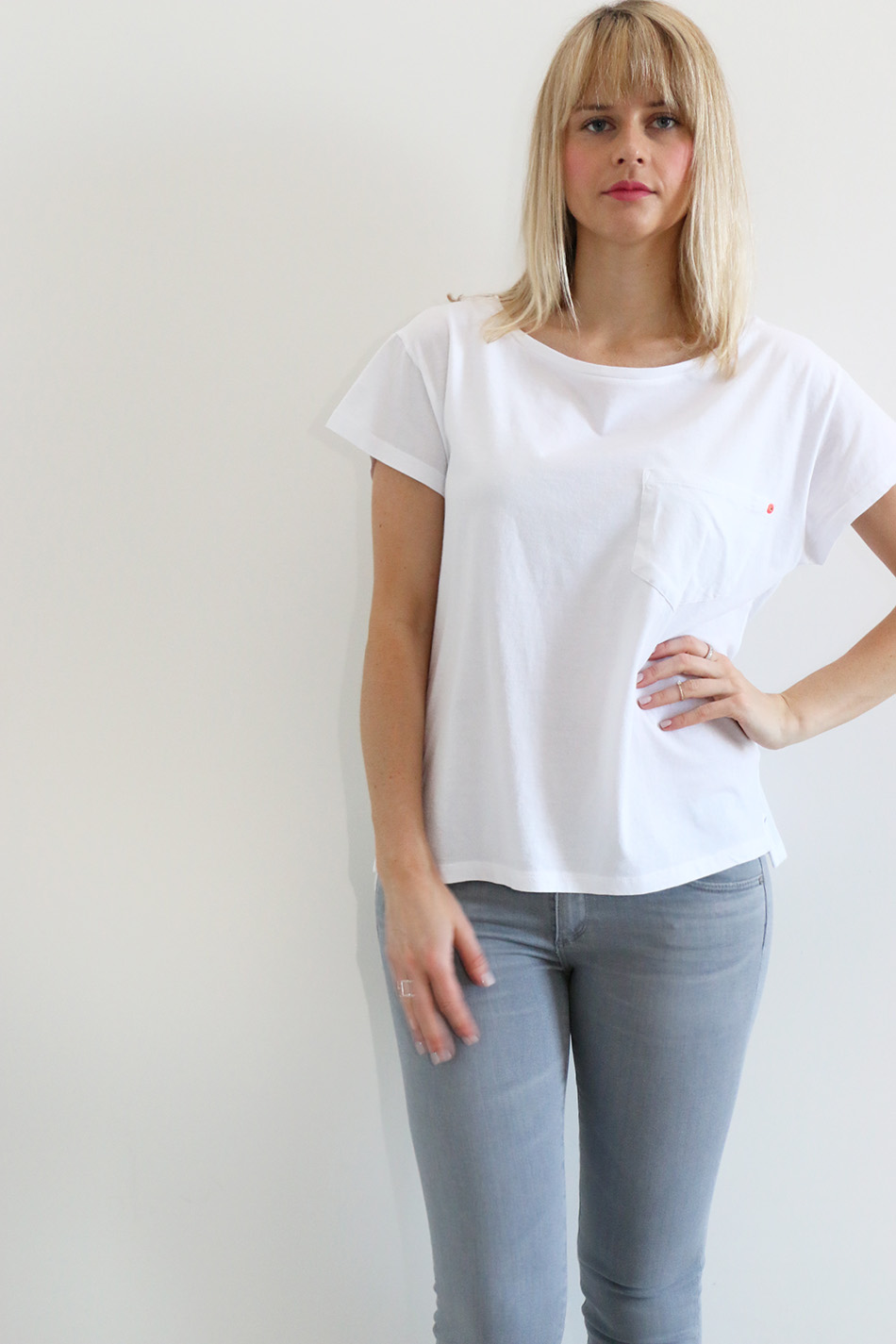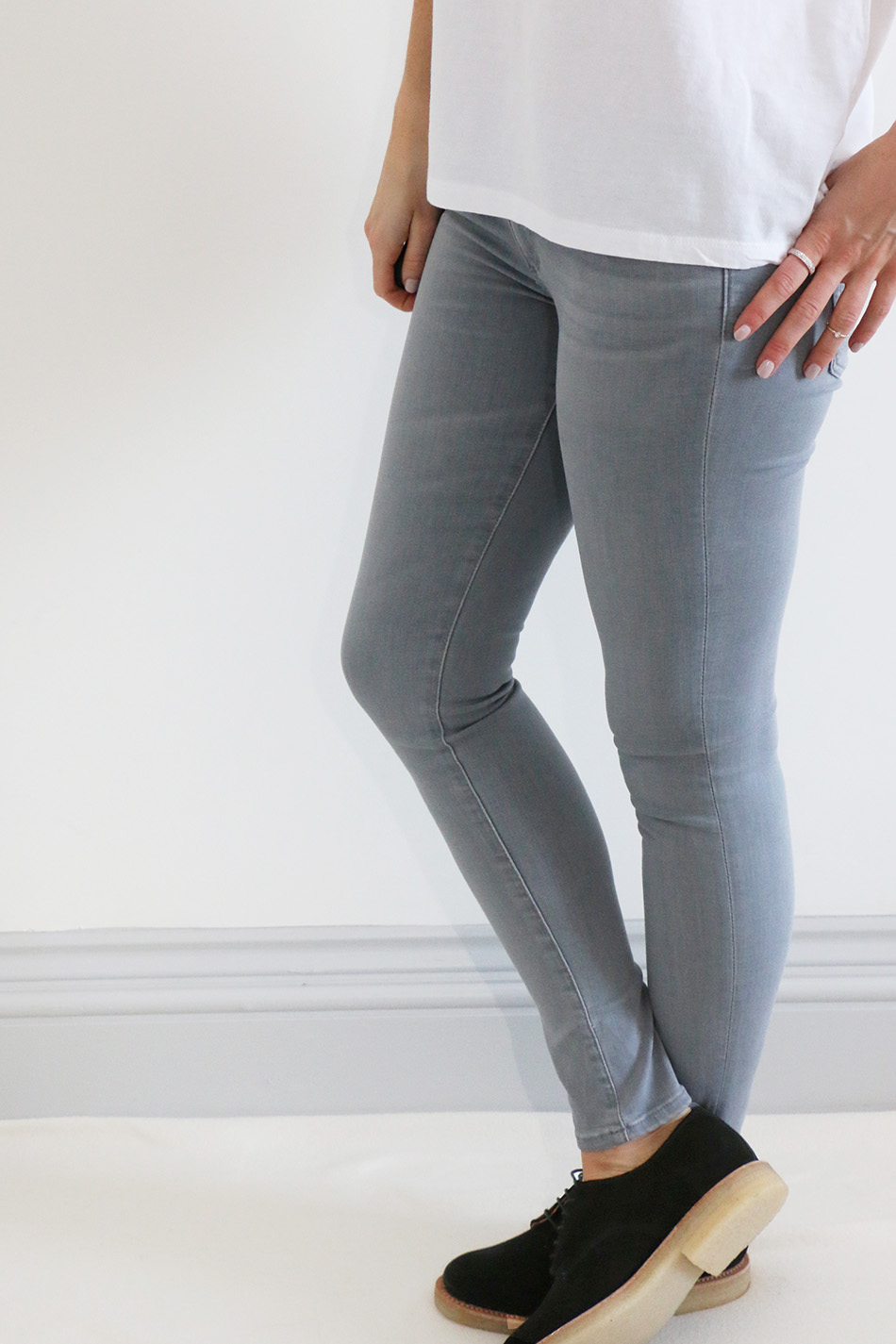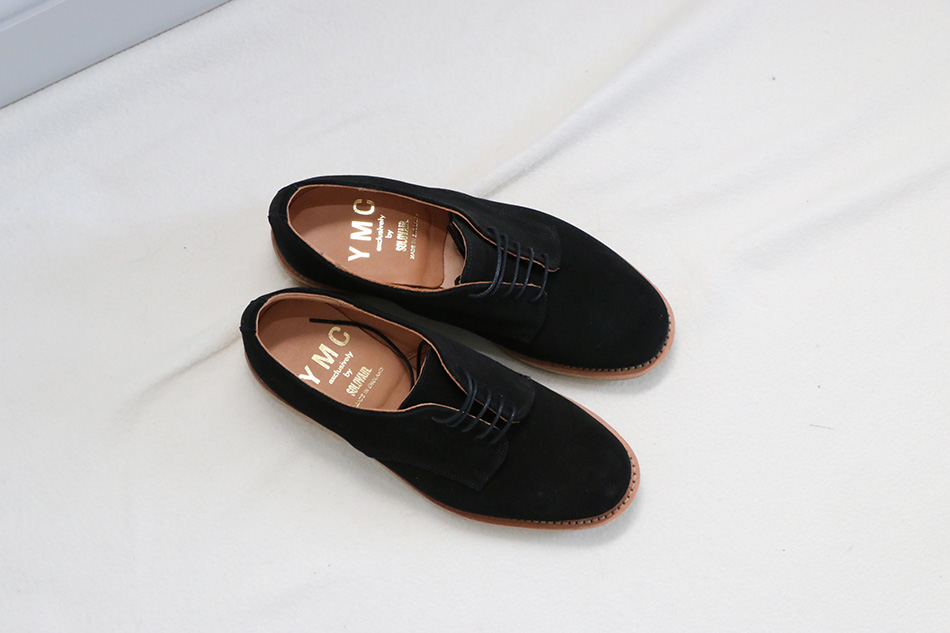 Maads Norgaard White T-shirt (similar here)
YMC Exlusively by Solovair Lace Up Shoes
AG Adriano Goldschmied Legging Ankle Grey Skinny