Hello girlies, today in an unusual time I decide to post this look this evening just simply because I went for a lovely brunch this morning which turn out to be the whole Saturday out and about around London. I would recommend it to everybody. Get out from your comfort zone and start enjoying your life! I am fully recharged and love creating this post even more than I would do this morning.
The latest trends are shouting the boho is back! The 70s styles are here again and what's not better to love the fact you can start wearing your favourite maxi dresses, tops and shorts with florals and fringing! As here in Fringe and Doll we always love jeans, I couldn't help it and bring 70s into a life and mix it with the boho look. I know I know, you would think hippies were all about bootcuts, but that's not who Fringe and Doll is! Fringe and Doll wears trends but brining them into the reality of the 21st century. I love bootcut, but I am still happy to wear the skinny jeans I like, especially with a higher rise like this pair by AG.
This summer you must notice that it is all about sparkling your life! I sparkled it with stones on my sandals I got from Carvela by Kurt Geiger.  It is a quite a nice contrast with a slight floral details on the shirt by H&M, the sleeves with frills and some big rocks on your feet.
If you haven't seen my previous look with these jeans, click on 3 WAYS TO WEAR: AG VINTAGE SKINNY JEANS. LOOK NO.1
I wonder and would like to know your opinion. What would you wear this shirt with? Enjoy rest of your weekend.
With Love, Radana.xx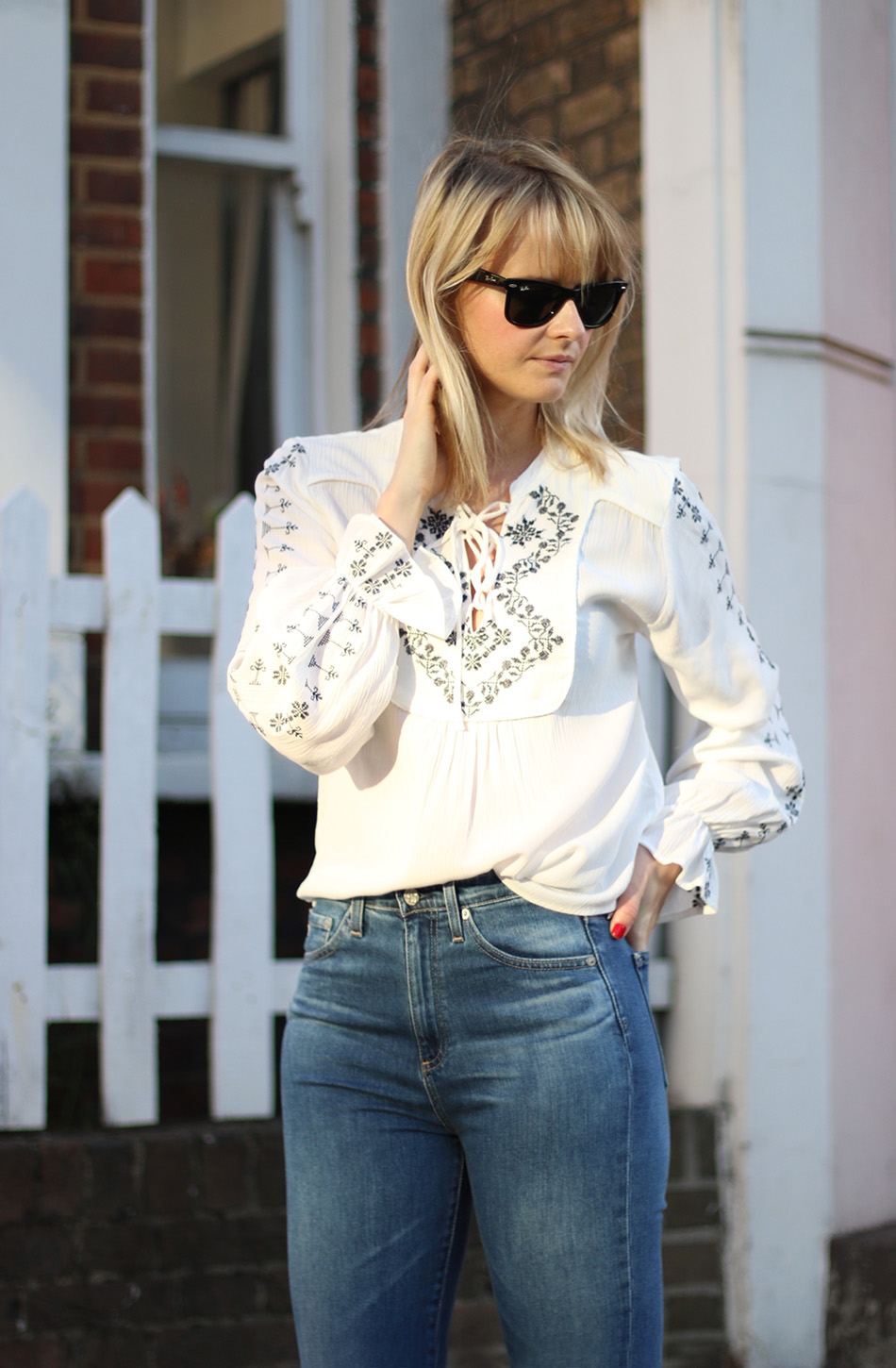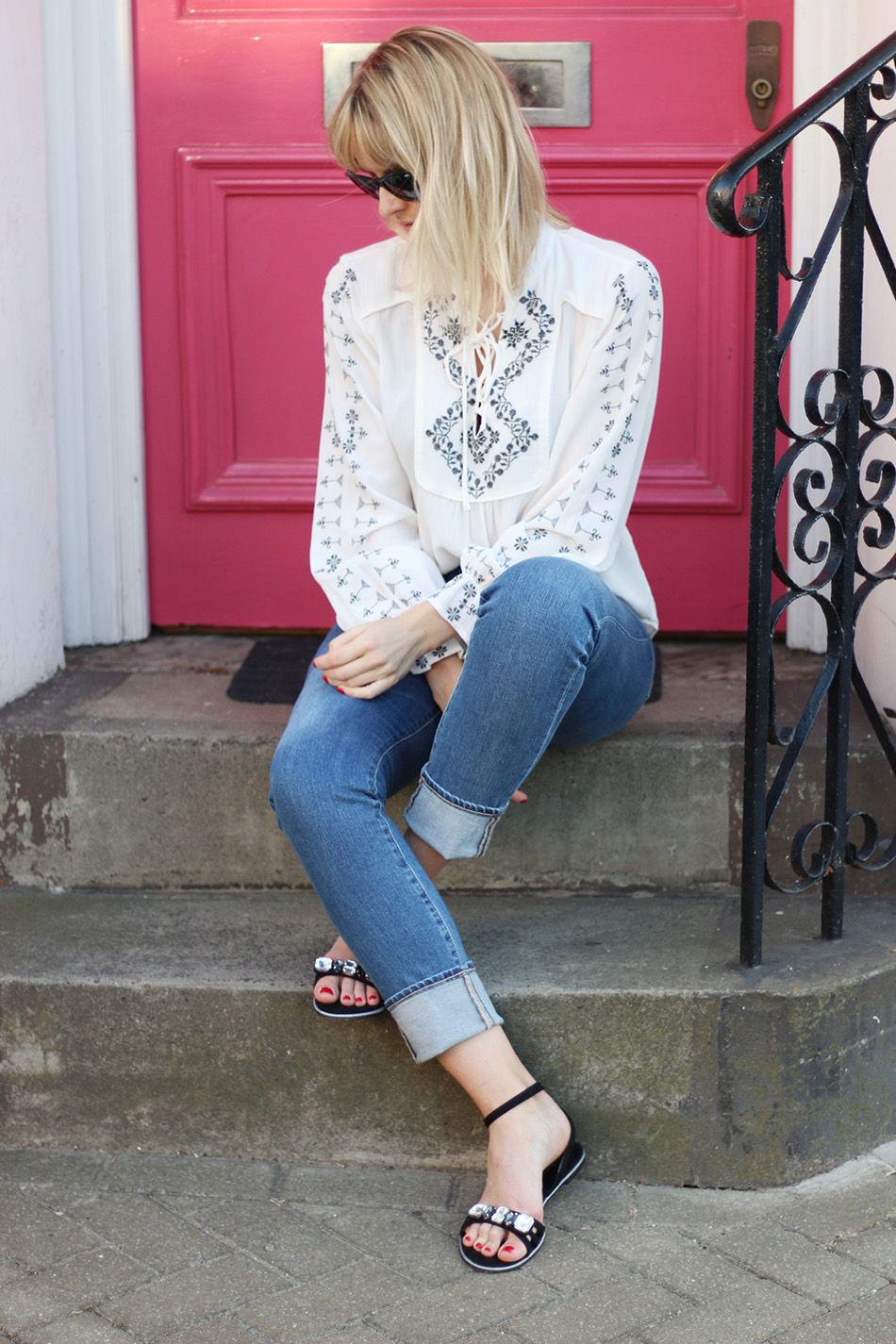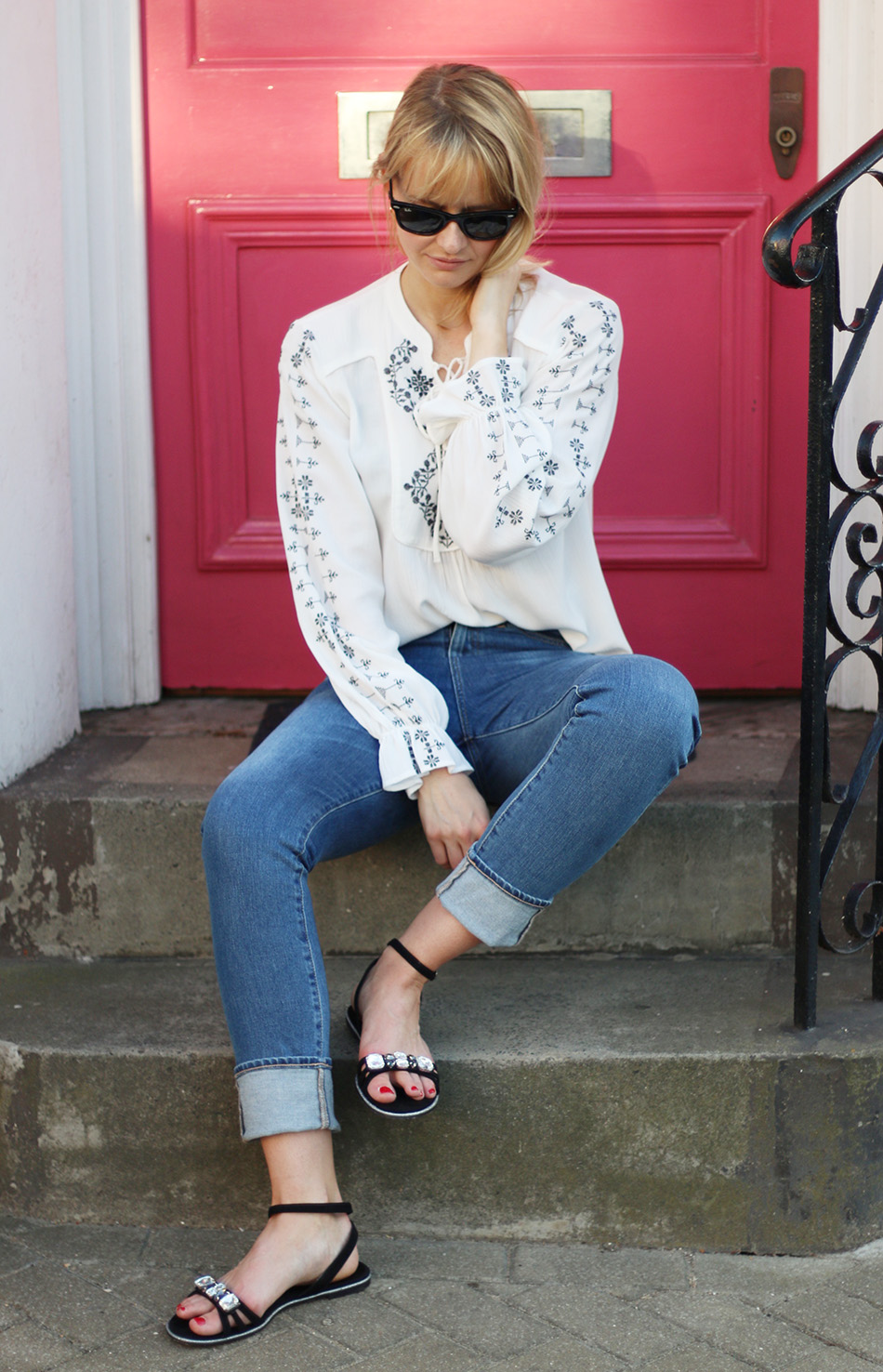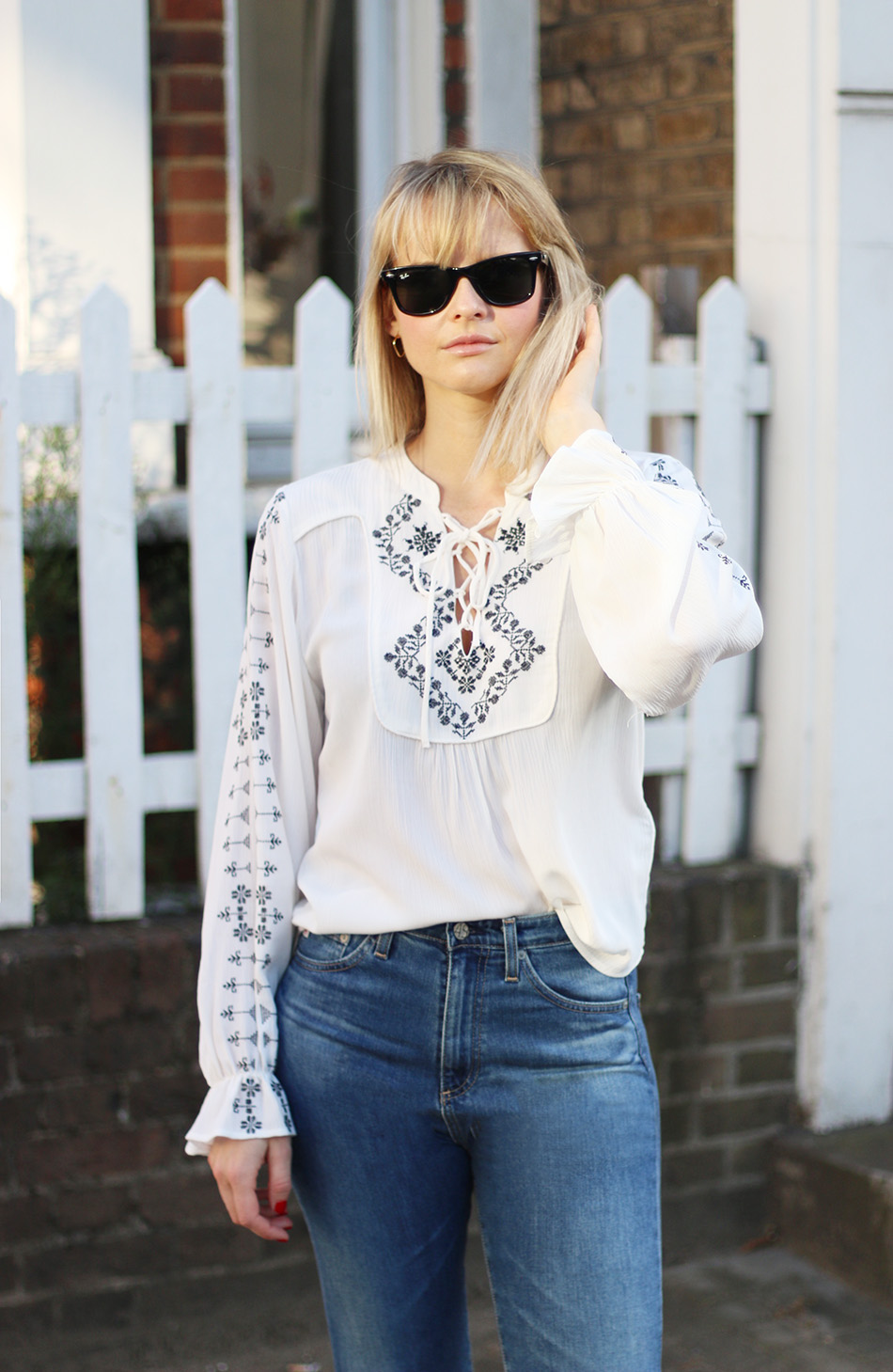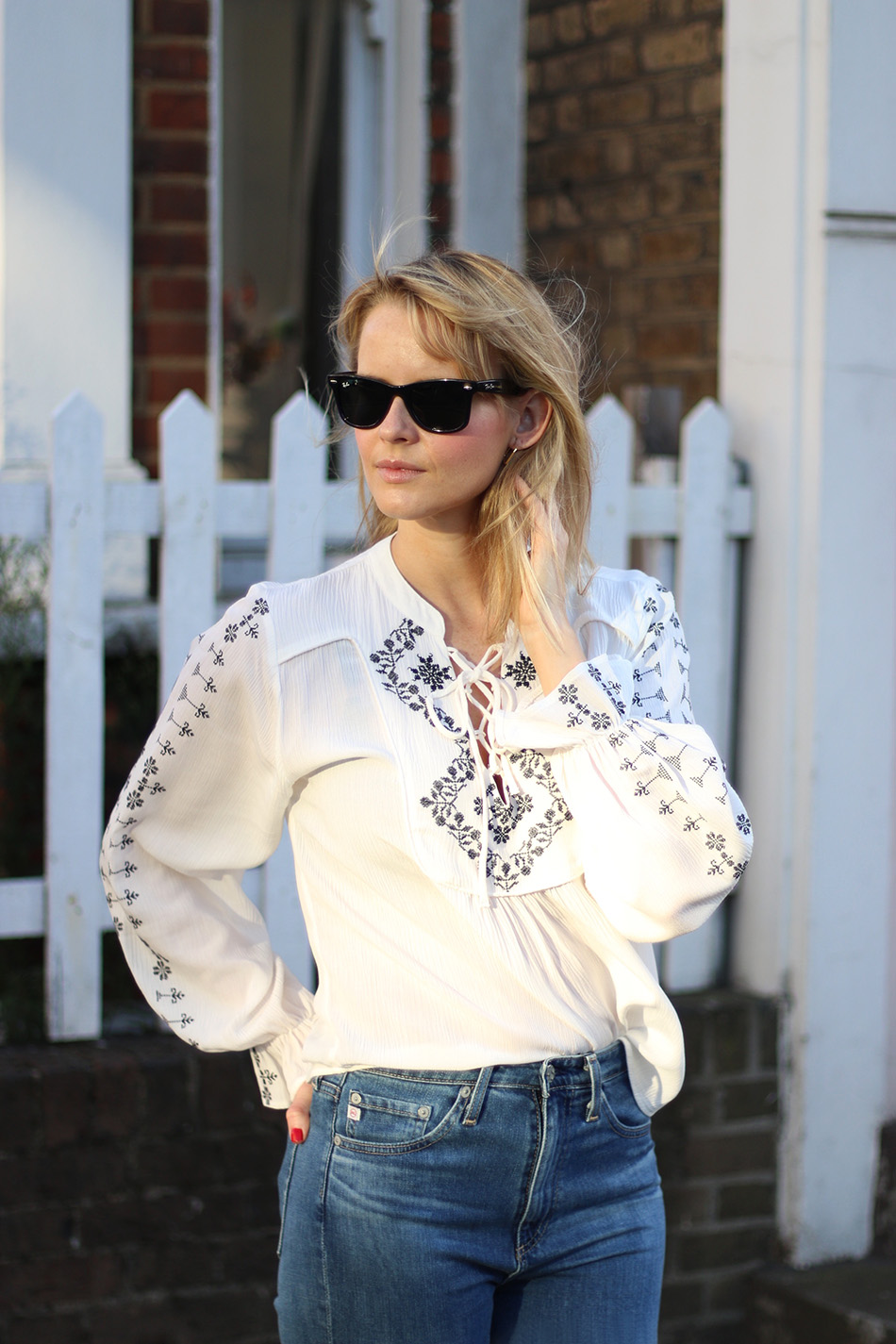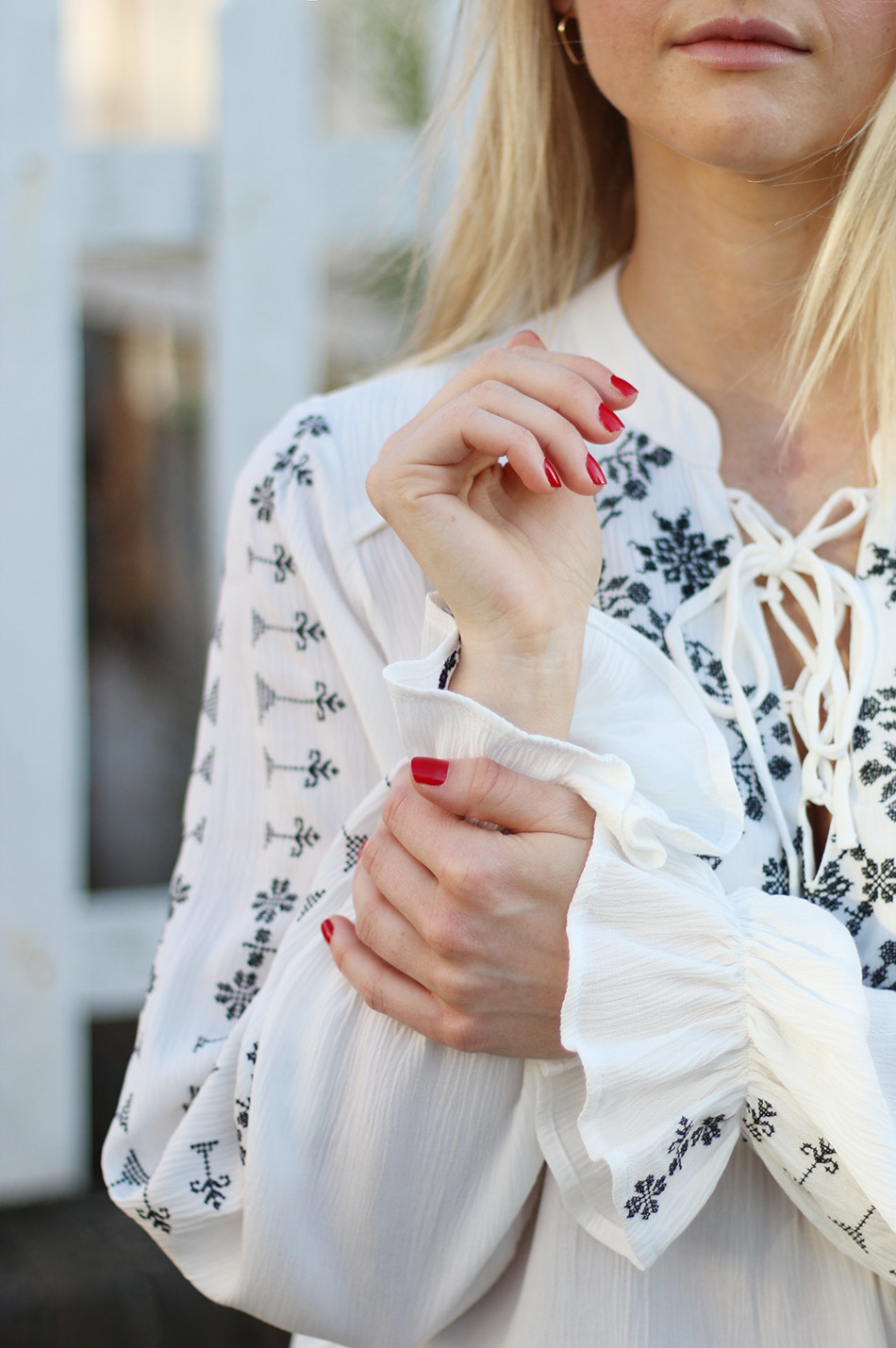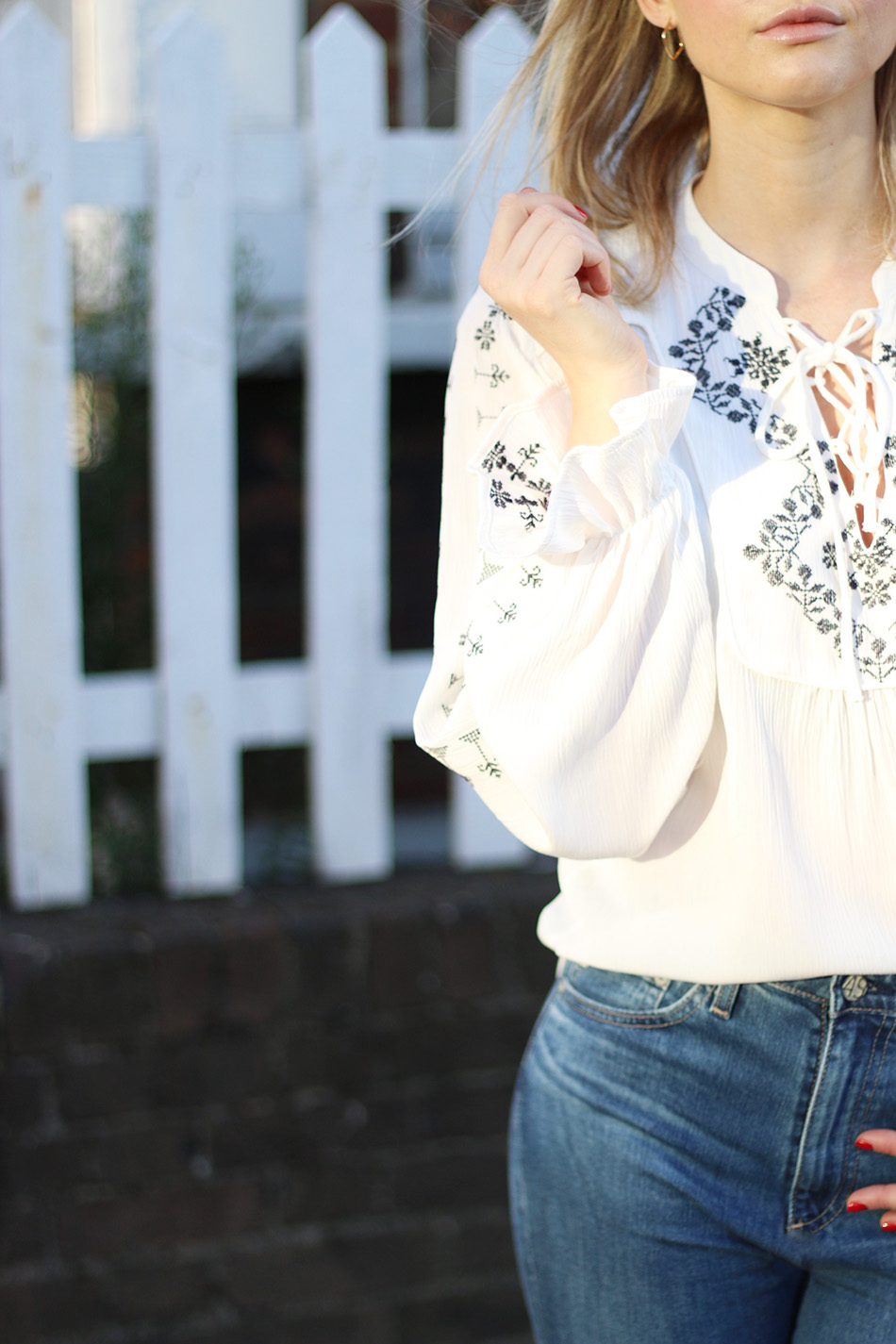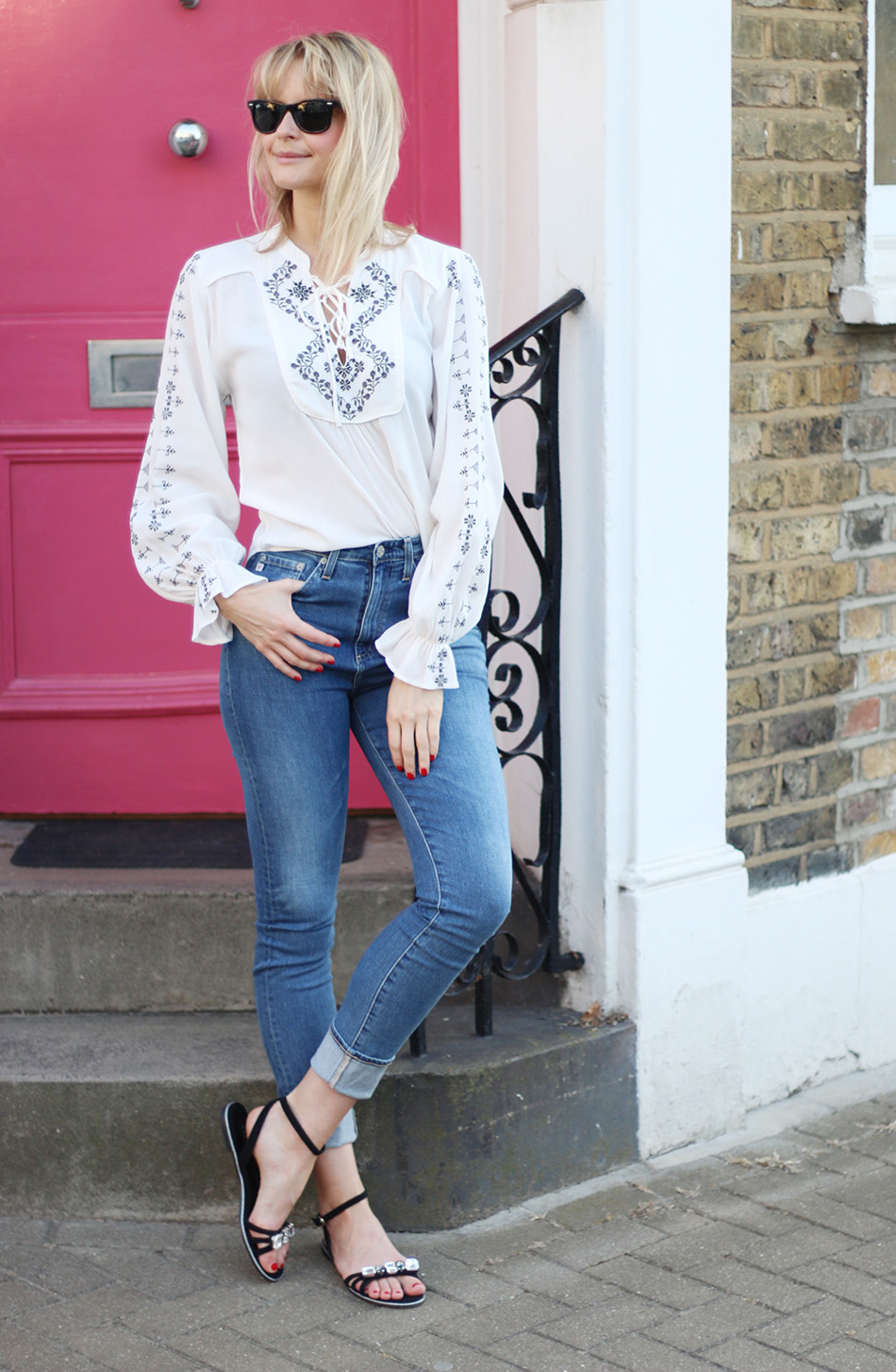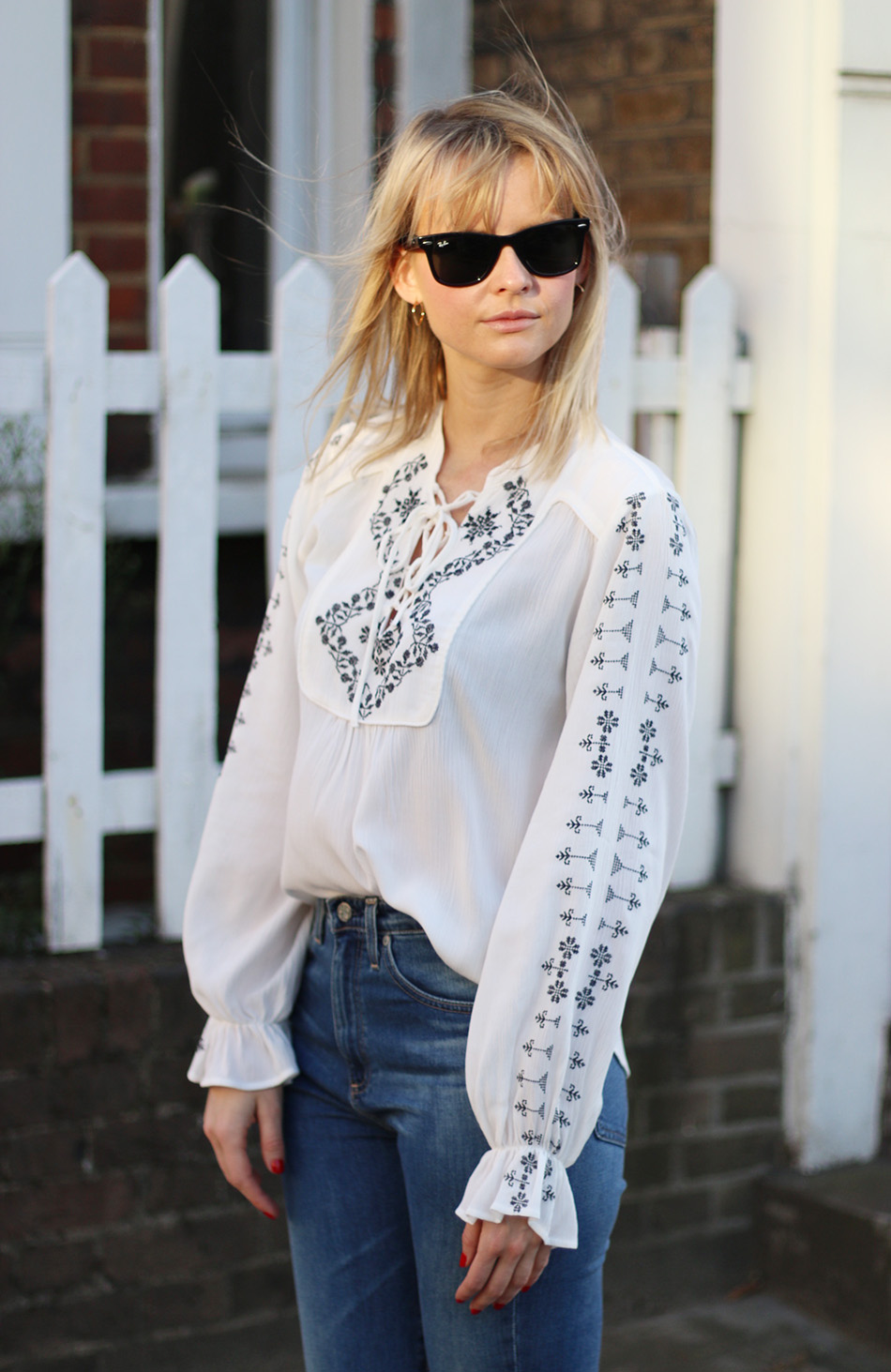 I am wearing:
H&M Floral Shirt (Hit the stores, not yet available online)
AG The Sophia Vintage Skinny Jeans (available here, or here)
Carvela by Kurt Geiger Sandals (similar here)
Raybans sunglasses
OPI Big Apple Red Nailvarnish