The unusual idea of having LFW at a car park didn't change the enthusiasm which is normally associated with the event. The Brewer Street Car Park, right in the heart of Soho was the ideal place to mix an ordinary crowd of people who just happened to pass by or live in the area, with people who literally live, eat and breathe fashion. And that's what London is all about, we're all human beings with different cultures, interests, ideas, hobbies, but we're all bound by one thing – we love the buzz of the big city. It did create a lot of traffic as well but we're not going into much detail about this now.
First day and we already have a favourite. Bora Aksu with their feminine silhouettes and colours overflowing from subtle pink to bright orange and yellow. And from the totally wearable pieces of one fashion house to the bold and extravagant of another. Fyodor Golan presented us with a collection which was a mix of cuts, prints and colours that the brand is synonymous with, and we absolutely love, but maybe we're not brave enough to embrace just yet, so we can only admire it from a distance.
On day two we certainly fell for Mother of Pearl with the beautiful floral prints that were present throughout the collection and dresses to die for. Well, we definitely have a reason to look forward to Spring right now.
Day three was definitely our busiest day and there is a lot to talk about so let's get on with it. Early in the morning we saw YII SS16 at The Vinyl Factory which gave a great start to our day. His collection was inspired by the everyday life of kids and their curiosity. We saw models walking barefoot in extremely comfortable long knits and oversized coats. Very talented young designer we must say. Just as we were walking out of the show, we were kindly invited to check out Vinti Andrews' presentation which again had a very young spirit and made us want to be 17. Then we had to run to the Fashion Scout venue and nearly missed the Niro Wang show. However, they were running behind schedule so we got lucky this time. The collection had a very relaxed feel to it and our favourite items were a white linen jumpsuit and a floating knee-lenght skirt.
Day four we had to skip but we cannot go without mentioning the Burberry show which took our breath away.. again! And there was as much to see in the audience as on the catwalk, so we didn't really know where to look. Here is a complete highlight from Burberry Prorsum. But let's talk about what happened the night before the actual show. For the first time in history, a fashion house reveals their entire collection on social media, Snap Chat in particular, which meant nobody really needed to have an invitation sent through the post to see it. And that's completely changing the game now, so we're left wondering who will be the next one to follow.
Your Mihaela N.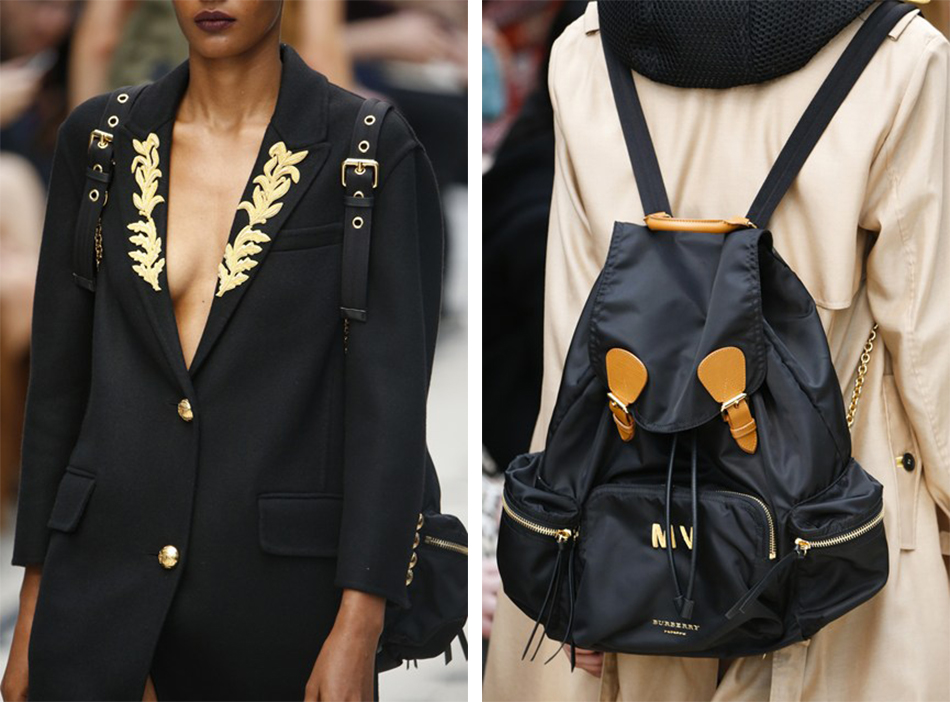 Text by Mihaela Nedeva | Picture creation by Radana Hruba
Picture courtesy: Vogue.co.uk, Fringe and Doll' s own
*******************************
Here is a little 'Instagram behind the scene' pics from Radana's account: