So, Amsterdam is just wonderful place! At first place when I landed to the airport everybody were so friendly that I couldn't believe, I'll tell you more about my first experience and my diary soon.  I was planning to be in Amsterdam for 4 nights but only 3 days. And my outfit planning consisted of very simple looks so I can fit everything in my cabin suitcase. I always travel light, which makes your way easier and it is usually enough. For the whole trip I wore my Nike Roshe Run sneakers. I don't know what I would do without them I have to say, they look cool with everything. They also are quite comfortable as you can imagine, so definitely no.1 choice for my next trips.
In this look I got the coat without sleeves at my mum shop believe it or not, she is opening another store in my home town just this weekend. It will be only a quick pop up opening tomorrow and the official launch will be in a week time, so if you around, come in – the address – Zizkova 210, Tabor, 390 01 Czech Republic. I got so much of attention thanks to my look, and received lots of compliments.
I am back at my hometown today, if you follow me on my INSTAGRAM you now I was on a road trip yesterday from Amsterdam to Koln and Frankfurt and back to Prague, and end it in my hometown right now this morning. It feels great to be home but somehow I miss Amsterdam already.
More posts and VIDEO(s) coming soon.
With Love,
Radana.xx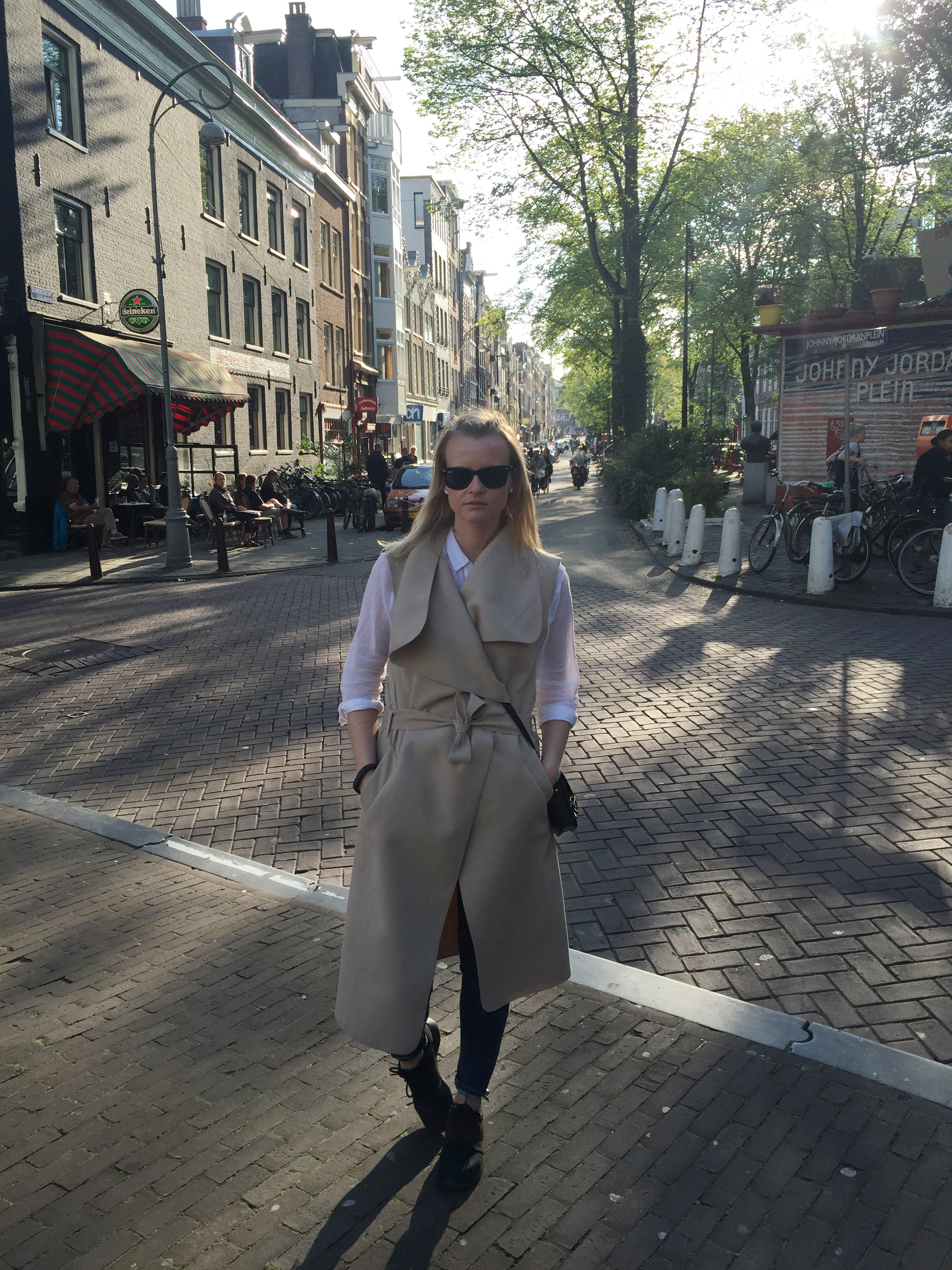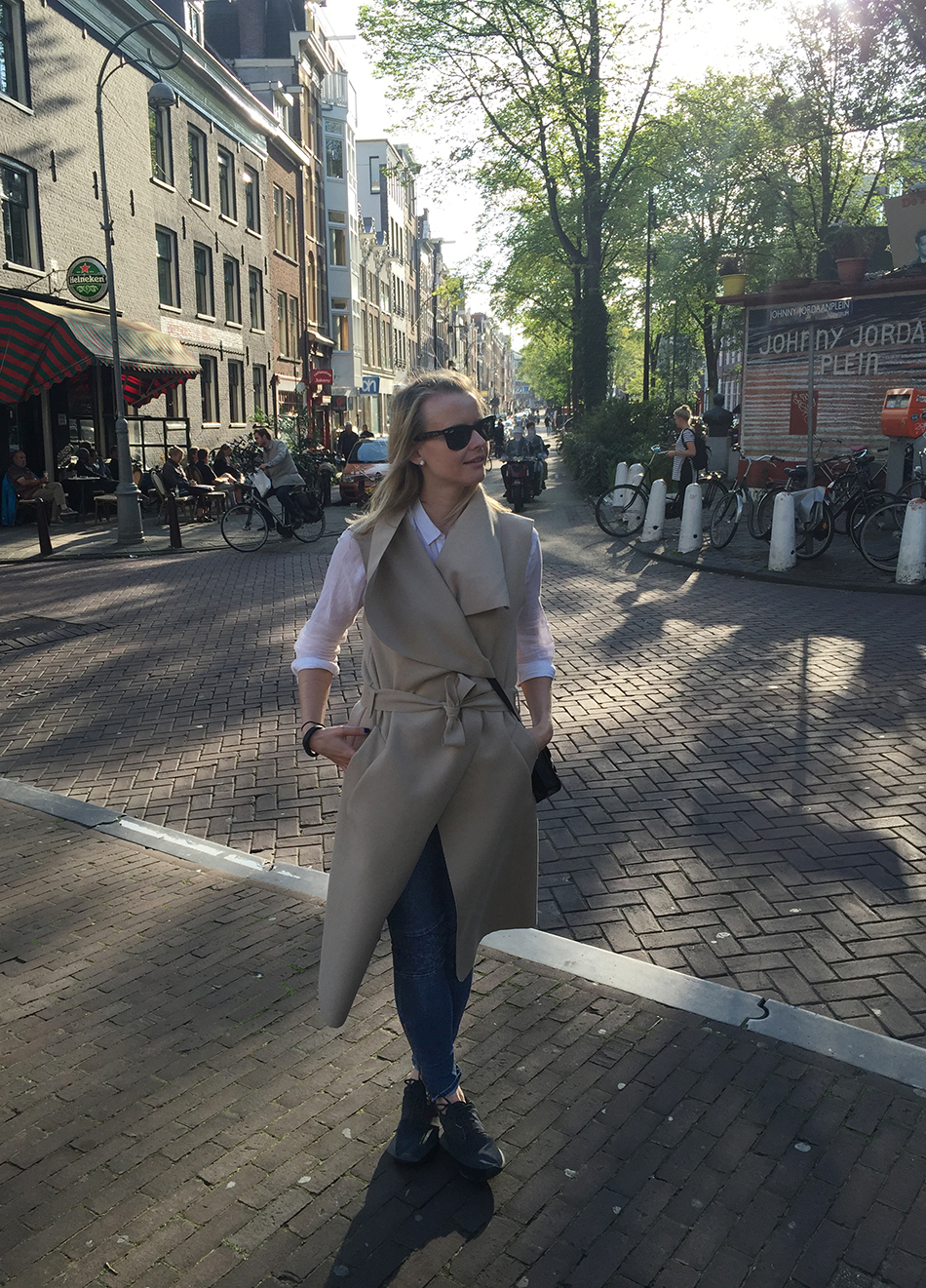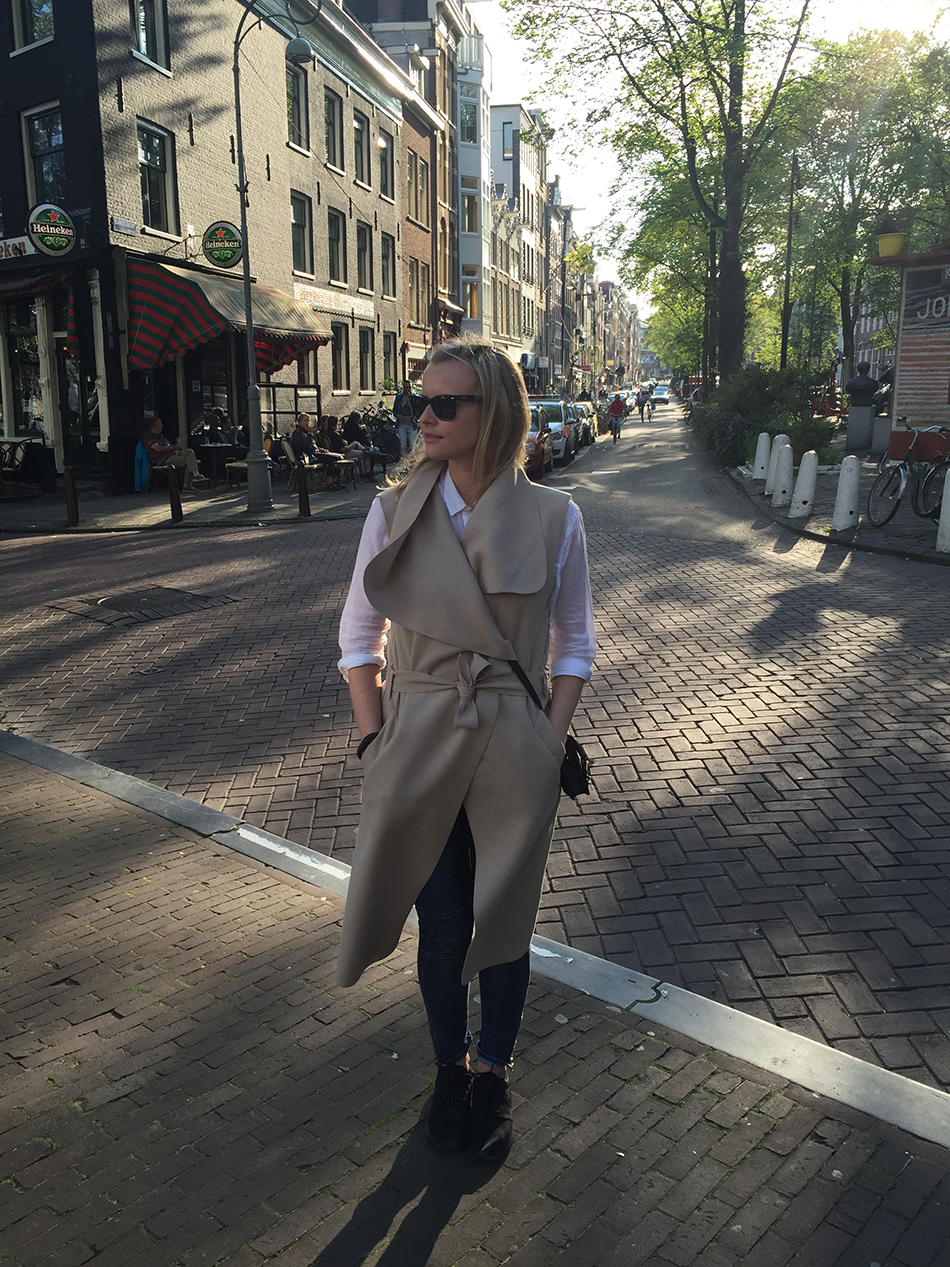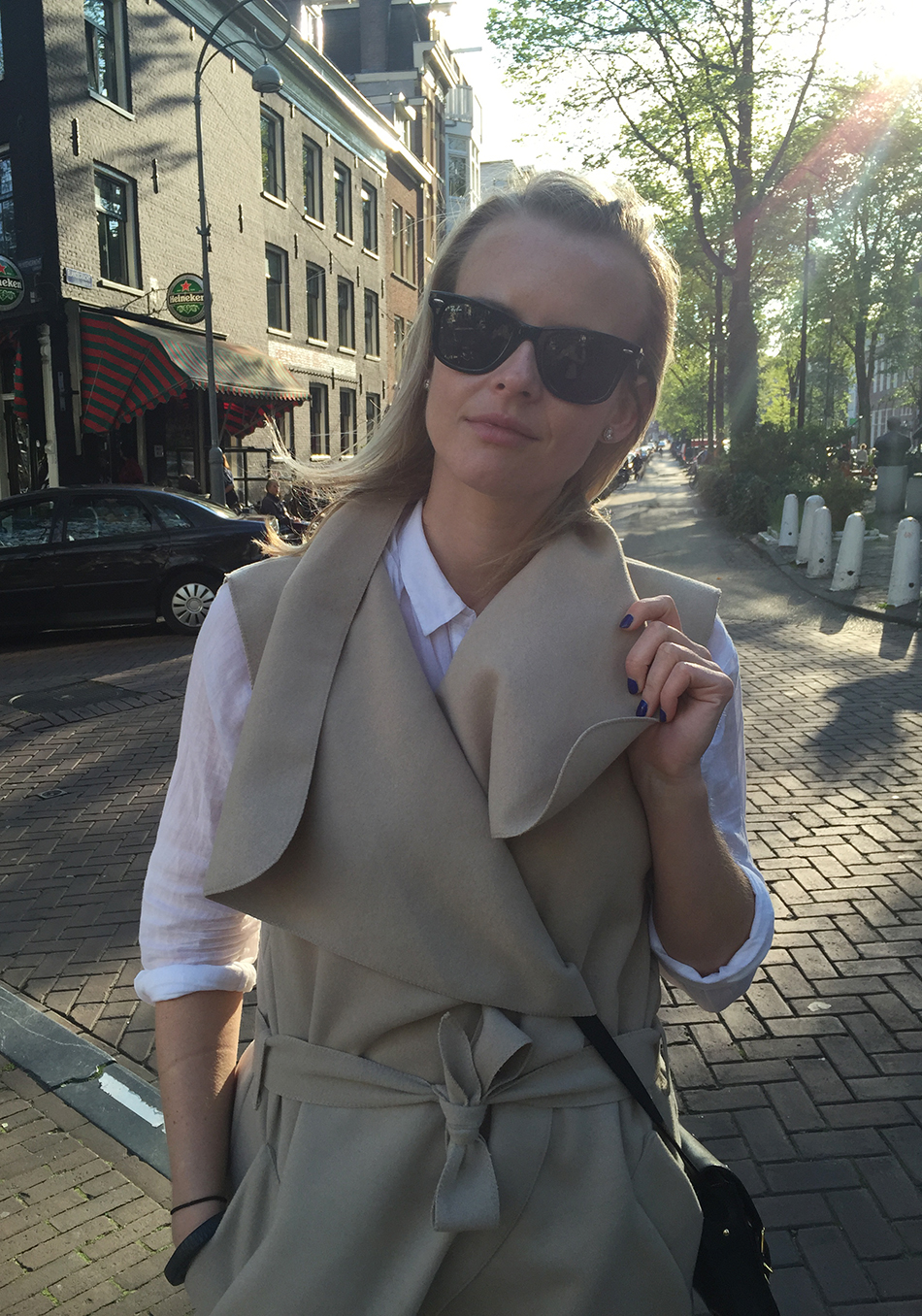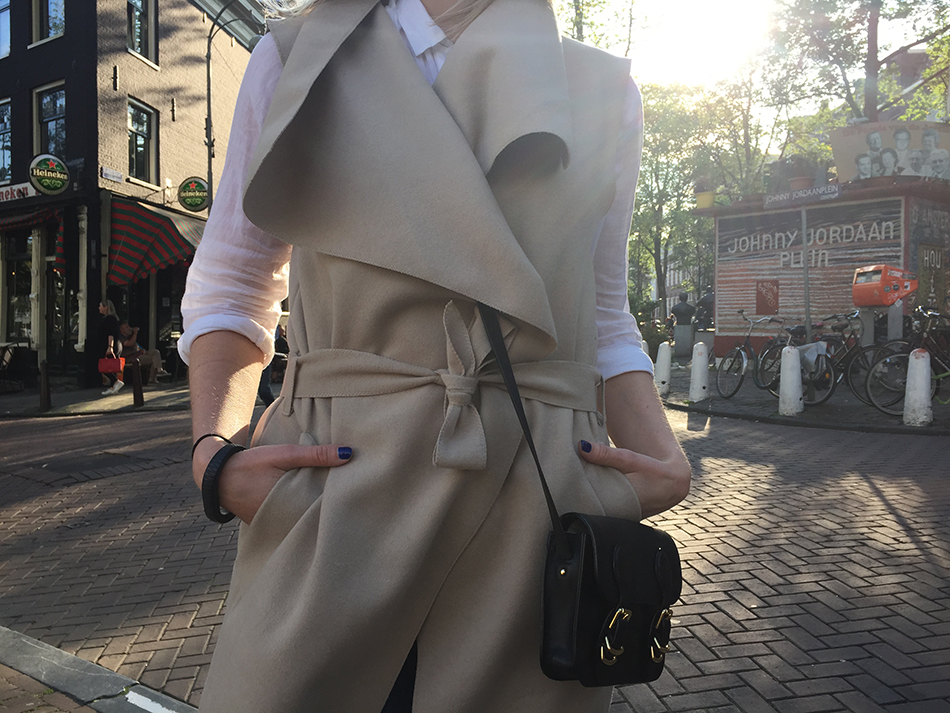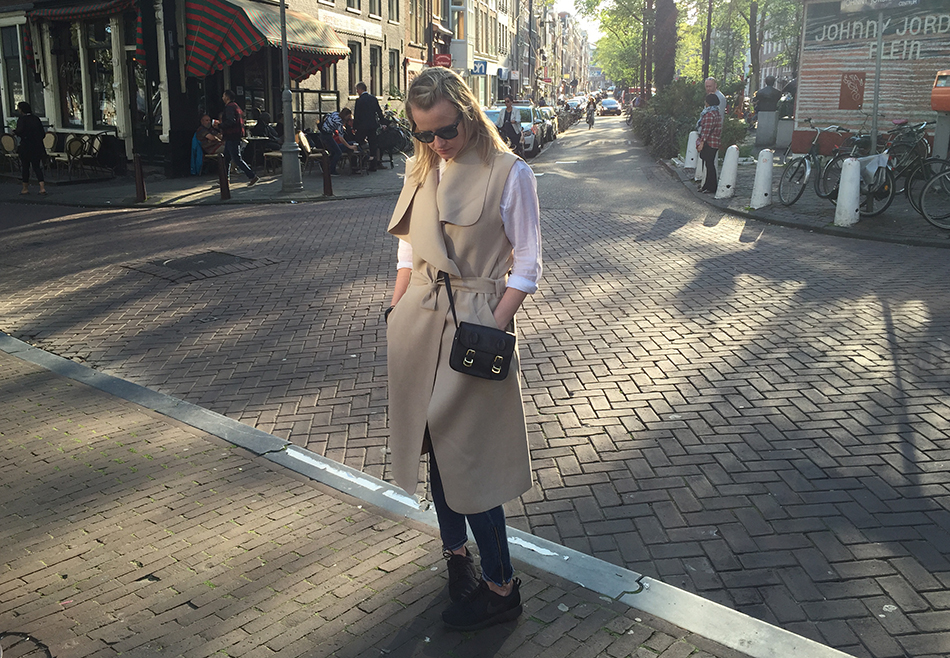 I was wearing:

Coat without sleeves (available here)
H&M jeans (old season)
Nike Roshe Run Black Sneakers
Whistles white shirt
Ralph Lauren cross bag