New season, new trends, new collections and again all of us will be searching for new looks to keep up with the latest fashion flow. I've just got back from Czech, where the weather has been fabulous. My family keeps sending me 'selfies' enjoying themselves by the pool, where it went to the point I said to myself! That's enough,  I am gonna plan a trip around the world for at least a three months and all what I will do is lying by the pool, playing beach volleyball, drinking lovely cocktails with a good company and of course visiting the best boutiques out there and share it with all of you! When is it going to happen? I don't know yet, but I am putting this plan in my ongoing list of things I want to do before 30 (ehm going closer, but still 4 more years to go).
The weather here, I moan about the weather most of the time (who isn't?), is turning into an Autumn, which, believe it or not, the Autumn is so beautiful here I can't actually wait. We get the sun, we can wear 'flipflops' and knit at the same time. I was always jealous of you guys in Los Angeles or Australia, you can wear shorts with knits and ankle pistol boots! How lucky ;).
All what we should wear now is to think about a transition, so don't go too 'heavy knit queen' style, neither to open sandals as you just about to go swimming, lol. Transitional pieces should keep you warm and cool you down, just in case the weather turns sunny again! I put together this look with comfortable trousers by Whyred that look casual, but can be also worn with a shirt so perfect for the office! Denim shirt (and anything like jackets, dress or skirts) are must this season, so invest in one right now as that's the perfect style to let you feel great in what you wear! The shirt is again by Danish brand Bruuns Bazaar. I wore the same shape in different print just the other day for my third look of 'How to wear AG Vintage High Rise jeans'. I' ve got OPI gel nails in 'Don't Bossa Nova me Around' colour and lipstick shade Stilleto from a new British brand Delilah (more about Delilah coming soon).
Enjoy your weekday. Hope you got inspired – let me know in comments.
With love, Radana.xx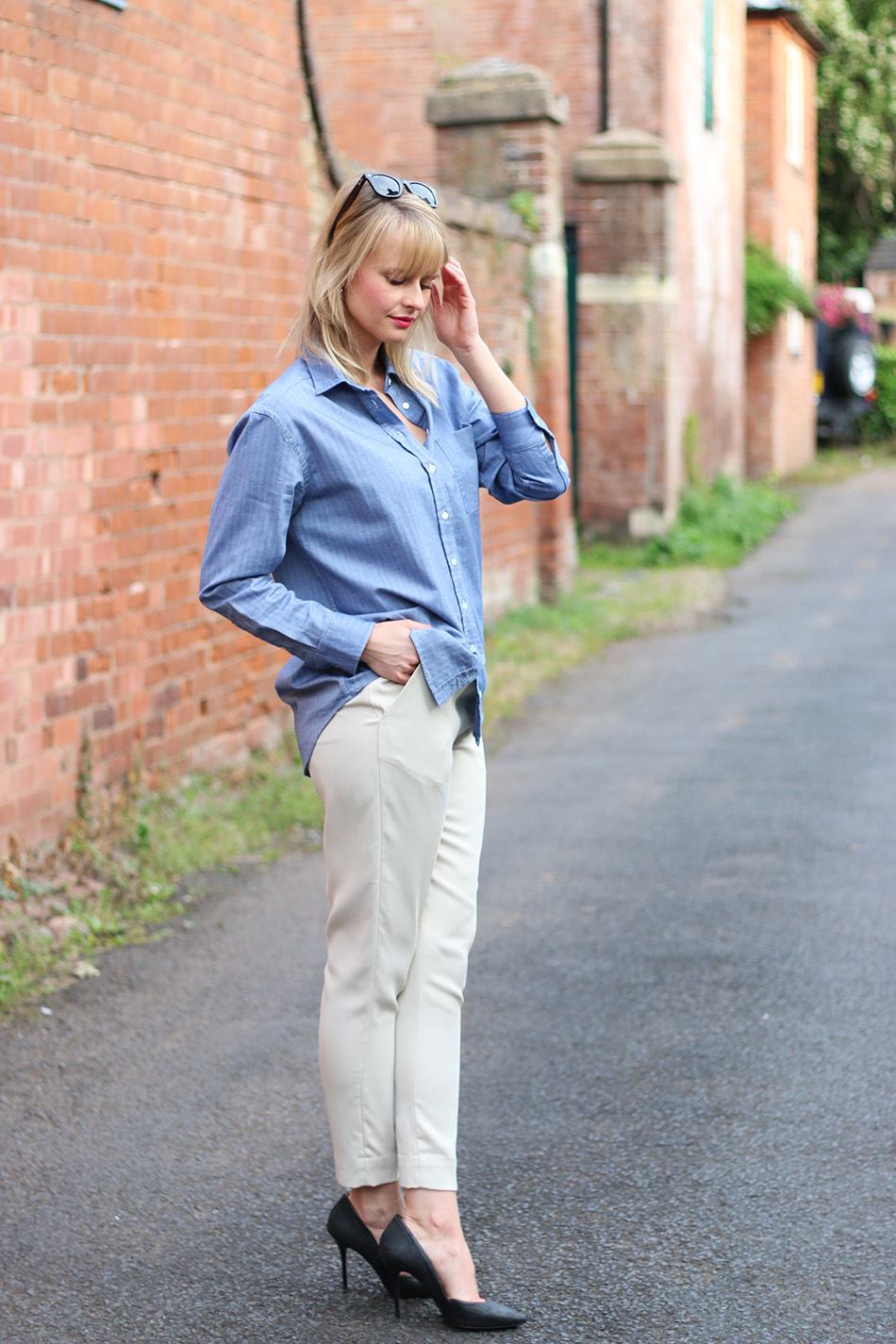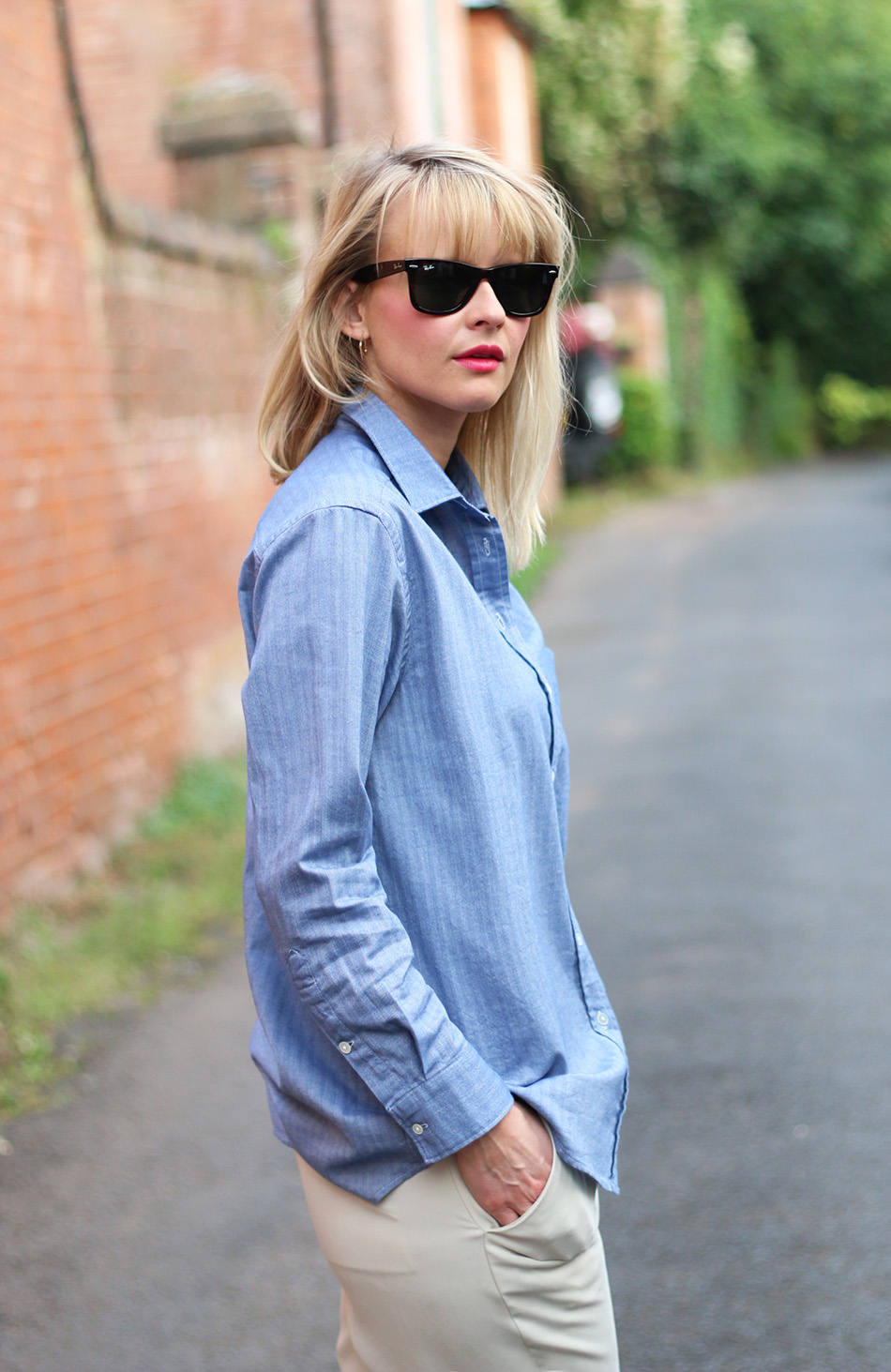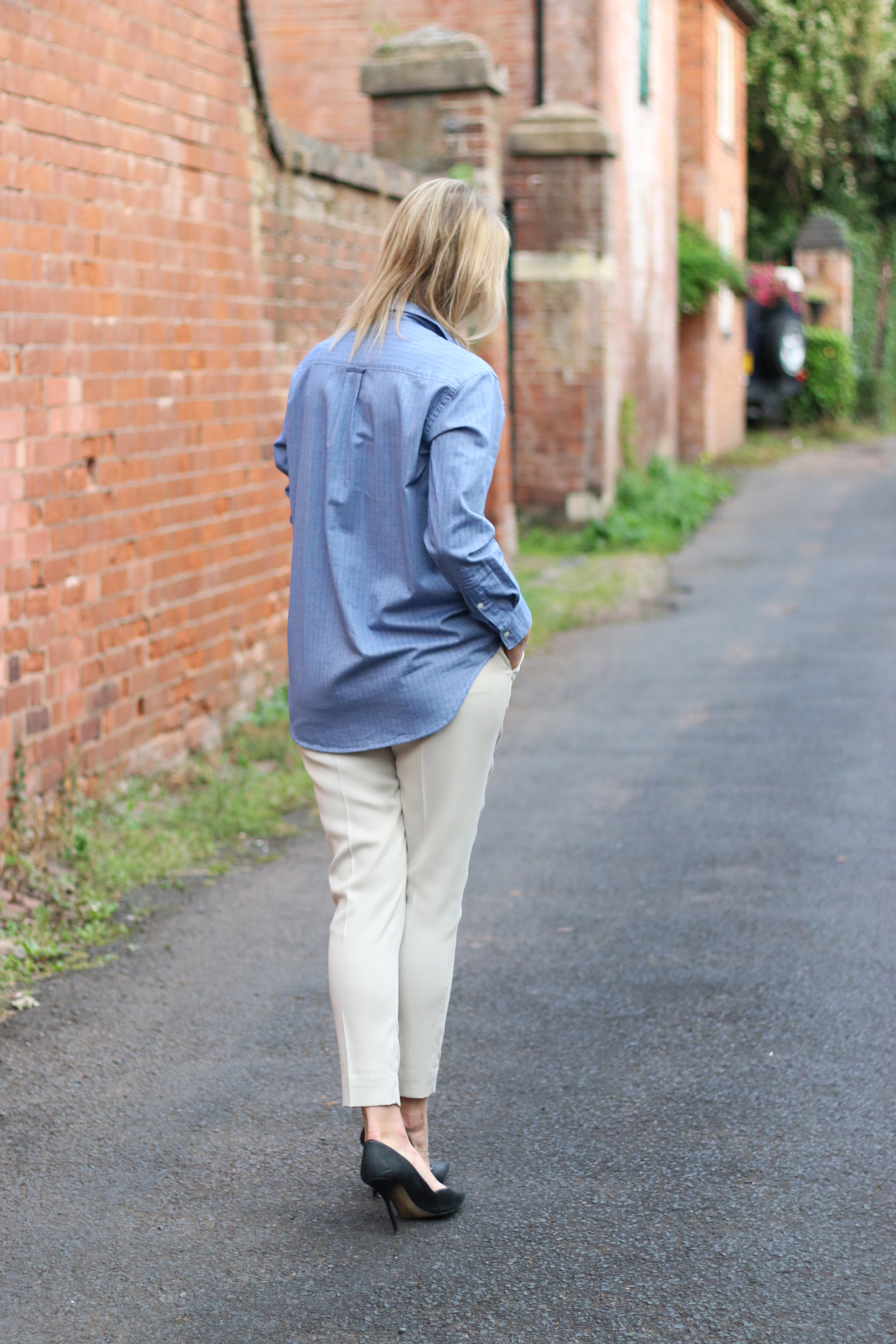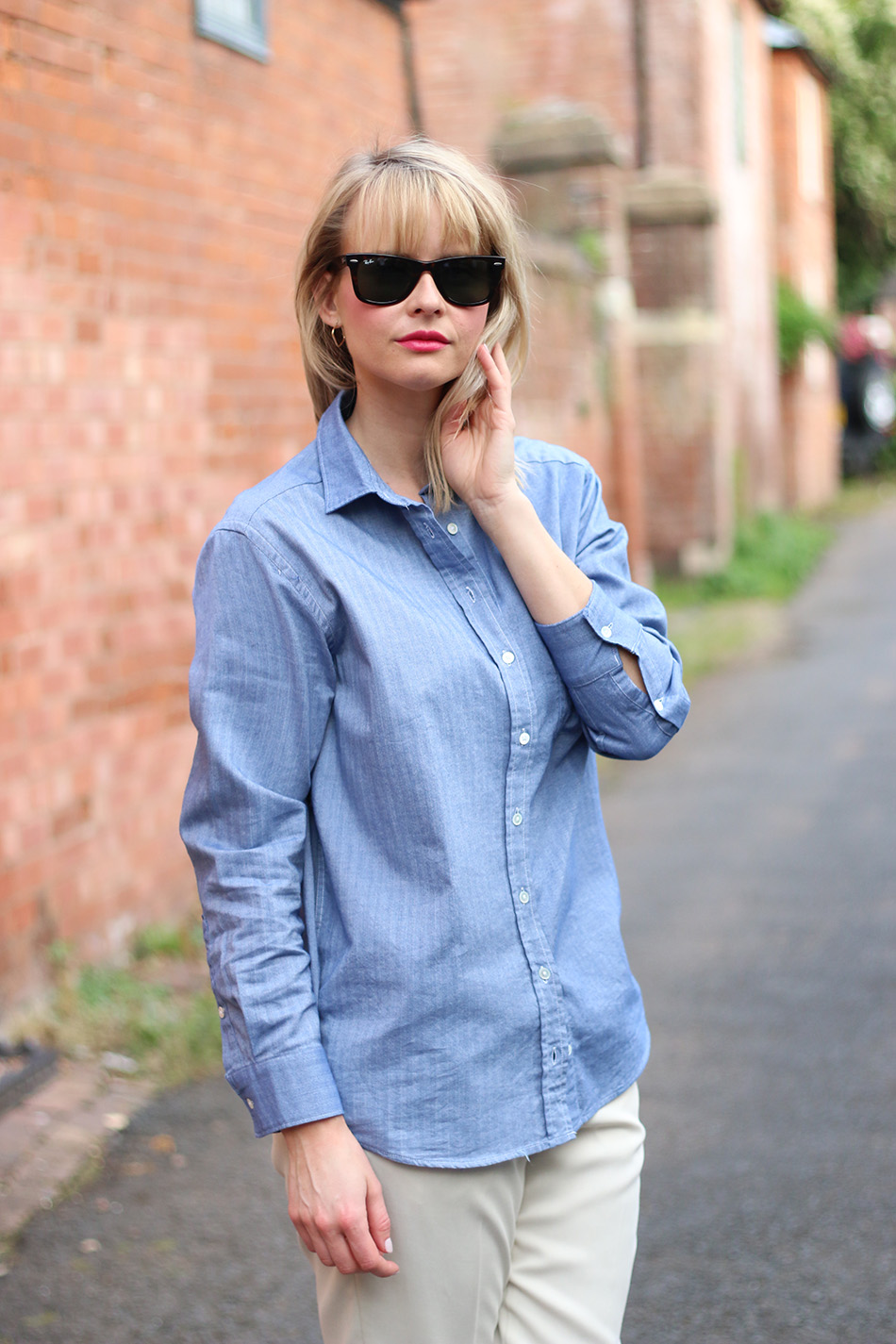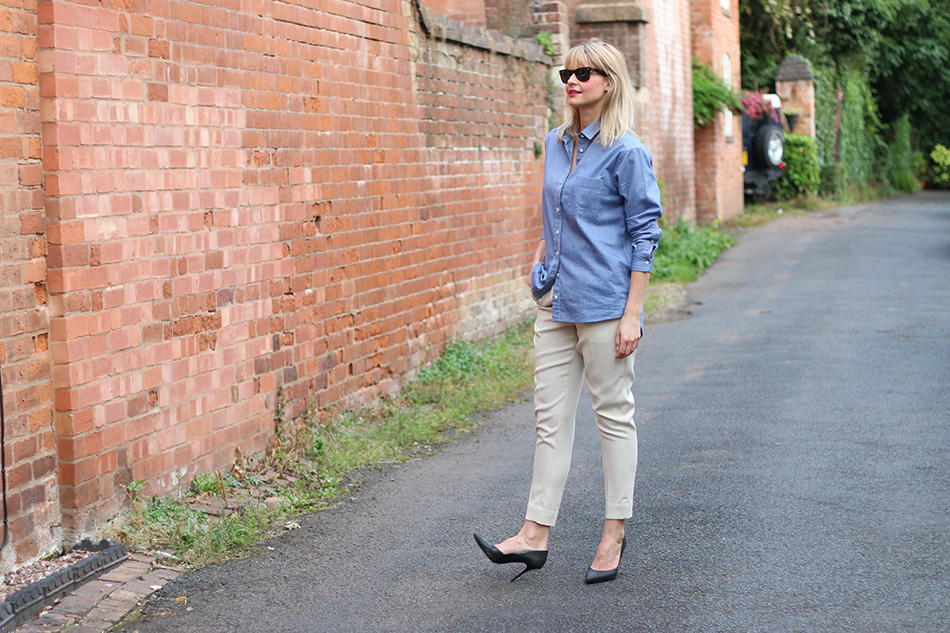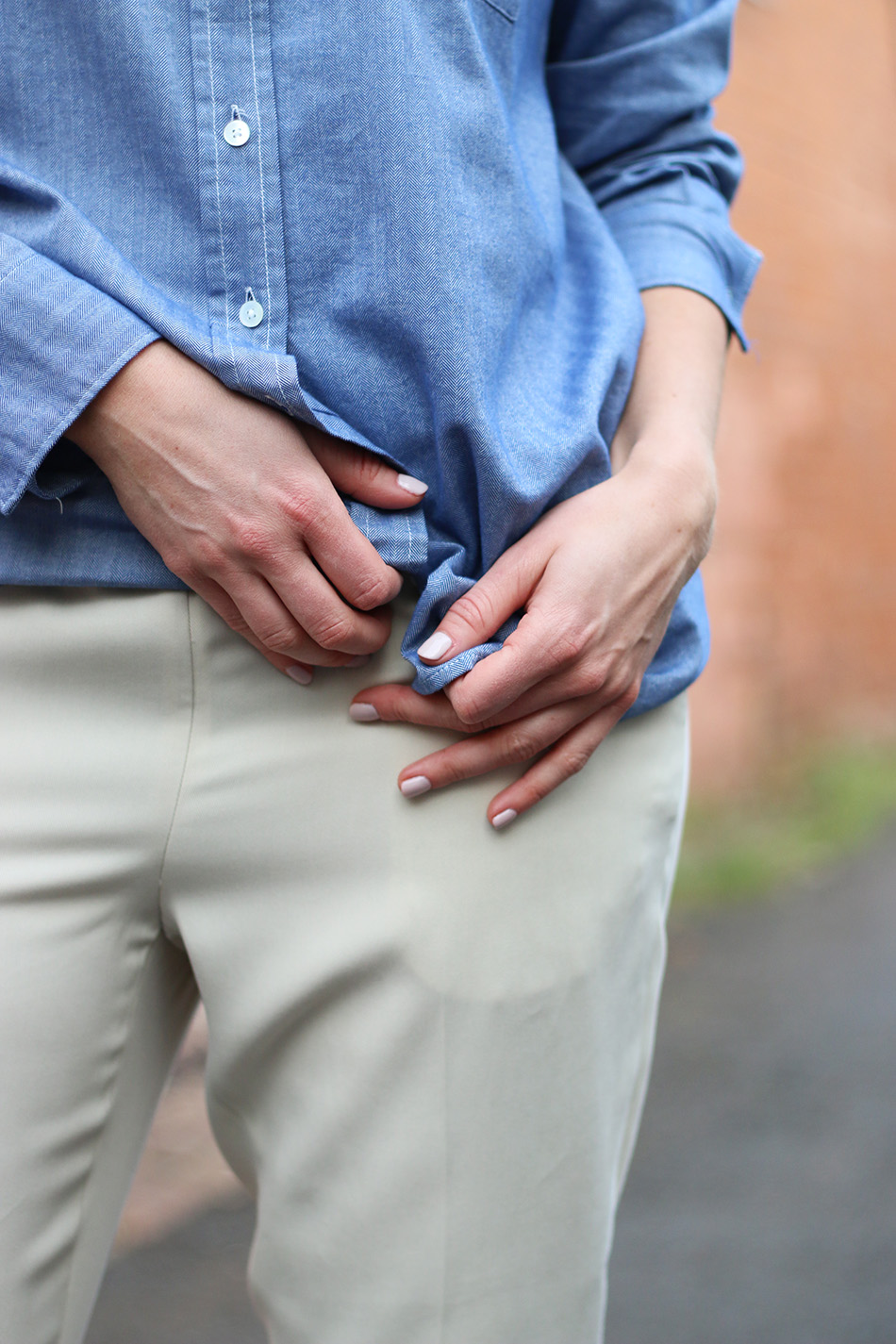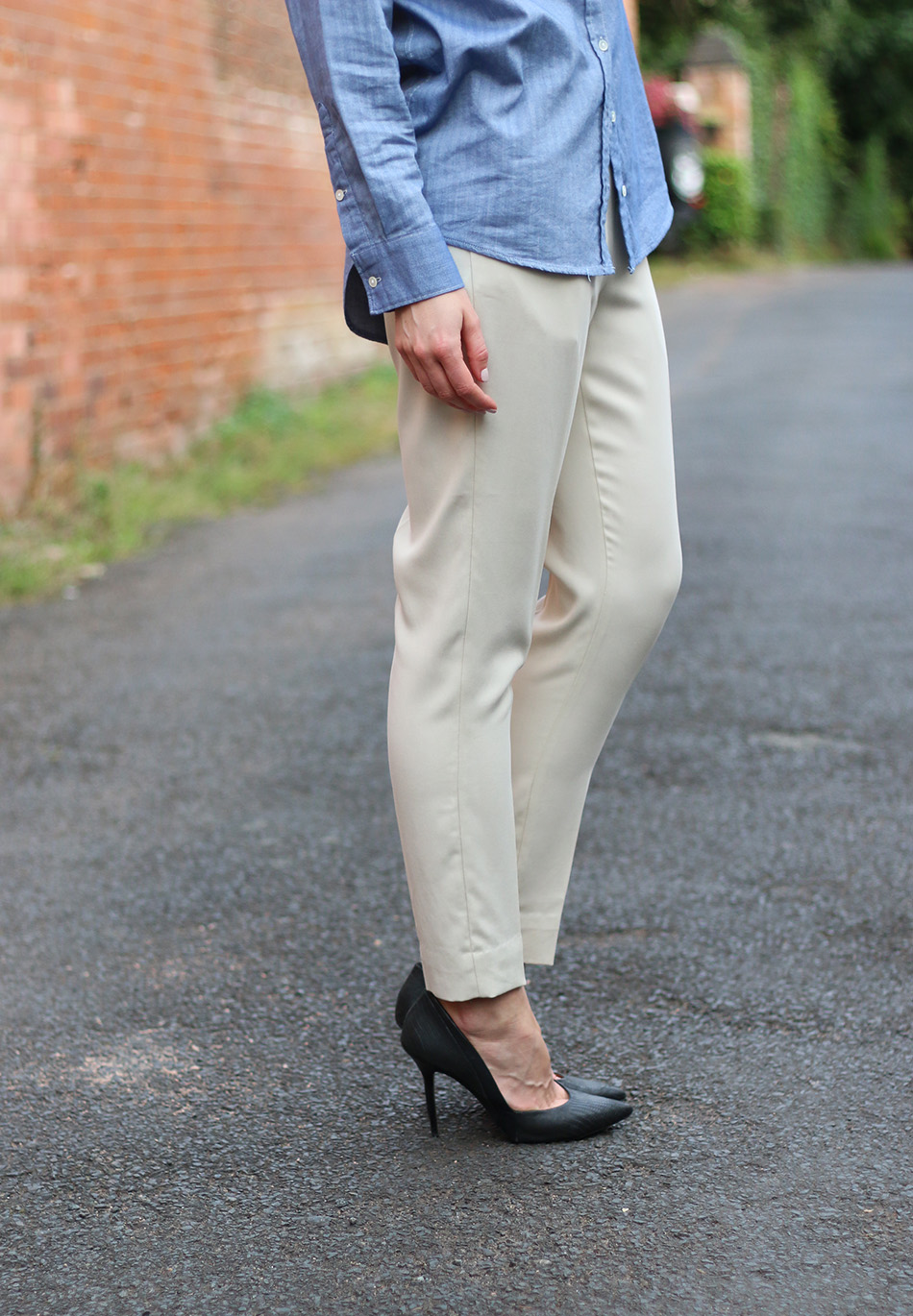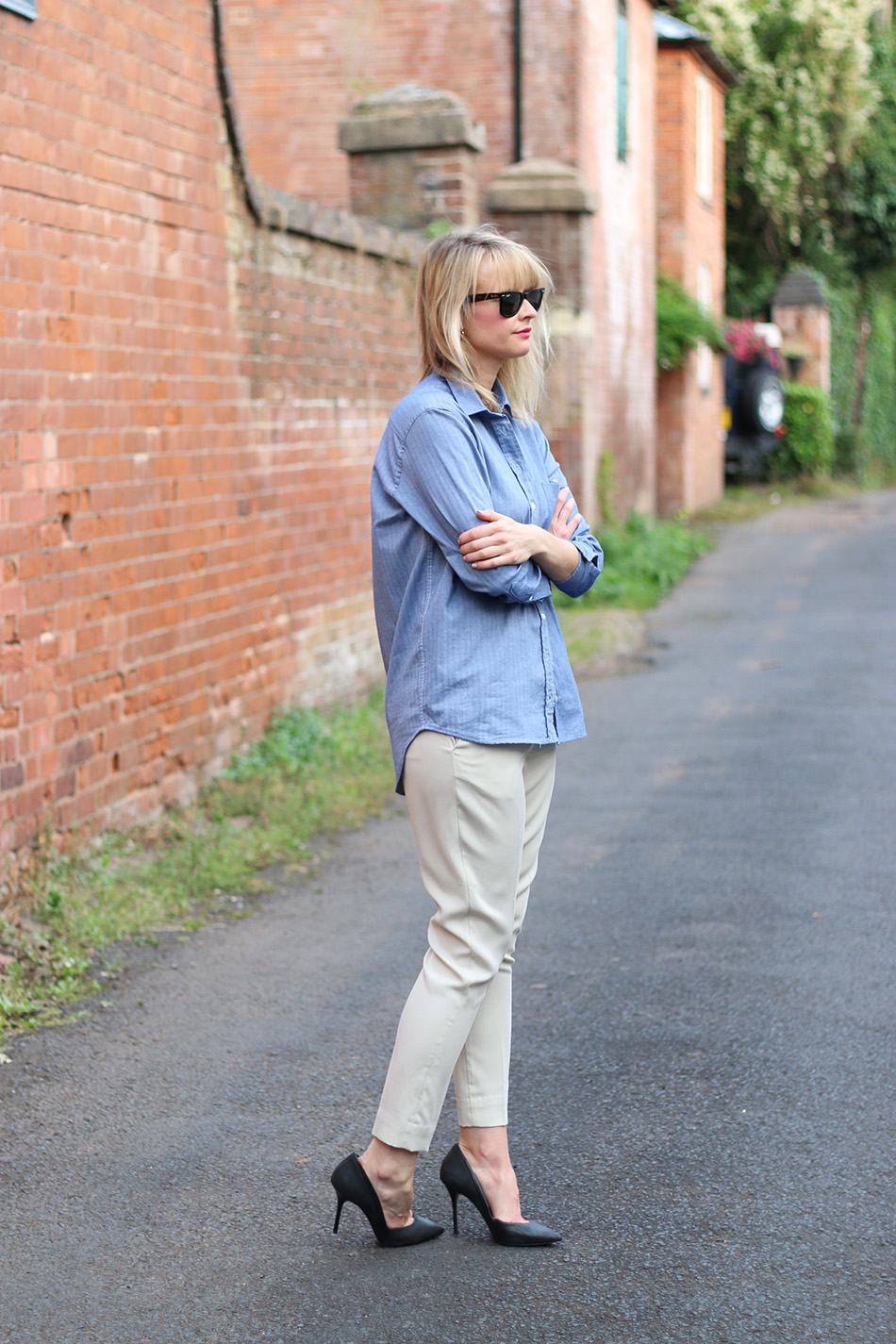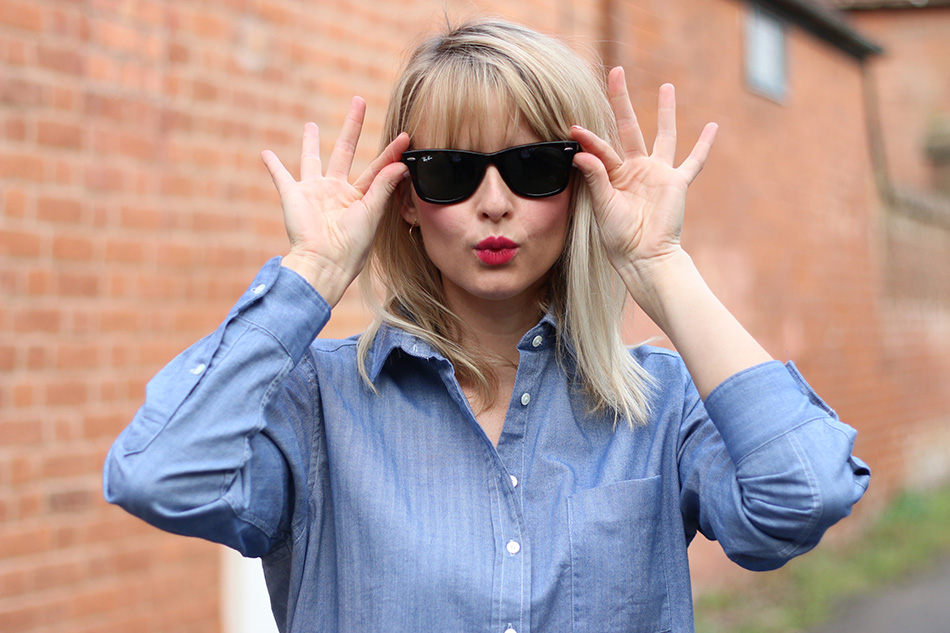 Whyred Trousers | Bruuns Bazaar Denim Shirt | Rayban sunglasses |