Hello gorgeous,
It feels like Spring is in the air here in the UK, time to rethink what you need in your wardrobe and perhaps do little bit of a 'spring clean too'.
I've invested in this bomber jacket that I absolutely love! I bought it last year, and I wear it over again and again. It is from Another Stories store. I am considering getting a new bag too. The one I am wearing here is very similar to my Chloe bag I have in grey, but I decided not to keep this one.
In the next few weeks, I have quite a busy schedule too, but I can't wait for May as I've got a few bits and pieces planned out…
I am launching my absolute favourite thing to do, Afternoon Tea at Primo, a restaurant I do PR for! There are a couple more events to go to and at the end of the month I am visting Prague and my home town Tábor. Me and Andy will be seeing my family and also heading to a Depeche Mode concert! It suppose it to be one of those that you can't miss!
I also have a surprise for you but that will follow soon, so make sure you don't miss any of my adventures and my looks! Follow me on Instagram and catch up with me and my blog!
With love,
Radana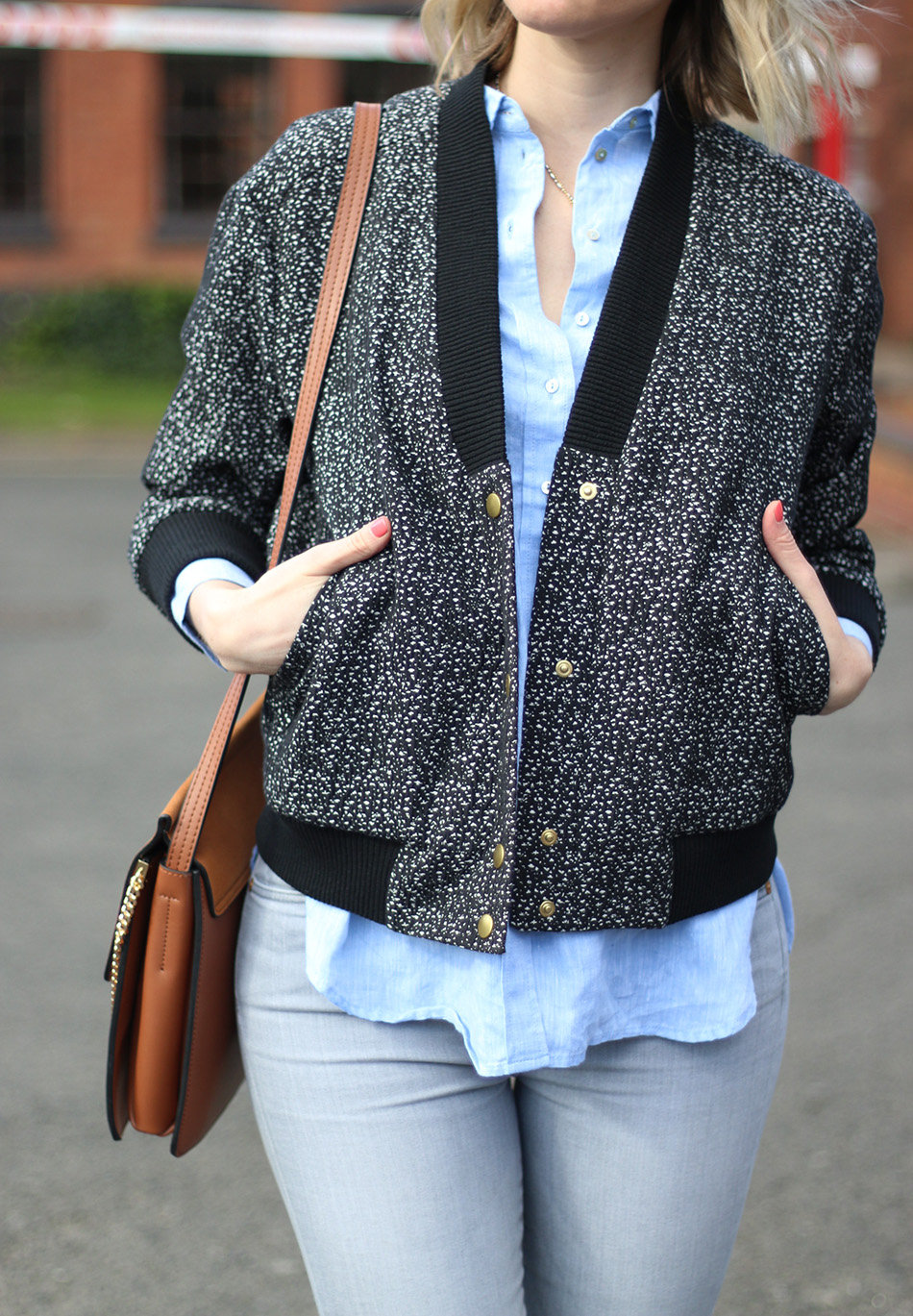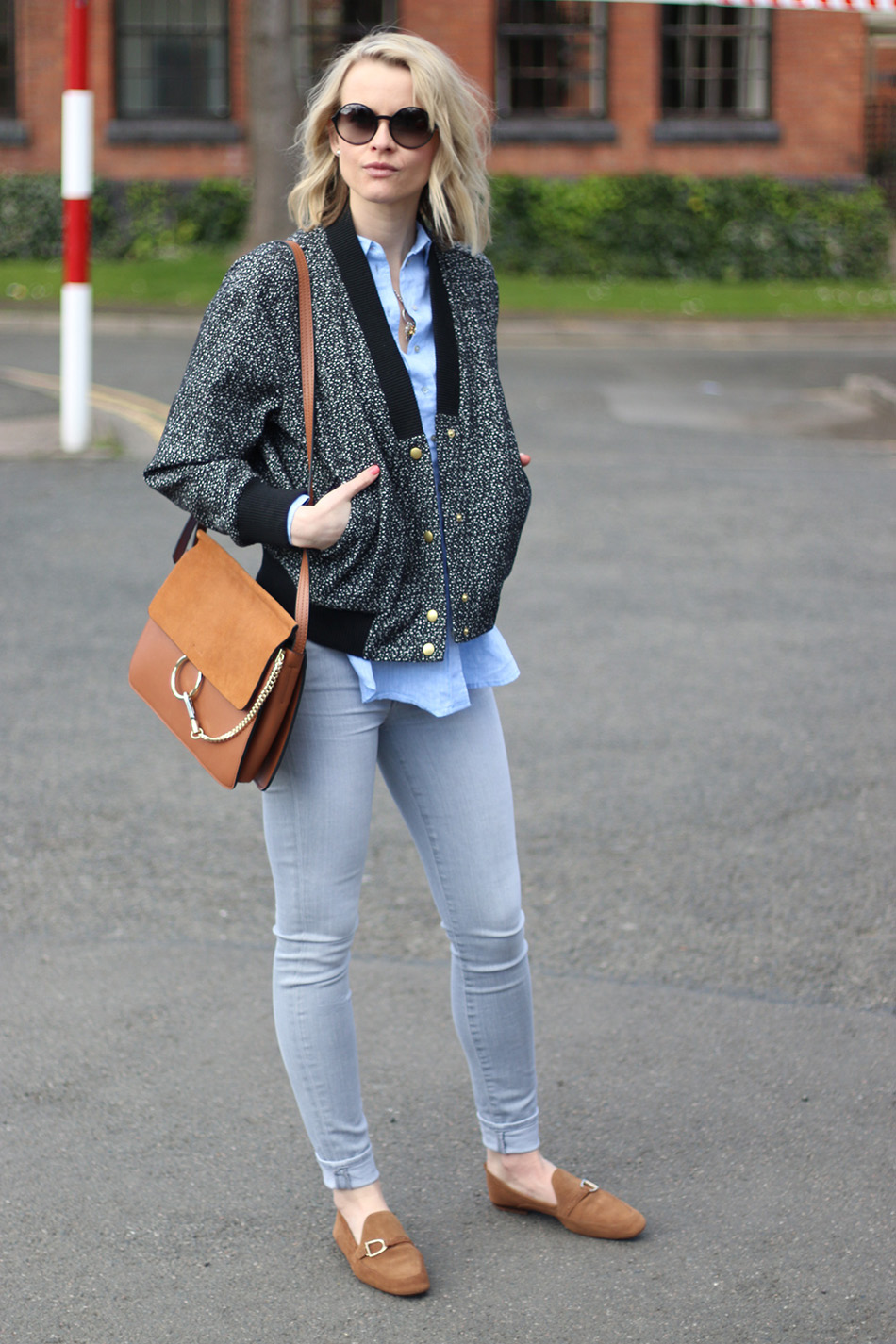 I am wearing:
&Other Stories Bomber Jacket (Similar here)
Chanel Sunglasses
7 For All Mankind Grey Jeans
Zara Loafers (very similar here)
'Chloe' inspired Bag