I love knits in general and can't even have enough of them in my wardrobe! When I tried this higher neck jumper, of course I couldn't just let it stay on the hanger. It is simply perfectly perfect! I love the way it keeps you warm no matter what the weather is like! You don't even need to add scarf what a great advantage!
This winter  jumper goes well with a pencil skirt like the one I have from By Malene Birger (TIP 1: Pencil skirt is so handy to have in your wardrobe in black or charcoal grey, so if you think of investing in one, I strongly recommend it) and also great with my new purchase -> grey pair of skinny jeans from 'Sevens' -> a look with the new pair of jeans is coming here 'on the blog' soon.
I also recently got my first Chanel ever – round sunglasses that I just love. What do you think about the shape? Back in my teenage age I used to wear similar shades so I am glad I found this style from Chanel! Makes it cool when you wear a classic brand, don't you think? I enjoyed wearing my look with pair of ankle boots, but having a second thought and if I would planned for example going for a lunch with my family or so (TIP 2), I would swap the boots for a pair of pointed heels for more feminine and smarter look. Stay tuned for more looks.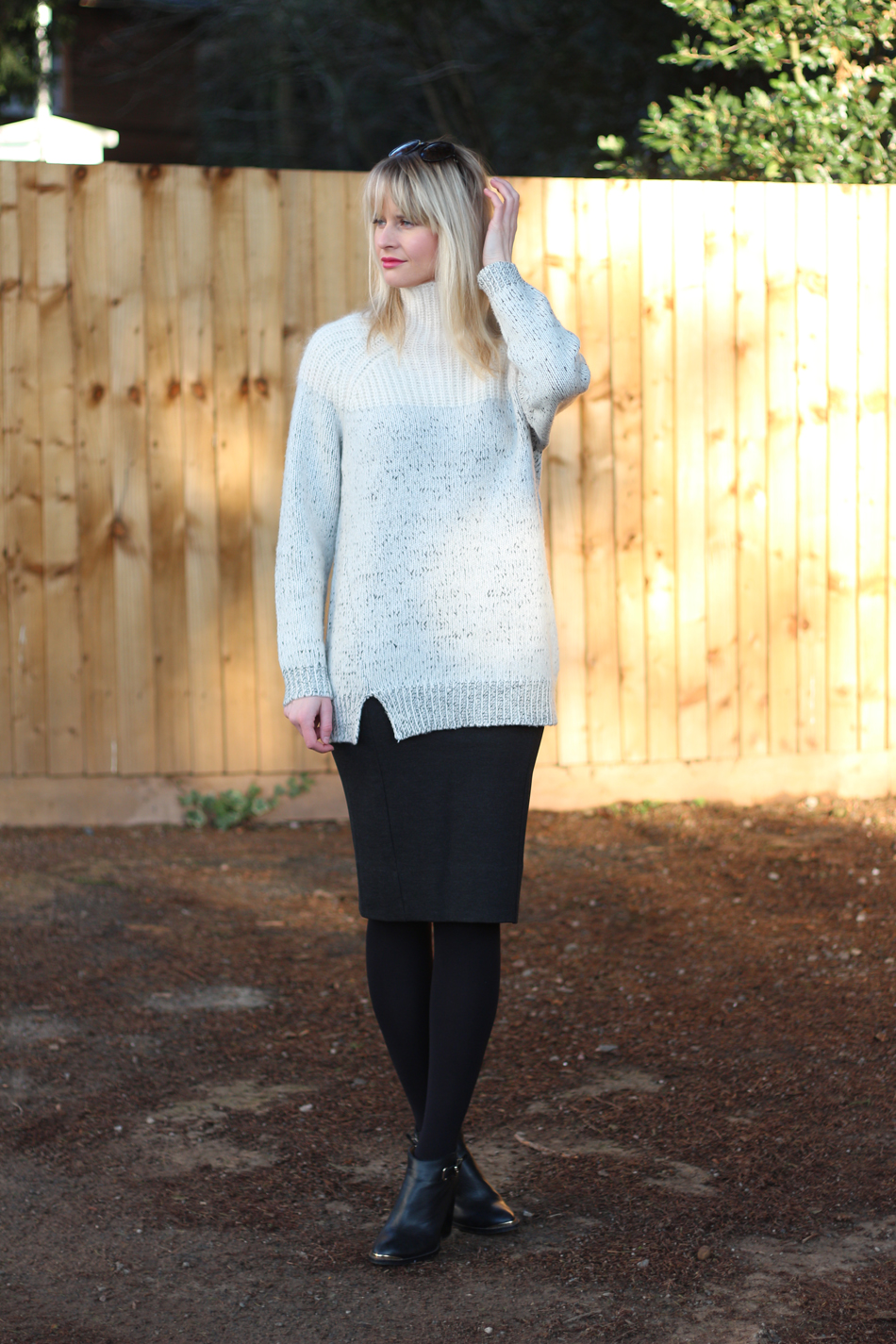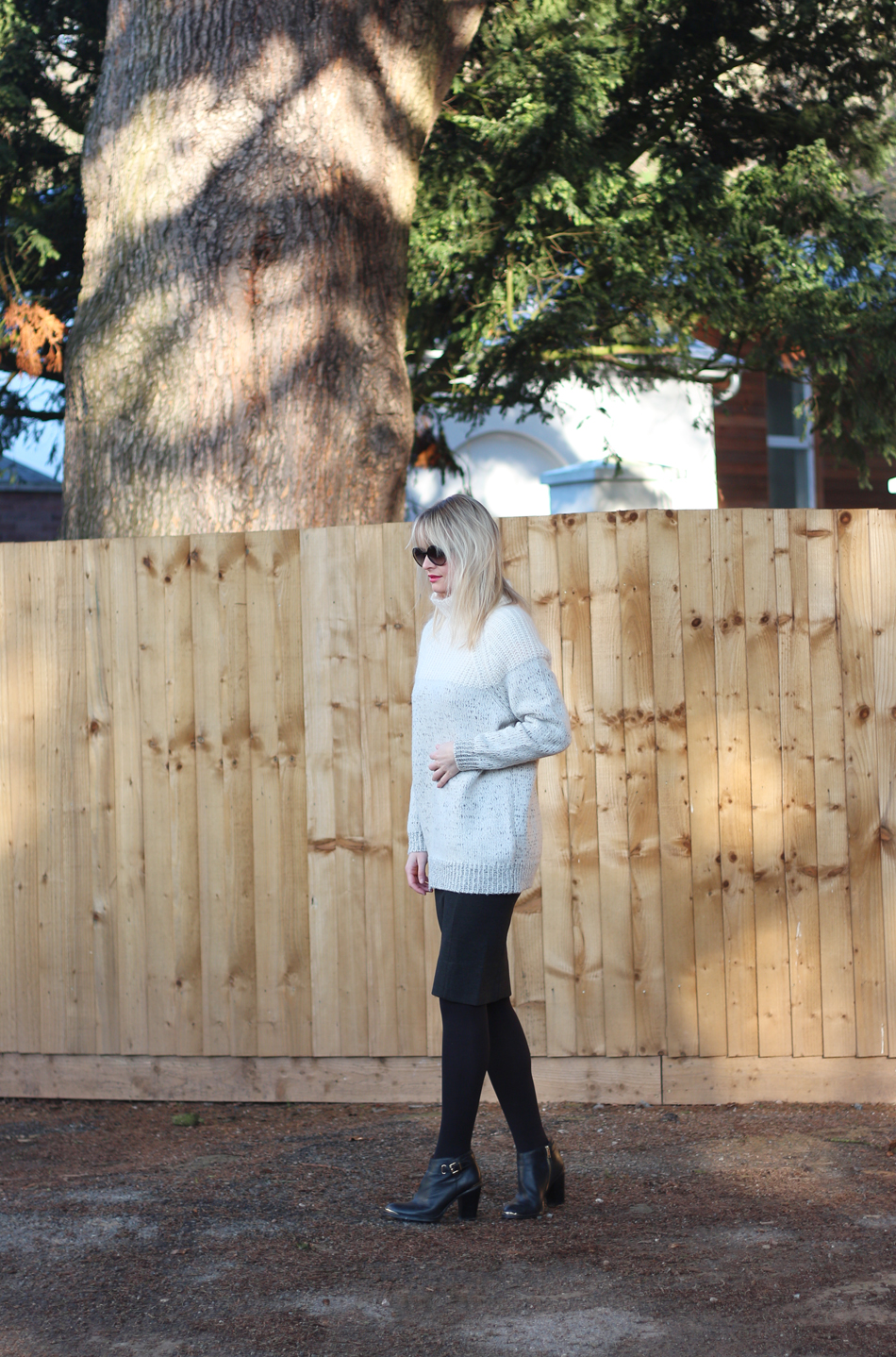 I am wearing:
By Malene Birger jumper and pencil skirt
Chanel sunglasses
Veromoda boots
Ingenious Rose Gold stone earrings
Photography by Tomas Hruby