Happy Friday everyone, here is my look that I worked on with Misha back in January. And because of the unexpected technical issues with my laptop and other stuff that just happened in my personal life since the beginning of the year, I was able to post this look just today, before Valentine' s Day. Today is Friday 13th, so what' s more to wish for? I believe this day is just as good as any other day, so don't worry too much about anything, it is all good!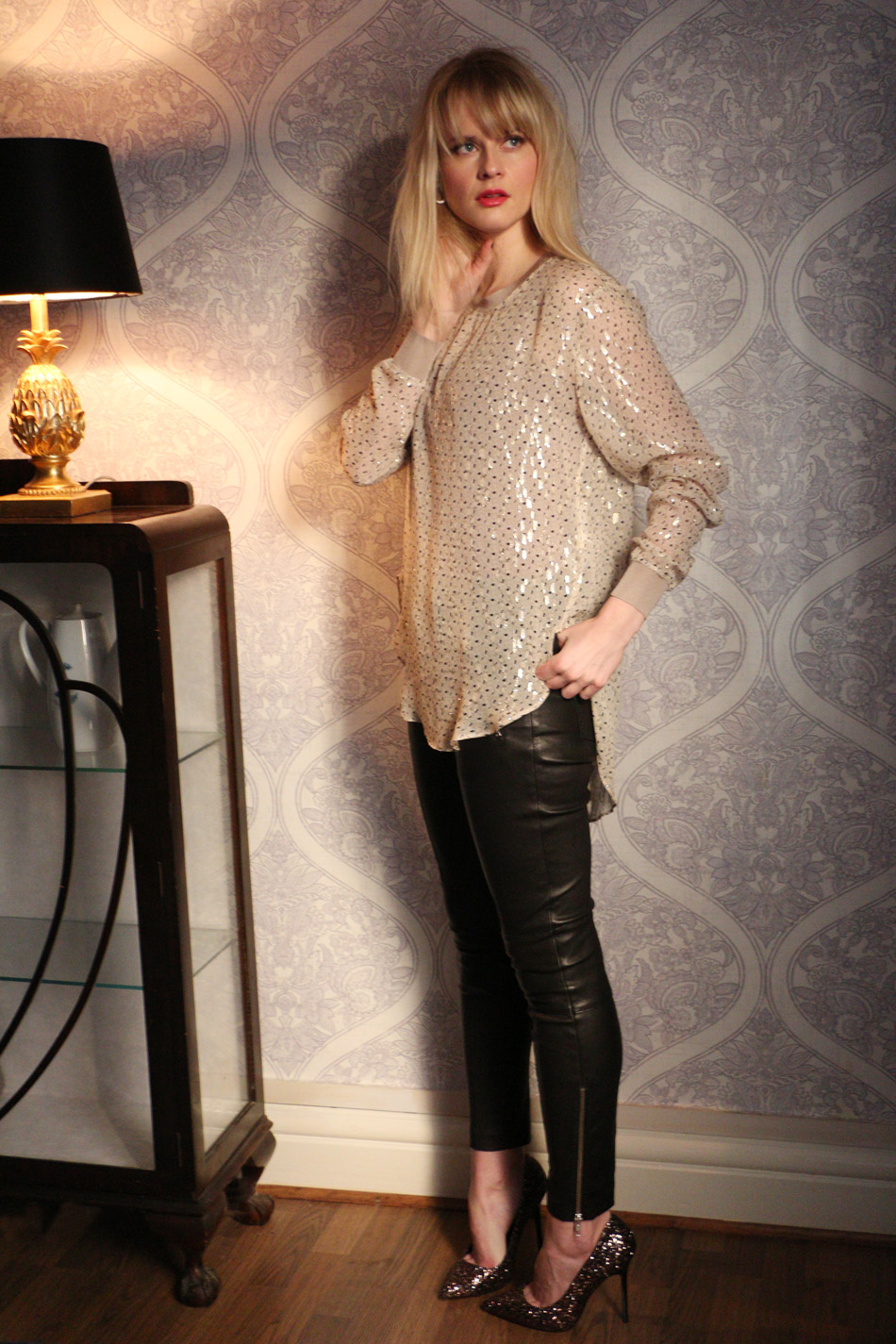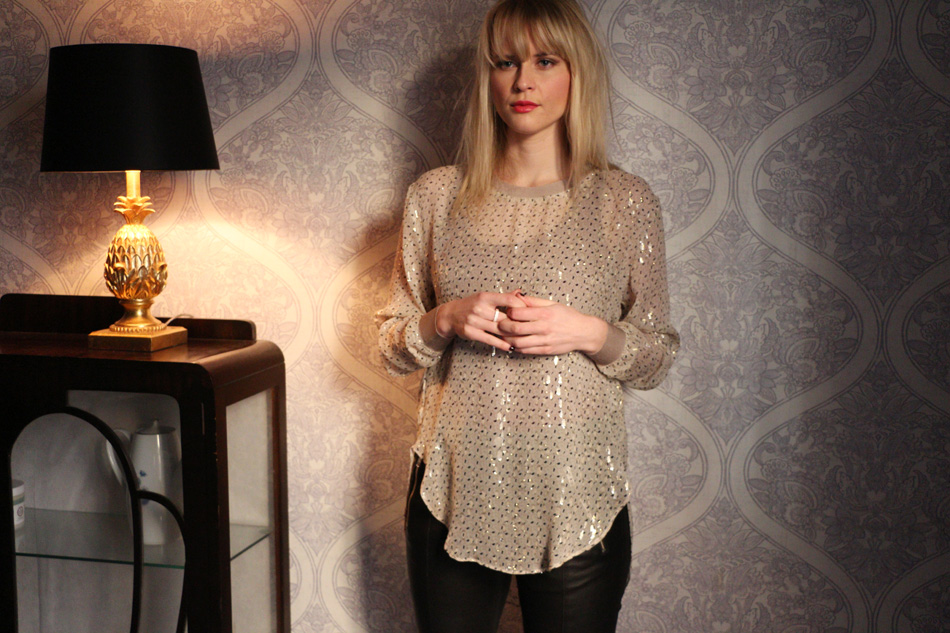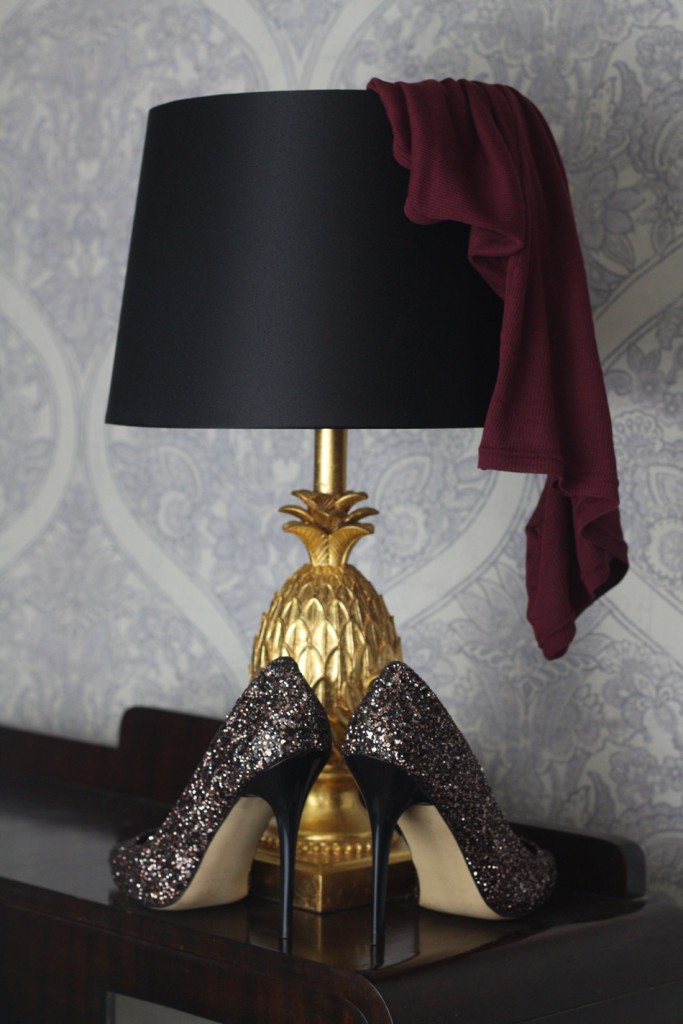 I was and I am still quite in sparkle mood since the festivity, which is kind of strange looking at it is already February  2015, but you can't have enough of a sparkle in your life, don't you think?
I wore this By Malene Birger Sparkle Top from High Winter Collection with my leather trousers from Whistles. I can honestly say, these two brands are my favorites for the last couple years. No doubt I have a list of other cool brands, and mixing the feminine pieces with some cool edginess, that' s what Fringe and Doll is all about!
But what is the best thing I love doing every season? I love to score a piece in sale and mixing with new items from the latest season. I mentioned before I got these leather trousers in Whistles for such a bargain that I couldn't firstly believe it.
Details like the pineapple lamp on the picture just can't be overlooked, I love these objects that adds a character to the room and design itself. We used a room in one of UK' s popular but small beauty salon' s  that brings the feel of home and coziness when having treatments. I have regular treatments in this salon (as it is just around the corner from my house).
I got my heels from Office, cute right?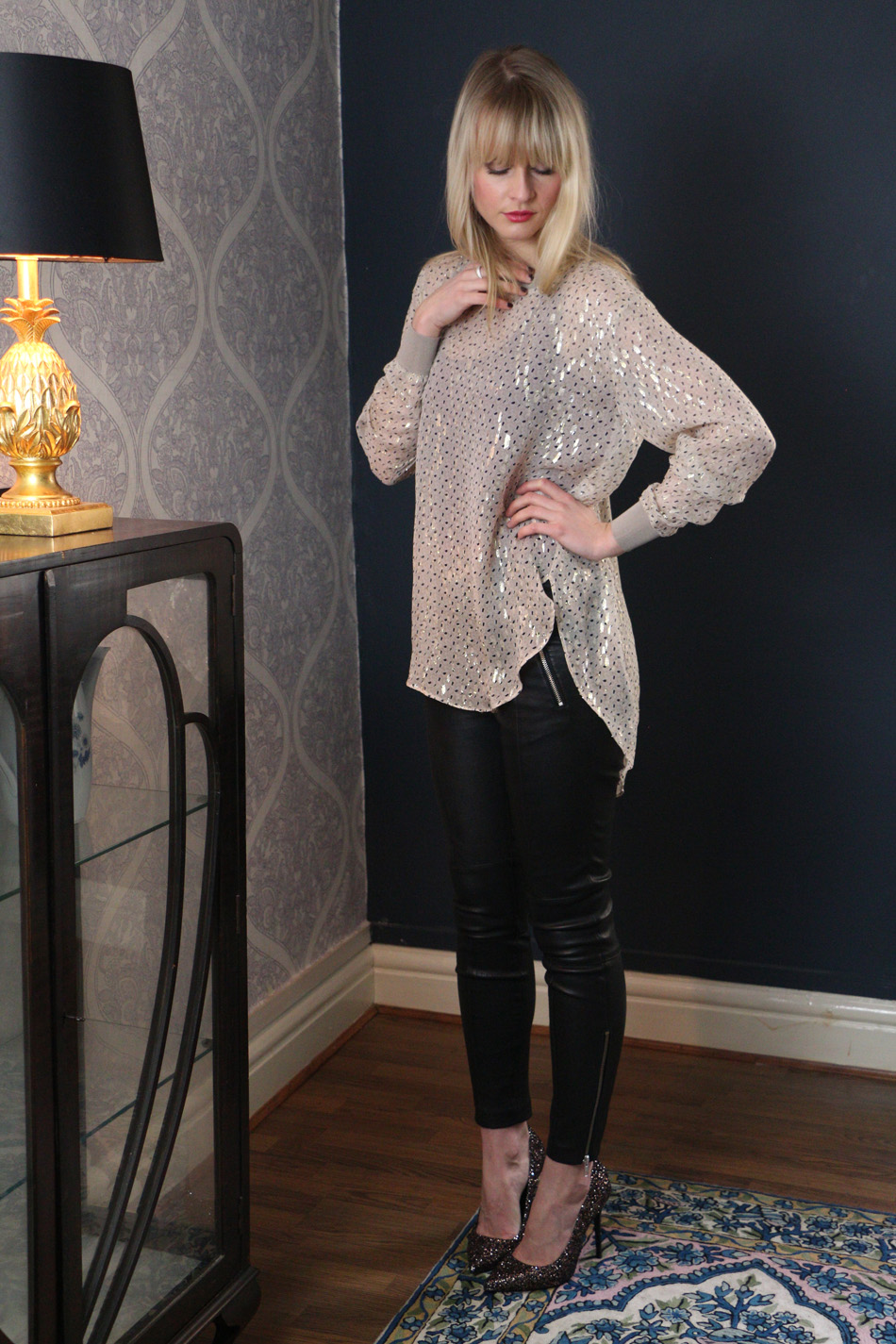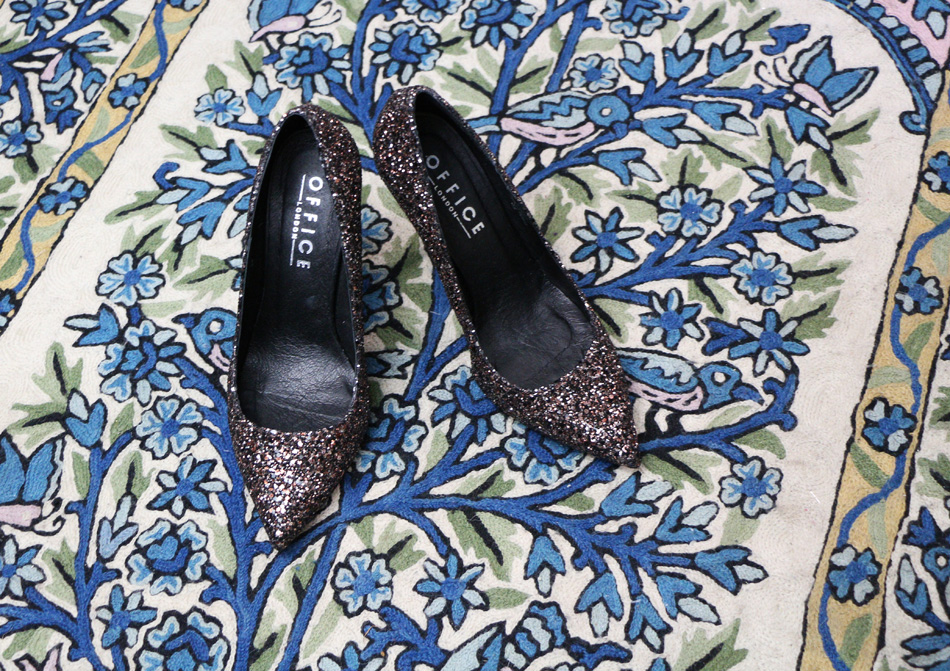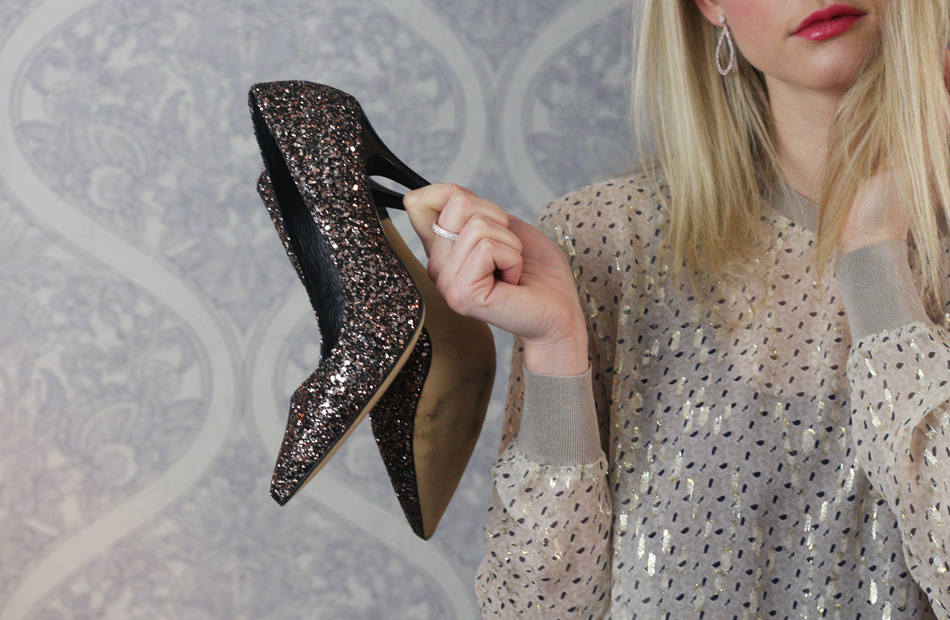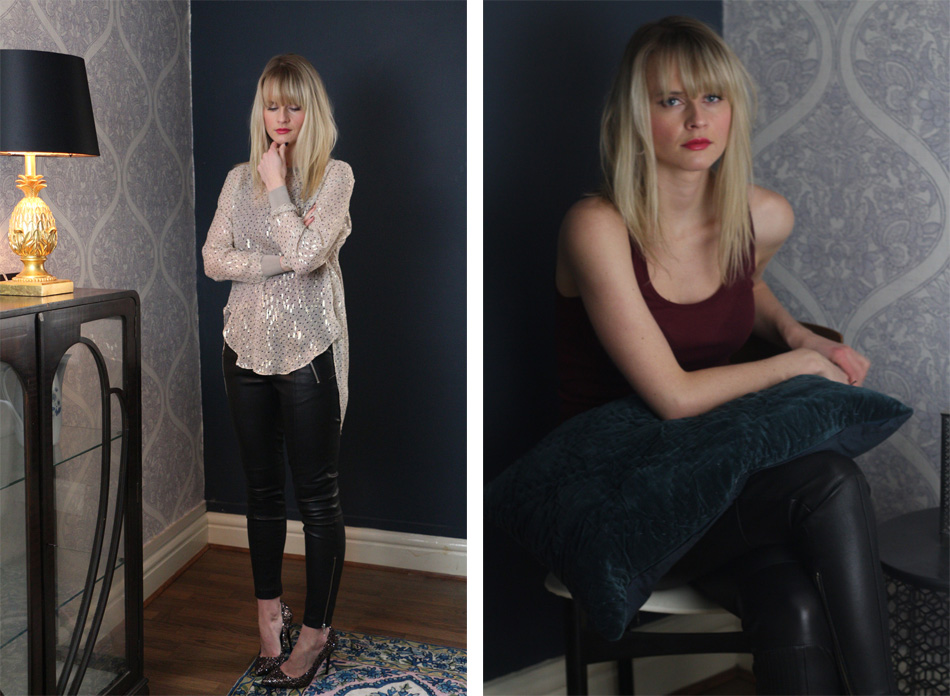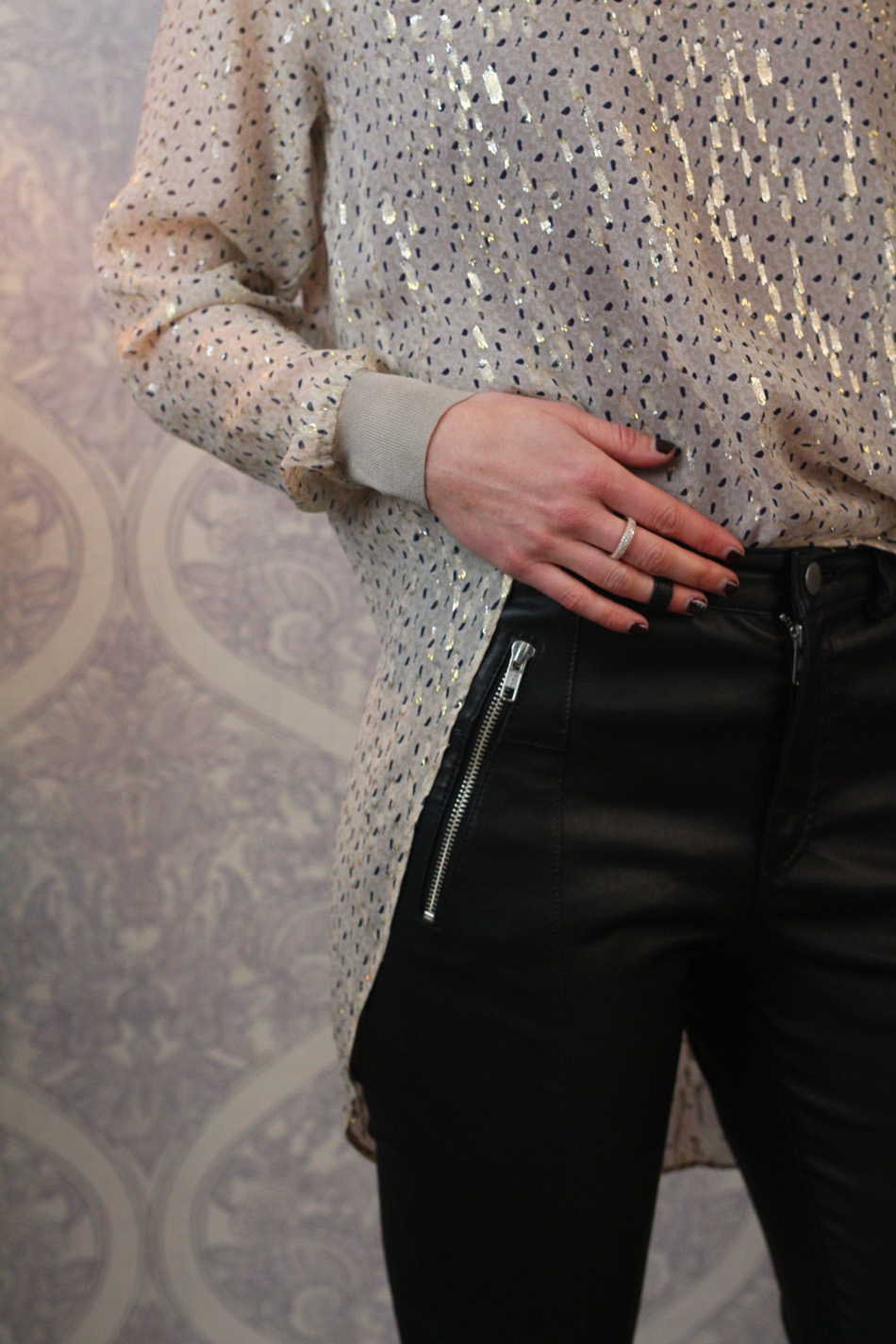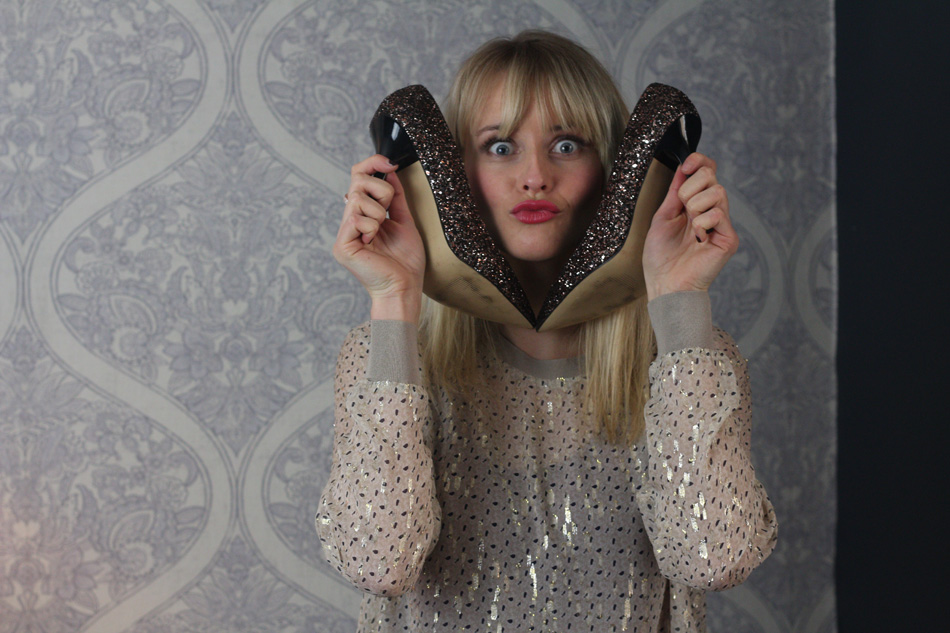 Concept: Radana Hruba
Photography: Mihaela Nedeva
I wore:
By Malene Birger Sparkle Top
Whistles Leather Trousers – SALE (similar here)
Office Sparkle Heels
American Vintage Burgundy Vest
Ingenious Jewellery