Long time no published! Here is my recent instagram catch up with my day to day moments through my lovely lens of an iPhone 6.
Enjoy. With Love, Radana.xx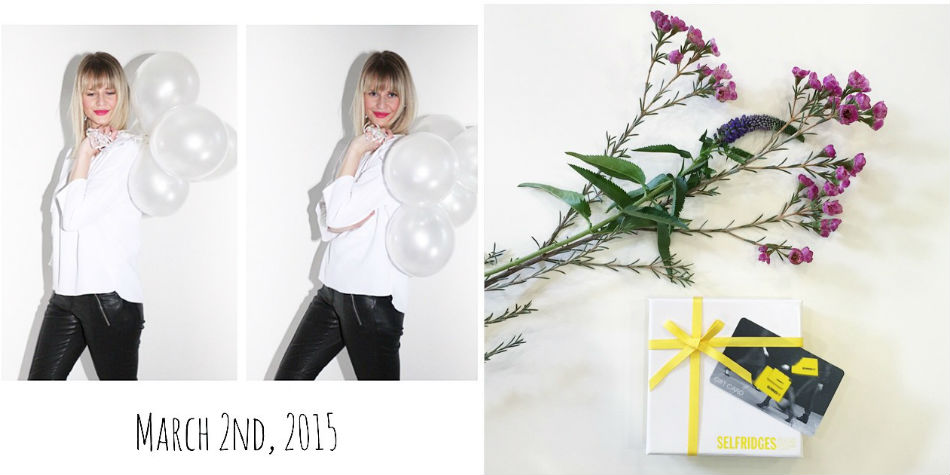 1. Starting with beginning of the month, my birthday. If you haven't noticed I turned 26.
2. My colleagues knows me so well and treated me to a gift card at Selfridges. Amazing.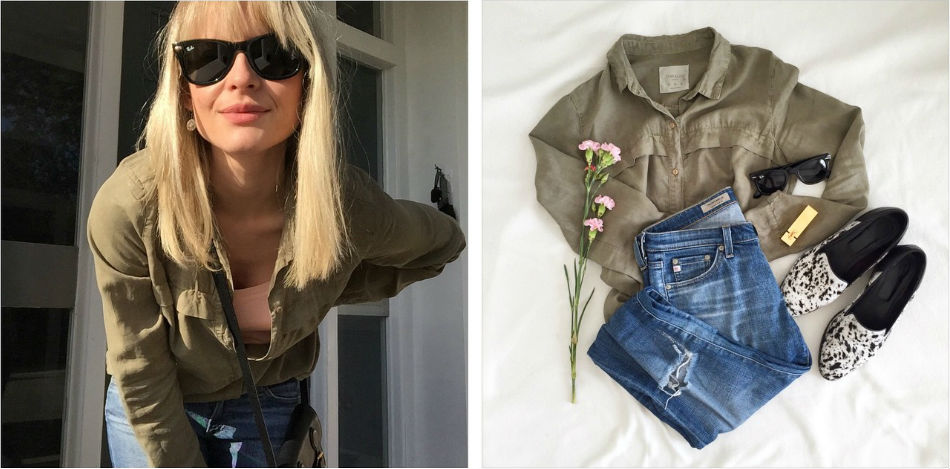 3. just enjoying the sunshine in my look.
4. My Sunday look lied down flat | still life photograhpy
5. Went for a lovely walk up in the Malvern Hills last Sunday!
6. Hiked completely at the top, always feels great.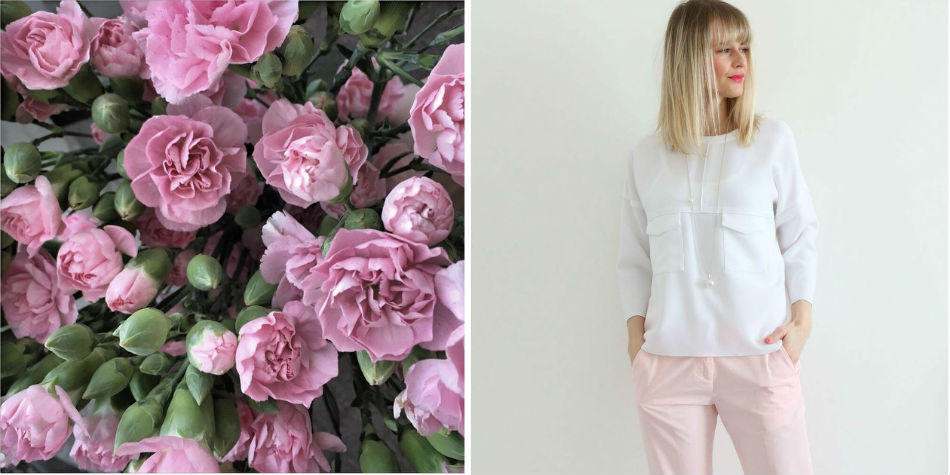 7. My love for fresh flowers is so big that I have to get myself a bouquet every now and then (pretty much every week).
8. My latest look on the blog 'Three ways to wear YMC's pink chinos'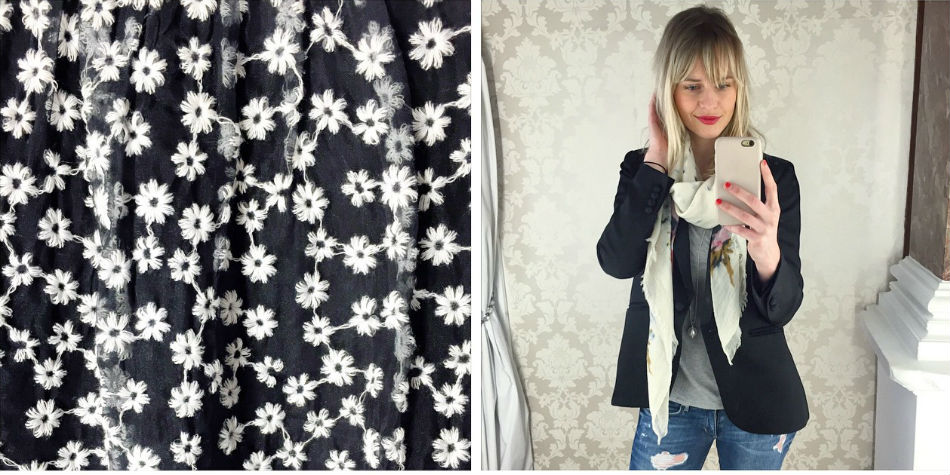 9. So lovely print of this organza dress, another YMC' s piece. I love their feminine styles this season.
10. My everyday grab-it-and-go look, blazer, jeans, T-shirt, scarf, red lipstick and pearl necklace.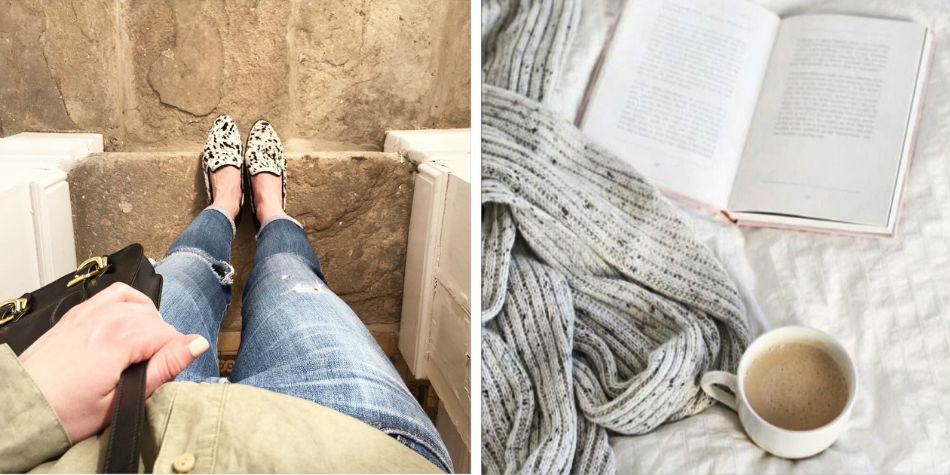 11. #FromWhereIStand = my pony The Kooples flats.
12. A lazy Sunday morning with a cup of coffee and book.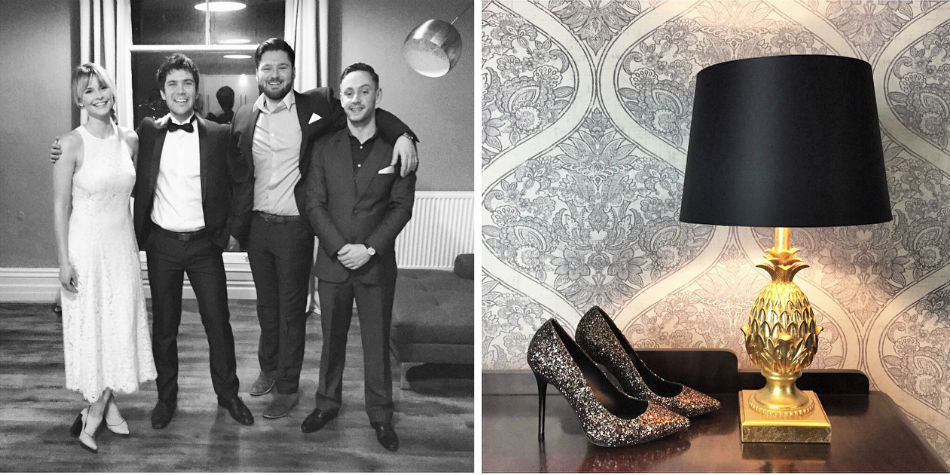 13. Dressed up, dinner, birthday, friends = great party!
14. My sparkly shoes, with a pineapple lamp that I absolutely adore.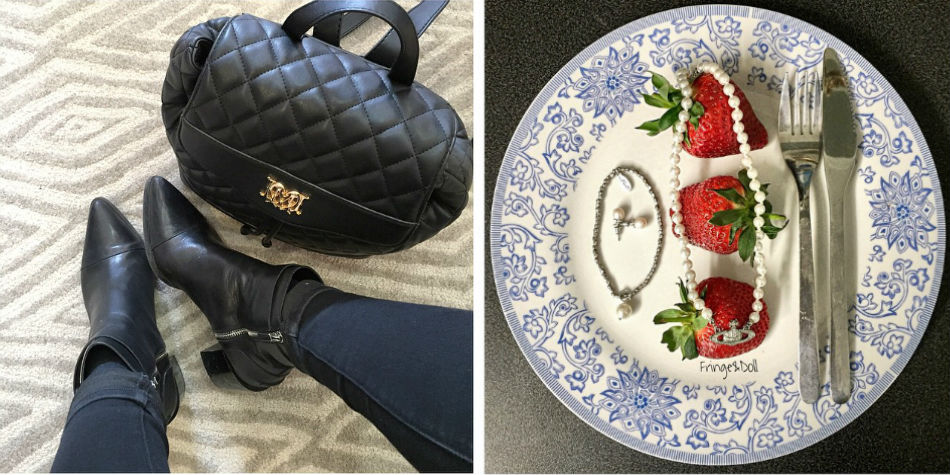 15. The love for leather, simply as that, with Zara boots & Moschino backpack.
16. Had a play around with my lunch yesterday, #stilllife with my favourite Vivienne Westwood Pearl Necklace.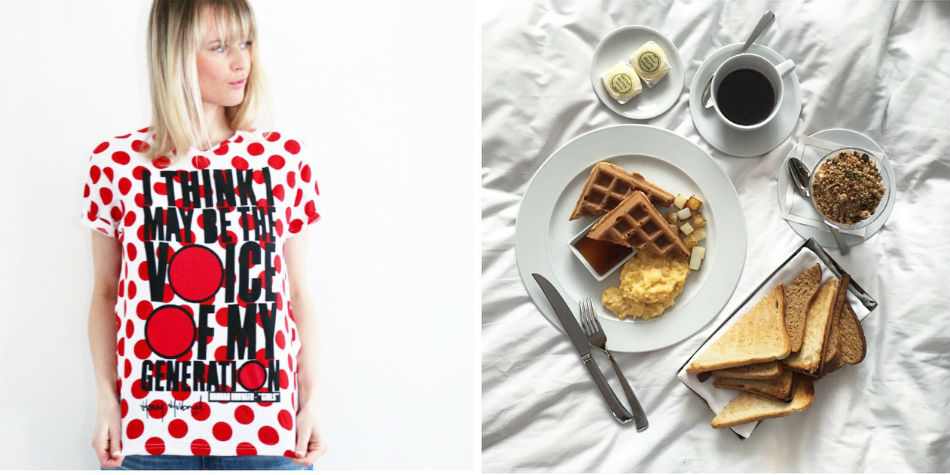 17. Supporting the Red Nose Day here in the UK, read more about it here.
18. Another breakfast in the bad, this time American one!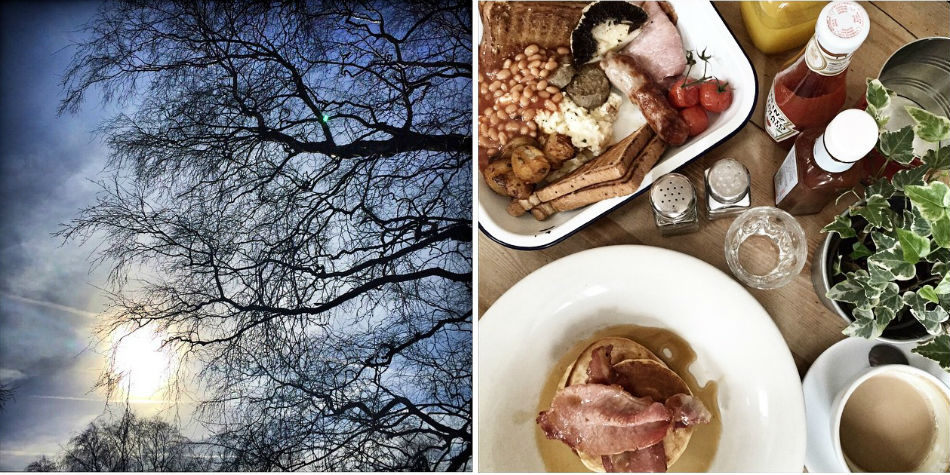 19. What a beautiful sky, Spring is coming (hopefully soon).
20. After my birthday party, we all had a lovely brunch. You know how much I love brunching!!!