Happy Holidays,
I thought I start my Christmas this year with a new set of posts and what's better this time of the year than 12 Days of Christmas. The traditional 12 days starts on Christmas Day, but as we are already getting into the festive mode, there are few things I'd love to do over Christmas and I will share it with you over the next couple of weeks.
On the first day of Christmas …. I am starting with festive gift wrap idea for this year. I went with a colour matching theme, to be exact. My wrapping papers, Christmas tree and Christmas table all goes well together (more about it other days). Because we move into a new house in August, I had the luxury of starting from the beginning with my decoration …, so I went for it!
Below is a list of five tips how I do Festive Gift wrap each year. The below points should guide you on how to get most out of your time without too much stress this Christmas. I am not an expert but I enjoy wrapping presents and coming up with new themes for my loved ones. So your next Christmas is as easy as possible …
1. START EARLY. Start planning your theme early and research where can you get few bits and bobs. I started in ,id November, it was anywhere near to where I should've started. By end of November all retailers had sold out on their best Christmas stuff! Crazy, I know! So really if you want to go for it, save yourself a time and start thinking about it as soon as you can. I had to make few unnecessary last minute adjustment.
2. CHOOSE A THEME …., and then change you mind! But only little bit. I went originally with Highland Myths I found at John Lewis this year, and of course changed my mind later on. I'll be honest, I went to the point having about three staff members at John Lewis running around trying to find what I needed. I felt guilty after all, as it all happened naturally, I promise, I only ask one person, but three end up trying to help me. Incredible customer service I gotta say, thank you John Lewis team in Birmingham. You'll soon know in 2018 through Season Collective how I care about customer service. Well, onto the next tip…
3. HAVE FUN WITH PRINTS. I always love mixing prints, so don't feel afraid of going for different patterns, but two are good enough and adding something plain to the mix is spot on. So of course I was looking at the right options. I already decided about the Highland Myths Watercolour Foliage White wrapping paper with rose gold details, as well as the Hihghland Myth Copper Gift Wrap, both from John Lewis. I just couldn't quite find the last one, until I browse the lovely Cox and Cox website and found this beautiful Black with mini rose gold stars wrapping paper.
4. ADD POP OF COLOUR. I went with blush velvet ribbon from Cox and Cox to go with the rose gold details.  I knew I am going to use a lot of this ribbon so I add another one in my basket, John Lewis Grosgrain Blush Ribbon and found this Cotton Lurex String with Copper too.

5. USE REAL GARNISH. Get some real decorative garnish for your presents. I find they work the best and make the presents extra special. I usually go to my local florist and buy a bunch of flowers for the house. You only need few bits,  sometimes I dry them, another time I keep them in the vase for as long as I can before I use them. I hate throwing away flowers, so I usually use only what I need.
6. DON'T FORGET TO HAVE FUN. I love to share my creation on my blog so I always enjoy doing exactly what I am doing right now and taking photos. But it wouldn't be the same if you wouldn't put yourself in the festive mood. So instead of playing my every year good old Christmas playlist, I put my favourite Czech movie on. Well Czechoslovak and East German fairy-tale dated from 1973 called "Tri Orisky pro Popelku", it's simply a Bohemian version of Cinderella. It's so beautifully made and I love watching it year after year.
Here is a discount code for Cox and Cox: THANKS20
I hope you have enjoyed reading this and I managed to inspire you. Day 2 coming tomorrow.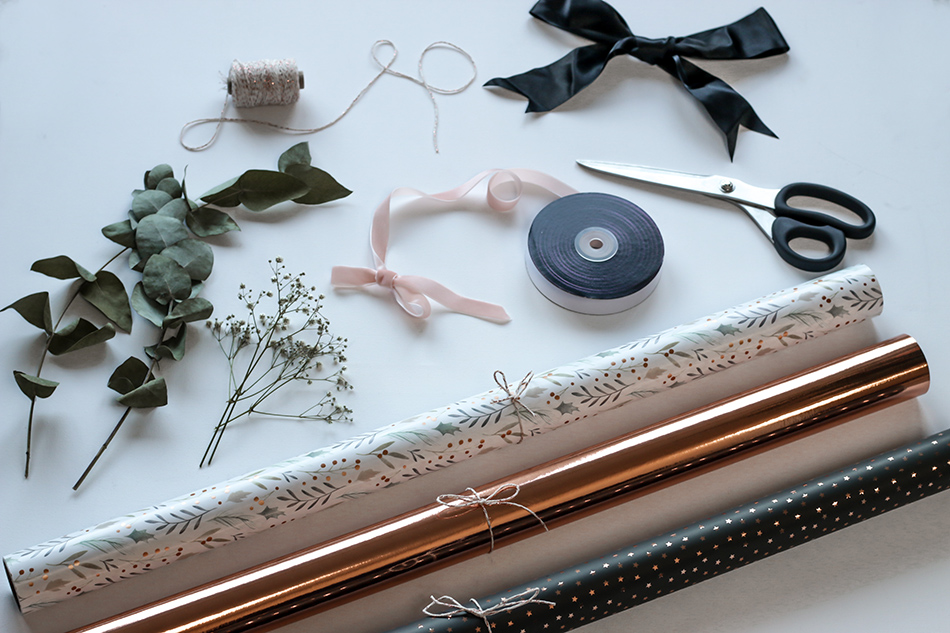 All what you need – wrapping paper, scissors, garnish, ribbon, sellotape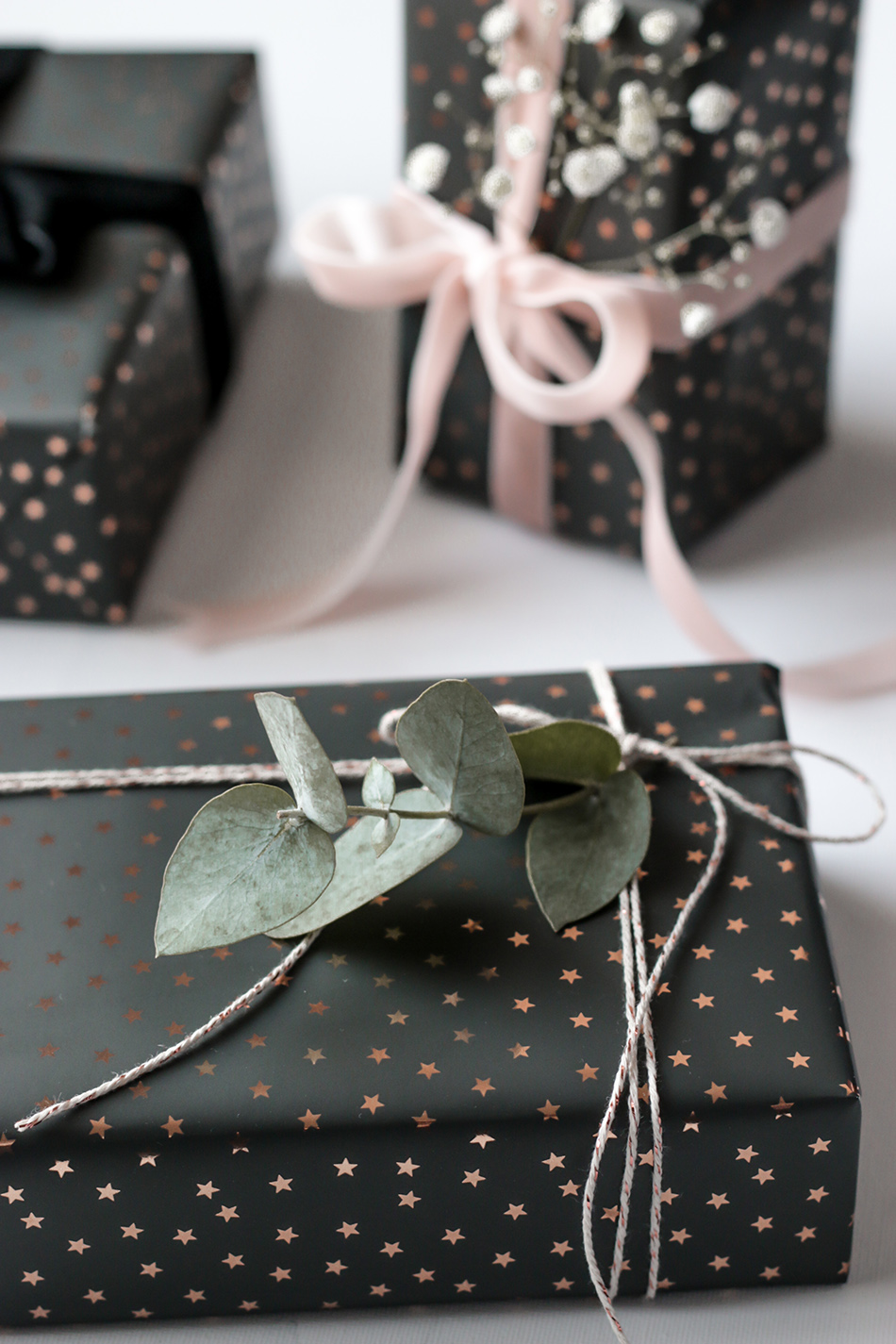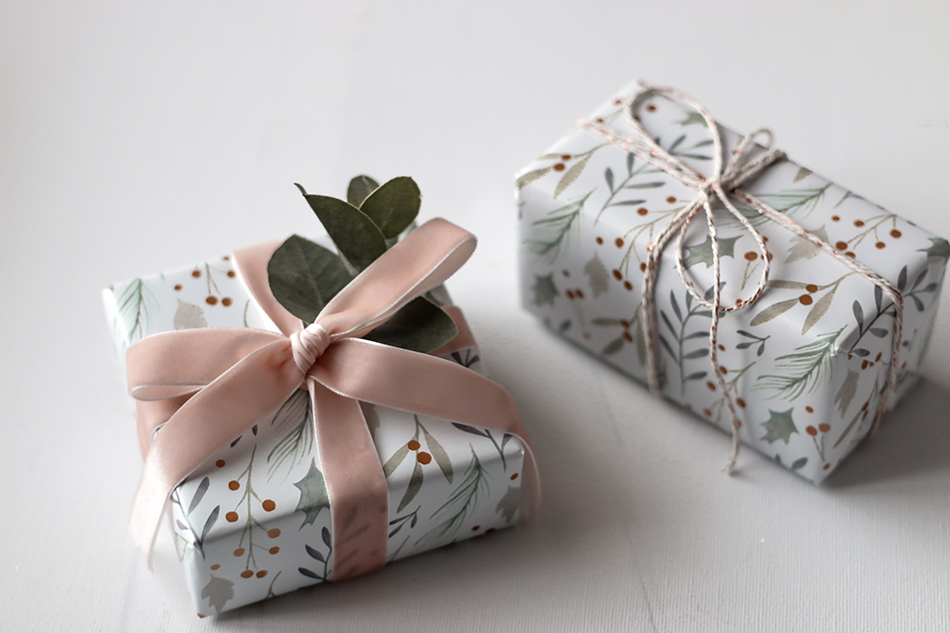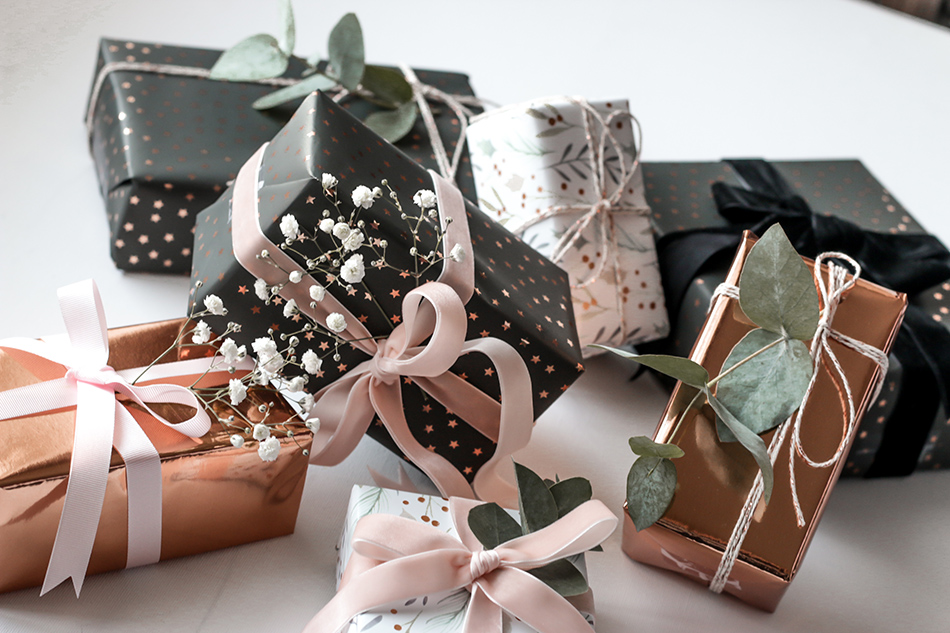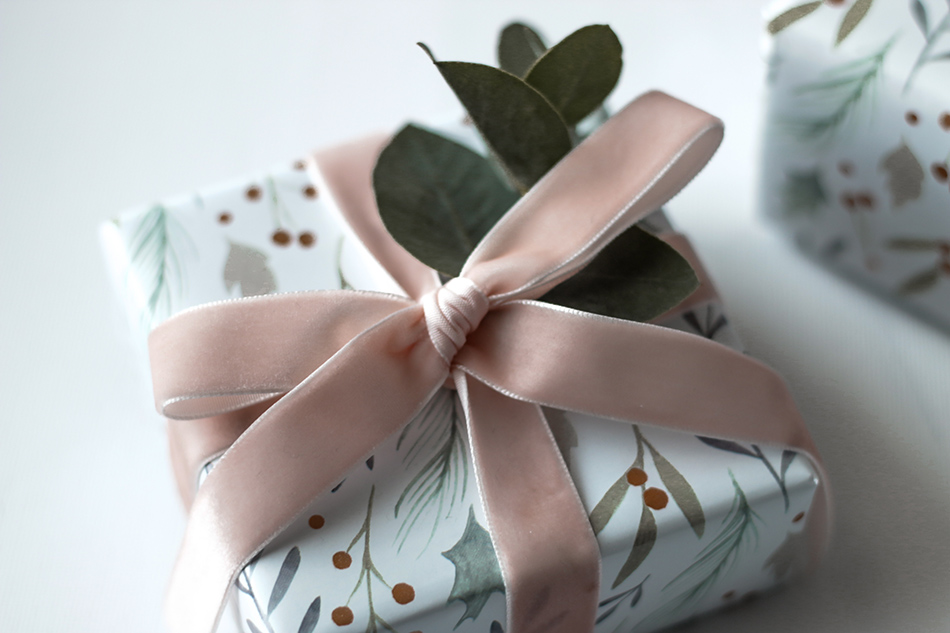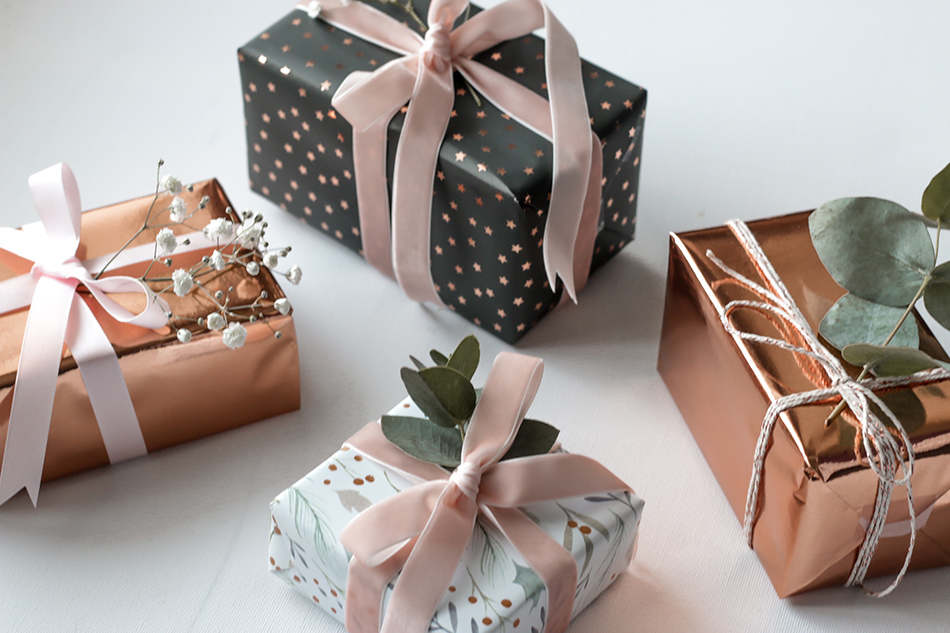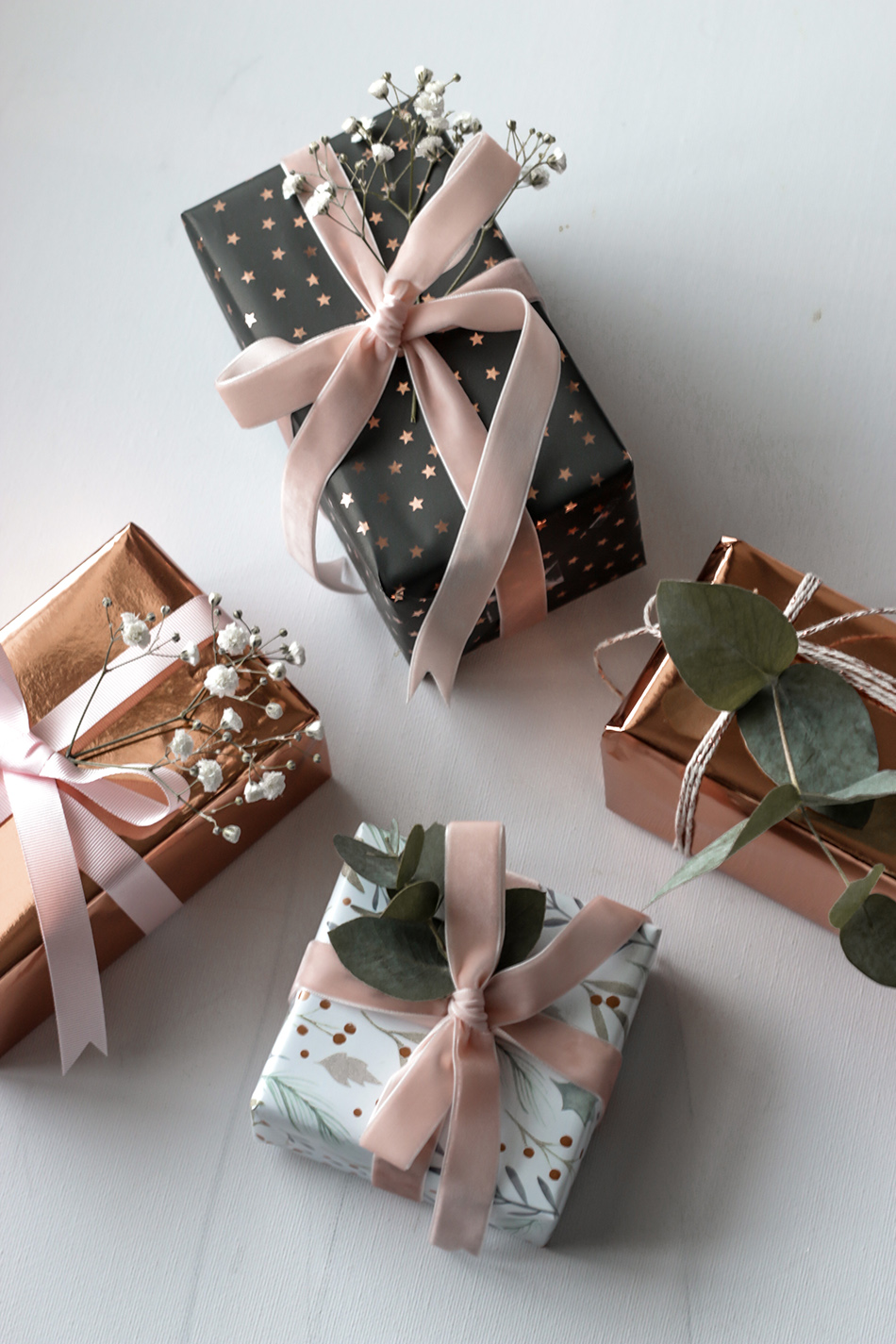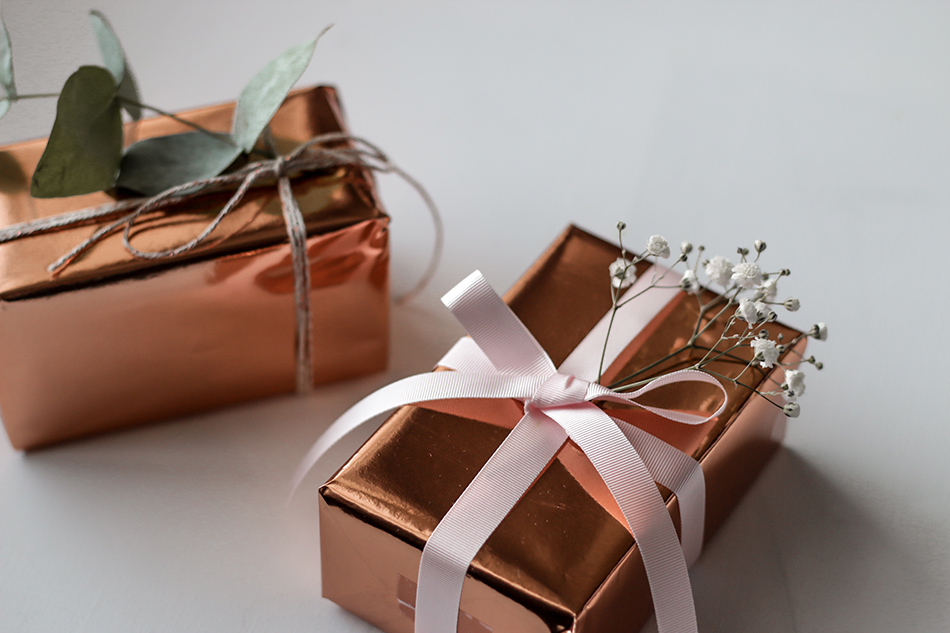 Photo courtesy of Fringe and Doll