When it comes to coloured pair of jeans, there is something special every season. I don't how you, but even thought I love minimalism, I still want to wear a colour in my life especially during Spring and Summer. I fairly not  red or coral person, but trying on these AG Coral Red jeans made me want them more and more.
STYLING TIP: If it is not the right colour for you, there are other shades available (here, here). Here is tip what to do if you want to wear pair like this, but no so sure about the boldness. Your basic T-shirts in grey and white and other neutral colours comes handy and they will look more luxurious with coral red too. In general grey colour tunes any bright colour down, it is just the effect, it doesn't hit your eyes. I had also wore these jeans with a lovely Bellini pink colour and I have to say it looked very cool too. Yet again, pastel pink (such as Bellini) works well in cooling down brights.
So remember this golden rule and you will be able to wear your favourite colour on daily basis without getting overwhelm and 'scared'!
With love,
Radana.xx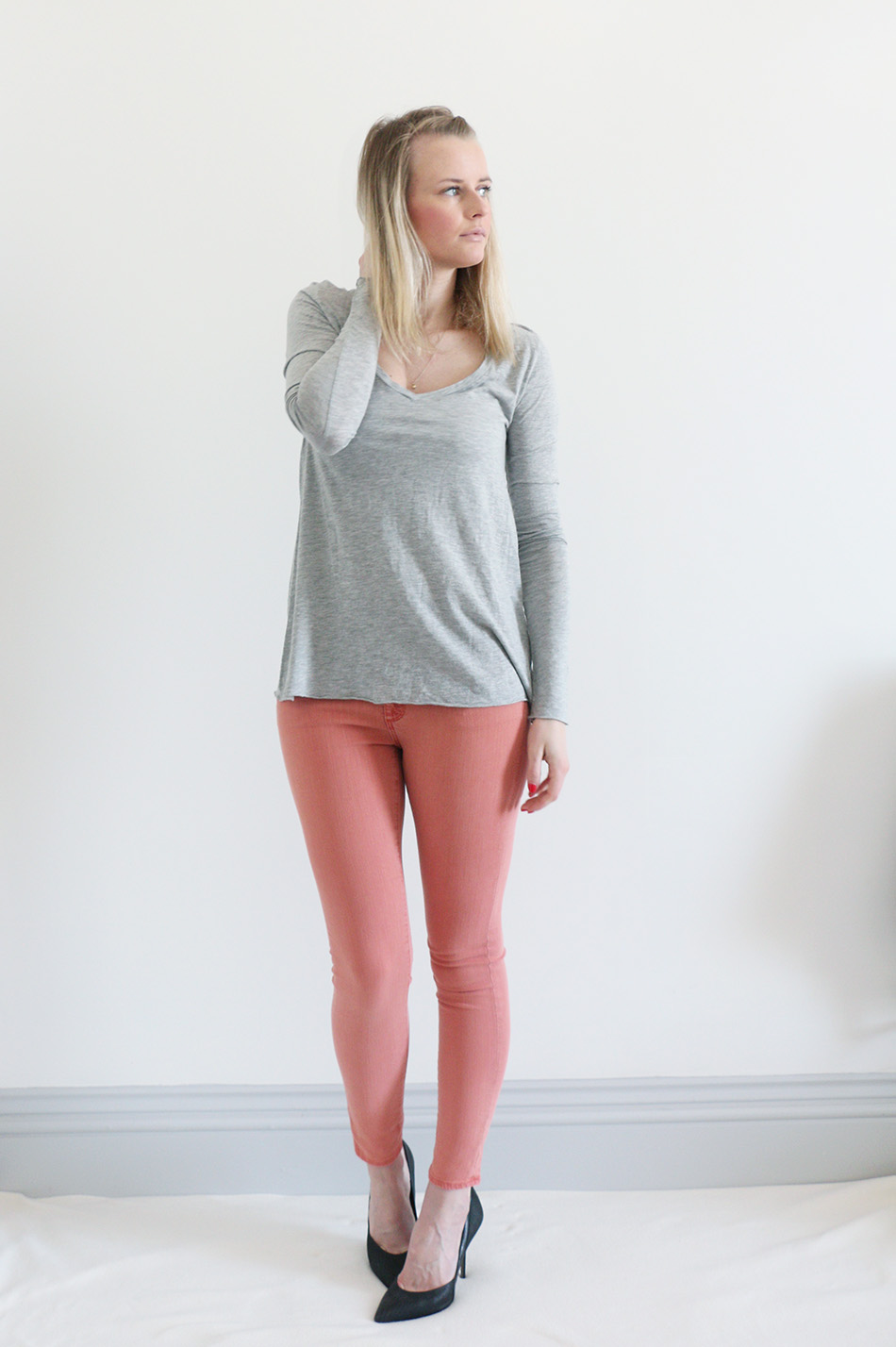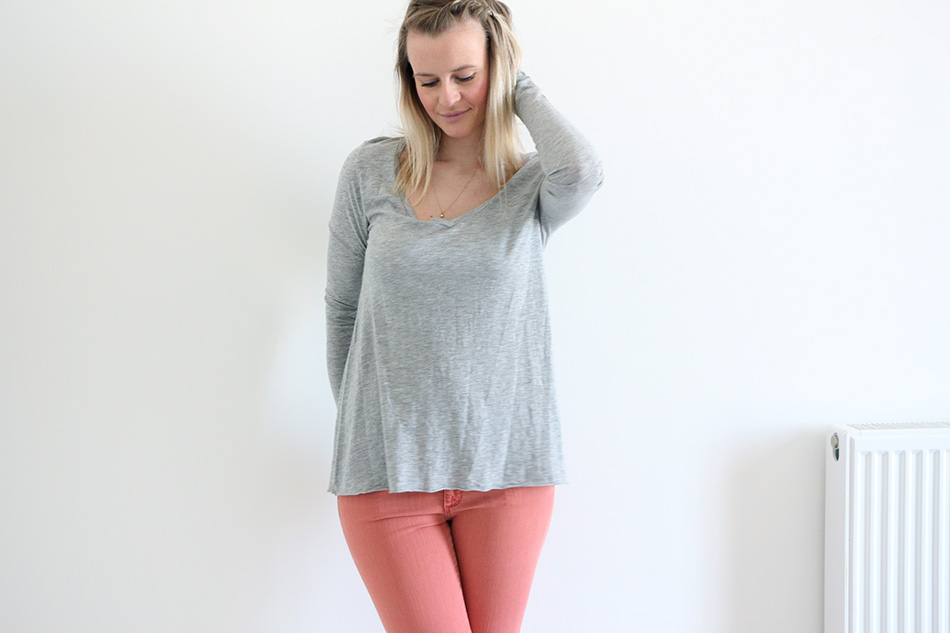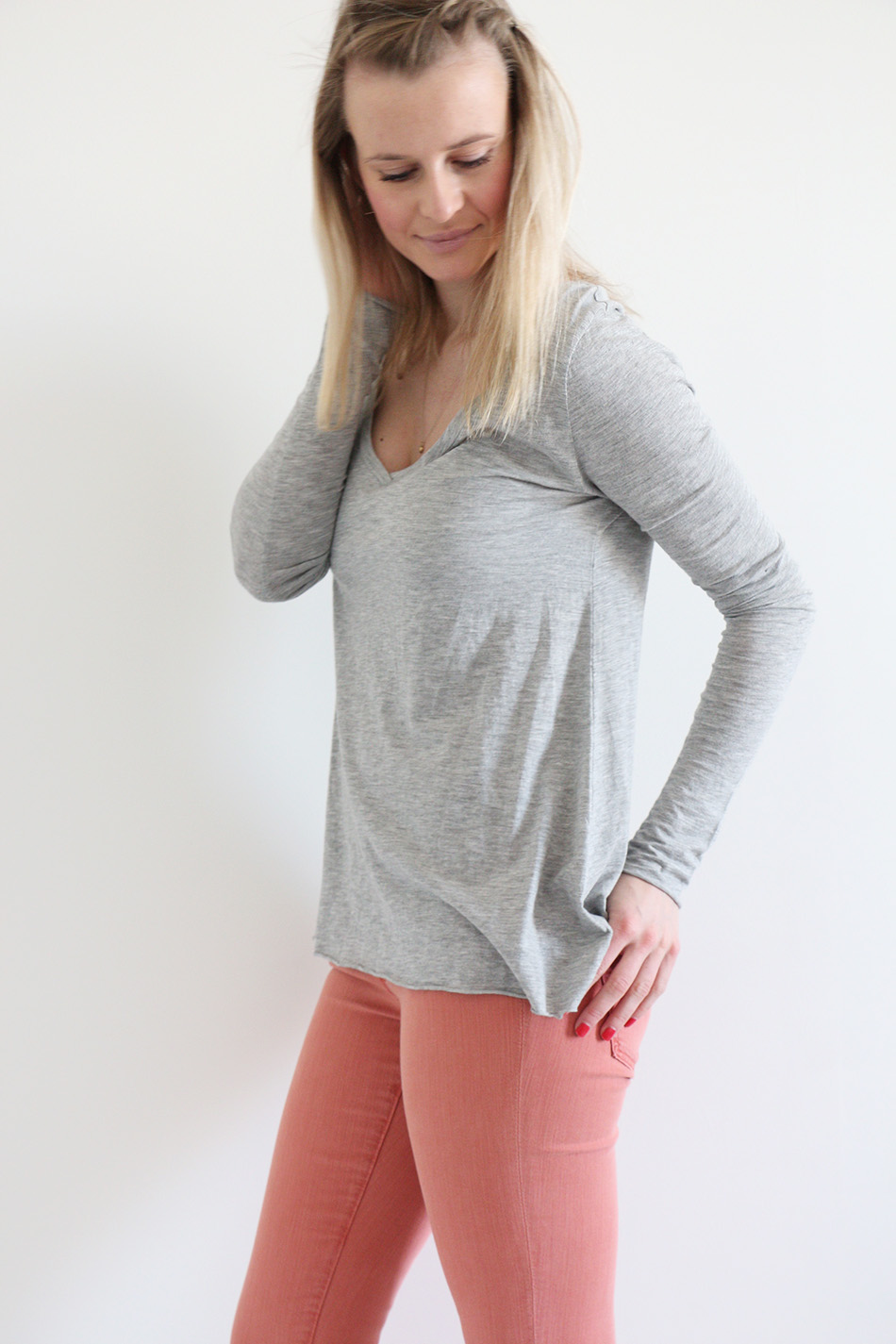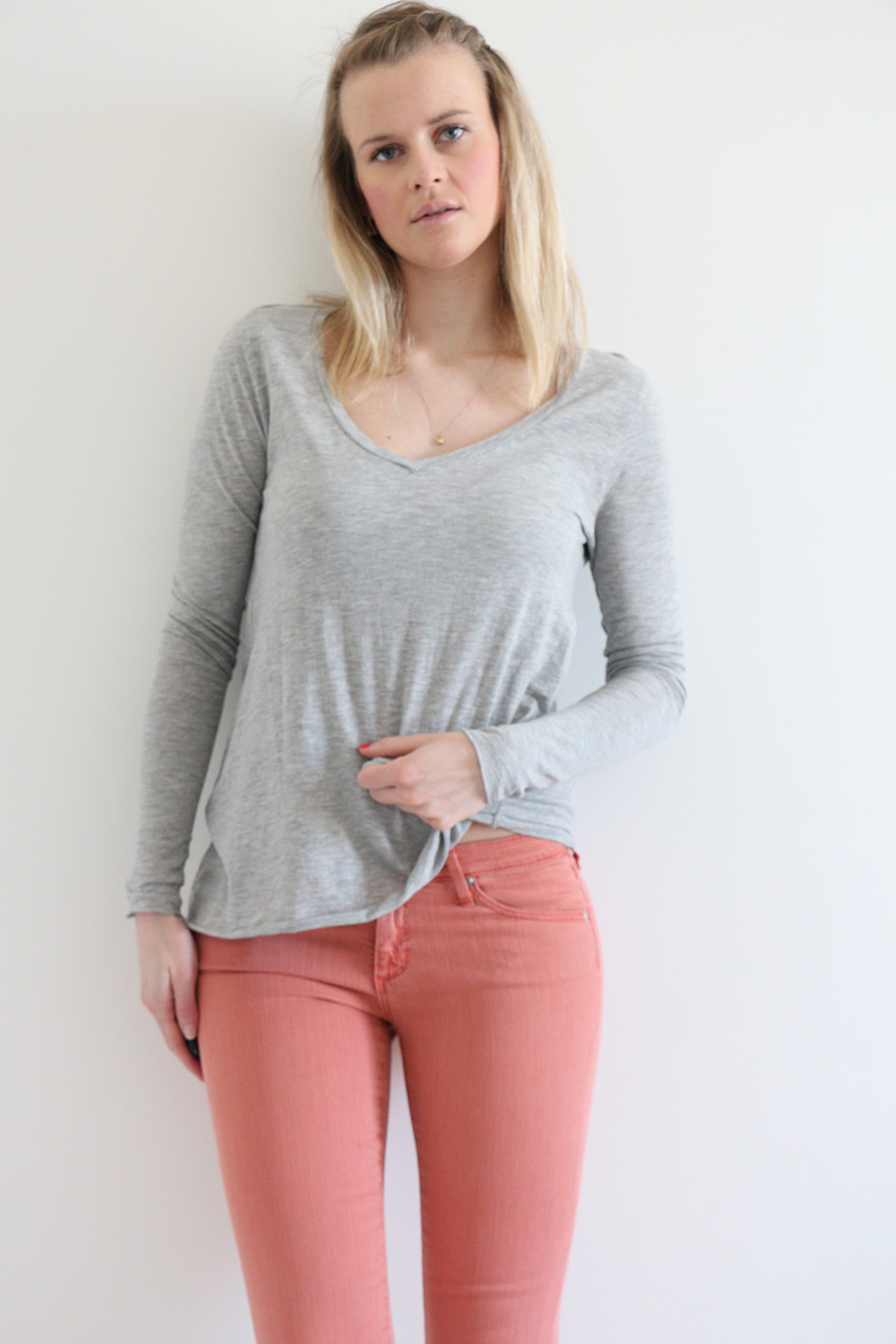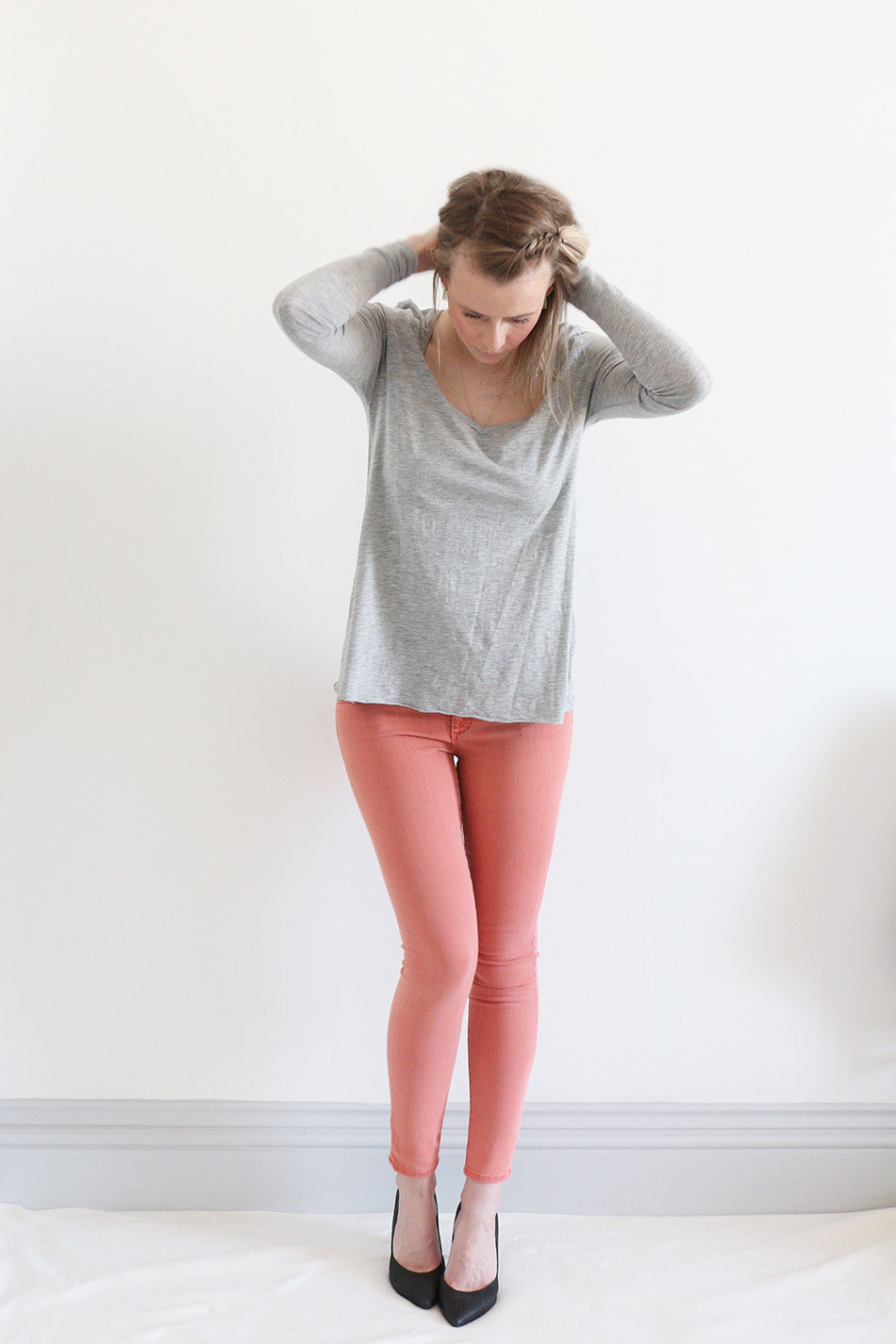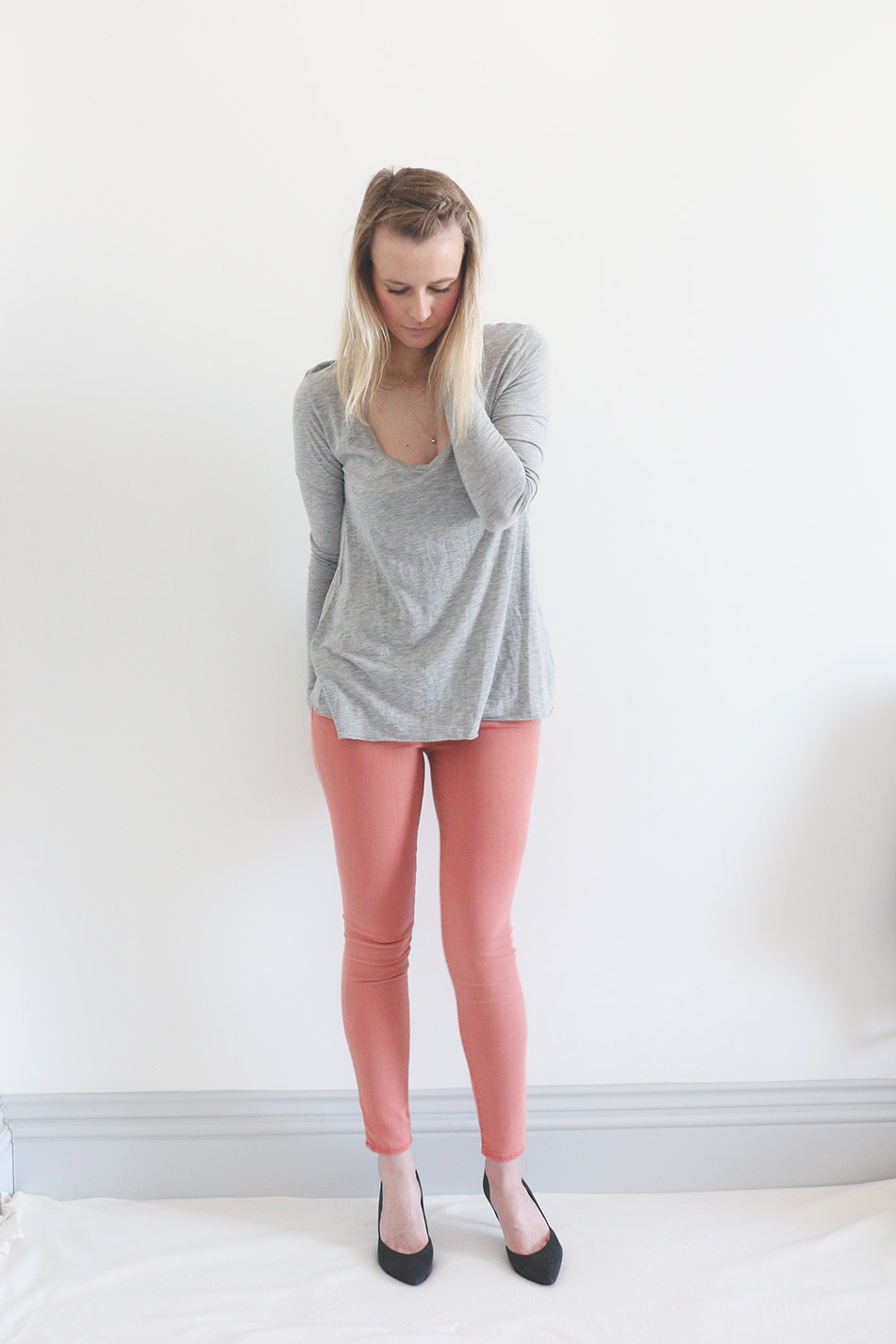 AG Coral Legging Jeans | Stripes Fashion
American Vintage Grey Jac52 Long Sleeved Top