When I found this printed shirt in HM it was the last hanging piece and I couldn't see it anymore anywhere, I am sure the price was wrong too, they have charge me only £14.99! I grab it because of the print and the way how it felt. You don't really get a nice material and a nice print from high street retailers, it is either one or the other.
This look I shot my second day being in Marrakech, we walked around the hotel surroundings to find the perfect spot, as our little (in reality very big) secret space that we found had such a wonderful gardens. Every day we always found something new which was exciting and you don't get bored either. Fringe and Doll' s Guide to secret places in Marrakech is coming your way, I will tell you all about it soon.
I paired the shirt with white denim shorts that I got last year for my trip to Sri Lanka, I love this pair and it is so easy to wear. I kept it casual with pair of slippers and of course need to cover my eyes with my lovely Chanels.
Hope you like it, you can shop this look at the end of this post.
With Love,
Radana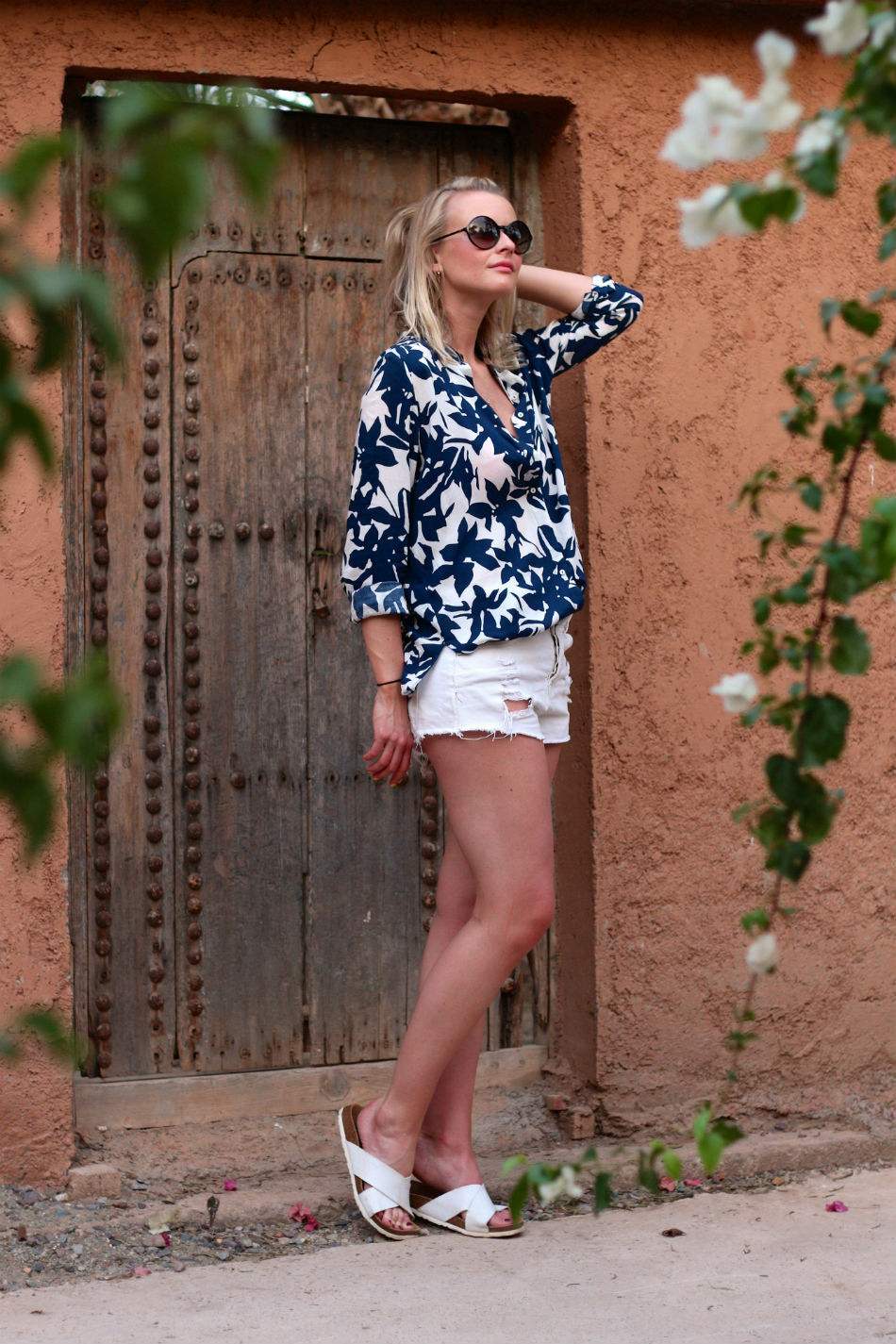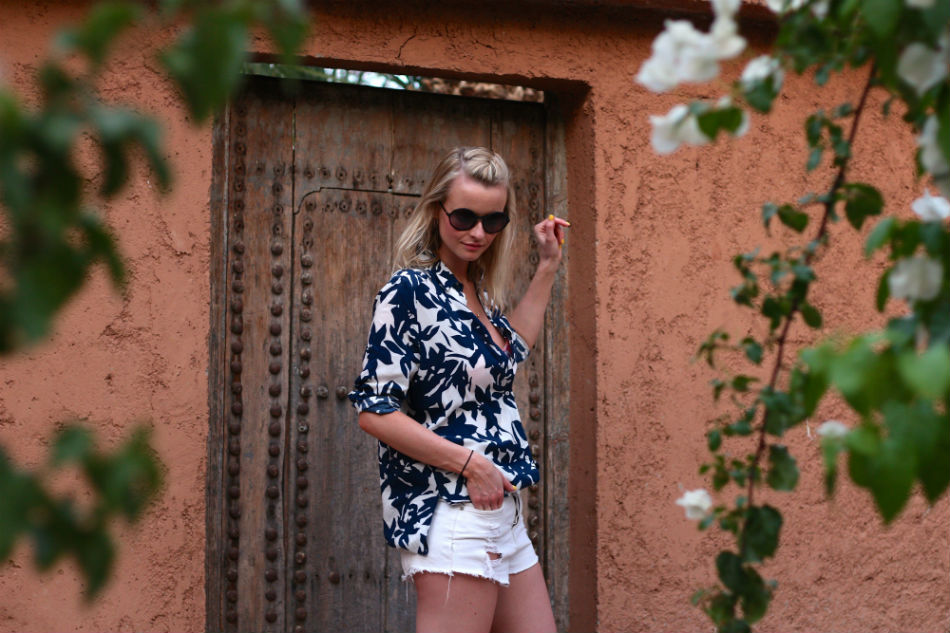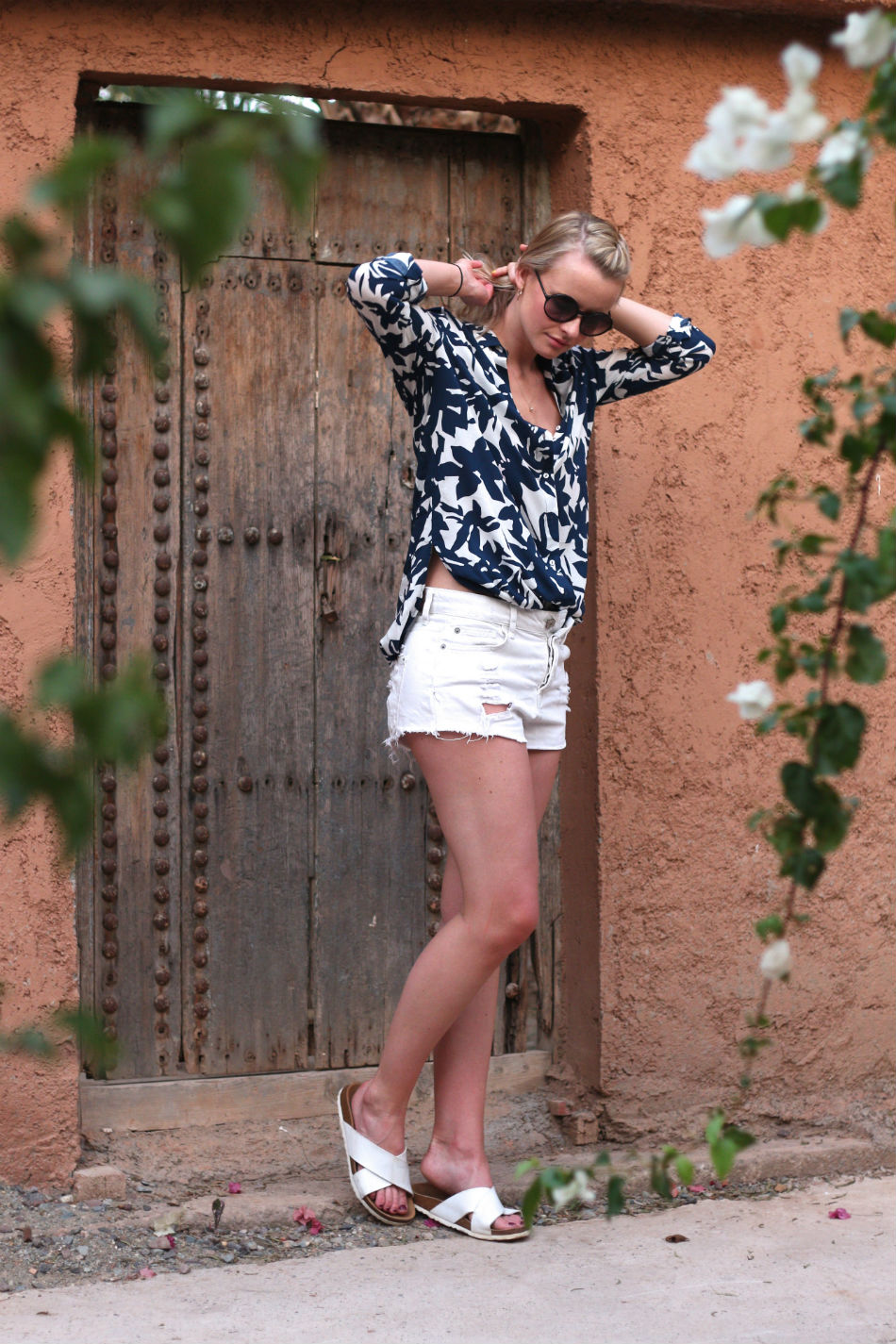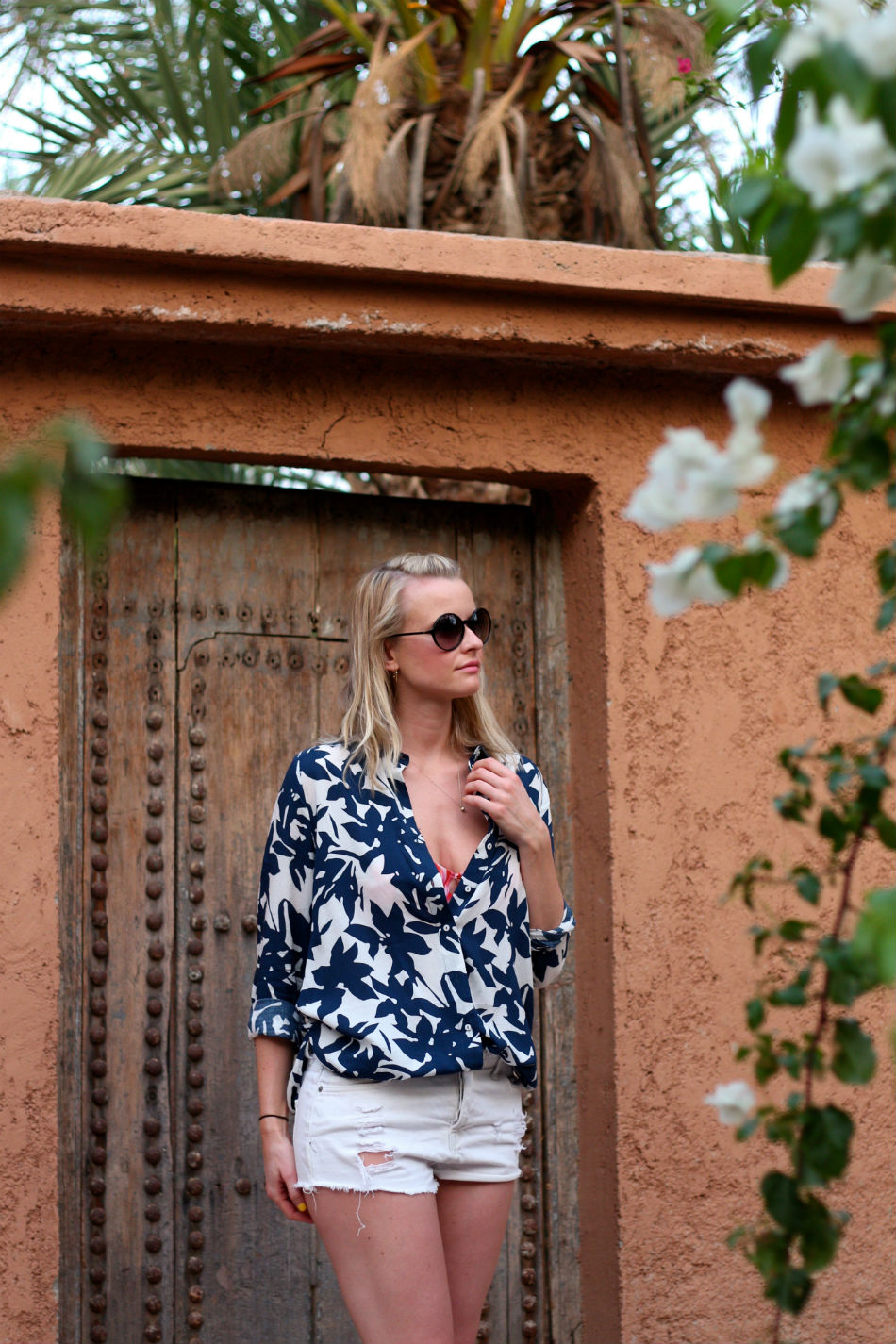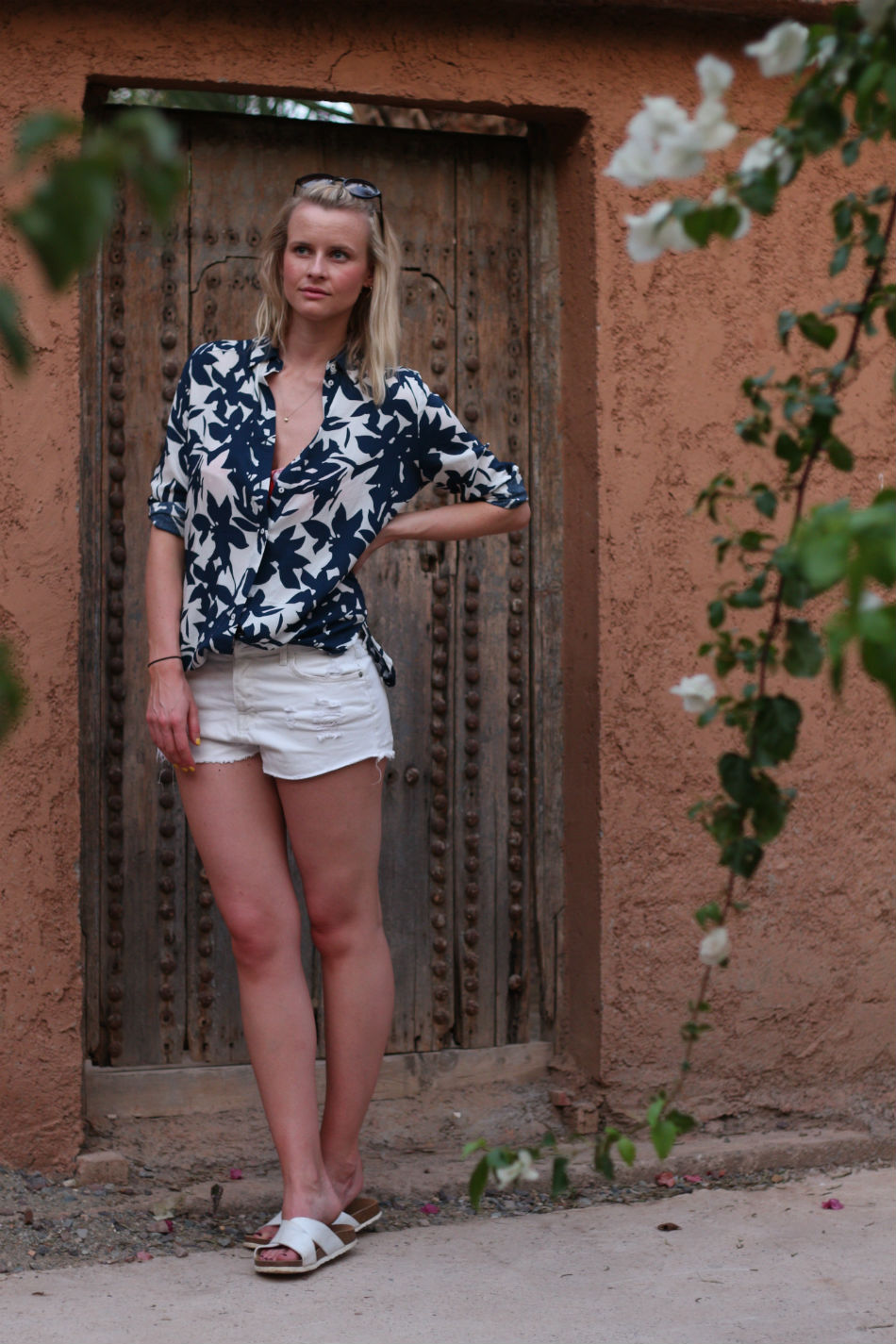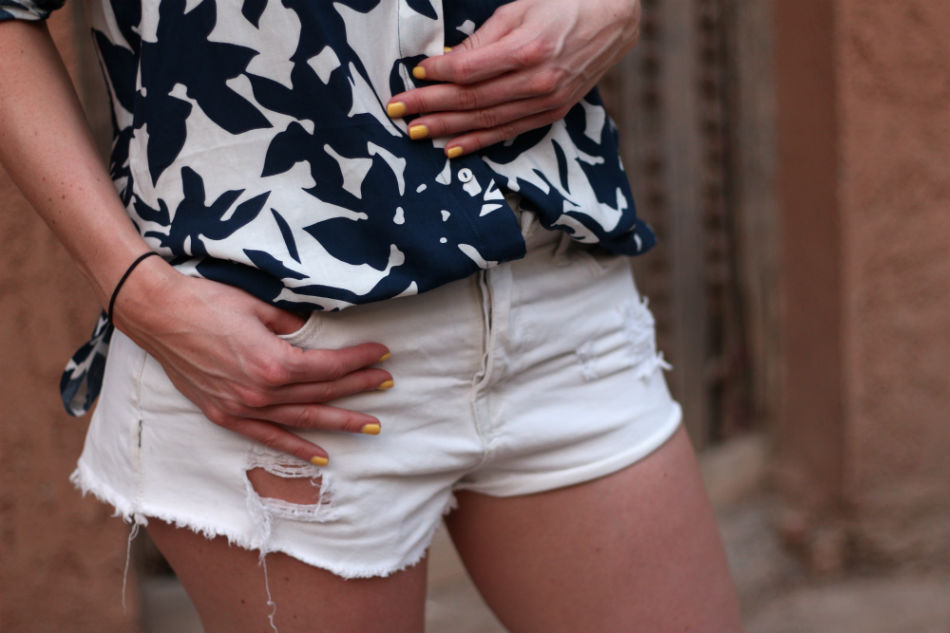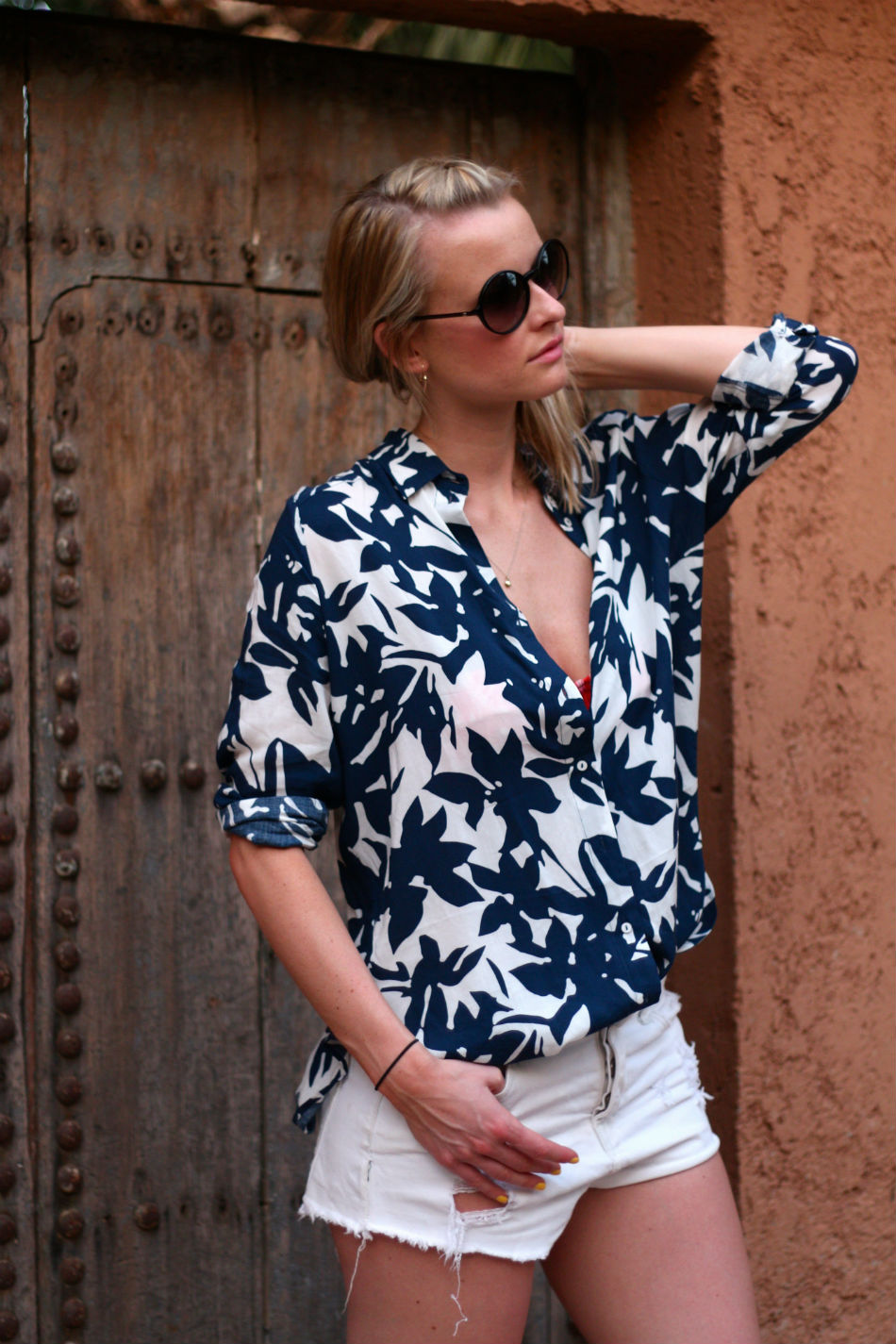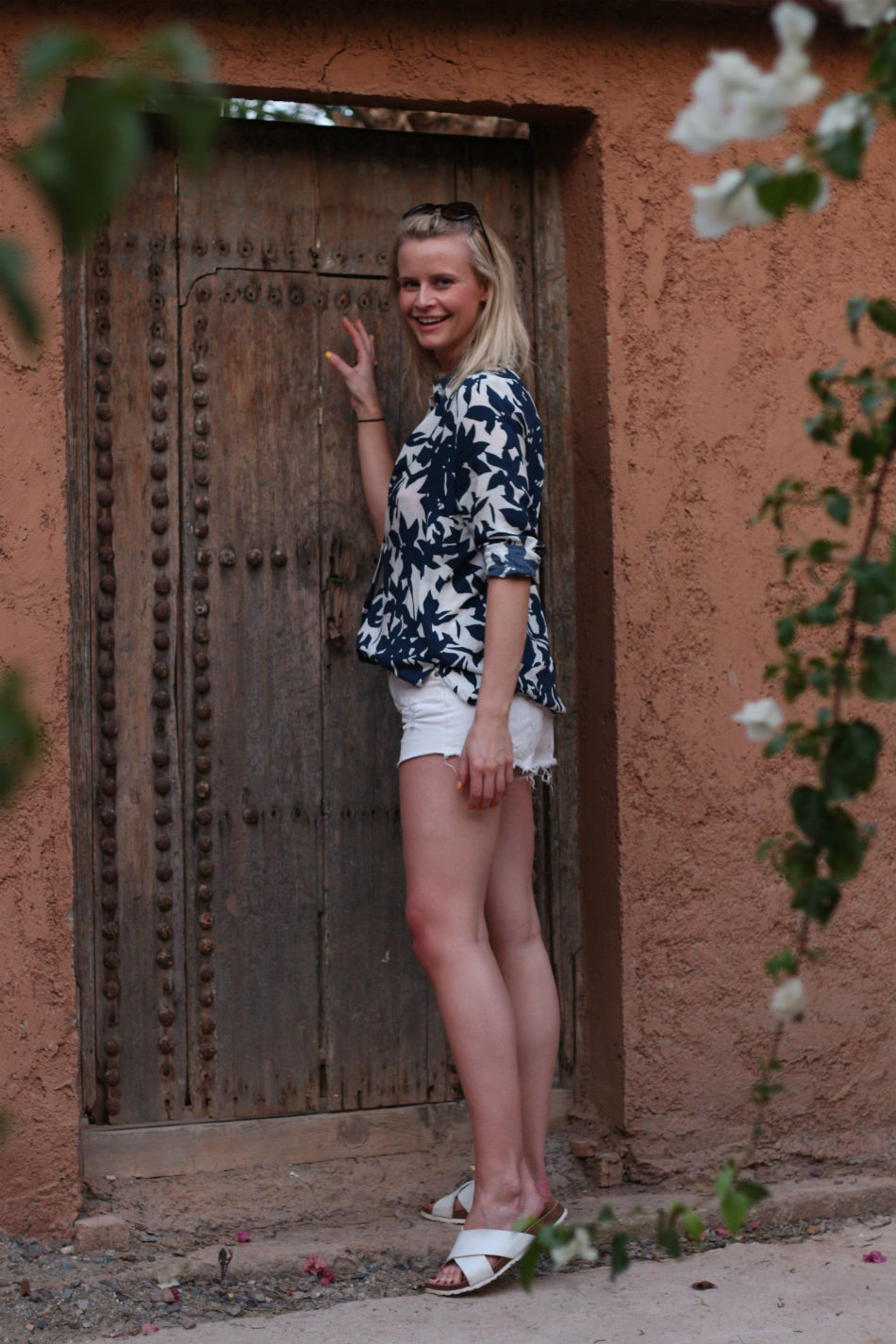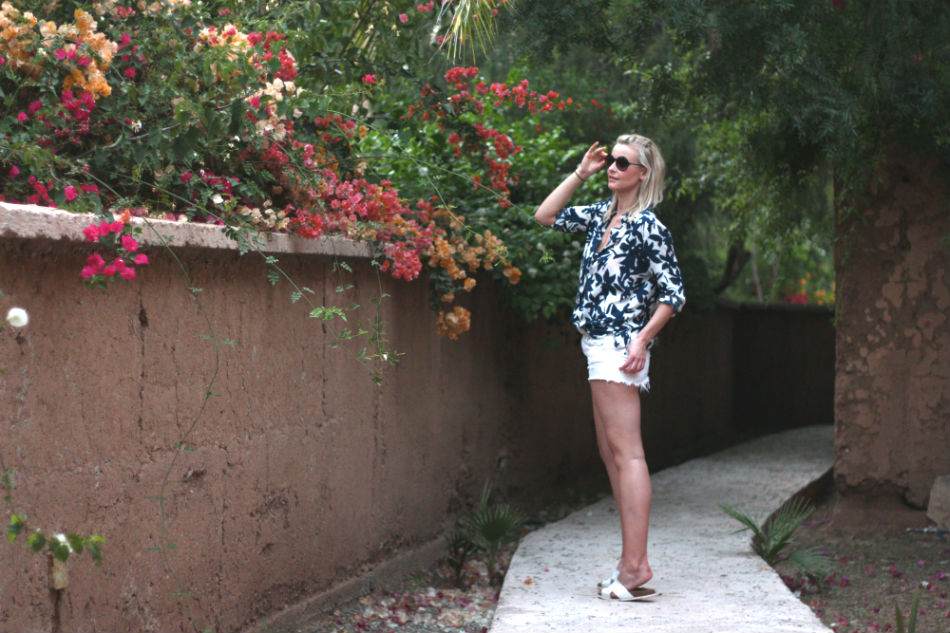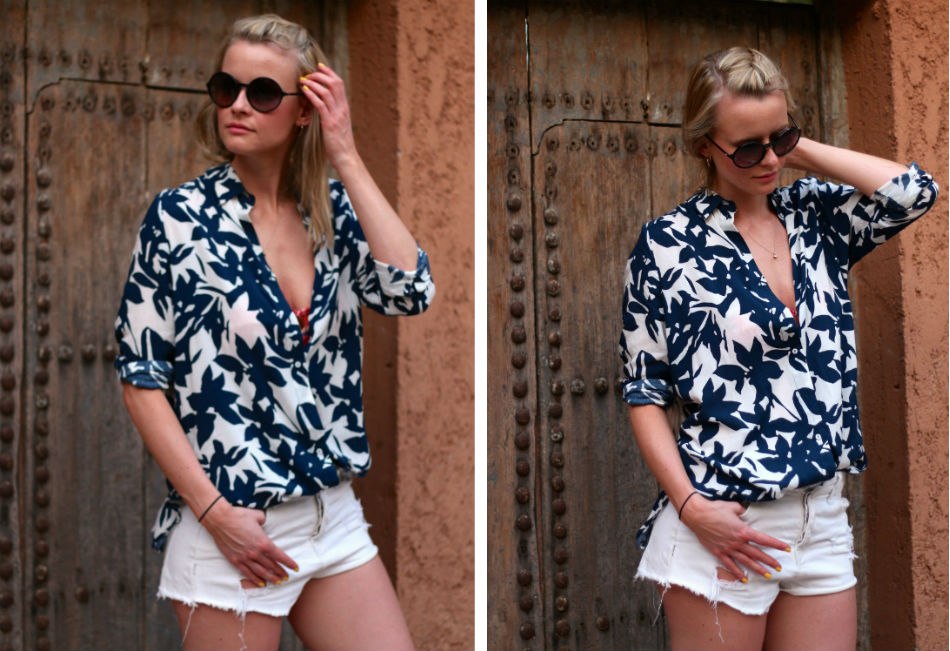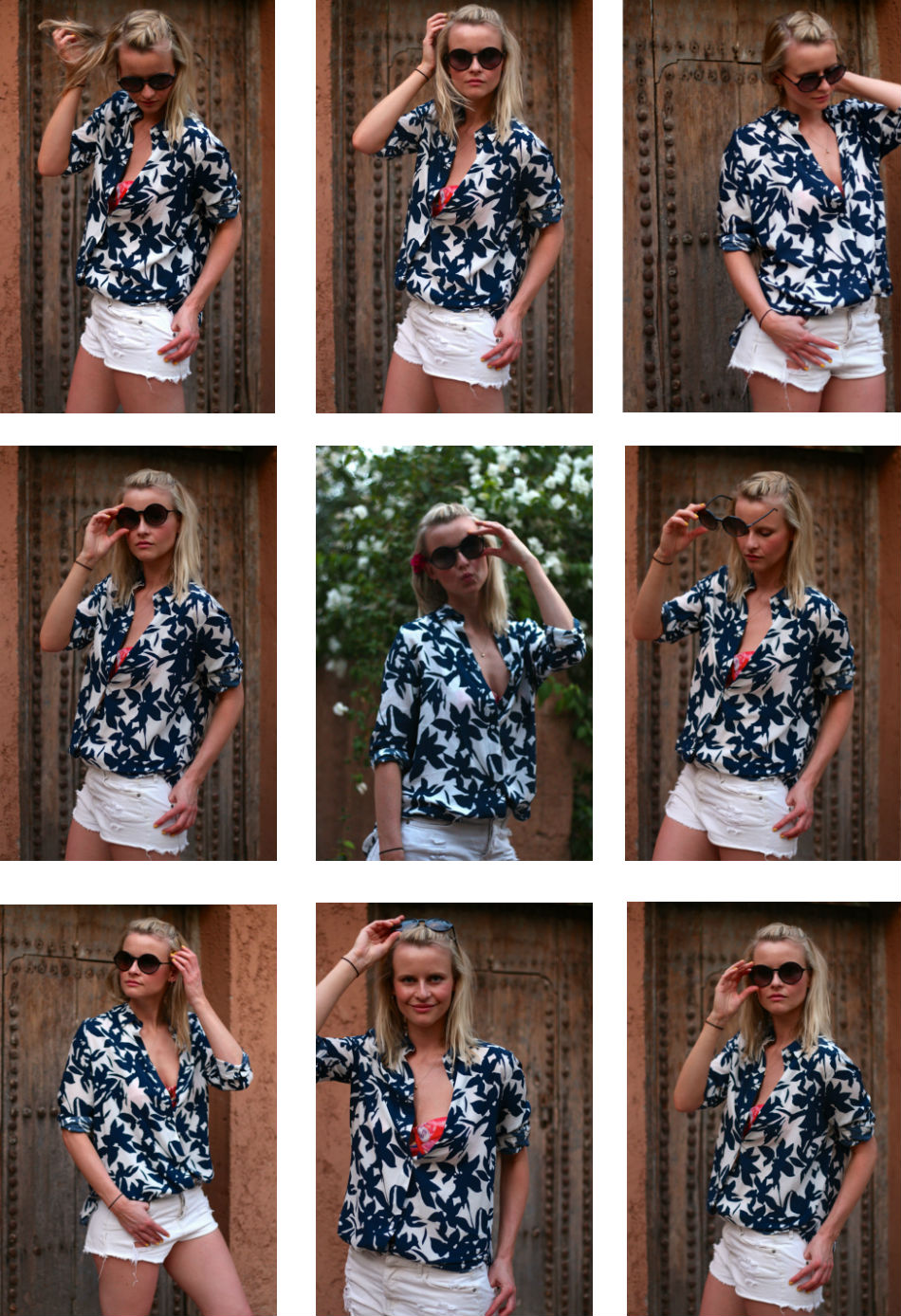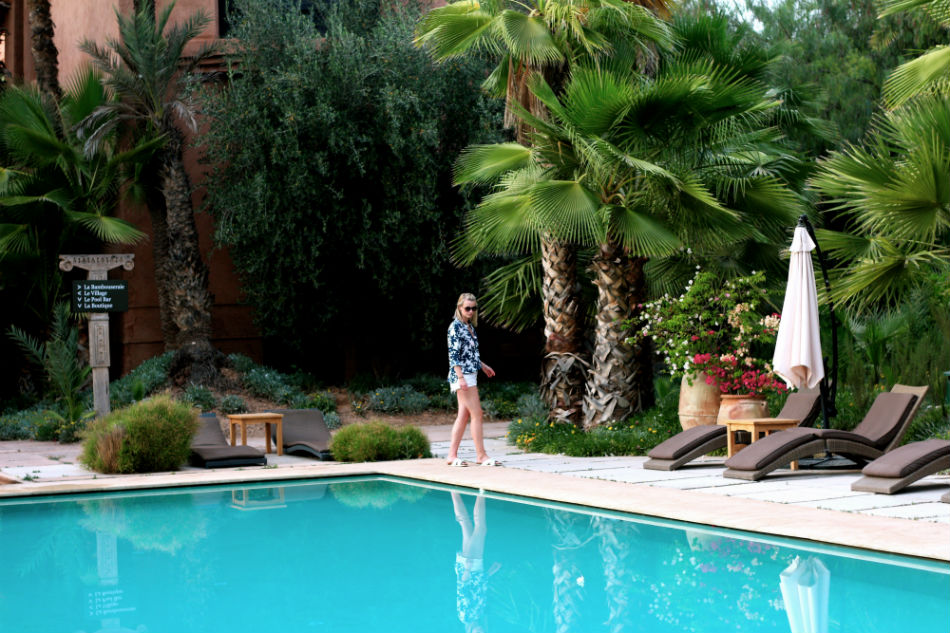 | Location: Palmeraie, Marrakech Marocco/May 2015 |
I am wearing:
Chanel Sunglasses
H&M Printed Shirt (Similar here)
River Island Denim Shorts
Pernille Corydon heart Necklace
Office Sandals
Insight Bikini