The time we think stripes is here again, it is all around us every Spring! I had managed to get around 5 new tops since last Spring in breton and I can't still get enough (laugh). So I wonder, what is it going to be next? Is breton even a trend or is it just the the thought of an comfort we all know and live in?
This striped shirt from Danish brand By Malene Birger got my eyes first time I saw it on net a porter website. I thought how pretty does it look. The style of the shirt is long, but that's the reason I actually like it. I wore it already so many times, tacked it the jeans, loose with scarf, I had also put a belt around it and it looks very cool. I would recommend this shirt only if you have the height, if you petite, choose something similar just a shorter version, unless you happy to wear it as a tunic or dress. Shop this shirt with 10% off using SPRING10 and the jeans with 25% off using DENIMDOLL25 at checkout to redeem your offer at Stripes Fashion.
Hope you like this post and you get inspired.
With Love,
Radana. xx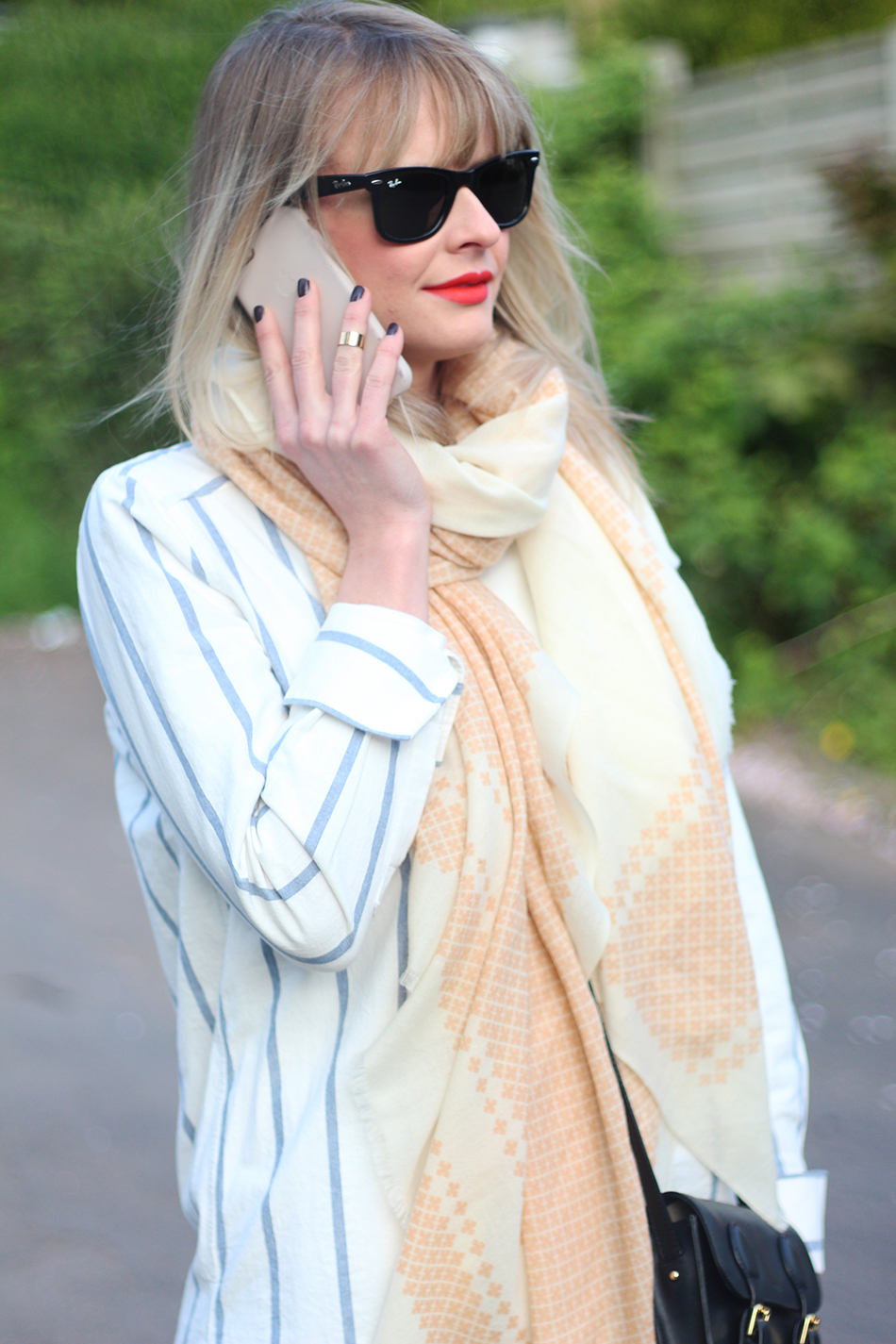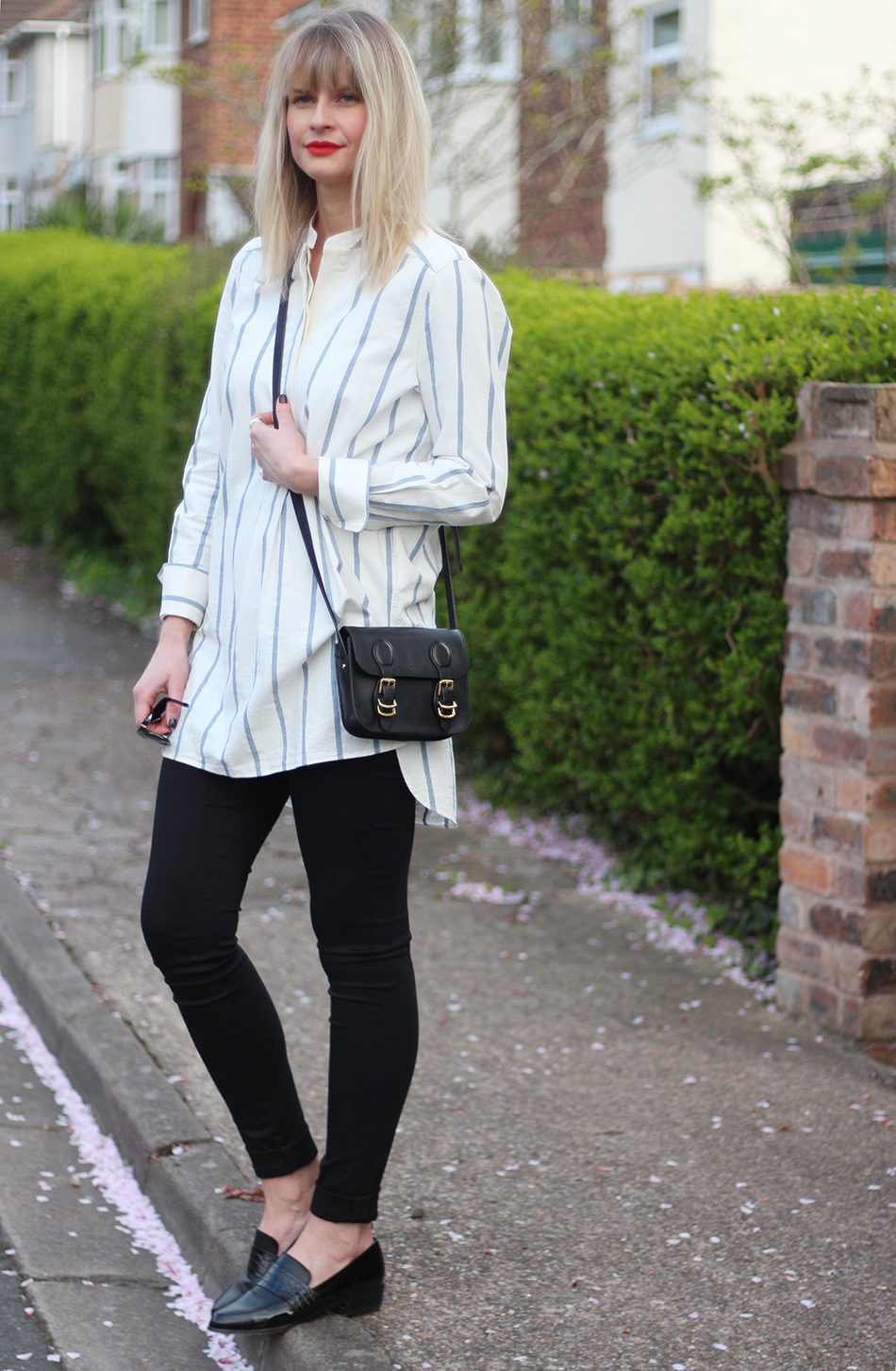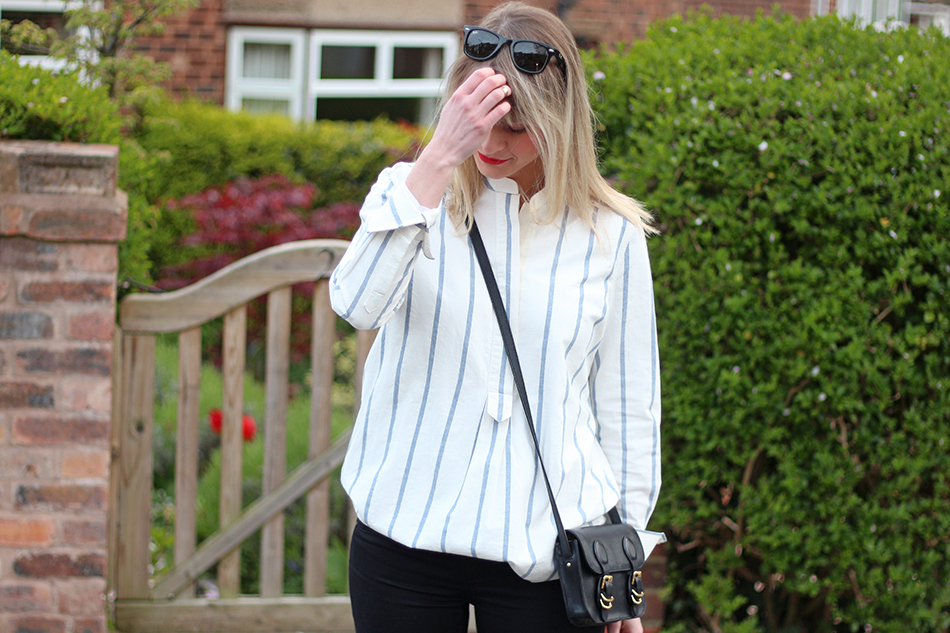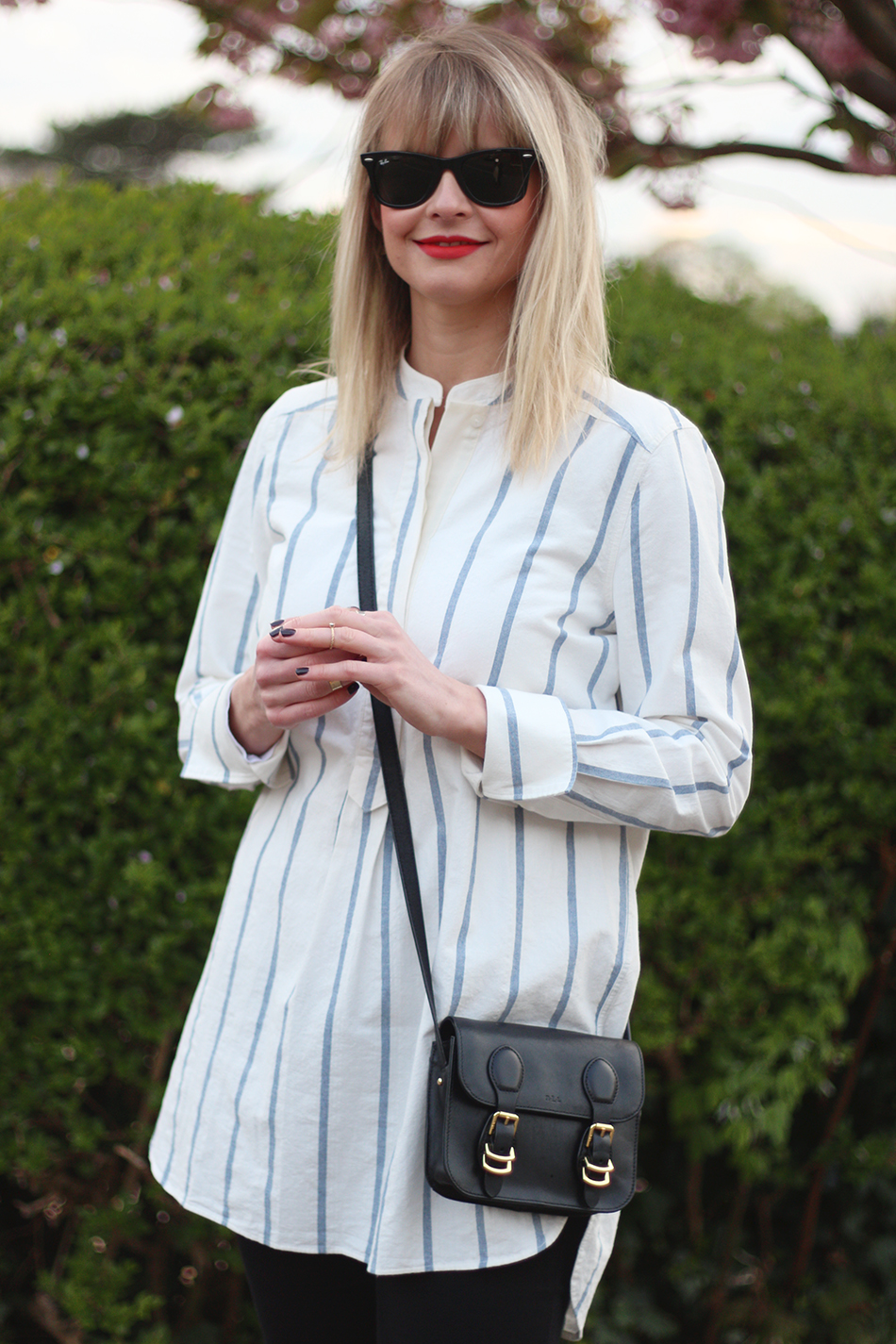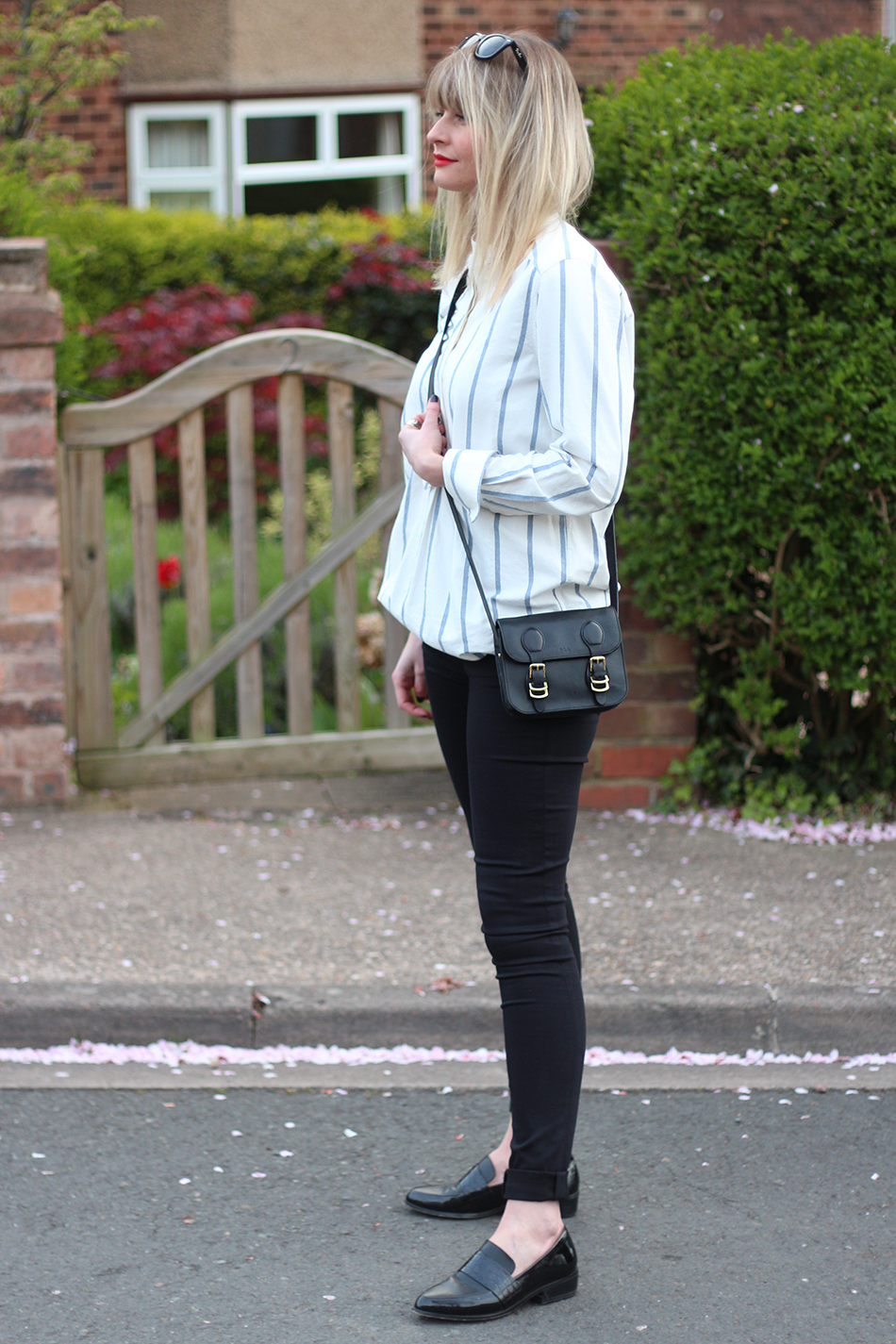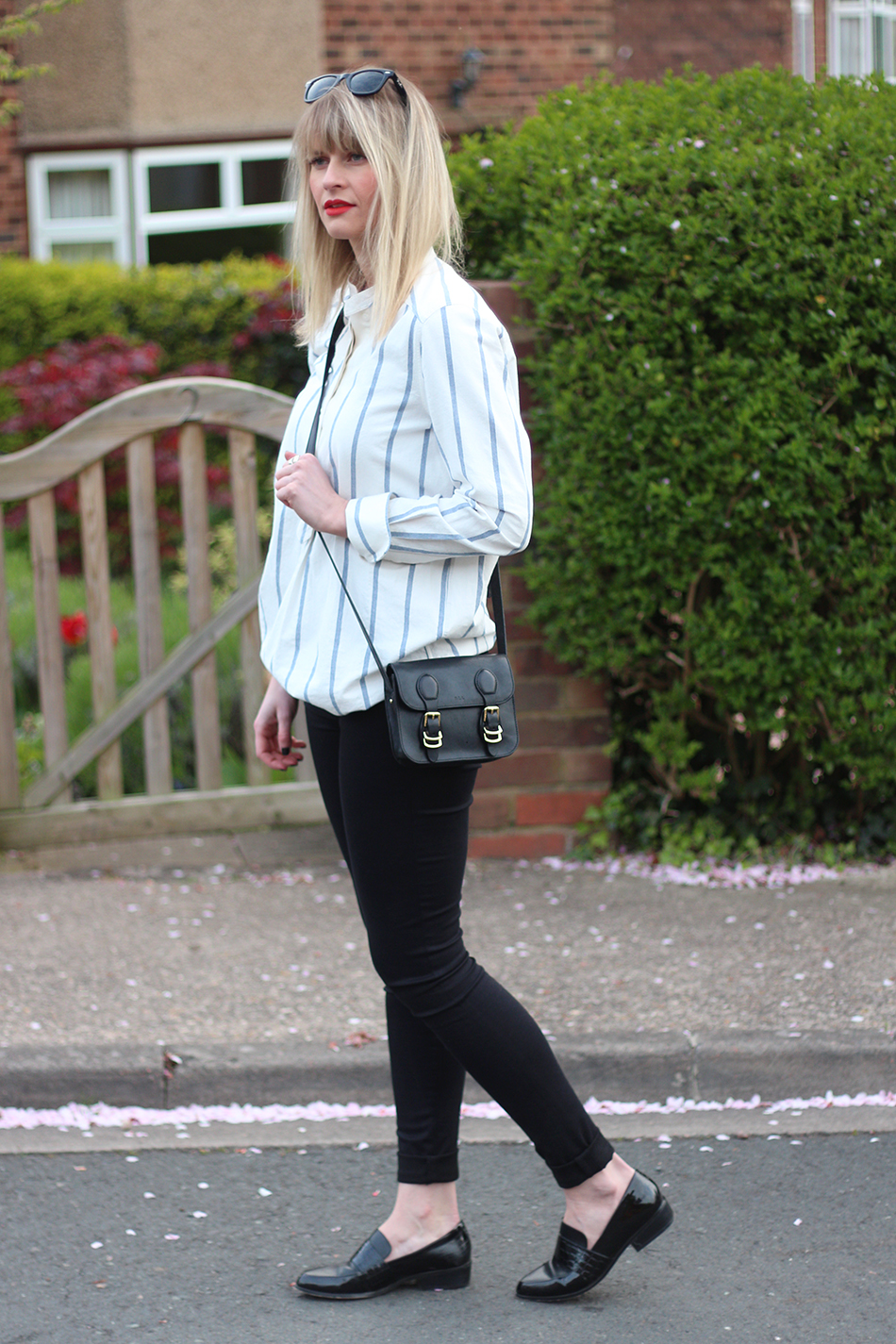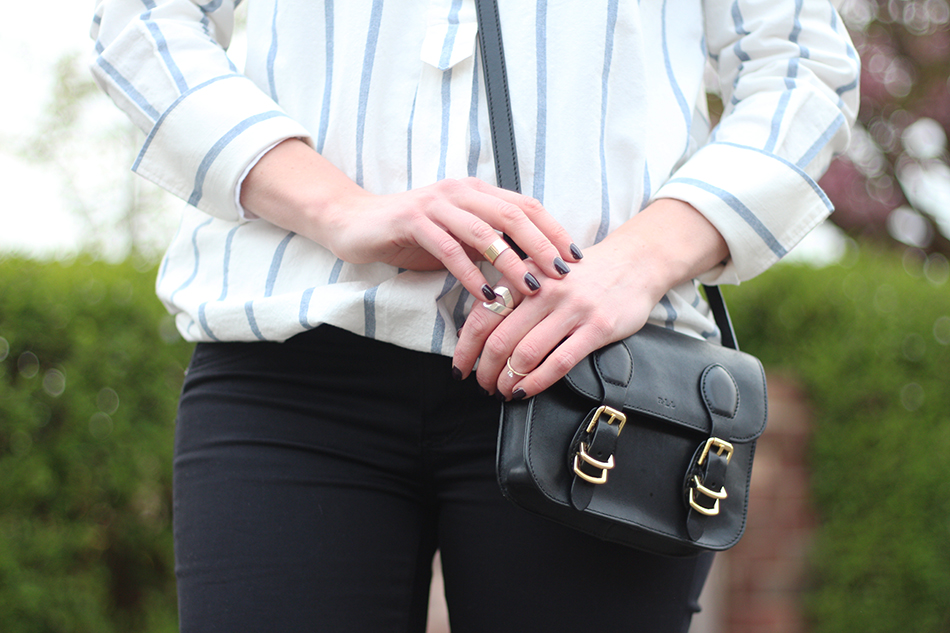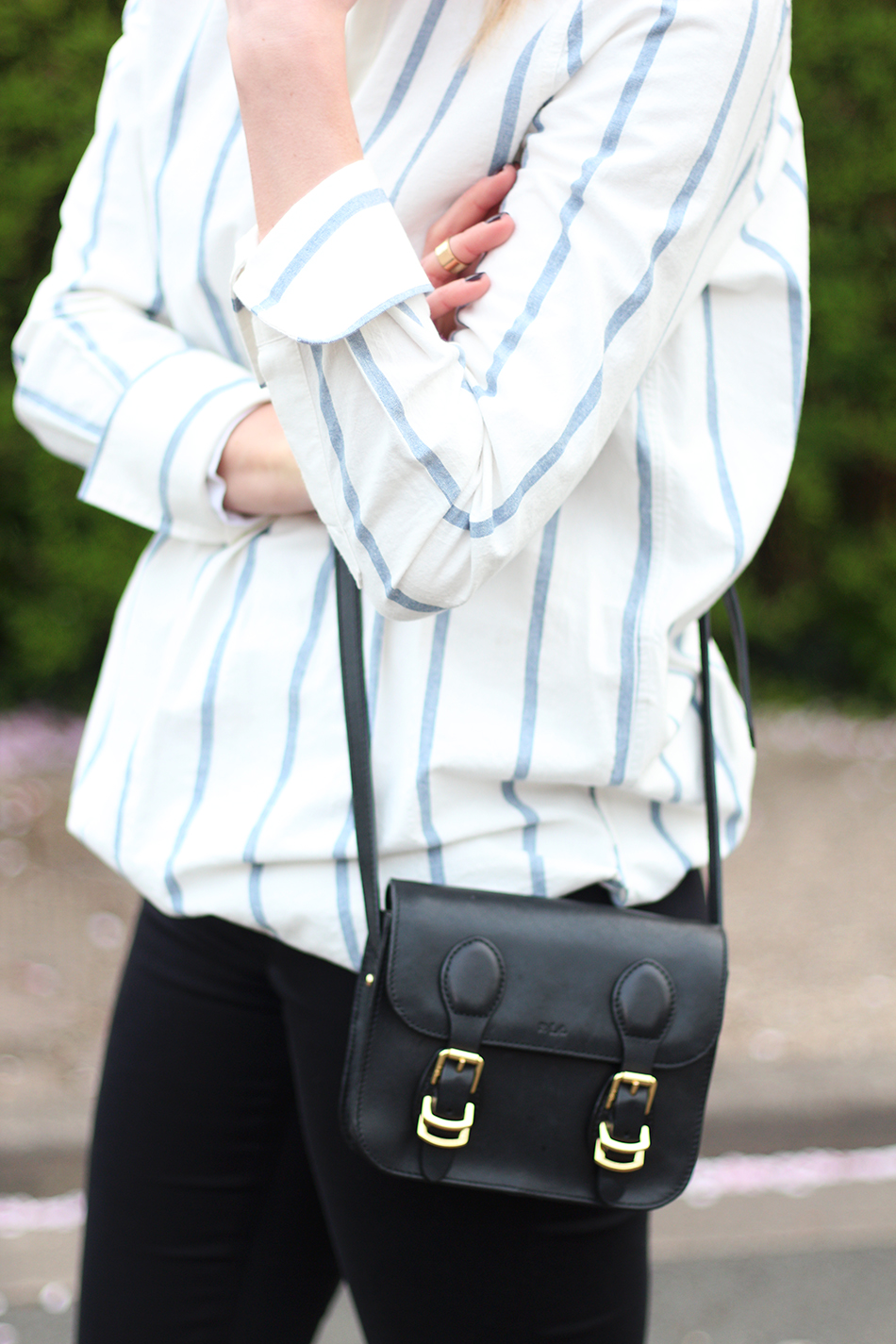 I was wearing:
By Malene Birger Violantias Striped Shirt  | Stripes Fashion
AG black leggings | Stripes Fashion
Ralph Lauren Bag
Farringdon London Shoes
By Malene Birger Scarf (on second picture at the top)