Happy June, 1st love ones. I promised I'll post more about Marrakech! This week I am working on my looks from my vacation and later on there will be lots of tips and ideas what to do in Marrakech.
In the middle of our trip, with a main purpose to chill and relax, we decide to visit Beldi Country Club.  A place that has an amazing view at Atlas Mountains, an astonishing and beautiful rose gardens, lovely swimming pool, tasty food and relaxing spa. Every little corner you look at was one inspiring space that couldn't be overlooked. On that day we arrive on time for lunch and spa treatment in their famous hammam. My first full body massage where your tummy and chest is massaged too as well as my first experience with their body scrab, they call it Hammam. It is a regular thing that all Maroccan men do every week (at least they did century ago). The treatment leaves your skin very smooth and you also smell beautifully after roses. When you arrive they give you a type of fabric that you put instead of your underwear and during your scrab they just take it off without asking, so be ready to strip – luckily thanks to their conservatism, you are only allowed in the room with another women and same it applies to men.
Feeling very relaxed, after our treatment we decided to have a beautiful afternoon walk around the gardens. Found this spectacular space where we shot my look for the day. I wore floral skirt with white top. Added my new favourite lace sandals from Mango, and of course can't go anywhere without a fedora in Maroccan heat. I got this one from H&M in Birmingham, it is in a shade of jade colour – very lovely and unique.
I was very chilled and tired afterwards as you may notice on the pictures. At the end of our day we sat down had a coffee with ice cream and waited for our hotel driver to pick us up. I got this recommendation to visit Beldi Country Club from one of my customers. Btw. this is the place where Poppy Delevigne got married back in 2014! I am so glad we spent half a day there, even thought I say spend all day if you can as it is magical and it recharges your energy!
Hope you enjoy this post. Stay tuned for more!
With Love,
Radana.xx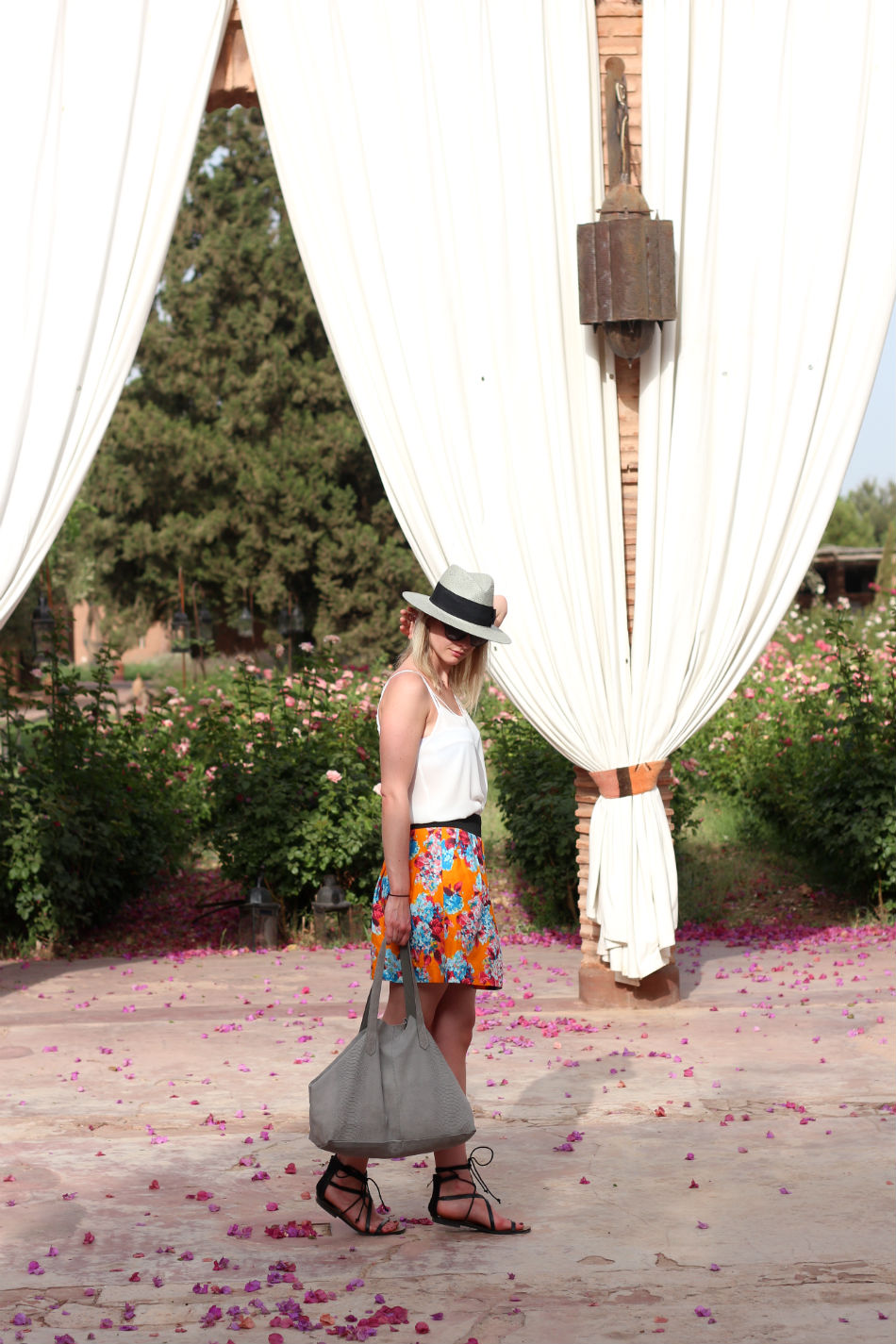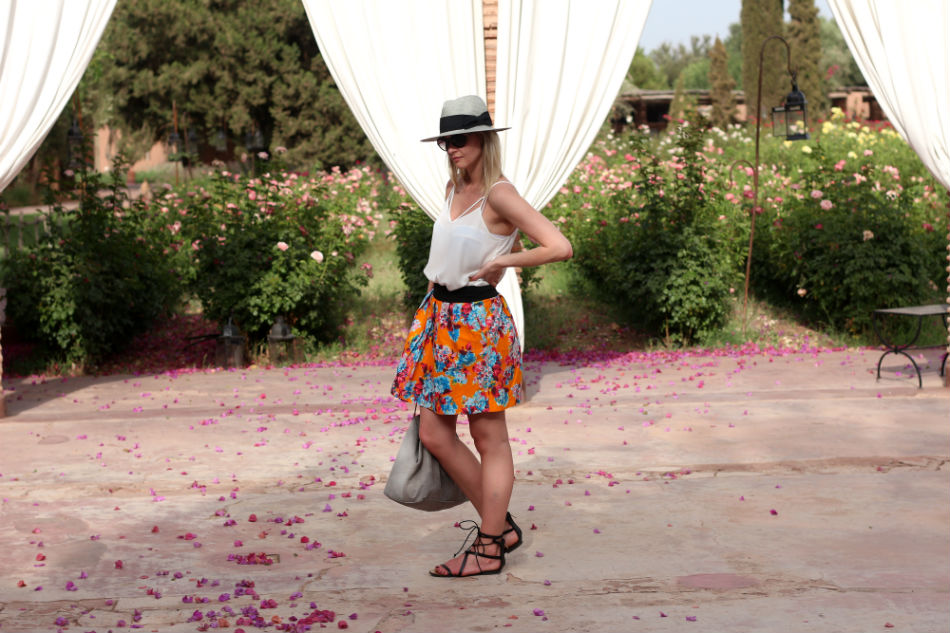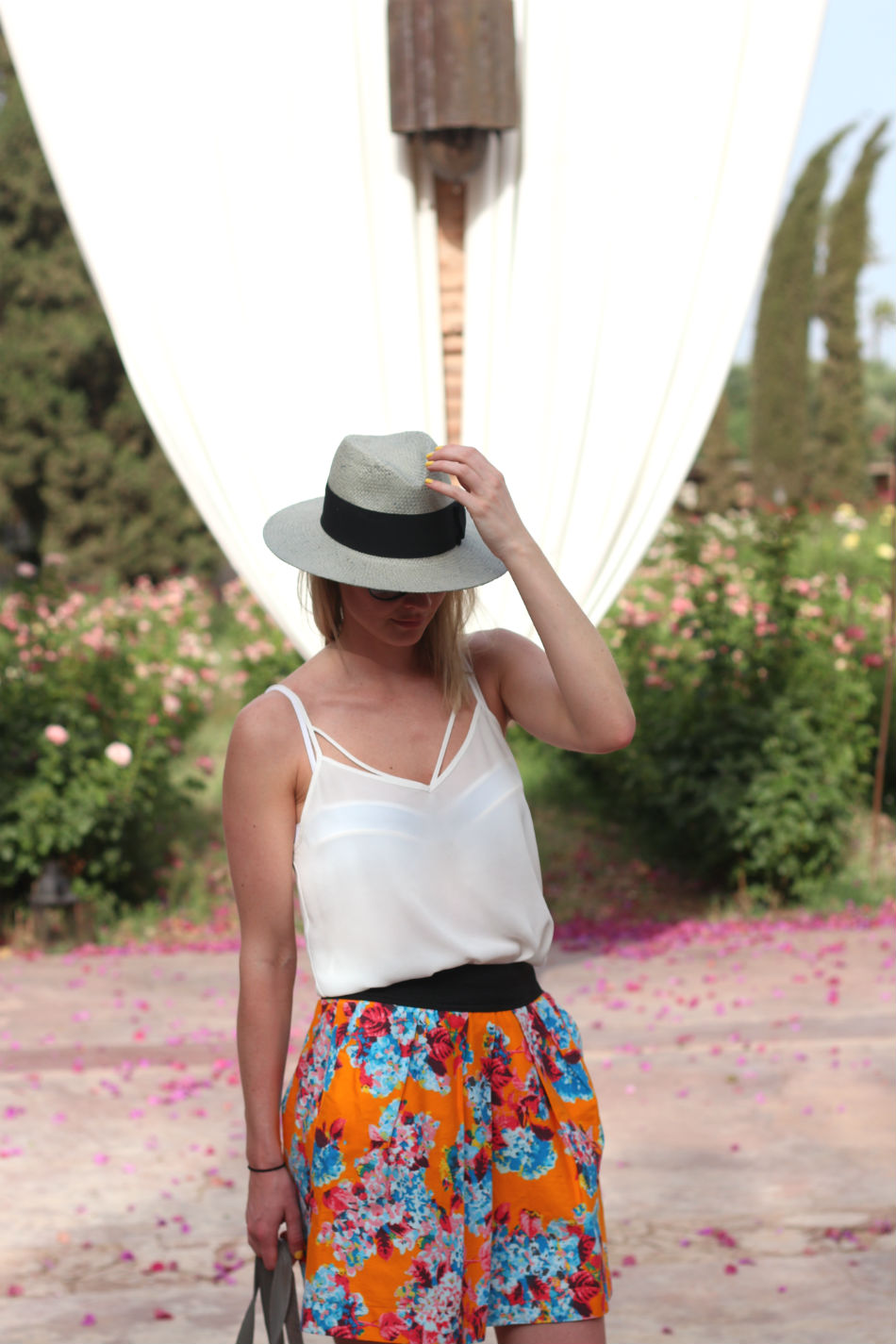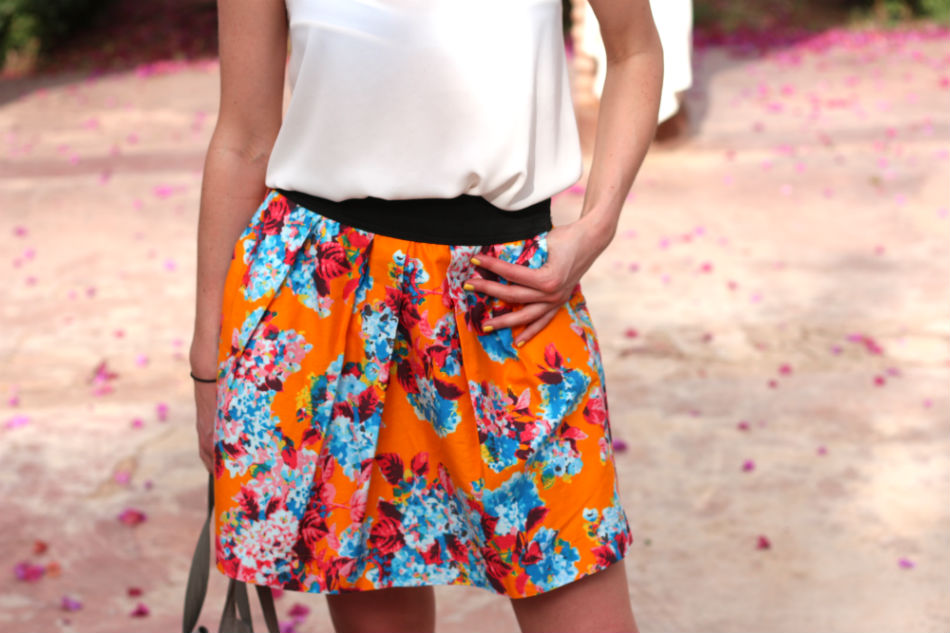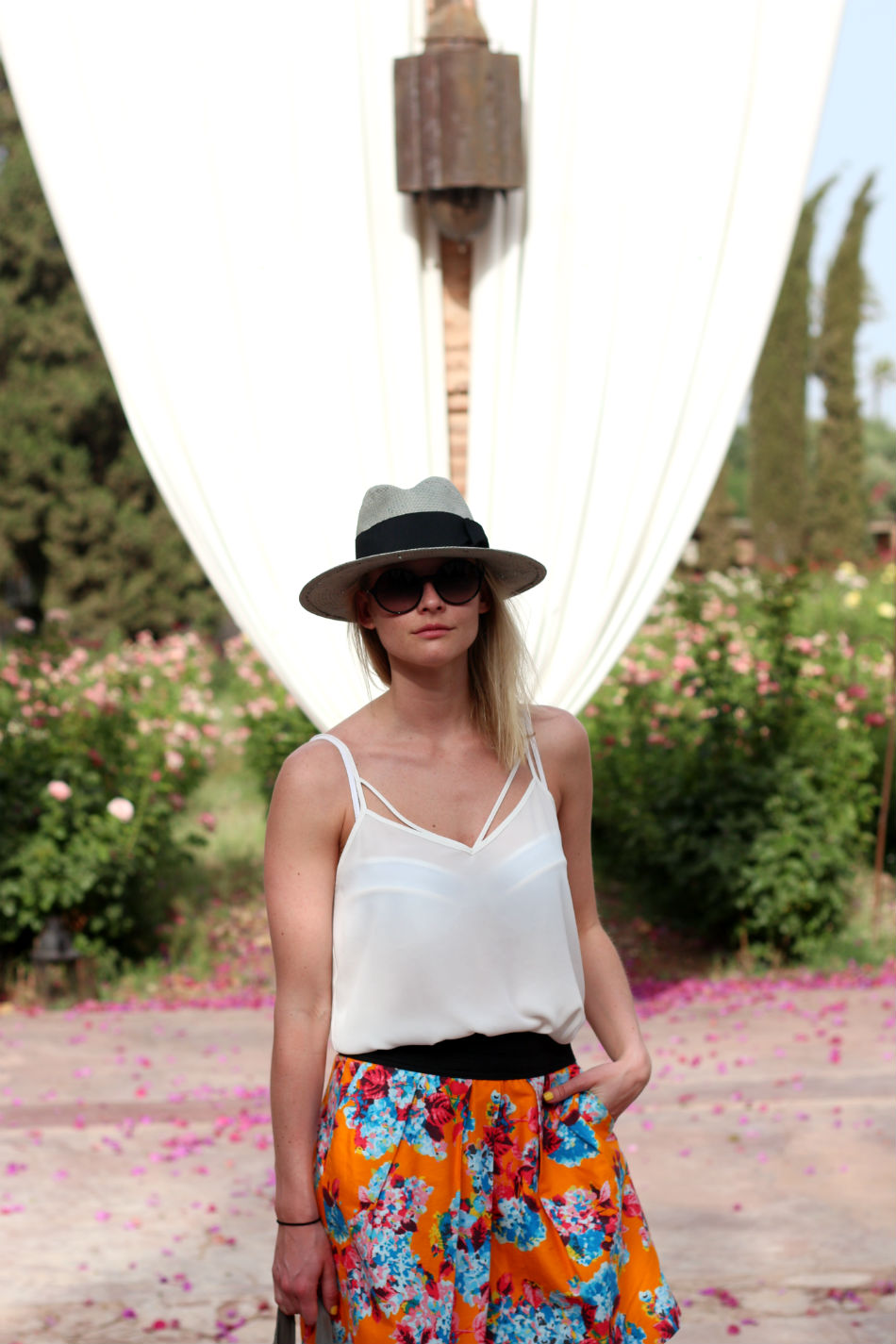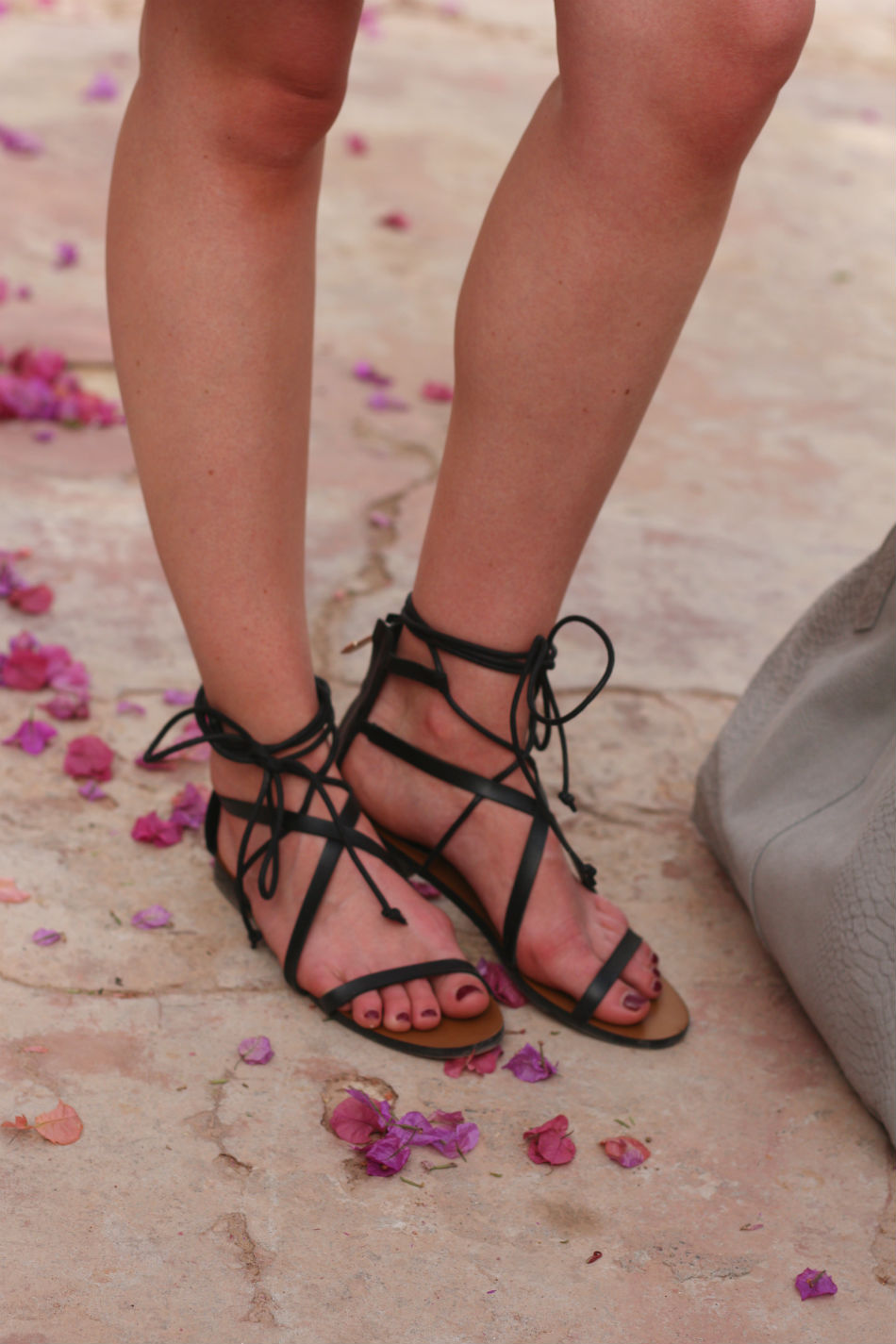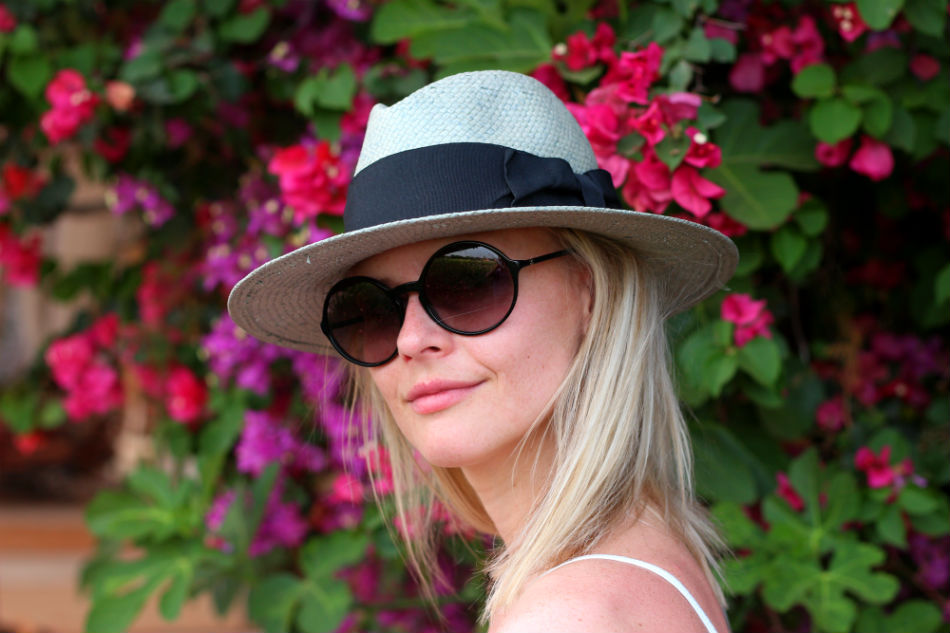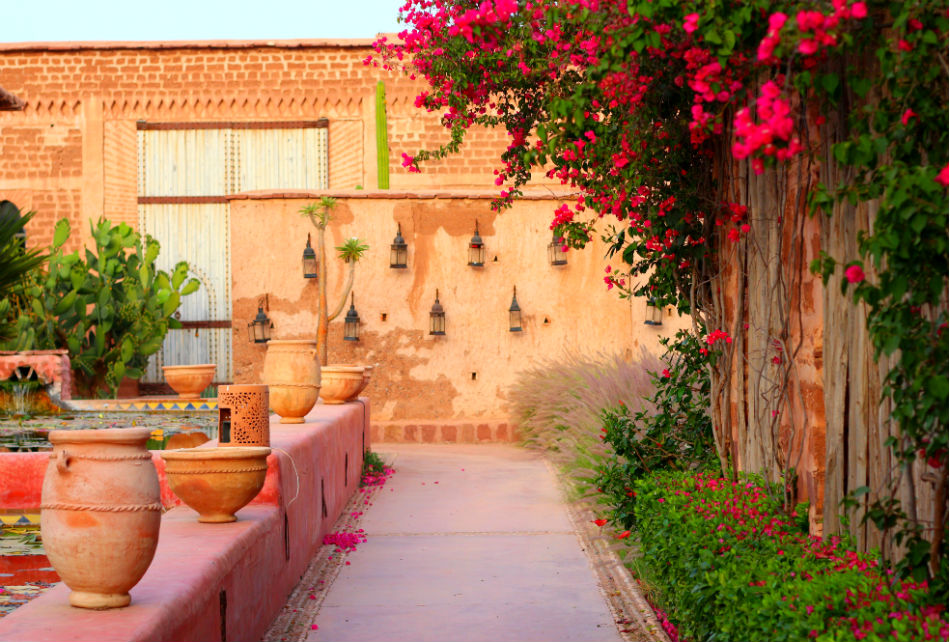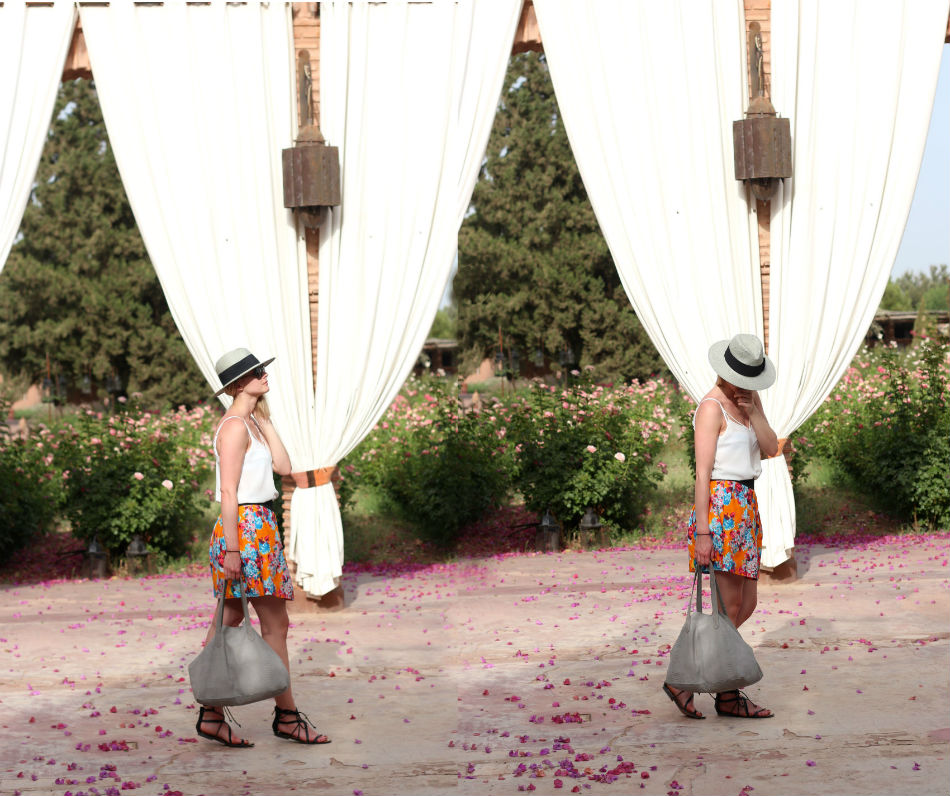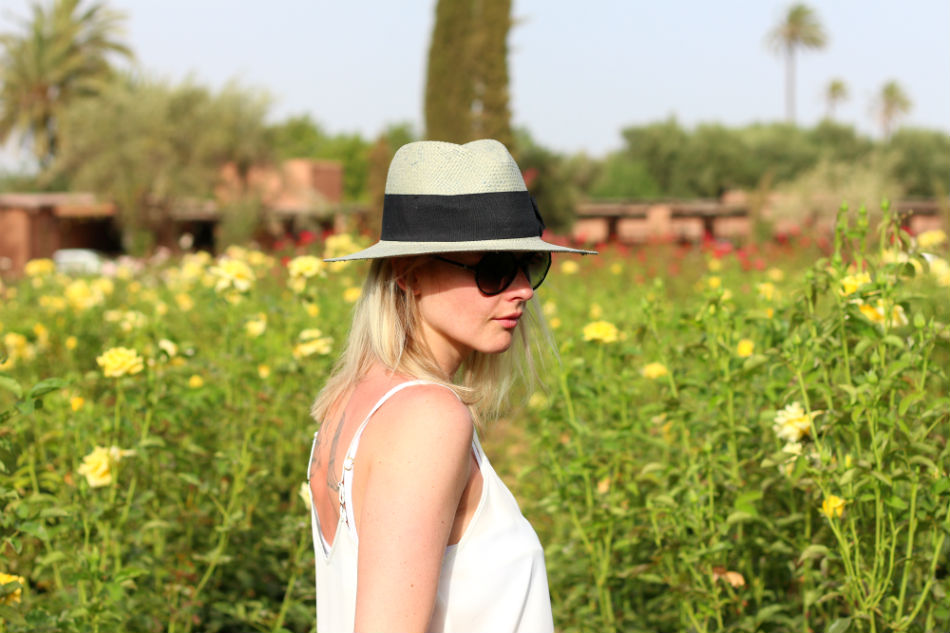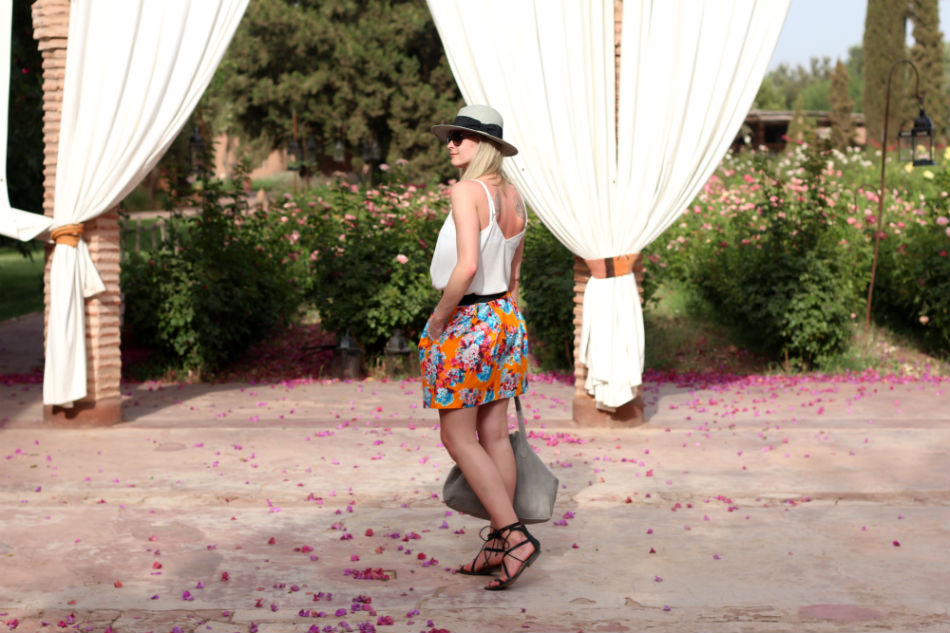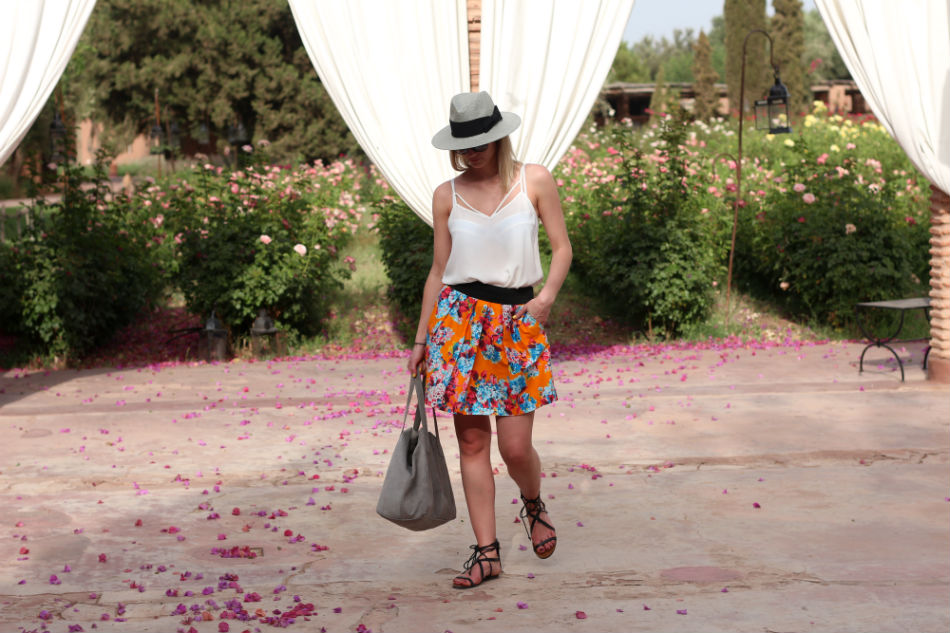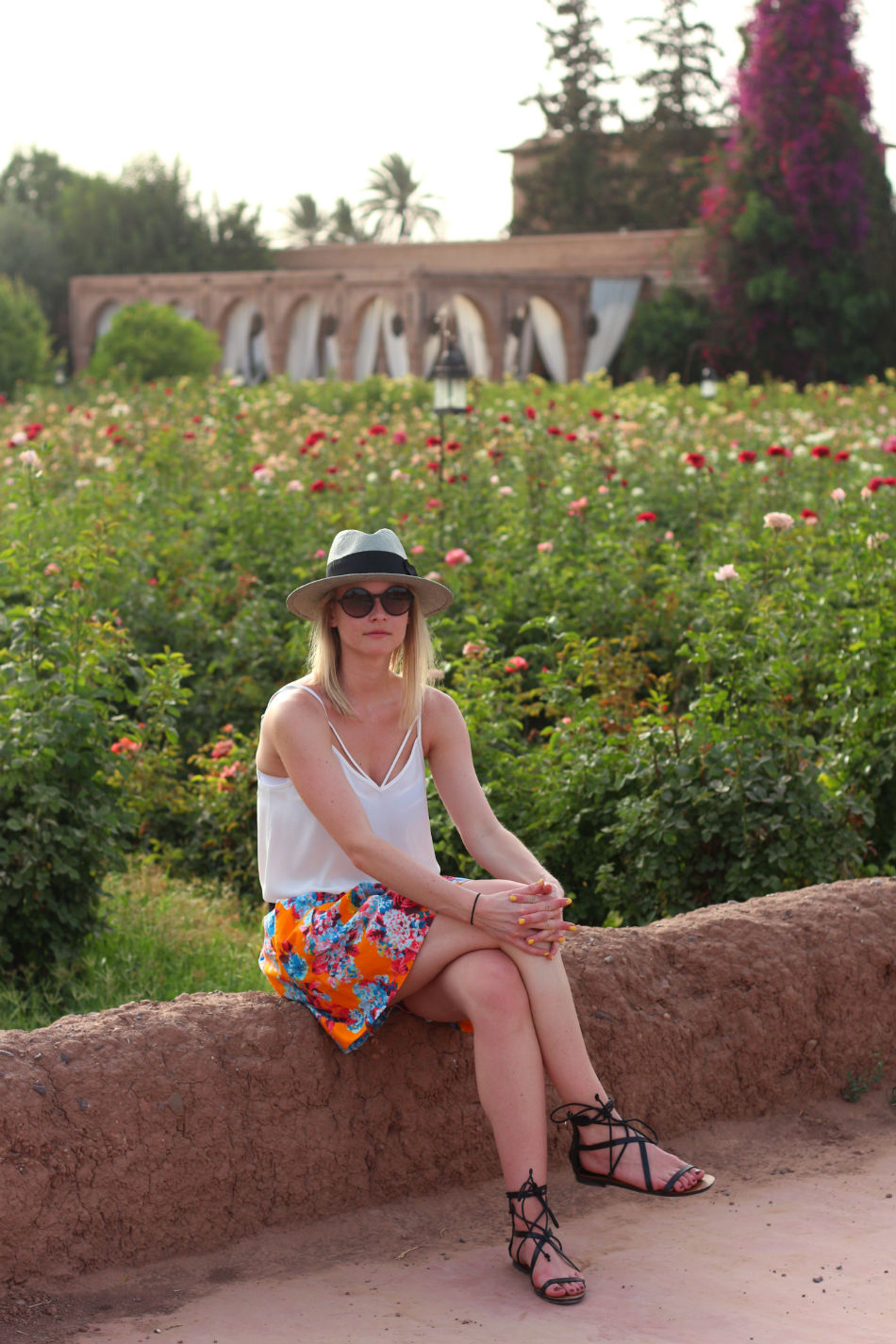 I am wearing:
Mango sandals
Zara Floral Skirt
River Island White Top
H&M  Straw Fedora
Topshop Suede Bag
Chanel Sunglasses