Hello, Monday again …  Are you trying to keep it together as every other week? Yes, we know as we are feeling it with you! But we have a solution! Here at Fringe and Doll, every Monday it is a positive thinking day, it is the time to motivate yourself and your team. So we decided why not to bring on and use the most tweeted and instagramed hashtag on Fringe and Doll as well?! No longer you have to look at Monday's as the beginning of something … ouups .. hectic, out of control, dreadful or just simply boring start of the week. Let's go back to practice of positive thinking and fully motivating your soul. Here is our #1. Enjoy.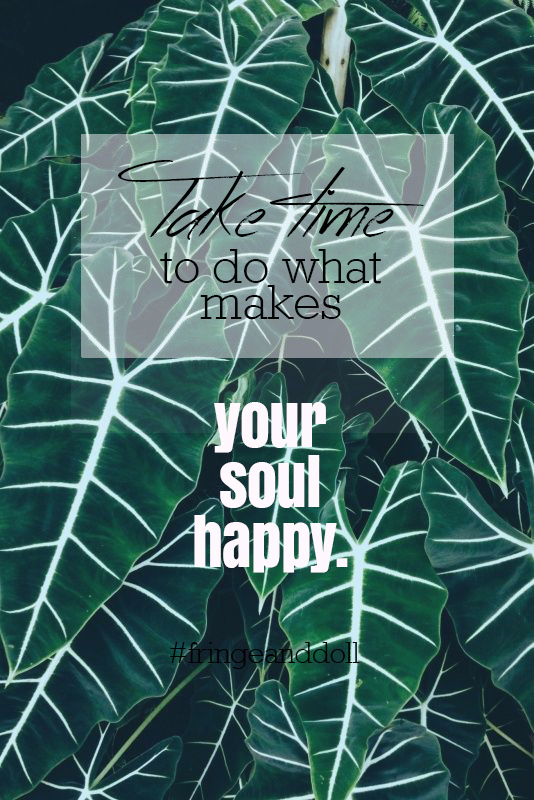 As simple as that, make sure your soul is in balance with your thoughts, and it is very easily practiced. Whether you at work or home, take a pen and paper and write down everything that's on your mind right now! Planning work schedules, important meetings, the list of things you wanted to do already ages ago, laundry, shopping … and cross out all the things that seems not so important right now! Sometimes, it can be the unwanted meeting that has to wait! Just make sure you do everything with a positive mind, meeting can be postpone about an hour or day. We do like to prioritise things that can wait and because of these things, we put ourselves into pressure and that's where hectic Monday starts. I am not saying let the CEO of your company wait for another day, however if your meeting is just don't fit your day, move it for another time! Same with other activities! Make sure you are happy with your own being and once you are you will simply take time to do what makes your soul happy too!
Plants picture sourced on Pinterest.