Hello beautiful,
Don't you think life can sometimes threw you into the deep ocean and expect you to swim without a life jacket? Well, good thing is I can swim pretty well!!! But it doesn't guarantee how long it will take me to get back on the life boat!
I've referred to my working schedule above, with my full time job slowly making its way into my personal space too! I don't have much time for my wonderful, and expensive, hobbies in my spare time, "cough" travelling, "cough" shopping and mainly blogging!
If you feel sometimes like your job is taking over your free time as well, don't give up! Make sure you get stronger each time and learn how to handle it better next time! I am slowly getting there, one step at the time, and soon I will master it, at least I hope so "cringe"!
As it happened, I had this post ready for you three weeks ago when I returned from a trip in Southern France! It was Andy's birthday surprise! All what we did was simply relaxing & eating lovely french dishes the whole trip!!! I think I gain few kilos too, ejh! The food was just 'delicieux'! If you follow me on Instagram, I am sure you have seen a peek in my insta stories ;)! If you missed out, make sure to follow me here!
As a lover of all things pretty, I packed few different looks for each day, but we had only about two days there! The other two days we spent travelling from London to Montpellier and back! Quite a long journey as we live about three hours away from London, so imagine getting to Gatwick airport too!
We stayed in a lovely boutique style hotel right in city centre in Montpellier! The beauty of it was the hotel had a hidden pool at their courtyard with direct sunshine too! Just very lucky, we ended up sunbathing most of the time with our books in hand and drinks! It was just simply what we both needed, boring, I know, haha!
I scored this whole poolside look on the high street; my best companion in the Summer are fedoras, I can't live without them like this one in he pics and all over my insta! Another piece is this floral frill bikini, both from H&M! I've been searching for this particular style for months, and found it randomly last size (and mine too) in on the of the local stores! And lastly, wrap Zara skirt, I've received so many comments about this skirt, it's incredible. Get your hands on same/similar one as it is so easy to wear!
Well, I am ready for another journey now. Ehm, hold on a second, I only just got back from a weekend in London today! See more on my Instagram and see you after the jump!
With love,
Radana. X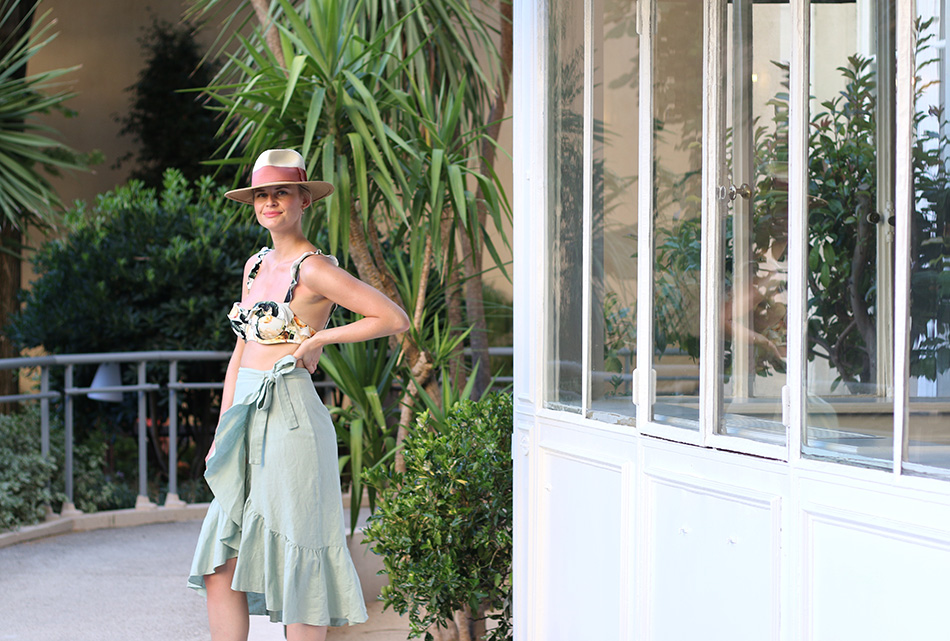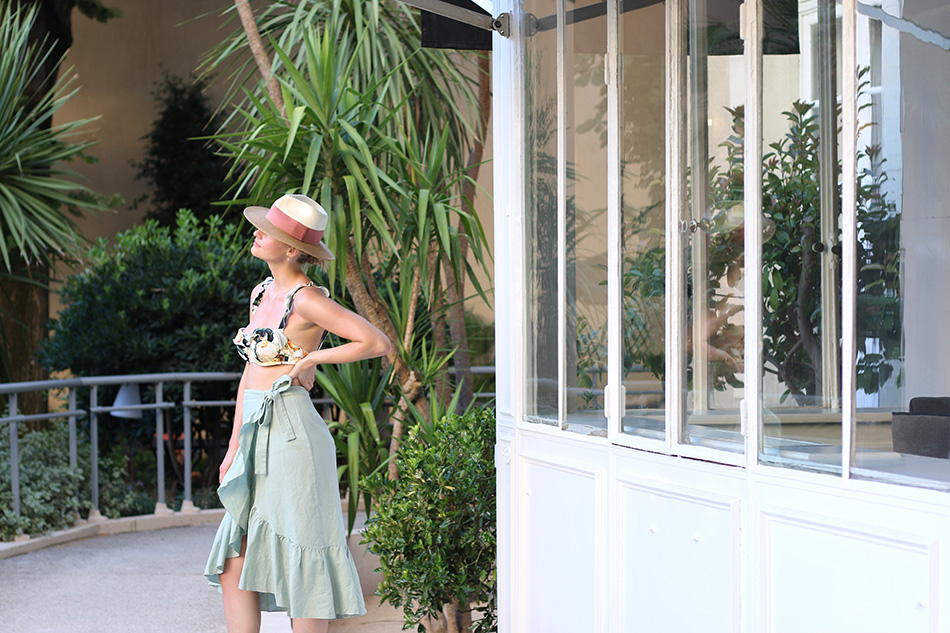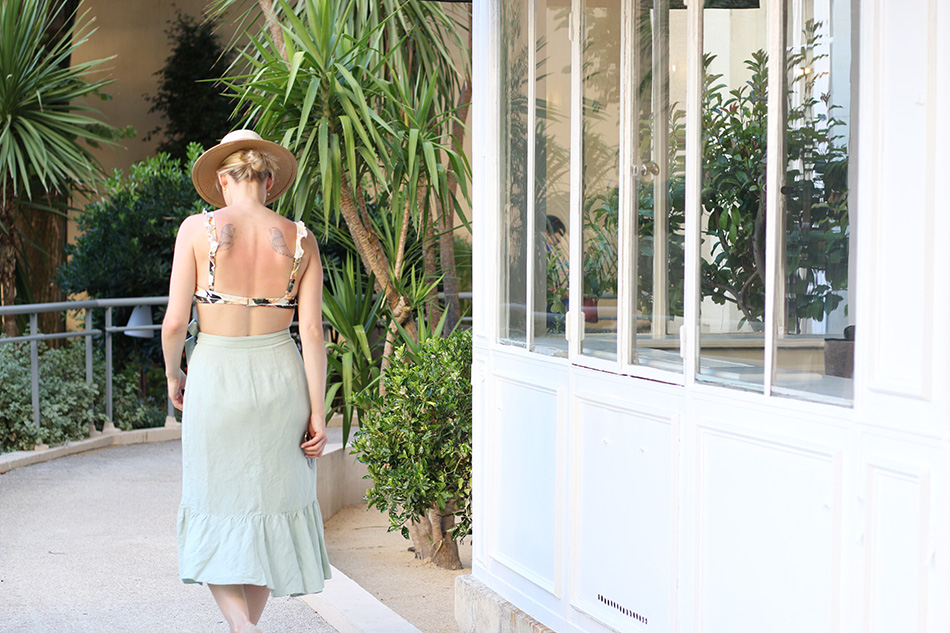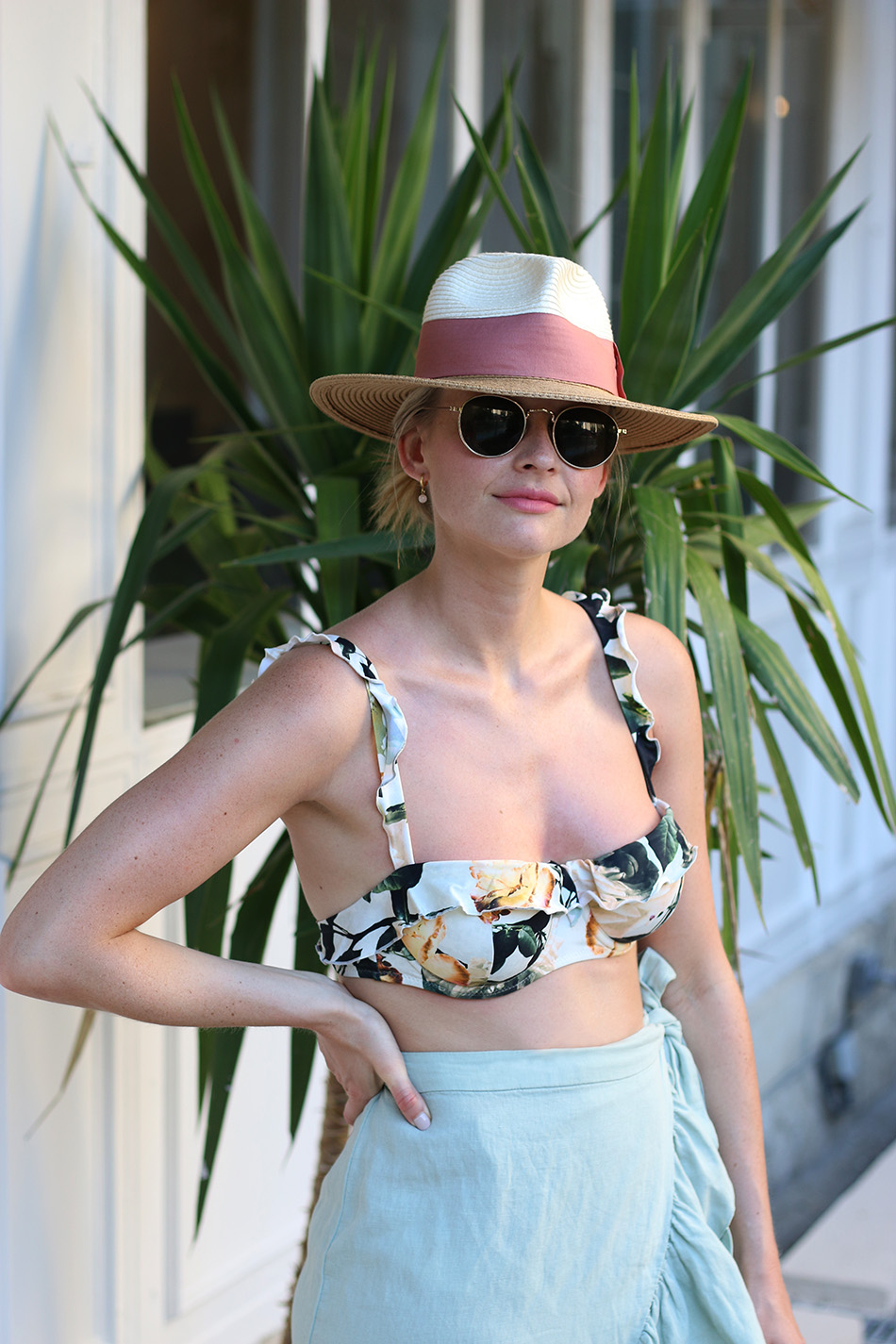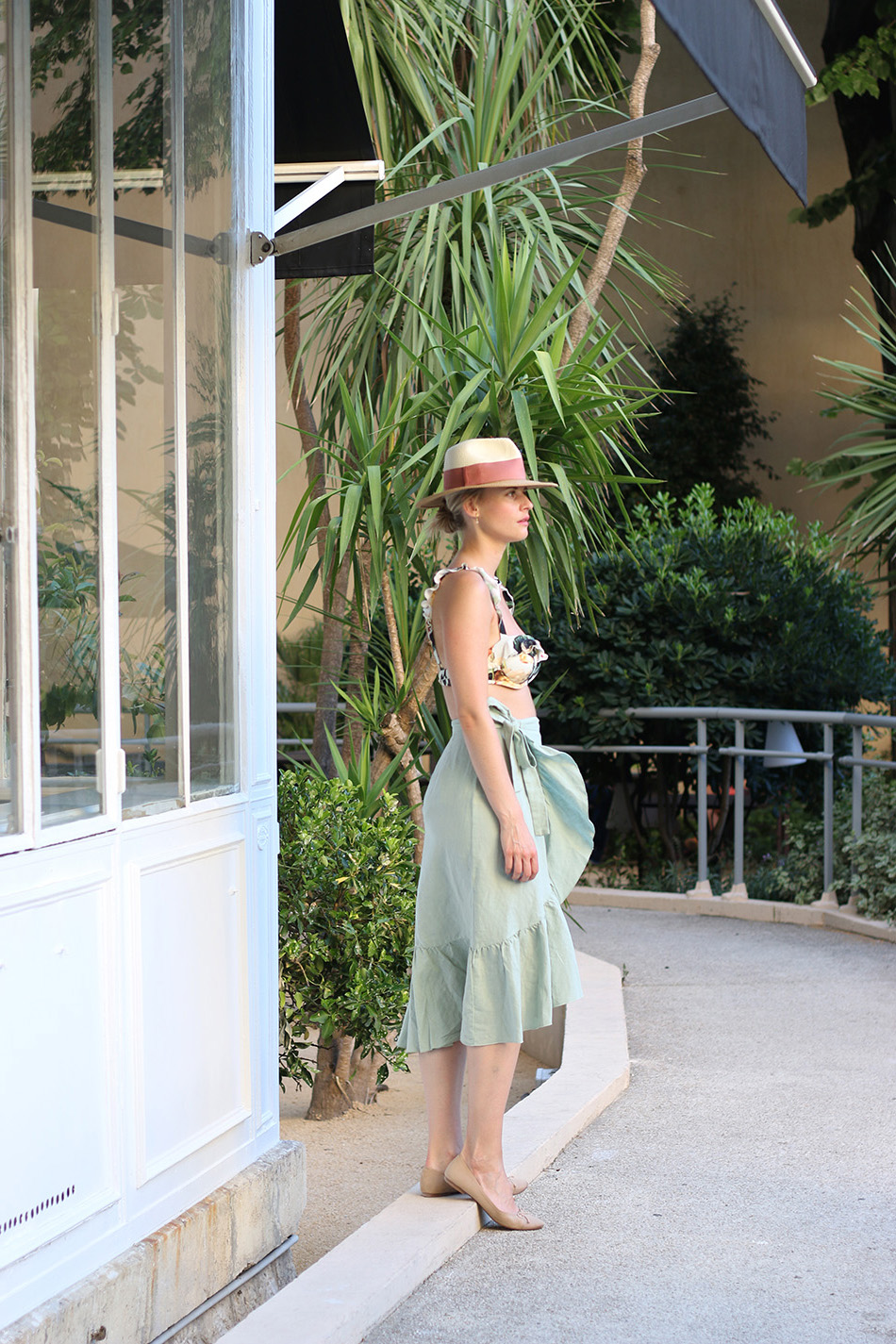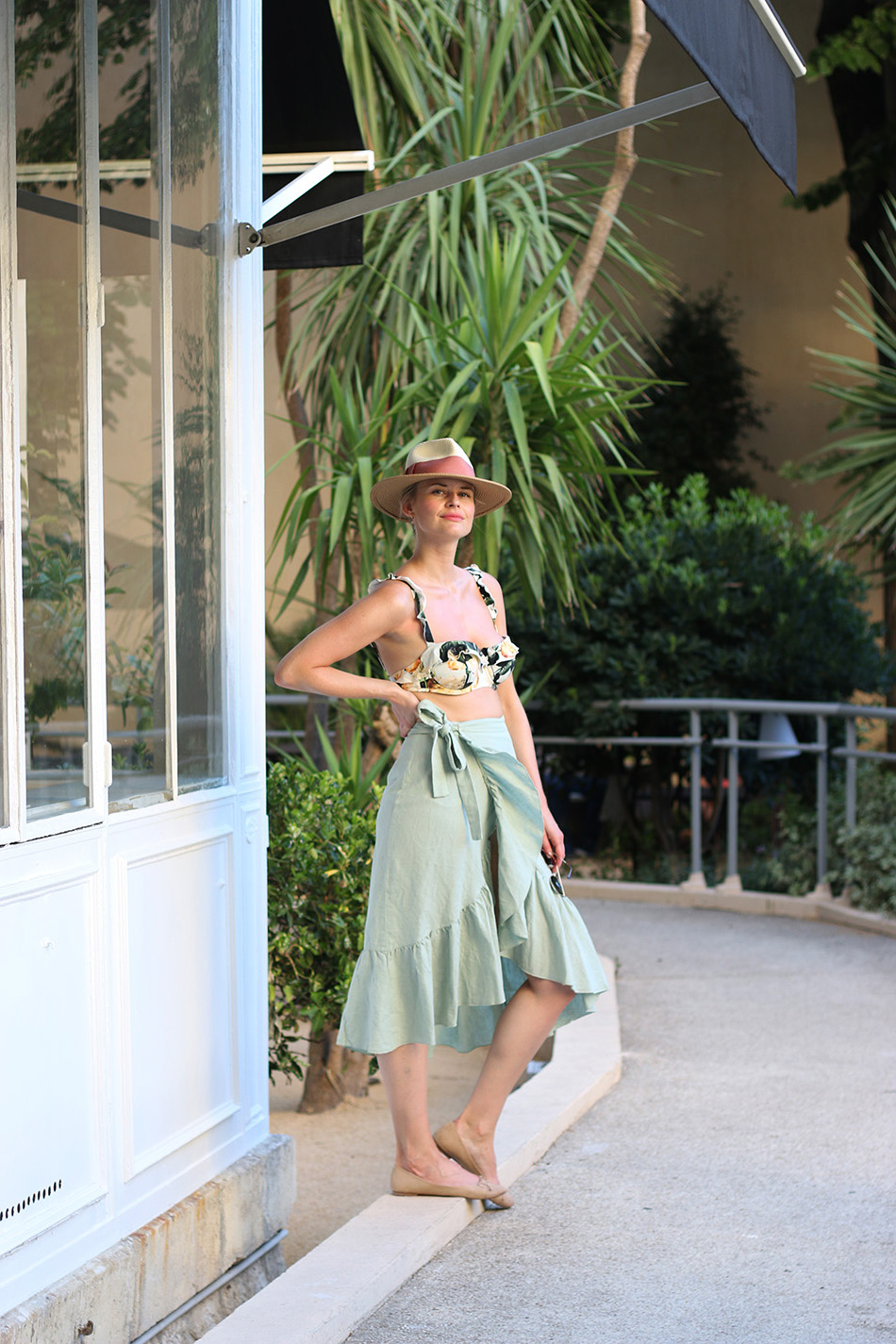 Zara Floral skirt | H&M Straw Hat (similar here) | H&M bikini | Mango Flats | Hultquist Earrings