When I was doing this shoot I firstly thought I just use some of these picture on my social media presence. It got me thinking later on that you guys' ve been asking and all my friends back at home as well, everybody always wonder where do I actually live! Apart from my close friends and my family who comes visit me, nobody of course know, it is kind of privacy that you don't showcase very often. Since I've been so busy and haven't got much time for my blog, I though I owe you one and so I decided to let you in for a little peek to my current English home. I haven't snapped all of it, still will keep little bit of my privacy, but one thing you might be curious about is the way of living here in the UK. It is very popular to live in sharing houses if you are an young professional. So as I decided to share house with other strangers/friends. The wonderful thing in this house is that as an old Georgian house, you can imagine the size of it. I particularly enjoy the high ceiling and the space of every room, very lucky to be living here! I've also let you in to see my home work desk, where all the creative magic happen, one of my wardrobe – I thought I will only let you to have a quick look as it is very messy and not organised at the moment. But I will create another separate post about my closet, how all you americans like to say (love the word closet better). And of course, my living room with my favourite 'butterfly chair' that I got in Sri Lanka couple years ago. It is a real buffalo leather and I just love collecting different pieces around the world!
I've also said I will talk to you about what I am going to be wearing this Spring! Every season, as a stylist, I get this question mostly at this time of the year! What do I wear in the transition from Winter to Spring?! It is way easier to get inspired during spring season, the colours and prints are more versatile, wearing white is always so fresh, but I wouldn't gave up on black this season either. Black is so sophisticated, and it is so easy to make it look like you know why you area wearing it too. Black gives us the illusion of knowing what's fashionable without even trying. I know sounds strange, but it is true. I've been living in West Midlands far too long to know the difference between London fashion people who stumble upon my city somehow and people who actually lives here. Even my style has adapted accordance the social rules over here. I am on a mission of going back to my roots this season and if you want to see it! You need to keep up either with my social media – mainly Instagram & Twitter and of course here on Fringe and Doll.
I have also recently been appointed a head of PR & Design for my friends restaurant, I have to change little bit of my dressing code. For that reason you might be seeing more dressed up looks over here too. I will always wear more of the casual dressing up, like my favourite jeans and top of course. Nothing more effortless than basic top with pair of jeans. I wore my favourite jeans by Paige Denim with sparkles in front (not a sparkle person, but these just work in my opinion), I also bought them as boyfriend jean, but they meant to be skinny, lol. The white top is from this season Mango Collection, so is the necklace. I love the time when I grap tops from my favorite high street retailers and mixed them up with my wardrobe designer staples! I only touched up my face with BB Cream and little bit of a blusher. It wouldn't be me without a lipstick, I chosen a Tango shade from Delilah, a new British make up brand. I haven't used anything on my eyes, as quite like the natural look.
Here in honour of my dearest brother, he keeps reminding me about my Czech roots, which I don't ever forget, but it is very easy to stop thinking and writing in Czech. I am sure he will be pleased to know that I am going to write my posts in Czech too – this one is little bit too long, so I put it right at the bottom.
CESKA VERZE bez diakritiky se nachazi dole :-). 


ABOVE
UK: I got few Czech books when back home, can't wait to start reading them.
CZ: Kdyz sem byla na navsteve u rodicu v Cechach, tak sem si poridila par novych ceskych knizek, uz se tesim, az se do nich vrhnu
BELOW
UK: Can you spot the blue cute sheep in the left corner on my desk? I love it so much, got it this Easter as a decoration.
CZ: Vidite tu hezkou modrou ovecku v levem rohu na mem stole? Poridila sem si ji k letosnim Velikonocum jako dekoraci.
ABOVE
UK: My motto clearly – "Always be yourself unless you can be the birthday girl, than always be the birthday girl!
CZ: Moje motto – bez prekladu, urcite tomu rozumite 😉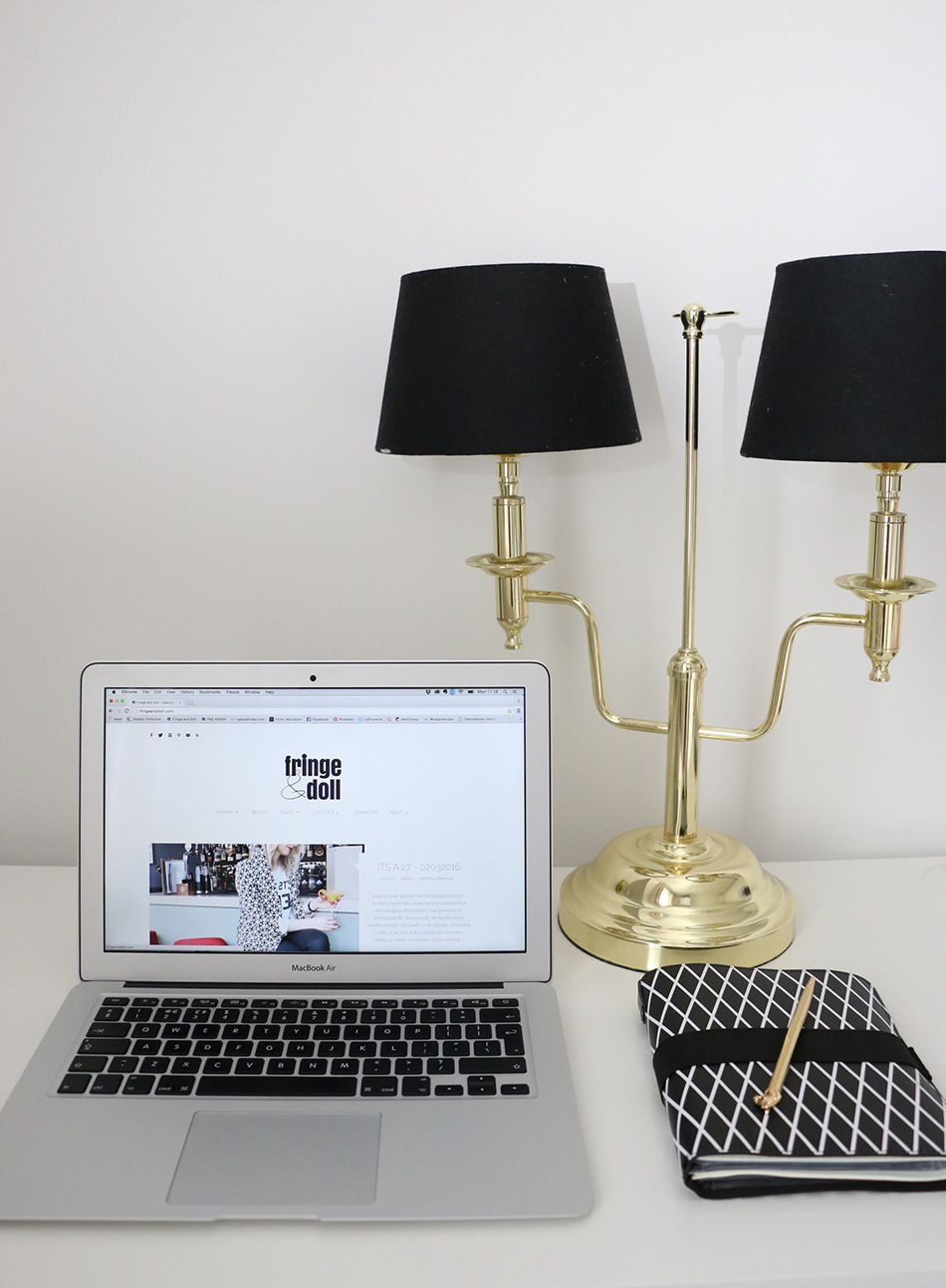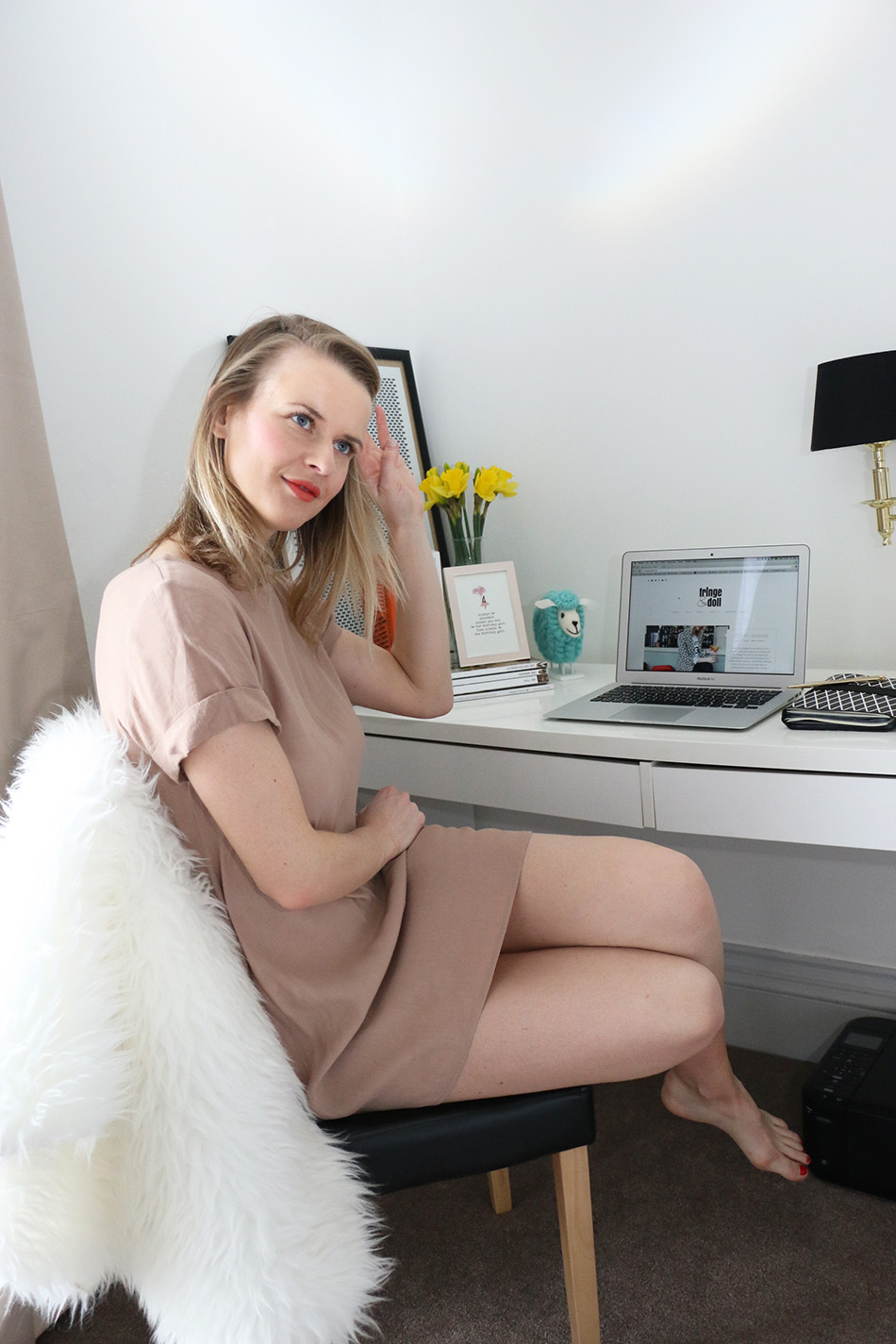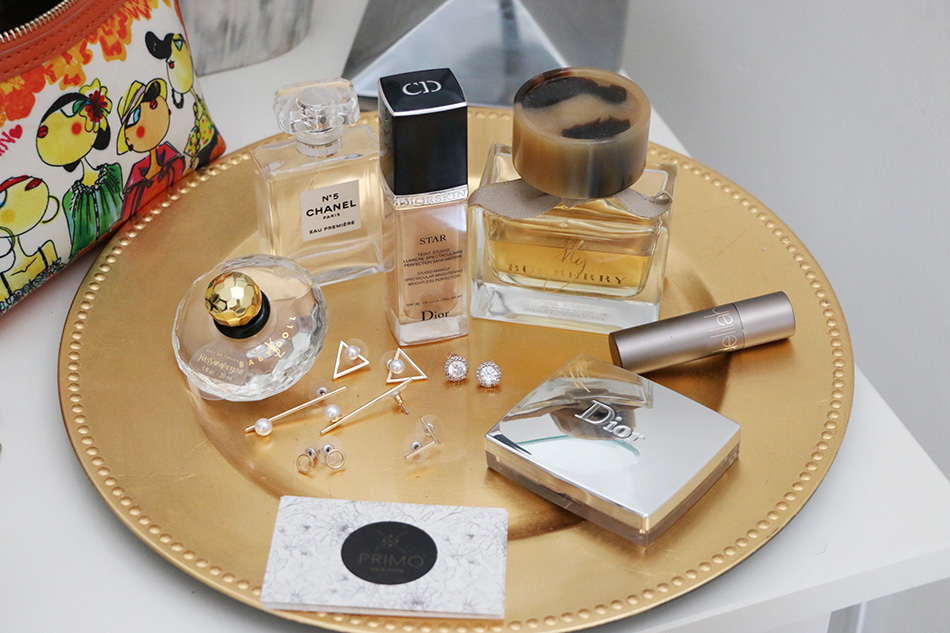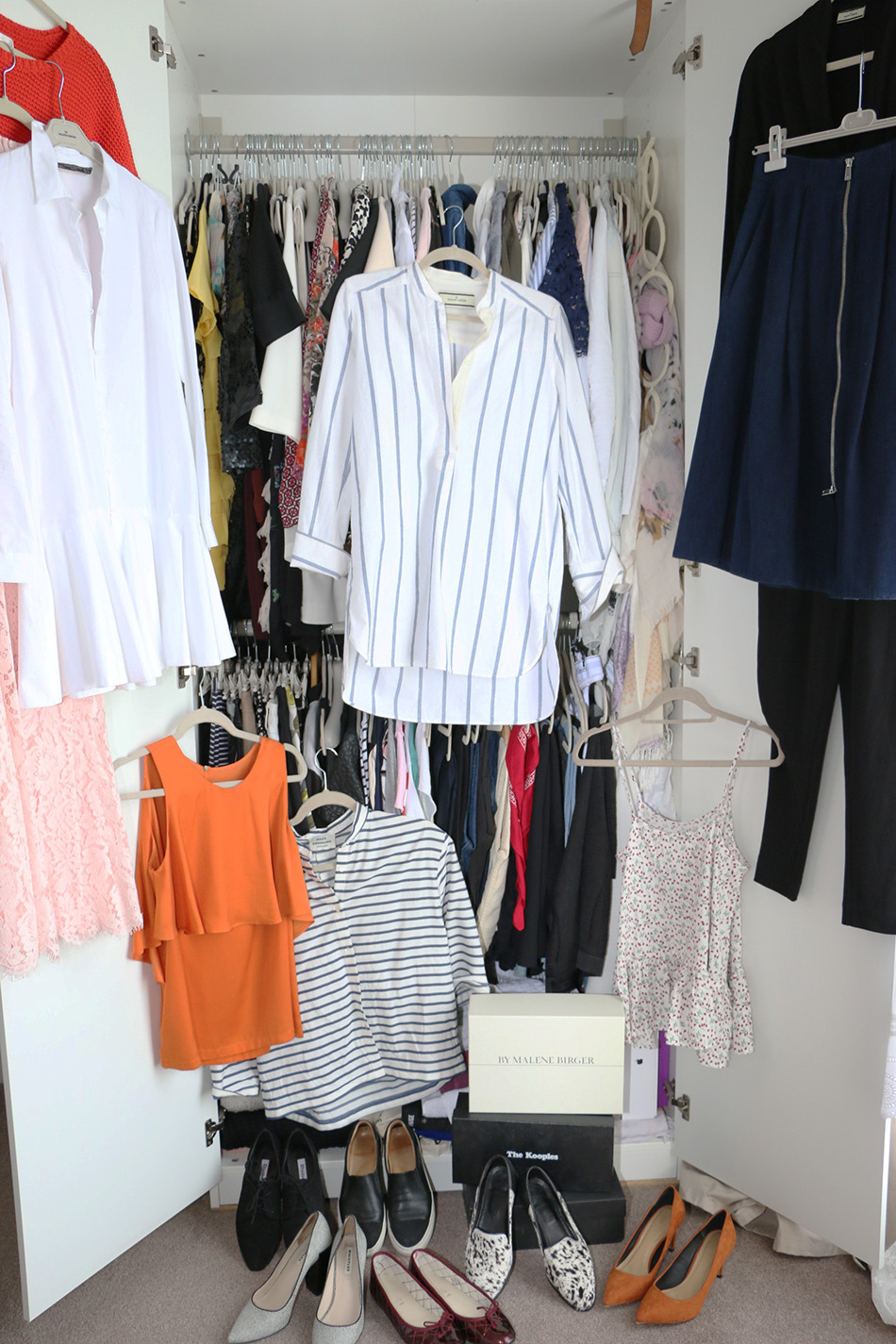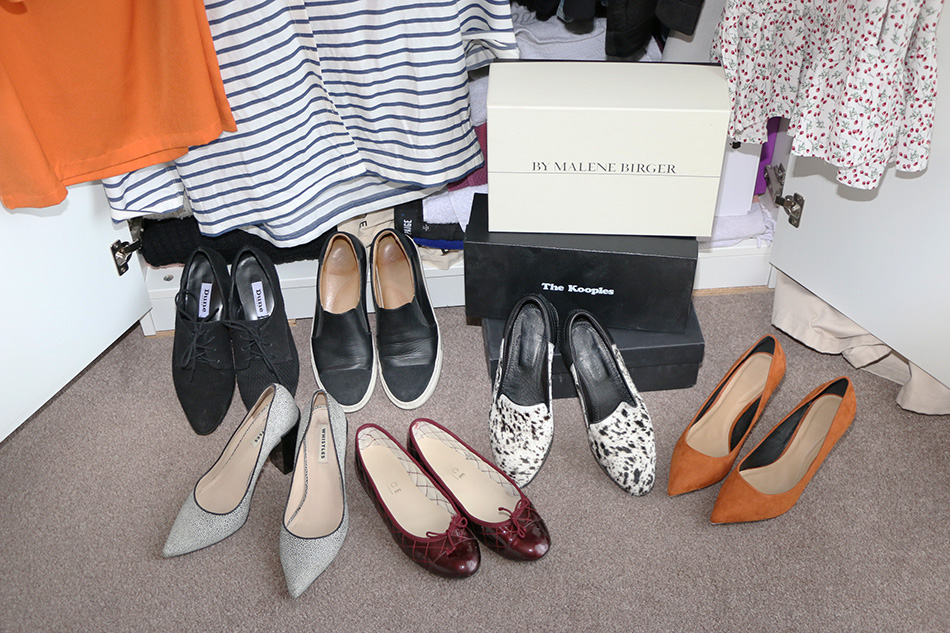 ABOVE
UK: My messy wardrobe, which used to be organised, lol. Stripes are one of the big hits every spring and they add something fresh to you everyday look. Whites are always great as I wear this lovely top above from Mango. And as I mentioned previously black is quite a big hit this season. I usually mix my striped with pop of colour like the burn out orange heels. Denim looks are back a lot in this Spring/Summer so make sure to invest in some denim that will last you. I've got this amazing A-line skirt from Whistles that I will wear all over again and again.
CZ: Muj tak trosku bordilek ve skrini, ktery je obcas z organizovany. Prousky jsou hit kazde jaro a leto, takze urcite doporucuji investovat alespon do par kosil ci tricek. Vzdy dodaji svezi look, po kterem touzime hlavne po zime, jakmile slunicko vystvitne. Bile topy jsou supr, ktere dodaji elegancy kdykoliv se hodi… A ani nebudu zminovat cernou barvu, ktera letos vede na prvnich prickach ve fashion police. Kdyz se vratim zpet k prouzkum, nejlepe se mi nosi s trochou barvicky treba jako ty oranzove lodicky. Dzinovina je zpet tuhle sezonu, takze urcite zase doporucuji, bud investovat anebo podivejte se do skrine jestli tam uz nemate neco z minulych sezon. Ja treba mam tuhle skvelou Ackovou dzinovou sukni, ze zipem uprotsred, od Anglicke znacky Whistles, a uz se tesim, az se trosku otepli.
***
CESKA VERZE textu z hora
Kdyz sem zacala tohle foceni, tak sem si nejdriv myslela, ze fotecky pouziju pouze na instagramu, ci facebooku  a asi spise na muj osobni profil. Pak sem si, ale vzpomela, ze vlastne mam porad nezodpovezene emaily, kde jste se me hodne ptali, i kamaradi doma, kde to vlastne vubec v Anglii bydlim! Sdileni sve domacnosti je takovy zasah do soukromi, hlavne u nas v Cechach bych rekla, ale ja sem si i presto rikala, hlavne z duvodu, ze ted nemam moc casu na svuj blog, takze Vam dluzim neco co stoji (doufam) za to.  Rozhodla sem se Vam ukazat malilinko z meho Anglickeho domova. Nefotila sem uplne vse, neco si necham jen pri sebe, ale urcite Vas bude zajimat jak se vlastne zije v Anglii. Je tu velice popularni souziti s jinymi lidmy (taky bych Vam mohla vypravet hodne pribehu co tim myslim, ale ted hlavne spise o tom jak ziju ja), tim mam namysli, sdileni bytu a baraku, hlavne pokud jste tedy mlady clovek, co pracuje. A to presne i ja sdiluju tenhle krasny Tudorsky barak s dalsimi prately. Co je na nem nejlepsi, ze ma vysoke stropy, ktere se malokdy najdou tady v Anglii v jejich beznych anglickych baraccich, a take hodne prostorny!
Par fotecek sdilim z meho pracovniho koutku, kde je ta vsechna kreativita stvorena. Jednu z mych skrini, ktera je tedy dost preplnena, a take neni zorganizovana, takze se omlouvam, ze nemam lepsi fotecky. Ale brzy udelam clanek, primo na moji satni skrin. A take mam fotecky z obyvaciho pokoje s mym oblibenym motylovym kreslem, ktery sem si privezla dva roky zpatky ze Sri Lanky. Je to buvoly kuze, a proste zboznuju kdyz si muzu privest neco ze sveta, co se hodi do meho obyvaciho pokoje.
Kazdy rok jse me lidi ptaji, co maji nosit pri prestupu ze zimy na jaro. Jaro je podle meho asi to nejkrasnejsi obdobi, hlavne pri te potrebne inspiraci! Barvicky a otisky na latkach jsou rozmanite, pokud radi nosite bilou, tak vzdy doda svezi look, ale take by sem se nevzdala cerne barvicky letosni sezonu, jelikoz je vsude. Cerna je sofistiovana barva, ktera doda iluzi toho, ze presne vime co nam slussi. Je to modni barva, kterou potkate vsude v Lodnyne na ulici, hlavne v showroomech znacek a na modnich prehlidkach. Jelikoz, ja ziju ve stredu Anglie, a zde je takovy nepsany pravidlo v oblekani, ktere bohuzel nemohu popsat, je to spise k rozeznani az by jste tu zily dele. Rekneme, je to jine nez Londyn a jina modni mesta.  I ja sem se za ty leta prizbusobila mode zde ve stredu, a kvuli tomu si davam za ukol vratit se zpet ke korenum me mody, toho za cim si stojim. Takze urcite nevahejte a sledujte me looky na socialni sitich a taky tady na blogu Fringe and Doll.
Take, jelikoz sem nedavno ziskala novou praci, vedu PR and Design pro me pratele, co si ted otevreli svoji kavarnu, si ted musim trochu prizpusobit muj dress code podle me prace, takze urcite take zacnete vidat vice spolecenskych looku, ale budu je vzdy mit vice modni nez jak bych rekla to nudne do kancelare. Pokud si nevite rady a musite se oblekat pouze 'do te cerne barvy', tak Vam treba par techto typu take pomuze se inspirovat v budoucnosti.
Ale opravdu se nikdy nevzdam noseni dzinu a topiku. Tady v tom looku sem si vzala na sebe Paige dziny, ktere jsou moje nejoblibenejsi, malilinko s kaminky (i kdyz na to moc nejsem, ale tyhle se mi zalibily), a dala sem j dohromady s letosni sezony, bilym topikem z Manga. Co nejvice miluju na mode je, ze si zajdu do obchodu na hlavni tride, nakoupim park veci a pak je z mixuju s myma kouskama od designeru! To je nejvic ;-).
Na oblicej sem si jen 'naplacala' BB krem, trosku tvarenky a taky rtenku, bez ktery nedam ani krok .. tahle je od znacky Delilah – nova anglicka znacka, v odstinu Tango. Nic sem si snad poprve ani nedala na oci, docela se mi libi ten hezky prirodni look.
A urcite muj bracha bude mit velikanskou radost, jelikoz je to on co mi pripomina, abychom take nezapomela na moje ceske koreny (coz vubec nikdy nezapomenu, jen neni nejlehci se udrzet fit s ceskym psanim, to Vam tedy povim, ale budu se snazit). Bohuzel to vse bude muset byt bez diakritiky, a take se predem omlouvam za preklepy a gramatike chybicky, jen doufam, ze jich nebude tolik.
Tak uz se tesim, az se s Vami zase brzo spojim. Klidne mi dejte neco do komentu.
Pac a pusu Radana.xx