Hello beautiful,
How are you? I had a busy, yet a good week! 🙂
I wore this look for the launch of Afternoon Tea I hosted for the company I work with if you remember from my Insta stories last week! You can also find quick behind the scene video below from the event and couple of pictures! I manage to do few pics outside my house of this look before I head for another party that same evening. Busy bee, I know, I am nowhere to relax this year, things are happening really fast and it seems like my career has taken the right turn! I won't bore you today with long article! However, I am so excited for next week as I am off for few days, firstly to see my family in Czech, concert of Depeche Mode in Prague, Prague sightseeing and heading home to Tabor too, south of Czech, might also visit the mountains and my family over there! I can't wait to see my friends too.
I am already planning in my head what to take with me – more shopping huh, but I have only carry on to take with me. Saying that, I love shopping in Prague, so I might excuse myself for couple hours and browse all my favourite store. Stay tuned on my instagram and insta stories.
I had little bit of a French inspiration in this look, I am wearing French label too, Des Petits Hauts Cullotes. And the top is just like Brigitte Bardot was wearing back in 1960s. For links and brands, look at the bottom of this post!
See you on my instagram and next week!
Love,
Radana xx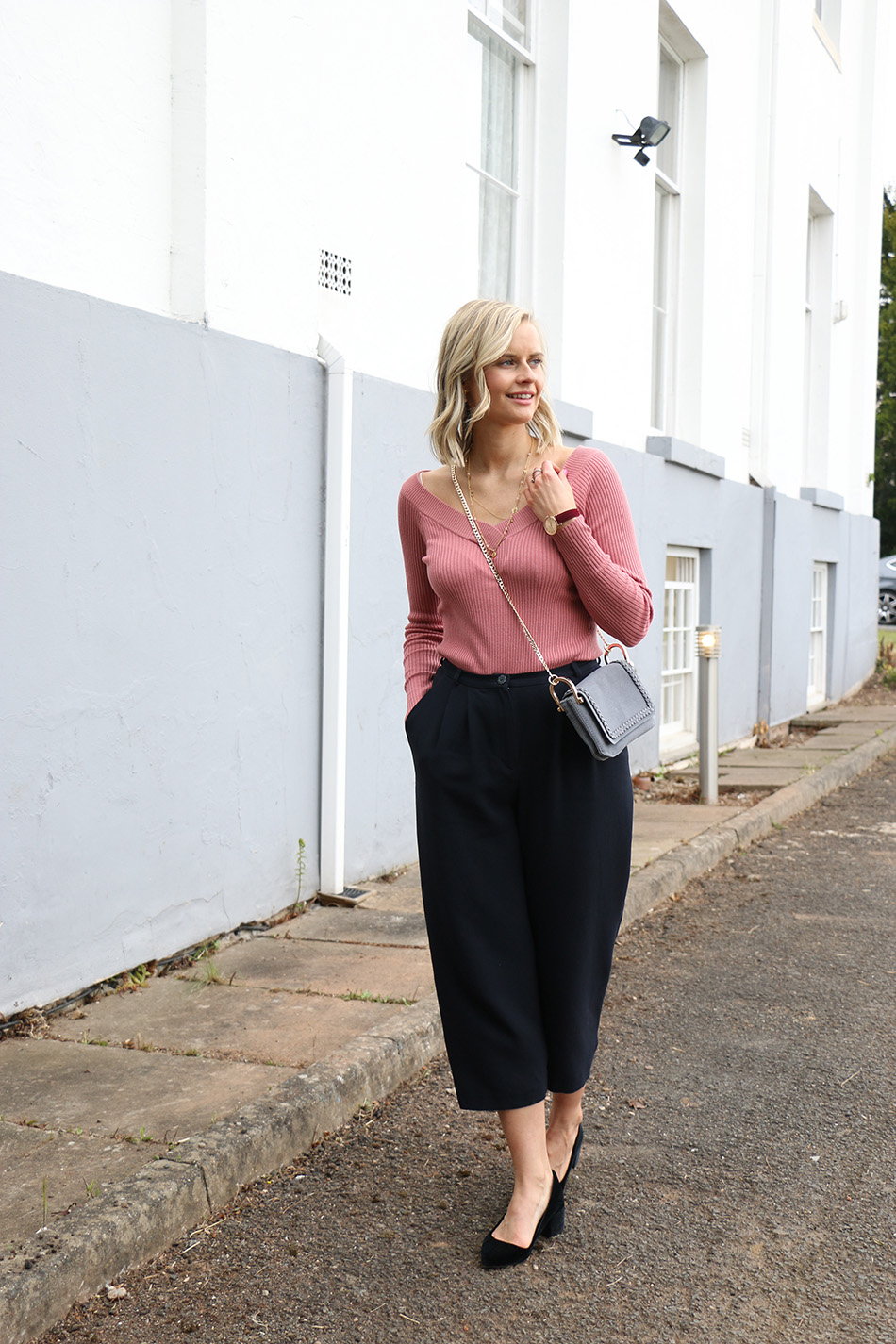 Tady je take ceska verze! Konecne jste se dockali ovsem je to bez diakritiky, snad mi prominete!
Tenhle look sem na sebe hodila v rychlosti minuly tyden, jelikoz jsem organizovala 'Launch of Afternoon Tea' cili caj o pate, a neni to pouze caj, jak si zde i moje maminka omylem spletlat jednou :), je to cely chod od mini sandwichu, ke sconum a malym dortikum, s vyberem exotickych caju, a take sampanskeho. Podivejte se na fotku dole, dala sem Vam to tam at vite o cem mluvim! Ale zpet k prekladu, nahore jsem psala o tom jak mam velice nabity cas, a celkove se to nezlepsi ani v budoucnu tohohle roku, jelikoz moje kariera nabira spravny smer (uz od minuleho roku), coz je fajn.
Taky se tesim na pristy tyden, jelikoz jedu do Cech za rodicema, ale take na koncert Depeche Mode, ktery sem ja a Andy dostali od brachy k Vanocum, projdeme si Prahu, a take si zajedeme do Tabora, odkud pochazim. Take se tesim na par kamaradu, ktery zase po letech uvidim!
Uz take premyslim co si sbalim s sebou, mozna udelam nejake neplanovane nakupy, ale mam pouze zavazadlo na palubu. Apropo,  me se vzdy dobre nakupuje v Praze, takze si mozna odskocim na par hodinek do oblibenych obchudku! Tak cekujte muj instagram a Insta Stories pro vice detailu.
Tadu u toho looku sem se inspirovala trosku dobou Brigitte Bardot v 60 letech, byla to uplne nahoda, ale ten top sem nasla v H&M, a jelikoz to Afternoon Tea je na nadaci mistni charity, ktera podporuje zeny s boji proti rakovine prsu, tak sem zvolila ruzovou barvu! A taky se to sladila s mymy Des Petits Hauts Cullotes, cily volne kalhoty, ktere jsou od francouzske znacky a vzdy se hodi ke vsemu, asi jeden z mych nejoblibenejsich kousku co mam v satniku!  Odkazy, kde podobne ci stejne kousky si muzete poridit, najdete dole pod timto blogem. Pouze jsou to anglicke odkazy ci mezinarodni, ale do budoucna se podivam, kde jinde byste mohli znacky, ktery nosim najit i v cechach!
Tak se uvidime na instagramu a pristi tyden zase zpet tady.
Rada.x
I am wearing: 
Des Petits Hauts Navy Cullotes (similar here or here)
H&M Pink Bardot Top
H&M Grey – Blue Shoulder Bag
M&S Block Heels
Jewellery mixture from Hultquist earrings and necklace, rings from Accessorizes and Ingenious London.